Best Smell Proof Bags on Amazon | Smell Proof Weed Bags
What is smell proof bags? A smell proof bag, also known as a stash bag, is a bag to contain pungent cannabis inside. This is an important addition to any stoner's arsenal. Why is that? Well, the main reason is that I, along with many others, enjoy the feeling of being stoned out in public. Sometimes at family events also, I like to hit my flower vape. The problem is you can't really walk around smelling like a weed plant, as it's not really socially acceptable. Actually, that's why I recommend flower vapes to most people because they allow you to get high without stinking of the tasty green stuff.
Smell Proof Weed Bags
Searching for the perfect smell proof weed bags can be tough, because there are thousands of bag brands available in the world today, and each one claims to be the best out there. Finding the highest quality bags might not be easy if we have not been providing services and products.
By taking into account certain factors when searching, such as an accurate smell-proof sealing zipper, water resistance, and odor absorption technology, you can narrow down your list significantly and find bags that are going to work well for your time and time again.
If you're a cannabis user, chances are you've run into the problem of your weed bags not being smell-proof. No matter how well you cover them up, the tell-tale aroma of weed always seems to find a way to escape. But don't worry, there are ways to keep your weed smelling fresh and discreet. We are delighted to help you out.
Smell proof weed bags are one solution that can help you keep your cannabis use private. Available in both fabric and plastic varieties, these odor-resistant bags have been designed with high-quality materials that won't allow even the strongest odors to seep through. So, if you're concerned about getting caught red-handed, this is a great investment for your stash.
They also come in handy when transporting your marijuana around town. These sturdy, durable bags can handle any load size without making it difficult to transport or open prematurely. And when it comes time to dispose of your weed and all its remnants, they offer an airtight seal that keeps everything hidden away from prying eyes or noses. Keep yourself safe while still enjoying the benefits of your favorite herb by keeping it under wraps with smell proof weed bags.
Weed Bags Amazon
If you're looking for the best smell-proof weed bags Amazon, you've come to a better place than Amazon. Here, we carry a wide variety of weed bags to suit your needs. Whether you're looking for a small bag to keep in your purse or a large bag to store all of your weed, we have what you're looking for.
We also have a variety of colors and styles to choose from, so you can find the perfect bag to match your personality. Fashionable smelly-proof weed bags are necessary when it comes to carrying around cannabis products such as weed, edibles, and other paraphernalia. You may want to purchase multiple different sizes in order to fit your weed intake or be able to bring certain items with you without worrying about smell.
Weed bags Amazon are made out of many different materials that can block odors such as mesh lining, metallic lining, plastic lining, etc. The higher the quality material used in the making of these weed bags will better resist odors from spreading outside its surface area which is good for those who prefer odorless cannabis products.
However, there are some weed bags Amazon available on our site that is more affordable and still do an excellent job of blocking smells. They may not last as long but they will work just fine if you don't need them to last a lifetime. Overall, weed bags are a great way to conceal your cannabis use without any worries of someone finding out what's inside your backpack or purse.
Best Weed Bags
If you're looking for the best weed bags, we can exquisitely solve your problem. You can find bags of all sizes, colors, and styles. Plus, we offer affordable shipping on many items. So, what are you waiting for? Start shopping for the perfect weed bag today from our online services. There is something for everyone, so browse through your options now.
We offer competitive prices so you won't have to break the bank when buying your new weed bag. Stop searching for another weed bag online store. Look no further than our website. It's time to get the best weed bags delivered right to your doorstep. We will provide everything you need at one easy-to-find location. Weed bags aren't just an essential piece of equipment anymore; they've become an important fashion accessory as well.
It doesn't matter if you're a fashionista or not, we have the best weed bags that will work with any wardrobe and meet any style needs. Weed in its entirety doesn't need to be hidden away anymore. Weed accessories should be enjoyed just like every other accessory out there. Show off those cute weed purses or look stunning with your leather weed pouch from head to toe by completing your outfit with the best weed rings or earrings too.
Smelly Proof Bags Amazon
If you're looking for the best smell-proof bags on Amazon, look no further. We've got a great selection of weed bags that will keep your stash smelling fresh. Whether you're looking for a small bag to keep in your pocket or a large bag to store your entire collection, we've got you covered. Plus, our prices are unbeatable. So, take a look at these reviews and see why these weed bags are some of the best smelly proof bags amazon.
With the best smell-proof bag customers must be happy with their purchase. The weed magnet sealer carrying case keeps anything smelling fresh & secure. Weed smell proof contains odor tightly lightweight durable zipper closure holds up to few ounces of weed and provides peace of mind.
Best Smell Proof Bags for Week
This is an ideal place to buy the best smell proof bags for weed. We have a wide selection of bags to choose from, and they're always updated with the latest and greatest products. Plus, our customer service is top notch and we offer affordable shipping as well. You won't regret being our premier member.
We have all types of weed bag options for you whether you need a simple sealable bag or a small container for smell-proofing, we have got you covered. And if you ever run into any problems or questions while ordering, our customer service representatives are happy to help answer any questions regarding the best smell proof bags for weed that may arise and make sure your order goes smoothly as possible.
Odorless Bags for Weed
Now that weed is legal in many states, people are carrying it around more often. But the last thing you want is for your weed to stink up your bag. That's why odorless bags for weed tends to be a must-have.
These bags are made with special materials that prevent any smell from escaping. So, you can rest assured that your weed will be well-protected. Plus, they're also super durable, so you don't have to worry about them tearing or breaking.
Besides preventing your weed from smelling, one of the other benefits of using odorless bags for weed is its ability to keep cannabis fresh longer. Even if you're storing your marijuana in a glass jar at home and using quality packaging materials, eventually your bud will start drying out because cannabis loses moisture when exposed to air and light.
Smell Proof Bags Amazon
They're great for keeping my weed smell contained, and they're also super. Overall, these smell proof bags Amazon are some of the best that you can try. They do an excellent job for containing the weed smell.
Back to stash bags, if you have your stash inside one of these bags, with a small grinder, you can effectively get stoned anywhere, without having to deal with the consequences of smelling like weed. It can be a real problem, especially with skunky weed, that when you have some in your pocket, especially in close proximity to everyone, everyone will smell it. Therefore, we recommend picking yourself up either a smell-proof bag or smell proof case:

#1 Our winner, the best smell-proof bag on Amazon
 

Easily conceals odor - No need to worry about any attention that your normally pungent-smelling herbs bring. This pouch has 4 layers of reinforced mesh material, with an activated carbon inlay, for a fantastic way to discreetly store your favorite herbs. Works with everything, from landrace strains to that real sticky icky. We recommend pairing your bag with a flower vape, for full discretion.  
Portable and easily stored -  These travel bags have a great compact design, with both wrist strap and shoulder strap, allowing you to take your stash bag everywhere. It can fit inside your pocket, while also allowing you to hold up to ½ an ounce of some real good buds.
Built to last - Durable materials are paired with real quality, reflected in the price, and is resistant to wear, tears, environmental damage, punctures, and is even waterproof. This is thanks to the bag's fabric, which allows you to have complete peace of mind. 
Security - The bag has a locking feature, meaning that the bag is airtight, and cannot open by accident. These pouches are truly a peace of mind purchase for any diligent stoner.
This fantastic smell-proof travel stash bag is small enough to stash easily on your person while you're traveling around. The best thing about this bag is that it's not really for one or two uses, we're not drug dealers after all. In fact, this kind of stash bag is much preferable to the plastic ones, which are a horrible waste. This is a great alternative to the classic glass option, which has its advantages, and we'll talk about those later. It's important to note that this particular bag will not allow you to stash ground up herbs, or kief. However, if you've got a decent grinder, you can store the grinder inside this bag, and inside the grinder, you can store these kinds of herbs. Also, a handy tip for all you stoners, you can store a large hit of kief and ground up herbs inside your vaporizer, ready to go. This bag has specifically-designed layers of mesh that keep your buds both dry and completely odorless. Also, let's be honest, the bag is discreet, and looks like it could be a Gameboy case or something.

#2 The runner up, a close second
 

Completely smell-proof - This product, which has a patent-pending, offers superior and complete odor control. Great for trapping smells within itself and therefore avoiding unwanted attention in both public places and private parties, you can take this bag wherever you go. This product has been fully tested, and you can rest assured that this product will cover the smell of your herbs perfectly.
Combination Lock, safe and secure - You no longer have to worry about someone opening your bag of herbs and discovering the magic inside. You can now have complete peace of mind when you smoke, with this beautifully made smell-proof stash back.
Durable against all types of weather - More safety and security as this smell-proof bag is waterproof! Even in rain and rivers this amazing piece of tech will allow you to have complete peace of mind. Just think about all the times you've ruined buds by getting them wet, buy this bag and you no longer have to worry about that!
Durable and functional - This premium product is designed to withstand the test of time, these bags will last for years, and they will not lose their smell-proof function. There are 2 pockets inside, allowing you to carry all the things you want to carry around, and you can even store kief and ground up herbs inside a grinder.

100% Satisfaction guaranteed - Helmet head has a massive amount of support on Amazon, and they have cultivated this by ensuring that they have complete customer satisfaction.
This product is made by a North American company, which focuses mainly on smoking accessories. This is their smell-proof bag, and their product has amazing reviews on Amazon. The product is relatively cheap, and none of the reviews suggest that the price is reflected in a bad quality product. The quality is the most important thing, as well as the low price. At just $40 for a high-quality product, you can't really go wrong. These bags will help you travel around easily without having to worry constantly about whether or not people can smell your stash. 

#3 Too good to not mention
 

Backed up by science - These opaque cases are lined with carbon to block odors and smells which can normally be smelt from one's pocket. Industrial grade activated carbon keeps even the dankest smells inside.
Full protection - Protect yourself from the police, your parents, your roommates, or border agents, who are trying to invade your privacy. If your bud is legal in your state, in our opinion it's your business, not theirs. These sturdy bags have combination locks on both the small (11"x7.5"x2.5) and large (9"x6"x5"). Both of these cases are portable and also water-resistant.
Portable - As said before, these bags are very portable, and can be kept in basically anything while traveling. The bags are also resistant to tears, which means you can travel around with peace of mind.
Free-extras - In addition to the 2 bags, you also will receive one 50g glass jar, which is resistant to UV lights, 3 black mylar jars for holding smaller amounts of herbs, and a metal rolling tray, which allows you to collect kief when you roll up, but also to set up your vaporizer, bong, or joint hits easily and effectively.
100% Satisfaction guarantee - These products have a lifetime warranty, and they have a satisfaction guarantee, meaning this product is fantastic for those who want to chill out and have complete peace of mind. Not only do you have confidence when you're purchasing, but you can also have confidence when you're using this product.
Must Dash Stash gear is a great company with fantastic branding. However, we don't really care about branding specifically, we care far more about functionality. That is why we've picked this particular stash case. Based on the reviews and other independent research, we've come to the conclusion that this bag is fantastic. Not only this, but it comes with some free extras, which really make it worth it to purchase this particular bag.
The Must Dash Stash bag includes the following things:
Large Activated Carbon Bag (9"x6"x5")

Small Combo Lock Activated Carbon Bag (11"x7.5"x2.5")

UV Light Blocking Black Glass Jar – Holds 50 grams

3 Black Mylar Baggies

1 Metal Rolling Tray

BEST OF THE REST 
What materials are smell proof?
It's not really a specific material that is smell-proof, instead, it is a specific way that the bags are made. They should either be airtight, which stops any odors from leaving, or it should have some kind of carbon material in its lining, which means that it will also keep all odors in. Generally, these bags are made from nylon, and other stash jars will be made from glass. The important thing is the carbon fiber or the airtight seal inside.
How can I smoke weed discreetly?
We here at the Weed Republic like to inform our readers as much as possible. One question we get a lot is how to smoke weed discreetly. We've therefore come up with this short guide to help you get away with smoking herbs:
First of all, you're not going to be able to smoke joints or blunts. This is because they give off too much of a smell, and afterward you're going to stink of herbs. Bongs are a bit more possible, but also very indiscreet.

We, therefore, recommend a flower vape. You can use this in two ways, firstly you can vape it, and secondly, you can mix the already vaped bud with an oil or fat and then eat it and it becomes a very potent edible. This is a perfect way to get high without anyone realizing it.

Be high all the time. This sounds weird I know, but if you're always high, people just think you're weird. If you're only high sometimes, people will notice that you're stoned. 

Finally, get yourself a stash bag. I can't count on one hand the number of times that I've come home from picking up some sticky icky, and my mum has immediately sighed and looked angry when I arrived home. This is because I smelt so much of weed it was ridiculous. A stash bag is absolutely vital to walking around with weed.


Conclusion
In this article, we've given you the best stash bags on Amazon right now. These are distinct from stash jars, which we've covered in another article. Stash bags are used to easily take buds around with you but aren't really made for taking ground herbs or kief with you. This is probably the only problem with these bags, is that you can't easily take around ground-up buds. Some of these products, for example, the Must Dash bag, come with baggies and also with jars, which do allow you to store kief. 
We've also given you a guide to go alongside your new bag, which will allow you to smoke weed discreetly. This is important for a lot of stoners who like to get stoned out in public or at parties or whatever it might be. It's important for me to help people learn these tricks, for one because some people might want to medicate without being judged, but more importantly, it allows people to get stoned without being judged. People can drink alcohol and nobody ever judges them, but whack out a big joint 10 pounds at your next family dinner and see what happens. Use my guide, alongside one of these best smell proof stash bags on Amazon.
Reviews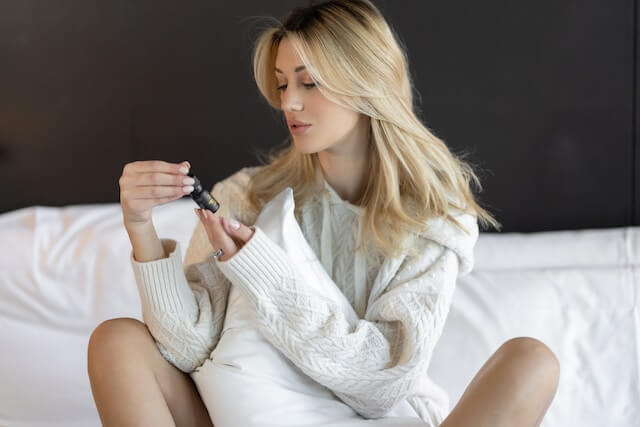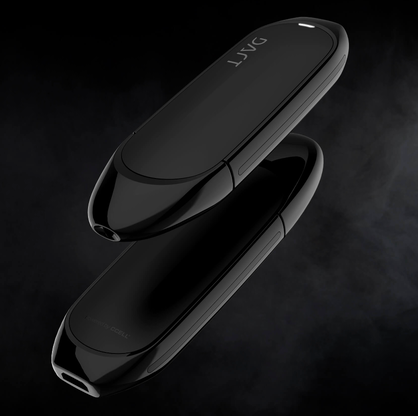 Stay home & get your daily
needs from our shop
Start You'r Daily Shopping with Nest Mart
Best prices & offers
Orders $50 or more
Free delivery
24/7 amazing services
Great daily deal
When you sign up
Wide assortment
Mega Discounts
Easy returns
Within 30 days