10 Best Smoking Weed Gifs on the Planet!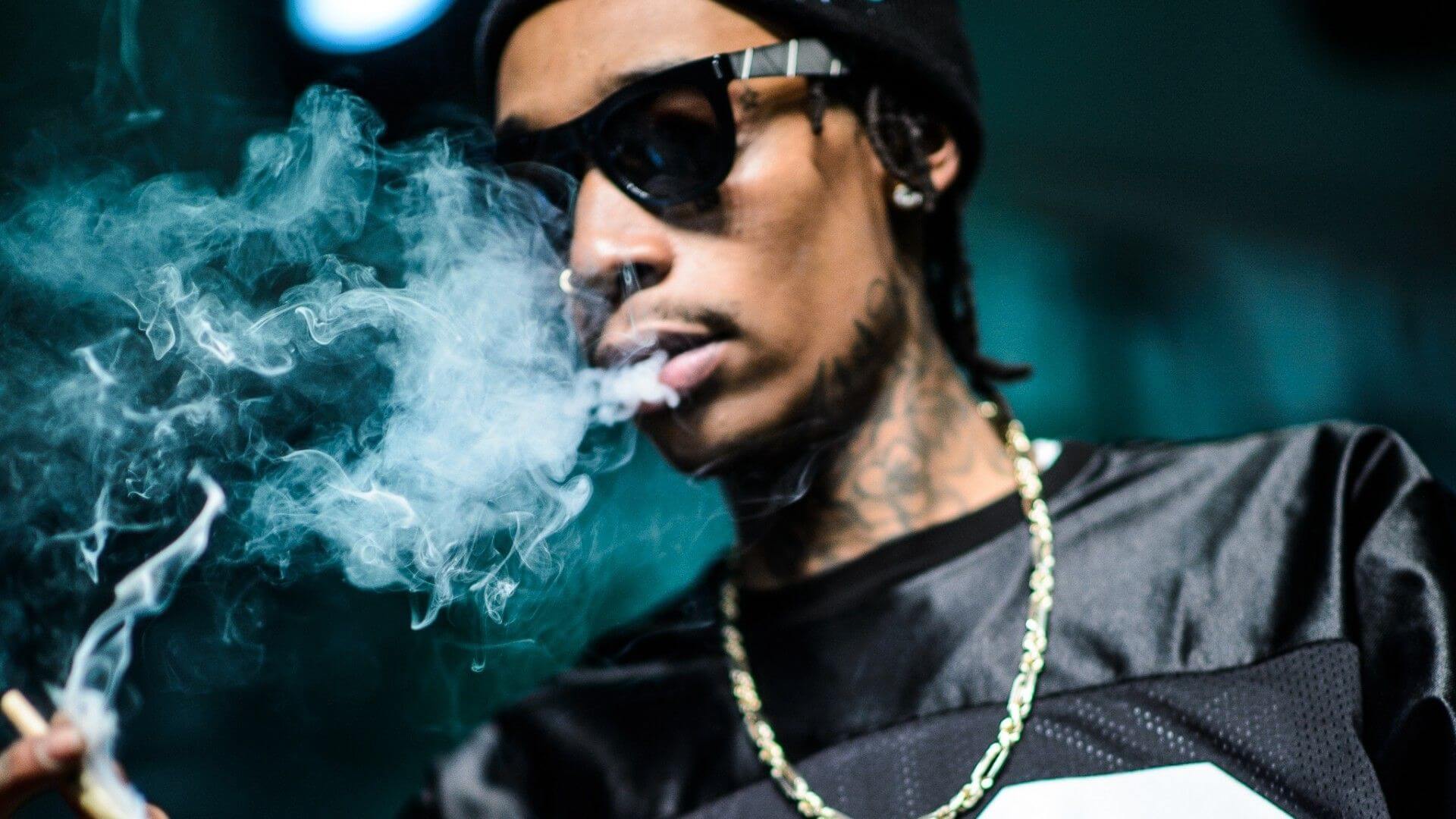 The internet has seriously revolutionised the way humans do things. It's changed the way we shop, the way we work, and loads else besides. Perhaps most of all it's changed the way we communicate. 
If you use social media at all you'll already be familiar with what a gif is. For those that don't, it's a few seconds of video clip that loops. They help convey a lot of information with minimal effort. If an image is worth a thousand words, a gif is surely worth 10,000! 
Here at the WeedRepublic, we love the explosion of gif usage on social platforms and we particularly love those gifs dedicated to the consumption of our favourite plant! 
Without further ado, here are our top ten best smoking a joint gifs. Pack you're MAV or roll up and enjoy. Feel free to bust these bad boys out in your group chat when you and your friends are arranging your next big smoke out!
| | |
| --- | --- |
| | MAV's Pyramid to UFO Beaker Bong offers a smooth toke with no fuss. You'll want to come up with a regular cleaning routine though to make sure those percs keep working as well as they can! |
10. Ernie's Secret Plants
Who knew that Ernie from Sesame Street was green fingered? The innocent kids TV character appears to be quite handy when it comes to growing WeedRepublic's favourite plant. 
In the first gif in our countdown of the best smoking a joint gif, we see young Ernie carefully tending to his forbidden flowers. We think he's obviously been using the FloraNova nutrient line to produce such a green and healthy plant. If only we could see what his yields are like!
Of course, Sesame Street didn't produce an episode with Ernie growing weed. Instead, as is often the case, a bit of internet trickery went on with a clip from a much more innocent episode. In the original episode, Ernie is caring for a much less controversial plant. With a bit of post production editing, the plant he sings the frankly adorable "My Little Plant" to becomes a weed crop. Oh internet, don't ever change!
We've got a whole article about growing your own buds with the FloraNova nutrient line. Read more about it to know why plants love it so much!
| | | | |
| --- | --- | --- | --- |
| Grow and Bloom Combo | RapidStart Rooting Enhancer | Liquid KoolBloom | Floralicious Plus Enhancer |
|   | | | |
| | | | |
9. Bieber Tried Weed Once…
One of WeedRepublic's favourite gif formats is the spoof "this is what'll happen if you smoke up" gif. There are loads of them but our favourite has to be Justin Bieber claiming his tiny shrunken face is the product of just one hit of the devil's lettuce! 
In our ninth place gif, we see a young J. Biebz giving an interview in black and white. His facial features have been shrunken and sit in the centre of his face. The hilarious caption accompanying this frankly brilliant image is: 
"I tried weed just one time. Then this happened." 
Top marks to whoever came up with that one. Must have been hitting their LINX vape hard that night.
| | |
| --- | --- |
| | If you're looking for a great flower vape, try the Linx. It's a true beaut that is known for its power and durability. |
7. Smoke Trickery
There is no shortage of hot chicks hitting bowls and blunts in gifs these days. They're all well and good but here at the WeedRepublic, we're not that shallow. We much prefer to see a bit of talent. That's why our honorary "girl smoking weed gifs" mention goes to an unknown lady with some serious smoke skills. 
The heroine of this gif shows cloud mastery and dragon-like prowess as she exhales alternating blasts of smoke from nose and mouth in all directions. We can't do that and this is why this is our number eight spot and our favourite "woman smoking weed gifs". 
6. Ted Smoking Weed Gifs
For a seemingly cutesy stuffed animal, Ted from the hit Seth MacFarlane movie of the same name sure can clear a bowl! He's not even using a percolator bong like the compact perc bong from Jay & Silent Bob to cool the smoke in this awesome weed-smoking gif. 
Of course, anyone that's seen Ted will know that Mark Wahlberg's favourite teddy is anything but innocent. To be honest, it wouldn't surprise us to see the little hellraiser blasting his bong for breakfast, if not something harder!
Never smoke alone with the Jay and Silent Bob Percolator Beaker Ice Bong.

Not only does Buddy Christ always cheer you on from his location on the side of the beaker base, but the showerhead percolator and ice catch will cool every toke you take. Buddy Christ is really looking out for you with this one!
5. Bill Hader's Crazy Dance
Of course, no list of the best weed gifs would be complete without at least one Pineapple Express gif thrown in there. The most popular movie named after a strain of weed ever (to the best of our knowledge, anyway), the 2008 stoner-turned-action flick is a favourite here at the Weed Republic. 
There are loads of gifs taken from Pineapple Express but a strong contender for the best has to be Private Miller (played by Bill Hader) going absolutely off his nut on the weed as part of his involvement in a US government trial on cannabis. 
During the absolutely hilarious scene, he breaks into a wild dance playing the air drums as he takes a hit. It's his wild grin, reminiscent of the original Reefer Madness information films of the 1930s. Recreate this one at one yourself with your favourite papers, some of your choicest buds, and a black and white filter. 
4. Bulbasaur's Mega Hit
Another legendary gif that takes something innocent and makes it less so with a bit of internet wizardry is the Pokemon Bulbasaur taking an absolutely massive draw on a blunt. Anyone who knows anything about the Pokemon franchise will surely understand that Bulbasaur is a grass-type Pokemon and we probably shouldn't be so surprised to learn that it has a penchant for, well, grass! 
In the gif itself, the adorable Bulbasaur -- one of star-of-the-show Ash Ketchum's first Pokemon -- charges up a razor wind attack. The footage is from the Pokemon animated series that an unhealthy percentage of millennials grew up on. 
Some crafty souls from the internet added a hand popping in to pass Bulbasaur a hit of the blunt. Razor wind requires a pretty major inhale from the Pokemon so you can understand that its exhale is epic too. Right on, little dude!
3. Elon Hitting it with Joe
Remember tech billionaire and all-round mad scientist Elon Musk on the Joe Rogan Experience? Of course, you do. For some reason, it made international news. We're not really sure why it did either since Elon was in California at the time, where cannabis is perfectly legal for both medicinal and recreational consumption. Surely it's no different from him cracking a beer with Joe Rogan? 
Whilst we're certainly mystified as to why Elon smoking a joint on a show that has seen many others before him hit it with Joe, it's pretty obvious why the Elon Musk smoking weed gifs exists. The look on his face says it all. To us here at WeedRepublic it's a look of, "Wow, Joe. This is some dank ass weed!"
As hilarious as this weed smoking gif is, Tesla investors didn't find it that funny. Stock in the company plunged 9% in the hours that followed his appearance on the internet show. Seriously, guys? Do you think a guy that's obsessed with getting deep into space isn't a fan of the mind-expanding plant that is cannabis?
2. Homer Simpson's Green, Green Hedge
One of the internet's most used gifs today is the one where Homer Simpson disappears back into his hedgerow. It's come to represent slinking away from a conversation or discussion online unseen. 
The standard version, taken straight from the most enduring cartoon of all time, is a favourite around the WeedRepublic offices. It's from the episode where Homer gets way too friendly with Flanders to the point where his neighbor will try anything to get away from him. Of course, if you change the Simpson/Flanders shrubbery to all of our favourite plants, that only makes a good thing better. 
1. Wiz Khalifa's Double Smoke Out
Global rap sensation Wiz Khalifa makes no secret of his love of smoking weed. The multi-award-winning recording artist has tracks titled "Stoned", "Still Blazin'", "Weed Farm", and "French Inhale" to name but a few. However, it's his 2014 track "So High" from the album Blacc Hollywood that's most relevant to the gif we've chosen from this A-list smoker.
In our number one position of gifs dedicated to smoking weed is old Wiz hitting two blunts in quick succession. Now, that's the epitome of decadence. Most people would probably smoke one at a time but Khalifa really doesn't do things by halves. Of all of the selections, this one really says it's time to get lit! 
Gifs are Great and Even Better When High! 
So, those are our top ten weed-smoking gifs circulating the internet today. Hopefully, this gave you some ammunition for your group chat when you're arranging your next big smoke out. Your friends will know you really mean business when you show up with your favourite bong, rig or strain after posting the main man Wiz Khalifa to them that afternoon!
.

Written by Megan Medeiros (BA)
Megan Medeiros has a bachelor's degree in English and is currently working on a master's in English at James Madison University. She's the owner and operator of Medeiros Writing, and has been working as a cannabis writer for the past three years, mostly following the legal climate of marijuana, especially in areas like California, Colorado, Oregon, Canada, and other legal areas.
This post contains references to products from one or more of our advertisers. We may receive compensation when you click on links to those products. For an explanation of our Advertising Policy, visit this page. All photos were sourced from Pinterest.com | updated 2021
Stay home & get your daily
needs from our shop
Start You'r Daily Shopping with Nest Mart
Best prices & offers
Orders $50 or more
Free delivery
24/7 amazing services
Great daily deal
When you sign up
Wide assortment
Mega Discounts
Easy returns
Within 30 days