Davinci Iq And Miqro Review

The DaVinci IQ and DaVinci Miqro are two of the best conduction vapes designed for ground-up herbs available on the market. While there are several slight differences between these two vapes, the largest difference is that the Miqro is 33% smaller than the IQ. Overall they enjoy the same design, just scaled down.

Both of these vapes are the top of the line and of the highest quality construction. They feature the latest technology, with Bluetooth capability and a smartphone app that you can pair with the vapes. They come in a wide variety of colours, are easily portable, and have a decent battery life. 
Keep reading if you're a text person, or check out our video review of DaVinci IQ and DaVInci Miqro:
Okay, before we launch into the reviews, there are a few things you need to know about these vapes.


What you need to know about conduction vapes
Conduction vapes, unlike convection vapes, use direct heat contact to heat up and vaporize your herb. This means that you want to grind up your herb as finely as possible and pack your bowls pretty tightly. It can be difficult, at first, to find the right level of tightness to pack your bowls that allows the herb to cook evenly and properly.
DaVinci Smart Paths
The best feature both of these vapes has is the app DaVinci made to connect your smartphone with your vape. This app not only allows you to turn the vape on and off with your phone, but it also allows you to set up smart paths to enhance your smoking experience.
Beauty in the palm of your hands. Photo: @DavinciVaporizers
The vape comes preloaded with four different temperature settings and three modes (smart path mode, precision mode, and boost mode), the combination of which allows you to have the best, most customizable smoking experience. In addition to that, the app allows you to create custom smart paths. For example, you can set your vape to increase the temperature every 10 minutes you're smoking the bowl, helping it get all the vapor possible out of your herb while leaving no green behind.
The DaVinci IQ vaporizer is a well-designed, high-quality piece of machinery featuring the latest smart technology available for vapes. The DaVinci IQ stands at just 3.54" tall and is a comfortable 1.65" wide and 0.94" deep, making it the perfect hand-held size. It weighs approximately 5 oz and features a 18650 battery that can be charged while in the vape or independently outside of it. You can use the vape while it's charging.
We're big fans of DaVinci vapes at Weed Republic. Keep reading to learn the rest of our reasons!


Fitting for all of your adventures. Photo: @DavinciVaporizer

The DaVinci IQ charge time is about three hours from completely dead to fully charged. There are a couple of ways you can choose from for DaVinci IQ charging: you can charge it using the micro-USB charger that comes with it, find a DaVinci IQ battery replacement, or charge the DaVinci IQ battery independently and out of the vape.

It takes about 16 seconds to heat the vape up to 230 °F. The DaVinci IQ features the amazing DaVinci smart technology and app pairing capabilities that we mentioned above. The DaVinci IQ colours available are vibrant and plentiful, so you can be sure to pick the vape that suits your personality best.


The DaVinci IQ vape can be purchased on their website. We recommend you get your hands on one now!
DaVinci IQ Accessories
This amazing vape comes with several great DaVinci IQ vaporizer accessories. First, it, of course, comes with the charger necessary. All DaVinci IQs come with a chimney brush, 10mm adapter, and carry can for your herb. Many also come with a key chain tool, alcohol wipes, a DaVinci IQ skin for protection, and DaVinci IQ spacer.
DaVinci IQ Tips for Loading a Bowl
When loading your DaVinci IQ, you want to be sure that you're grinding up your herb finely. When you don't, the conduction vape can't heat the product all the way through, wasting some of your precious herbs. You want to pack the bowl tight enough that it all gets cooked evenly straight through to the middle, but not so tight that the heat or air can't move through the herb, heating it all up.
Which strain will you fill your Davinci up with? Photo: @thegrower1212

How We Like It
All in all, this is an excellent vape. It produces a decent amount of vapor, works great, and has a ton of customizable options. Cleaning DaVinci IQ vapes is easier than you could imagine, given that you can take it apart very easily. The battery lasts long, it doesn't take long to recharge, and it's very easy to use.
This vape has the capacity for a decent-sized bowl, so you won't have to keep loading it again and again. As an added bonus, this vape even has a vibration feature, so you'll be able to tell the second the vape turns itself off or the temperature changes. 
DaVinci Miqro Review
The
DaVinci Miqro
is designed identically to scale as the IQ; it's 33% smaller. The Miqro stands at 3.13" tall, is 1.34" wide, and 0.91" deep. It takes 39 seconds to heat up to 370 °F and offers the same great customizable heat settings as the IQ does through DaVinci's smartphone app. It features a 18350 battery that takes about an hour and a half to two hours to fully charge from dead. 
Compliment your style with the very stylish Miqro. Photo: @miqrovaporizer
The bowl of this vape is noticeably smaller than that of the IQ, but if you're not used to smoking big bowls, that may not affect you.
DaVinci Miqro Accessories
Just like the DaVinci IQ, the Miqro comes with its fair share of accessories, too. It comes with its charger, a carrying can for your herb, and a carrying case for the vape itself. However, the Miqro also comes with an extra 18350 battery, a grinder coin, and a Miqro glove.
Loading Tips
As we said in the DaVinci IQ review portion, you want to be sure that you grind up your herb finely and pack it tight. However, you don't want to pack the Miqro as tightly as you would the IQ. We noticed that when we did pack it that tightly, it left some of our herb green, wasting part of our product.
How We Like It
We find that the Miqro is just as high a quality of vape as the IQ. It works well and produces a decent amount of vapor. This vape is more ideal for taking a few rips on the go, rather than a full smoking session or passing it around amongst friends. It's just as easy to clean the Miqro as the IQ; if you know how to clean DaVinci IQ, you know how to clean the Miqro. 



We love the ability to take the Miqro with you anywhere. Photo: @vaporizerwizard

DaVinci IQ vs Miqro
These two excellent vapes have quite a bit in common. After all, the Miqro is simply a smaller version of the IQ. However, the size difference does pose some issues in the Miqro that aren't present in the IQ. 
First off, the battery doesn't last as long; you could probably have assumed that by the fact that it's smaller. We found that you also have to turn the Miqro up higher than the IQ to achieve the same results, which makes the battery wear down even faster. 
The smaller bowl in the Miqro is more ideal for singular use, where the IQ's bowl is a good size for a one-person smoke session or a group session. The IQ is also a little heavier than the Miqro and takes a little longer to fully charge up.
Conclusion
No matter which of these two vapes you choose, the Miqro or the IQ, you can't go wrong. Both of these vapes are made of the highest quality materials, design, and they feature the latest technology. They work the same way and feature the same design, just scaled back about 33% for the Miqro. 
Load your Davinci up and you're good to go! Photo: @davincivaporizer
 
Both of these amazing vapes are from the incomparable DaVinci company and come with a warranty of some sort. Their batteries are easily replaceable should anything go wrong. It's really easy to find the best replacement battery for DaVinci IQ or the Miqro. 
 
You can't go wrong with either vape you choose, but we recommend the IQ more for experienced stoners and the Miqro for those that just like to take a few rips every now and again.

.

Written by Megan Medeiros (BA)
Megan Medeiros has a bachelor's degree in English and is currently working on a master's in English at James Madison University. She's the owner and operator of Medeiros Writing, and has been working as a cannabis writer for the past three years, mostly following the legal climate of marijuana, especially in areas like California, Colorado, Oregon, Canada, and other legal areas.
This post contains references to products from one or more of our advertisers. We may receive compensation when you click on links to those products. For an explanation of our Advertising Policy, visit this page. All photos were sourced from Pinterest.com | updated 2021
Reviews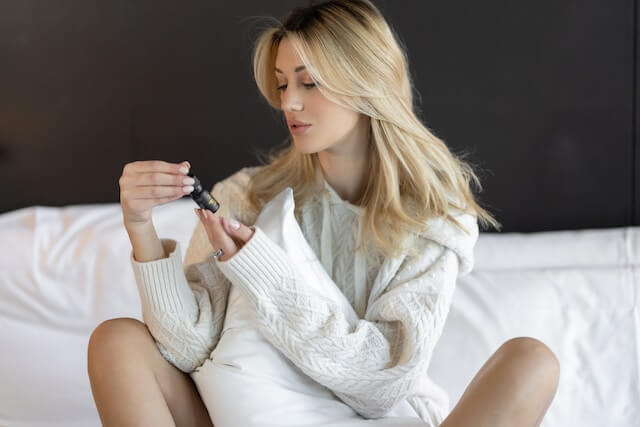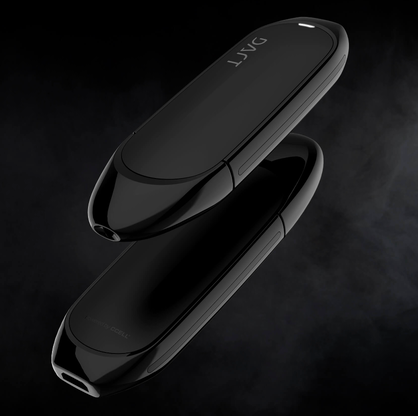 Stay home & get your daily
needs from our shop
Start You'r Daily Shopping with Nest Mart
Best prices & offers
Orders $50 or more
Free delivery
24/7 amazing services
Great daily deal
When you sign up
Wide assortment
Mega Discounts
Easy returns
Within 30 days