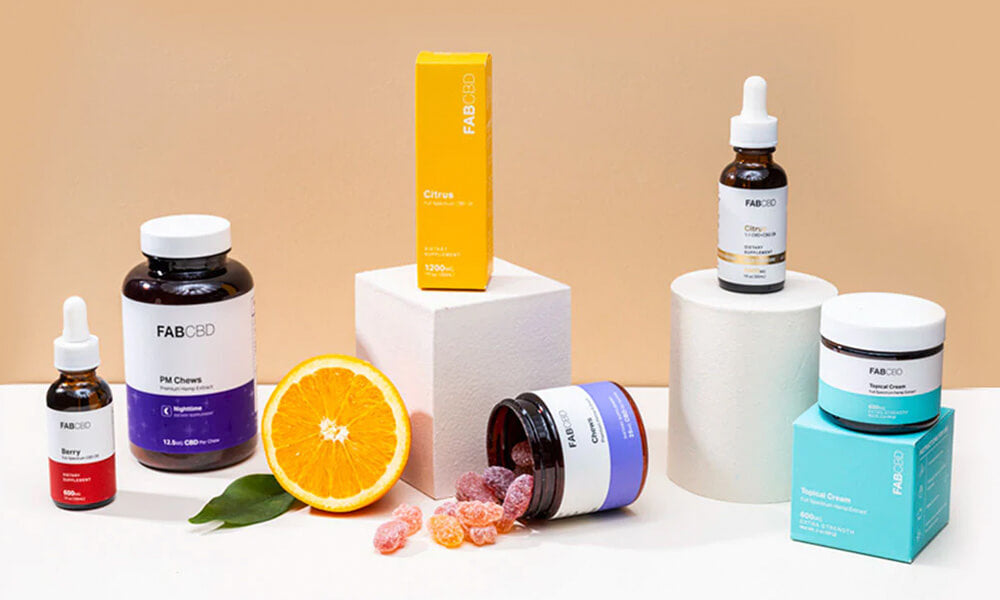 If you are a CBD user, you must have heard of a reputed CBD brand like FAB CBD. FAB is a company that specializes in manufacturing CBD products such as CBD oil, CBD gummies, D9 gummies, topical creams, salves, and even CBD dog treats. Their CBD products contain a high concentration of all-natural organic products such as hemp extract, essential oils, and other plant-based concentrates. Before jumping into their product lineup, let's take a quick look at this CBD company. 
What is FAB CBD?
FAB CBD was established in 2017 to make premium quality products that made it easy to utilize hemp. The company is currently a leader in the CBD industry in innovation, quality and customer service. They strive to provide their customers with an easy shopping experience and affordable CBD for sale that is of the highest quality.
FAB CBD: Product Lineup 
The company offers the best CBD products driven by science and innovation. It also third-party tests its formulations at ProVerde Laboratories to ensure purity. 
FAB CBD oil
Their CBD oils come in three spectrums: broad spectrum, CBD isolate, and full spectrum. But if you want to get the best out of CBD, FAB CBD oil is your best option since it is classified as full CBD spectrum. It means there are THC traces, less than the legal limit of 0.03%. A wide array of flavors is available in FAB CBD oil to give CBD users options. These flavors can be mint, berry, vanilla, and citrus. Customers can select a dosage of 150 mg, 300 mg, 600 mg, or 1200 mg. The most effective dosage is 40mg per mL; thus, 1200 mg will give you the most potency. Its price is $39 per bottle of 300 mg.
FAB CBD Anytime Gummies
FAB CBD gummies are one of the most popular types of CBD for on-the-go people because of obvious reasons. Users can just carry the gummies and take them whenever they need a cannabidiol boost.
Among the CBD gummies in the market, Anytime gummies are leading the pack. It boasts of high potency first, because FAB CBD gummies are made from all-natural organic ingredients. Since it is organic, vegans choose FAB CBD gummies. Second, it comes in a variety of fruit flavors, so you can choose which of these flavors you fancy. Third, FAB gummies contain CBD isolate, meaning there is no THC, so if you want to avoid getting "high," this is the better option.
The ingredients of FAB CBD Anytime Gummies consist of CBD, tapioca syrup, organic sugar, grape juice concentrate, useful acids, and other juice concentrates. The fruity flavor of FAB CBD Gummies makes them look like ordinary candy.
Its dosage is 30 gummy candies per bottle. Each gummy contains about 25 mg of CBD, so the entire bottle must contain 750 mg. The price is $59.00/bottle. For its usage, take 1–2 gummies per day or as needed. You can take these gummies during the day or at night.
FAB CBD Sleep Gummies
FAB CBD Sleep Gummies are available for those who have difficulty sleeping at night. It is specially made to be taken at night. The potency of CBD Sleep gummies contains extra ingredients that are known to induce sleep. Thus, taking FAB CBD Sleep gummies before bed ensures a good night's sleep. Its other ingredients are melatonin, L-theanine, 5-HTP, GABA and ashwagandha. These are known ingredients that induce sleep. These ingredients are dairy-free, fat-free, and gluten-free.
CBD Sleep Gummies are available in acai flavor. Its dosage is 60 gummy candies per bottle, and one gummy contains 12.5 mg. The price is $89.00 per bottle. To use it, take 1-2 gummies 30 minutes before bedtime.
FAB CBD D9 Gummies
Besides nighttime and anytime gummies, the company comes with another breakthrough gummies, and it's none other than D9 or delta 9 gummies. FAB CBD gummies Delta 9 contains a legal percentage of THC to make you feel a little "high" during your lowest days. Compared with regular CBD gummies, delta-9 gummies give you that extra kick when you need it the most. Each D9 gummy has 5mg of Hemp-Derived, Dispensary Grade Delta-9 THC and 5mg CBD. This makes their Delta 9 gummies Full Spectrum, encouraging the entourage effect as the cannabinoids interact with the body's endocannabinoid system. You can buy the D9 Gummies on the company's website for $69. These gummies flavors are bold and juicy. If you are a beginner, remember to start slow, 1/2 a gummy, and learn your tolerance and serving size over time. 
FAB CBD Topical Cream
CBD products are not only effective when consumed orally; they are also effective when applied topically. FAB CBD topical cream is not sticky but is instead light and mild. The presence of flavonoids is what makes the FAB CBD topical cream more potent than other CBD creams.
Flavonoids are effective anti-inflammatory agents. It also has terpenes that are used to enhance skin penetration. Thus, it is effective in reducing tension, stress, and pain in the muscles and joints.
The ingredients of FAB CBD Topical Cream include hemp concentrate and essential oils. Its flavors are a choice of soothing aromas like blood orange, cinnamon, and chamomile. Each pack contains 600 mg of CBD. The price of each pack is $49.00. Apply a small amount of the cream to the affected body parts or joints. Rub until fully absorbed. Apply repeatedly as needed. 
FAB CBD SOFTGELS
Apart from cream, the company also offers complete cannabinoid or CBD softgels, which are vegan, clean, and contain an equal ratio of CBD:CBN:CBC: CBG. These game-changer softgels are a type of 4-in-1 product that can suit most consumers. Like other CBD products, these softgels are designed to work optimally with the body's endocannabinoid system. You can buy these softgels on the company's website for $79.Each CBD soft gel contains 15mg of full-spectrum hemp extract. Take 1-2 daily or as needed to provide the desired result. 
FAB CBD Body Salve
FAB CBD body salve offers a great heating and cooling effects on the skin. It contains essential oils known for their soothing effect. Aside from the cooling and heating effect on the skin, FAB CBD Body Salve provides excellent pain relief due to its full-spectrum CBD concentration enhanced by other essential oils. It is available in 1000 mg (1 oz), and 3000 mg (2.5 oz) creams at a price of $79.00 per pack. Massage it into any area of the skin, avoiding the eyes, private parts, and sensitive areas until it is fully absorbed. Repeat when needed.
FAB CBD Dog Treats
Your dog can also experience the great benefits of FAB CBD products just like you experience them because FAB CBD is available as dog treats.
 The FAB CBD dog treat is highly potent because it contains hemp oil which is essential for the general health and wellness of your pet. On top of that, FAB CBD dog treats are made from allergen-free materials. Its ingredients are tapioca syrup, coconut oil, passionflower, oats, apples, chamomile, peanut butter, and hemp oil extract. However, before feeding your dog with FAB CBD dog treats, consult your veterinarian to ensure safety. 
It is available in dogs' favorites, such as apples and peanut butter. Its daily meal plan contains 3 mg of CBD, which can be purchased in a 300 mg pack. Each pack is good for 100 days and costs $34.00 per pack. Give your dog 1-2 meals per day, depending on the size of your dog.
Quality and Transparency
Having been known as a private-label CBD product company, FAB CBD is serious about quality and transparency. That's why all the products' ingredients and applications are described in full detail. Plus, it utilizes the supercritical CO2 process to derive CBD from organic hemp plants. The CO2 method is an environment-friendly process that enables CBD companies to make clean CBD. CO2 (carbon dioxide) is a safe component that does not pose any health risks. FAB CBD uses the method to extract cannabinoids, terpenes, flavonoids, fatty acids, and oils from hemp. In addition to that, all of their products are third-party tested at ProVerde Laboratories, a certified facility. You can easily view the product lab reports from FAB CBD's website to confirm the ingredients.
Customer Service & Review
FAB CBD takes its service to the next level by providing customers with a variety of options. It's no surprise that they receive hundreds of good reviews from satisfied customers. On top of this, they received a 4.5–5 rating from Trustpilot. 
FAQ
Are these gummies legal? 
Yes. FAB CBD D9 gummies comply with the strictest FDA regulations of less than .3% THC compound in the manufacture of D9 gummies.
What are the differences between CBD gummies and THC gummies? 
CBD gummies are gummies that contain cannabidiol, a compound that does not cause a psychoactive effect, while THC gummies or D9 gummies contain THC, which causes a psychoactive effect. 
Final Thoughts
Each FAB CBD product is presented with well-detailed information that proves useful to the consumers. It helps both the new CBD consumer and the regular CBD users decide which product suits them best. So, what's your opinion about FAB CBD products? 
Reviews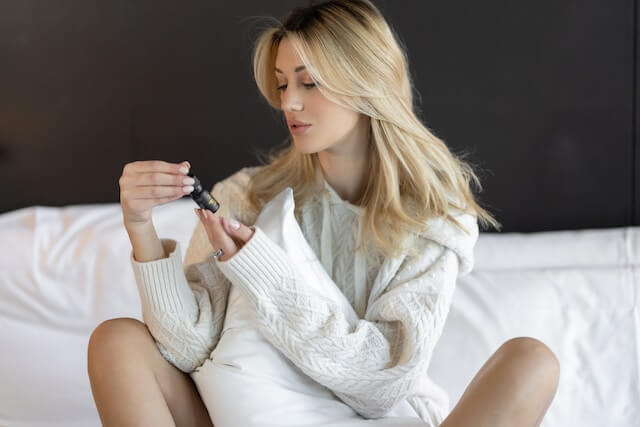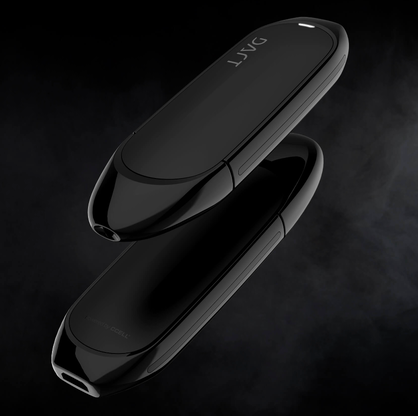 Stay home & get your daily
needs from our shop
Start You'r Daily Shopping with Nest Mart
Best prices & offers
Orders $50 or more
Free delivery
24/7 amazing services
Great daily deal
When you sign up
Wide assortment
Mega Discounts
Easy returns
Within 30 days