Grow Your Cannabis Knowledge With The Greencamp App - You Will Love It!
Aisat Solutions Collaborator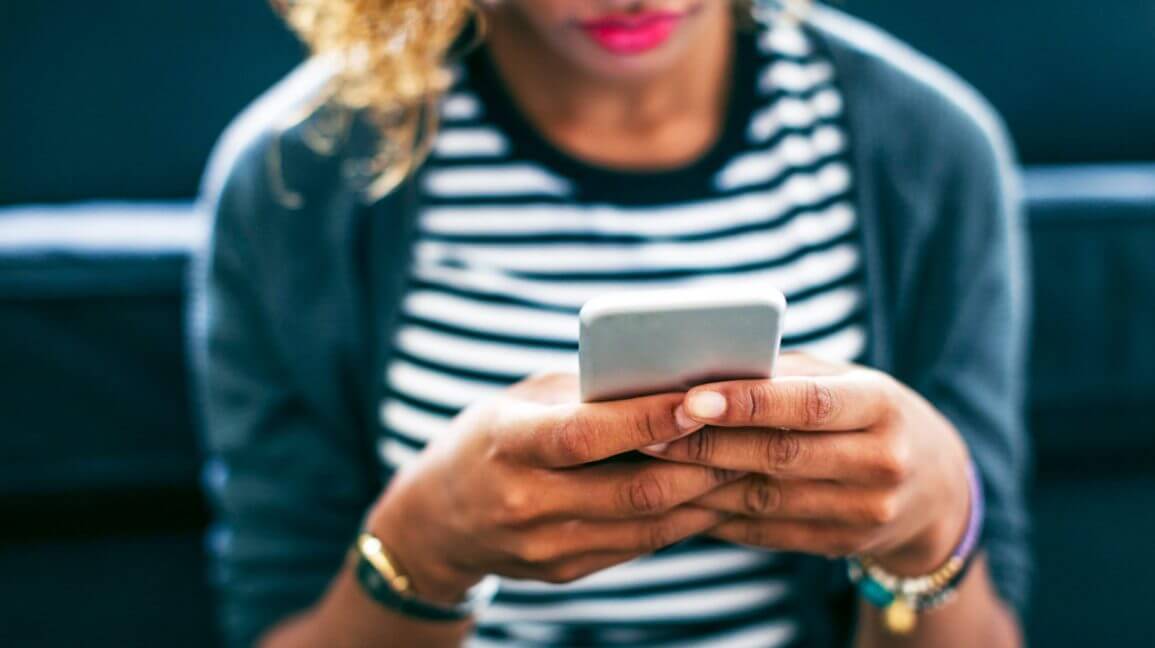 Ever wondered which weed strain is best for you and had no idea where to start? If you didn't already know, there are thousands of cannabis strains, with more being bred every day. This creates a huge problem for potential users, because one strain will be perfect for one person yet for someone else it could lead to a less than optimal high. The same is true for delivery system, as weed can be taken in a myriad from vaping to tinctures, each with varying effects. Thankfully, the GreenCamp app aims to solve this problem, so we gave it a try out to see what we thought.
When you first download the GreenCamp app from either the Apple Store or Google Play, you're instantly hit by the latest posts from around the world of cannabis. From beauty products to the latest research round-up. This is a very useful feature that allows you to stay up-to-date with the latest cannabis news.
The world of cannabis is complicated, and changes every day, and this feature helps to some extent with this complicated concept. The guest version of the app is OK, but it's definitely worth signing in. This gives you access to all of the features, including some interesting concepts, which have always been in the back of most weed-users minds' for the last few years.
The app has a lot of information on it, and you can select your country from a list of countries which have some type of medical or recreational weed laws, including:
Australia

Canada

Germany

Netherlands

South Africa

United Kingdom

United States
And if your country is not included on this list, you can also simply put other. This gives you access to the GreenCamp app, which has a number of different features, with more on the way for sure.
Strainblazer 
One of the hardest things about weed is picking the right strain for you. The biggest reason people have a bad experience is because they smoke some incredibly strong buds, with zero tolerance, and expect it not to feel like downing an entire bottle of vodka the first time you ever got drunk. Those of us who have experienced this will know that they wouldn't recommend it to their worst enemies, which is why it's so important to spread information and give bespoke advice to each person. Each person needs something different, with depression being hard to treat except with stronger strains, but anxiety sufferers would have an adverse reaction to smoking the same strain. This app delivers exactly that with its "strainblazer" feature.
This clever little initiative allows you to pick from a list of different categories to help you choose the perfect strain for you. The categories on the GreenCamp strainblazer app are:
Purpose

Time of day

THC/CBD

Effect

Flavor
You only really need to fill the purpose in, and normally they will give you the other filters automatically, although you can still choose. For example, I input that I had a sleep disorder, and the app automatically put the time of day (night) the THC/CBD % and the effect that I would be looking for. This is a great way to help people who really have no idea about cannabis, but want to treat a certain disorder. 
Knowing a lot about cannabis, I knew that I should be recommended an indica, and after putting the taste to "earthy" I was expecting strains from between 10-20%, to be used at night, and probably with some Kush in there somewhere. The results were exactly what I expected, showing that the app is not just a gimmick, but will actually be able to help a lot of people. If you smoke a strong sativa before sleeping, you would not be able to sleep for at least 2 hours. Great feature which both covers functionality but also gives solid advice. The app is available both on Apple Store and Google Play. 
Delivery system
The other great feature is their best delivery method for you feature. Not delivery in the sense of how to get weed, but delivery in the sense of how to deliver weed the best to your system. Again, I did a short test, and input that I was a rookie who had never tried it before, and that creativity relaxes me. Then that I liked dry flower, but didn't like smoking, and wanted to get "not too high", so I was expecting to be told to vaporise my weed. Unsurprisingly, the app directed me straight to the portable vaporizers, and explained what they were. A fantastic feature, as it's definitely true that if you don't like smoking and don't want to get too high (and therefore don't want to eat edibles, which can be unpredictable) you should vaporize your weed.
With so many different ways to take cannabis, with each affecting you differently, it's important to not make the rookie error of eating for too many edibles in one sitting, and not being able to stand up or look properly anymore. Once you've hit that point, you will know. Cannabis delivery is a scale, from taking CBD oil, smoking a joint, a blunt, having a bit of a vape, smoking a bong, hitting wax, to edibles. Edibles and wax are definitely not for novices. This feature takes this very complicated picture and simplifies it, with big pointing arrows guiding you in the right direction. 
Conclusion
A well-designed app, which looks good and works very well. With only a few features missing, attributed to the newness of the app, the future looks bright for GreenCamp. With many new features presumably in development, and the world of cannabis ever-expanding, we can expect to see the app grow quickly. 
The main thing that app offers which is really a breath of fresh air is its push towards safe and secure cannabis use, instead of simply advising users to metaphorically blow their brains out, focusing on giving users the experience that they're actually looking for. The couple of test runs I did on the app were particularly impressive, and I feel that this follows the general shift of cannabis use from niche stoners who just want to get as messed up as possible on the highest percentage of THC available to a broader market, including many older people, who simply want to try it and see if it helps their ailment. 
You can see this generally in the ethos of the company, which can be found on their website. They are a group of aficionados, who use fact-based resources to completely and correctly inform their readers of the best practices when it comes to smoking cannabis. It's a sensitive topic, and their approach is greatly reflected in their app, and in particular in their strainblazer app. Download it now at 
.

Written by Megan Medeiros (BA)
Megan Medeiros has a bachelor's degree in English and is currently working on a master's in English at James Madison University. She's the owner and operator of Medeiros Writing, and has been working as a cannabis writer for the past three years, mostly following the legal climate of marijuana, especially in areas like California, Colorado, Oregon, Canada, and other legal areas.
This post contains references to products from one or more of our advertisers. We may receive compensation when you click on links to those products. For an explanation of our Advertising Policy, visit this page. All photos were sourced from Pinterest.com | updated 2021
Stay home & get your daily
needs from our shop
Start You'r Daily Shopping with Nest Mart
Best prices & offers
Orders $50 or more
Free delivery
24/7 amazing services
Great daily deal
When you sign up
Wide assortment
Mega Discounts
Easy returns
Within 30 days