How to Become A Master Grower?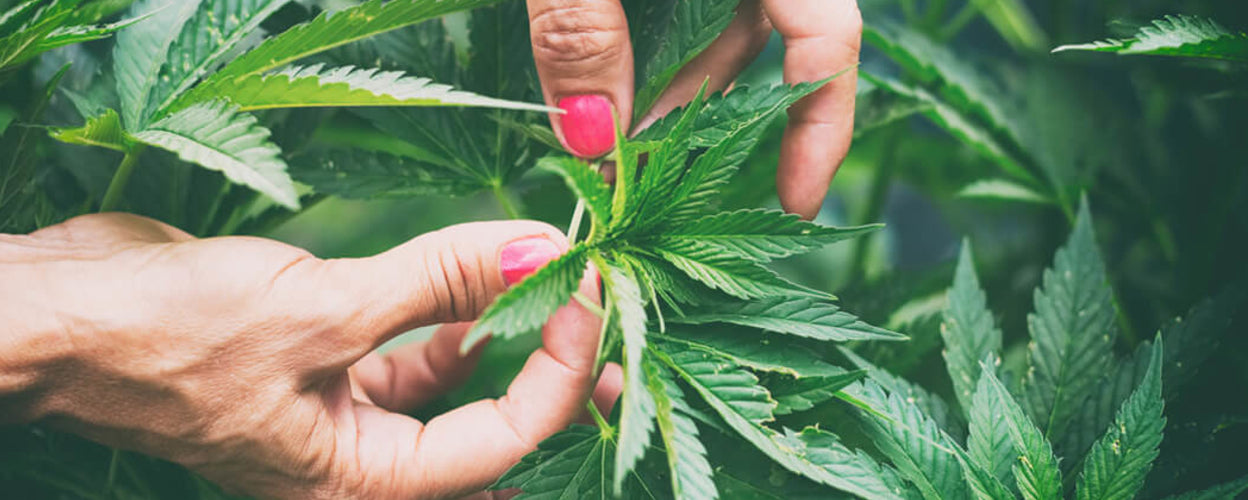 Hi there! Welcome to this guide all about becoming a Master Grower. WeedRepublic knows just how much everyone wants a job as head of a grow room these days. That's why we produced this article all about Master Growers, their responsibilities, the qualifications you might need to become one, and even Master Grower salary income. 
In the next few hundred words, you should learn:
What a Master Grower actually is. 
Reasons why the role of Master Grower is so popular these days. 
Master Grower salary.
The demands a Master Grower must meet.  
Different routes to getting Master Grower jobs. 
So, if you've ever wondered what a Master Grower job description looks like, how much does a Master Grower make, or just how to become a grow master, read on!





Photo credit: Green Rush Packaging
What is a Master Grower?
A Master Grower in the newly emerging legal cannabis industry is one of the most respected individuals around. They're people who have dedicated a large amount of their time in pursuit of growing the best weed around.
There are no specific qualifications that are needed to become a Master Grower. In fact, many do not have any formal education whatsoever. That said, if you didn't spend the last 10 or more years dodging the law to grow the best bud around, some education in horticulture or botany will help you on your path to becoming a Master Grower. Many of those who do not boast lengthy experience in the industry will have a Master's Degree or higher in a field relevant to plant cultivation.
A Master Grower will work with a cannabis dispensary to produce the buds they sell for medicinal or recreational use. Obviously, they need extensive experience growing cannabis on a large scale and get Master Grower Salary. 
However, they will also commonly take on more managerial roles too. This will likely see them in charge of hiring and firing underlings, sourcing equipment (like lighting and nutrient products (such as the FloraNova line from General Hydroponics), and ensuring that the growing environment always represents the optimum for cannabis cultivation. If the dispensary is also involved in cannabis breeding, the Master Grower will take a prominent role here too.


| | |
| --- | --- |
|   | This FloraNova duo, Grow and Bloom, provide your precious sprouts with the nutrients they need to grow up into the robust, beautiful cannabis plant they were meant to be! |
Why Would I Want to be a Master Grower?
There are all kinds of reasons to become a Master Grower. They receive respect in a booming industry, they make good money, and are probably following a lifelong passion. Here are some other top reasons for wanting to become a Master Grower:
High demand skills in a rapidly growing industry.
Good money for following what's probably your passion. A Master Grower salary can be between $60,000 to $100,000 per year.
Probably enjoy healthy discounts on cannabis from the dispensary you work for.
One of the most respected roles in the entire cannabis industry.
Experiment with different strains and learn more about the cannabis plant. You could make the next must-smoke strain -- like Girl Scout Cookies. 
 

Start warming up your green thumb now with one of the most famous strains around, Girls Scout Cookies. A sativa-indica hybrid, this potent strain is suitable for either an indoor our outdoor grow.

Pick up some feminized seeds today!
What does it take to be a Master Grower?
Master Growers are amongst the most passionate and knowledgeable professionals in the cannabis industry. They must possess a wide range of skills, including:
The skills to grow cannabis on a large scale – not just a few plants indoors.
In-depth knowledge of different growing techniques – hydroponic, soil, indoor, outdoor, etc.
Thorough understanding of the cannabis life cycle and how the plants' needs and wants change according to the stage they're up to.
Passion for cannabis cultivation and cannabis culture.
Experience creating clones on a massive scale.
Extensive knowledge of different nutrient products. Knowing why plants prefer products like RapidStart during vegetative growth and Floralicious Plus Enhancer during flowering is crucial. 
Knowledge of breeding and strain creation is a serious bonus. 
 

To help your precious plant get off to the right start, you need to ensure it can pull the proper nutrients out of the soil. In its vegetative (early) stages, RapidStart will help the plant's roots develop in a healthy manner, which means great success down the road!
| | |
| --- | --- |
| | Packed with seaweed, vitamin B1, and other tertiary nutrients, this Floralicious Plus Enhancer will help your plant show off as it goes through the flowering stage. It's a must have for an aromatic, healthy and delicious final product. |
How to Become a Master Grower
If you've honed your craft for cultivation on the black market for cannabis, growing illegally whilst looking to the skies for police helicopters, you're probably in with a good shot of becoming a Master Grower. This is often all it takes to get in with a dispensary. It shows serious dedication to the industry that you'd risk going to jail in the pursuit of your passions. Such individuals make for easy picks to become Master Growers.
However, if you don't boast a lot of experience growing on an industrial scale, don't give up hope. There are other ways to become a Master Grower.
Anyone who has been involved in industrial-scale cultivation of any plants would be a strong candidate for the role of Master Grower. Those who have worked in more managerial capacities on vineyards or in fruit production, for example, would surely interest those doing the hiring at a dispensary.
Another route to the position of Master Grower is to get as qualified as possible in horticulture and botany. A Master's Degree or higher in the subject would be a great asset to a young Master Grower wannabe. Such a qualification, coupled with hands-on experience cultivating cannabis on a smaller scale, would stand you in good stead.
Finally, you can take the longer route to the position of Master Grower. This will involve working your way up the ranks in the industry. We've given some details of each of the positions you might have to fill before progressing up the ladder. Depending on your own experience and what you can offer to the company, you might not actually need experience in each of the following roles:
Trimmer – The lowest rank in the industry. If you can use a pair of scissors or secateurs and don't mind the smell of weed, you can be a trimmer! The position has become a popular summer job for college students in areas with legal cannabis.
Grow room assistant – A step up from a trimmer is an assistant in the grow room. It won't be glamorous and will probably involve a lot of cleaning up after the Master Grower and other higher up staff. Extra points if you can make an awesome cup of coffee for breaktime!
Grower – In larger grow rooms, there might be a tier of staff that are lower than the Master Grower but above the assistants. Their pay and responsibilities will reflect this status.
Master Grower apprentice – Some Master Growers will take on an apprentice to teach them directly. Having served a Master Grower apprenticeship, the likelihood of becoming a Master Grower in the future is much greater.
Okay, no, we're not promoting trichomes... not directly anyway. But we are promoting a tool that will help you see your little baby trichomes developing as you grow!

With a wireless microscope like the one we're linking to below, the awe-inspiring world of trichomes is that much closer to you!

 
Hanf Magazin coming in hot with this beautiful shot.
Is There a Master Grower Qualification/Master Grower Certification Online I Can Take?
There are indeed Master Grower courses out there. These are often completed online. One example is the Master Grower Certification by Green CulturED. The course costs almost $600 and takes a total of 40 hours to complete. It's a 100% online Master Grower Course too, so you can do it from your own home.
That said, there is no formal, regulated body for education in the emerging legal cannabis industry. There is no official qualification that every dispensary respects. Whilst a certification like that by Green CulturED might make the difference between two otherwise identical candidates, 40 hours of online classroom time is never going to substitute for 10 years hard work in illegal grow rooms, years' worth of Master's Degree study, or working your way up through the ranks at a dispensary. 
There may indeed be a Master Grower Certification Online qualification that's respected around the cannabis industry one day in the future. However, for now, Master Growers tend to get further on passion and experience than they do classroom learning.



Photo Credit: Deanz Greenz
How to Become a Master Grower
If, having read this article, you're serious about becoming a growing master, you need to start applying for some roles if you already have the necessary experience or to get some education or more hands-on work in the industry if you don't. 
If you feel you'd already be an asset to a dispensary, start looking for job postings. Search online for "Master Grower jobs Canada", "Master Grower jobs Colorado", or wherever else you'd be willing to move to. You can look at local dispensary's websites. They might offer career pages. There are dedicated websites for cannabis industry jobs these days, too. 
Alternatively, you could show your interest in a dispensary without them advertising for a position. You might find that the business is not looking for a Master Grower at present but is interested in expansion in the future. 
If you look like an asset to the business, they might take you on as an apprentice to their current Master Grower, before eventually entrusting you with your own area of the grow room, or maybe even a different location altogether.  


Photo Credit: Cannabis Now
Becoming a Master Grower isn't easy and there is a lot of competition. However, given the rapid expansion of the legal cannabis industry, there are new positions opening up all the time. Like any coveted position in an emerging industry, your persistence will pay off. 
Keep learning and keep approaching companies. Be willing to work hard and accept a position lower than Master Grower if needs be. You'll find elevating through the ranks much easier with some industry contacts and a foot in the door!
.

Written by Megan Medeiros (BA)
Megan Medeiros has a bachelor's degree in English and is currently working on a master's in English at James Madison University. She's the owner and operator of Medeiros Writing, and has been working as a cannabis writer for the past three years, mostly following the legal climate of marijuana, especially in areas like California, Colorado, Oregon, Canada, and other legal areas.
This post contains references to products from one or more of our advertisers. We may receive compensation when you click on links to those products. For an explanation of our Advertising Policy, visit this page. All photos were sourced from Pinterest.com | updated 2021
Stay home & get your daily
needs from our shop
Start You'r Daily Shopping with Nest Mart
Best prices & offers
Orders $50 or more
Free delivery
24/7 amazing services
Great daily deal
When you sign up
Wide assortment
Mega Discounts
Easy returns
Within 30 days