JustCBD Gummies Review - Wow you need to try these!

CBD is all the rage now; it's a highly effective natural alternative for treating conditions like chronic pain, insomnia, anxiety, epilepsy, MS, and many, many more. Because of its seemingly ever-increasing popularity, new and innovative products infused with
 Just CBD Gummies 
emerge on the market at a rapid pace. You'll find just CBD gummy bears and gummy ribbons, pet treats, CBD oils and vape juices, topical pain cream, and many other options to choose from.
One of our favourite CBD-infused products is
CBD gummies
and we've reviewed one of the best brands of
 Just CBD gummies
available for you today! 
What are CBD gummies?
CBD oil gummies are just what they sound like, tasty CBD edibles in the shape of gummy bears infused with CBD. The dosage may vary based on the company that makes them and what they have available. Make sure you pay attention to dosage when you buy so you get the side effects you're after. These tasty treats Just CBD gummies  are highly effective CBD gummies for pain and CBD gummies for anxiety.
Sour gummy bears come in a rainbow of colours! Photo: @justcbd
CBD Gummies Review: the JustCBD Gummy Bear
Today, we'll be reviewing two of the delicious
Just CBD gummies
: sour bears and watermelon rings, both with 250mg of CBD per jar. These gummies are tasty and effective and we can't wait to tell you all about them!
JustCBD - Gummies Information
Before we launch into the
Just CBD gummies
review, we want to give you a little background information on the product and company. JustCBD is one of the most transparent companies offering CBD gummies for sale. Each and every one of their products is lab-tested. Not only that, but all of those
lab reports
are also readily available on their website, giving you, the consumer, full access to the test results and empowering you with the knowledge of what to expect! 
Their gummies come in a variety of shapes, flavours, quantities, and dosages so you have a lot of options to ensure you get exactly what you need. From apple rings to the classic CBD gummy bear, Just CBD's product range is impressive. As the test results will show, their products are all made with the finest ingredients and the highest quality CBD.  These gummies are both the best CBD gummies for anxiety and the best CBD gummies for pain.
JustCBD Gummies - Our Review!
While the ones we sampled are 250mg, they offer options with 250mg, 500mg, 750mg, 1000mg, and 3000mg. We find that the preferred dosage is typically CBD gummies 1000mg. The right CBD gummies dosage is based on a variety of factors and, really, is up to what feels good to you. We recommend starting lower and working your way up. We tried three of the gummy bears and one watermelon ring in a sitting. We noticed the CBD gummies effects after about twenty minutes.
Taste
The taste for both gummies was excellent and very fruity! We did notice a cannabis aftertaste in the gummy bears, but not in the watermelon rings. We didn't find either to be overly sour, but both had a very pungent, fruity taste to them. We loved the watermelon so much, we had to stop ourselves from eating too many!


Get your hands on the Just CBD watermelon gummies now!

Texture
The texture of these gummies is really nice. Both flavours were chewy without being too chewy (good news for those with TMJ!), meaning you could simply enjoy the flavour without being distracted by a weird texture. The bears were a bit tougher than the rings, most likely because of their denser shape.


Sit back and enjoy your gummies - that actually taste and feel like gummies! Photo: @Family Focus Blog

Effects
As we said above, we noticed the effects start to kick in about twenty to thirty minutes after consuming three bears and one ring. You'll notice a sense of calm come over you and a relaxation seep into your muscles. We also found these gummies to be highly effective in treating insomnia as well as anxiety and pain. If you need a good night's sleep, chew about three or four of these before bed and you'll sleep like a baby. CBD is a great natural alternative to harsh medications. We also prefer it to a topical pain cream, though there are some great CBD topicals out there, too.
Details
These gummies are delicious, easily available, and come in a wide variety of flavours, shapes, and dosages. This way you can get the right mix for you. They're made of the finest ingredients and each and every product is lab-tested with the lab reports readily available on their website.
Get your hands on the gummie bears - we tried the sour bear and loved them!

How Many CBD Gummies Should You Take?
Most companies recommend starting with about three CBD gummies of a lower dosage and giving it thirty minutes or so to kick in. Many factors go into determining the right dosage for you. They can include your size, weight, metabolic rate, if you've just eaten a large meal, if you haven't eaten all day, if you're going to be very active - the list goes on and on.  
We recommend starting small and working your way up. The best part about the gummies from Just
CBD
is that they come in a wide variety of dosage options. That way, if you need to go up or down by just a little, you have the option to without much difficulty! Other than that, you can always reach out to their customer service and/or read customer reviews to get further advice.
Storing Your CBD Gummies
We recommend that you store your gummies in a small plastic bag or something else you can take the air out of. The less exposure to the air your gummies have, the longer they'll last.
 
If you put your gummies into baggies, being careful to roll all the air out and store them in a dark, cool place like a pantry or a medicine cabinet, they'll last about six months. If you live in a hot climate or are just experiencing hot temperatures, consider storing the baggies of gummies in the fridge or the freezer; they'll last for six months in the fridge and a year in the freezer.
Keep your gummy buddies fresh to enjoy longer! Photo: @justcbd
Other Great CBD Gummies to Try (click to read more!)
If you enter a search query for "CBD gummies near me" or "CBD gummies Amazon," you might not find gummies from Just CBD available or at least not available at the right price, so it's a good idea to have a backup option! We scoured various CBD gummies reviews to find a list of other reputable brands making delicious gummies that you can check out if you can't access JustCBD!
Other Great CBD Products
With CBD enjoying the popularity it is, many new and innovative products infused with CBD are making their way to the scene. From simple CBD tinctures and CBD infused waters to CBD concentrate like marijuana dabs and, of course, the JustCBD signature hemp doobie - and everything in between - you're sure to find which CBD products are right for you. Just make sure you seek out lab results and reviews whenever possible so you know what you're consuming. This is even more important since the food and drug administration (or whatever regulatory body you're in the jurisdiction of) has yet to truly regulate CBD products.
Which CBD product is your favourite? Photo: @justcbd
Here are just a few of the great products available that you can try! (click to read more!)
Conclusion
CBD gummies are an excellent, fun, and tasty way to get your daily dosage of CBD in! They typically have a bit of that all-too-familiar weed taste to them, but we didn't find that in the JustCBD Watermelon Rings. The only thing we will warn you about is to watch how many eat! They taste so good that before you know it, you'll be in way too deep.
Final Thoughts on JustCBD
JustCBD is an amazing company that is really transparent about their products and their practices, which we love! They're affordable, reliable, and always provide a high-quality product. 
A few final thoughts on justCBD... Photo: @justcbd
The two gummies we tried (the watermelon rings and the sour bears) were delicious, pungently fruity, and a decent dosage. They both had a nice texture to them, but the sour bears were a little denser and thus took more chewing than the watermelon rings.
CBD Gummies Type: JustCBD Sour Bears and JustCBD Watermelon Rings 
CBD Dosage: 250mg  
Amount Taken: 3 Sour Bears and 1 Watermelon Ring
How Long to Take Effect: About 20 min  
Duration of Effect: About 5-6 hours; longer when more was taken
 
You can't go wrong with these gummies; they're highly effective and incredibly delicious! See for yourself by grabbing a jar of them today!
Still have questions before solidifying your purchase? Leave them in the comments below!
.

Written by Megan Medeiros (BA)
Megan Medeiros has a bachelor's degree in English and is currently working on a master's in English at James Madison University. She's the owner and operator of Medeiros Writing, and has been working as a cannabis writer for the past three years, mostly following the legal climate of marijuana, especially in areas like California, Colorado, Oregon, Canada, and other legal areas.
This post contains references to products from one or more of our advertisers. We may receive compensation when you click on links to those products. For an explanation of our Advertising Policy, visit this page. All photos were sourced from Pinterest.com | updated 2021
Reviews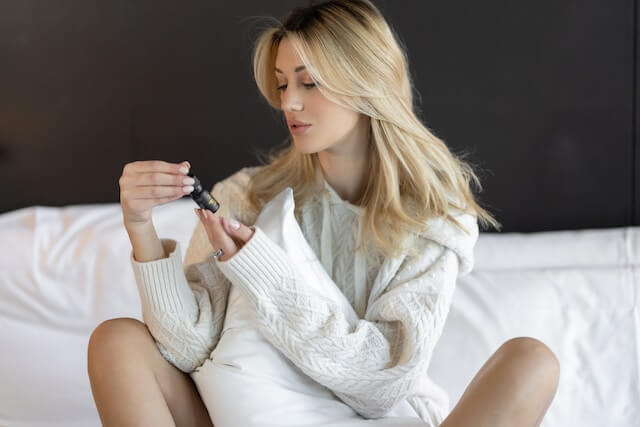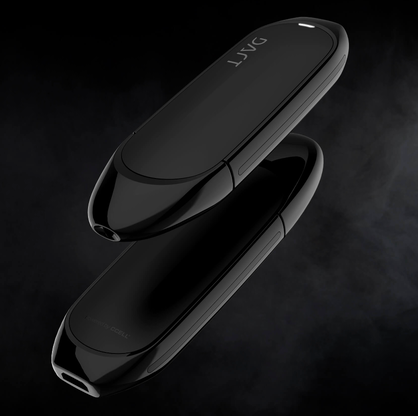 Stay home & get your daily
needs from our shop
Start You'r Daily Shopping with Nest Mart
Best prices & offers
Orders $50 or more
Free delivery
24/7 amazing services
Great daily deal
When you sign up
Wide assortment
Mega Discounts
Easy returns
Within 30 days