The Best 510 Vape Pen Batteries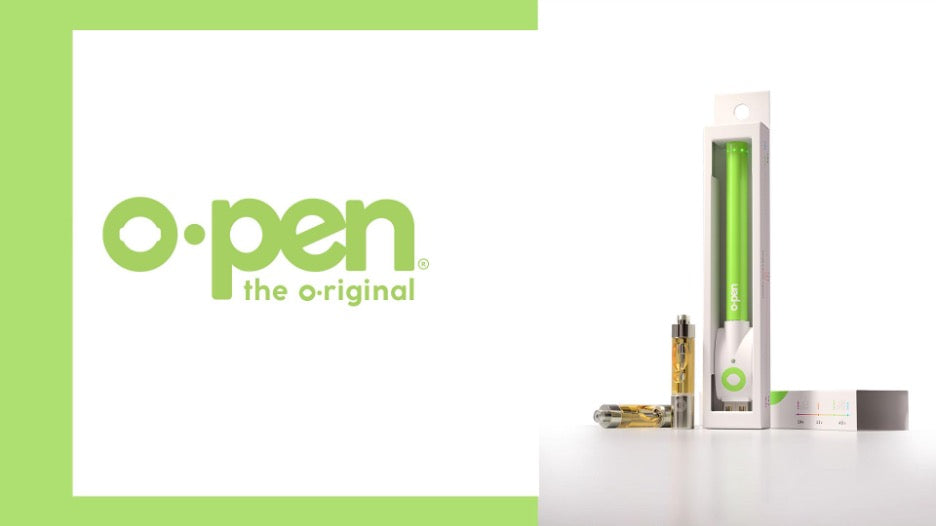 The O.pen brand has been offering its customers an incredible selection of high-quality vape pens ever since the brand was established in 2012. They offer 510-thread vape pen batteries for sale in a discrete pen style form factor, available in a variety of colors. The brand saw the trend of vaping occurring within the e-cigarette space while the cannabis legalization movement was beginning and saw a gap in the market to create a high quality vaporizer product designed for use with THC cartridges.
Lifetime Warranty 
In 2012, products available in the cannabis space weren't always reliable and O.pen was committed to changing that narrative with high quality products that offered consumers confidence in what they were buying and with that was born their Friends for Life - Lifetime Warranty on all vape pen products.The O.pen vape batteries are designed for ease of use and optimal vapor hits with THC cartridges, all while maintaining every day, affordable price points as on their vape pens for sale. O.pen delivered on this promise with their first 510 battery and has continued to improve on their platform with each new vape pen they release.
O.pen Vape Batteries
O.pen vape pen batteries are specially designed to work with 510 THC and CBD oil cartridges. Their pens are available in a wide variety of color options and are all draw activated, meaning you just need to attach a cartridge and inhale to start your vape session. Their most popular vape pen, the 2.0 battery has variable voltage heat settings so users can customize their vape session depending on the oil they are using, their highest temperature is even powerful enough to be used as a dab pen. 
The first original vape pen designed by O.pen, this battery has been a game changer to the vape pen space ever since it was introduced in 2012. With a sleek design, the 510-thread vape battery is incredibly discreet and easy-to-use. Coming in at a length of about 5 inches, the O.riginal vape pen battery is small enough to fit comfortably in the palm of your hands or slip easily into a purse or pocket. The O.riginal vape pen battery is designed for ultimate simplicity and is programmed with a single voltage mode of 3.4V for those who want a more streamlined vaping experience. Designed for discreet use and potent puffs, the O.riginal O.pen is a great vaporizer battery for THC oil carts.
O.pen Vape Shop took the incredible features of the Original and updated them to create an even more innovative product. The 2.0 vape pen is a high-tech battery with 4 customized voltage modes to bring out the nuances in different oil types. The voltage modes range from 2.4V - 4.0V, encompassing the optimal temperatures for any oil. The pen comes in a range of color options for every unique style, each with the same portability and mobility of the Original O.pen. The 510-thread pen also uses the same 20-minute rapid charger for the fastest charging on the market, with an extremely long battery life. Though it's a high-tech innovation in the world of 510-thread vaporizers, the 2.0 is still an affordable option.
Those looking for a small vape pen will be happy with the development of the ISH. The O.pen brand took the advanced technology of the Original and put it into an even more compact size in the ISH edition. This pint-sized pen is only 3 inches in length, making it one of the smallest 510-thread vape pen batteries on the market. With this small size, the pen is even more discreet and portable. It's the perfect pen to bring anywhere, and fits into even the smallest bag or pocket. Though it offers a nano size, it loses none of the O.pen features. The pen still has a long battery life, fast charging, and is draw activated. It also offers 3.7 volts, which is the ideal voltage for most THC oil cartridges.
O.pen Vaporizer Accessories
Along with the superior vape pen batteries offered at O.pen, the brand also delivers a wide variety of accessories. From vape pen attachments like cartridges, wax atomizers, charms, and mouthpieces, to cases and charges, THC oil cartridge users can find everything they need at O.pen. O.pen Vape Shop's chargers use a unique technology that prevents overheating of the battery. This is one of the components that gives these batteries such an extreme battery life. In addition, the exciting charms, variable mouthpieces, and cases let users give their pens a look to match their style. To check out O.pen's selection of high-tech and affordable 510-thread vape pen batteries, customers can head to the online shop.
Stay home & get your daily
needs from our shop
Start You'r Daily Shopping with Nest Mart
Best prices & offers
Orders $50 or more
Free delivery
24/7 amazing services
Great daily deal
When you sign up
Wide assortment
Mega Discounts
Easy returns
Within 30 days