The Best Ways To Smoke Cannabis In 2021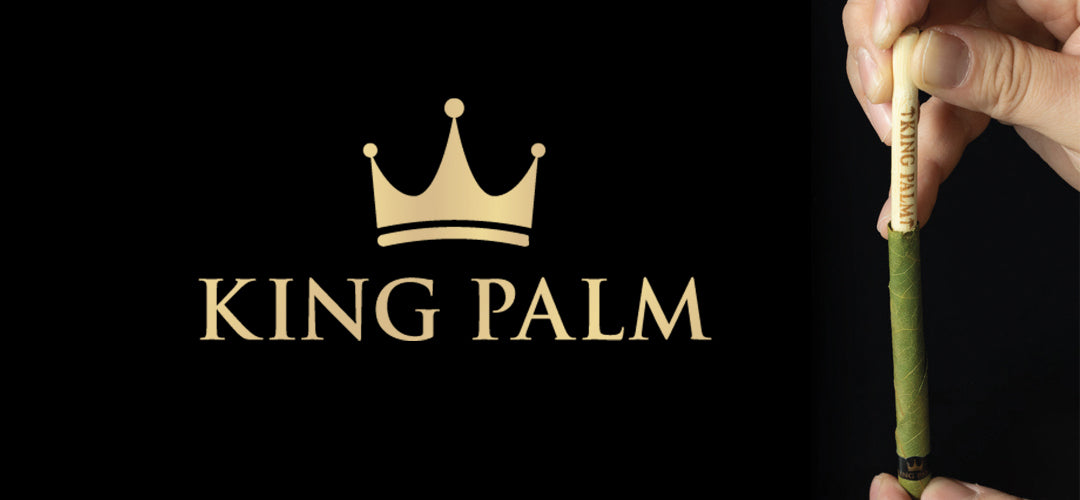 King Palm offers an alternative to rolling papers. For cannabis lovers who enjoy delicate hints of flavor with their premium flower, King Palm products reach this goal. In the past, the only way to enjoy a flavored smoke was with artificial papers. Now, King Palm provides an all-natural and delicious way to add taste to top-tier herb.
Established in 2016, the brand has been refining its products to present clients with the most innovative options. Among other accessories, King Palm's hand-rolled leaf wraps and flavored filter tips are the best natural options for smokers anywhere.
The creators of King Palm were inspired by traditional methods of smoking, prominent in ancient civilizations in Central America. According to King Palm's research, leaves were used in Mayan civilizations and 15th century Cuba to smoke handmade leaf-wrapped cigars.
The company's founders took inspiration from these methods with respect for the value of the all-natural palm leaves. With that, their natural pre-rolled cones were developed.
King Palm focuses on all-natural ingredients for all of its smoking products.
Every roll, filter, and leaf offered by King Palm is made with only the best, safest, most natural options. The result is a huge inventory of delicious products like natural pre-rolled cones and joint filters. There are a few reasons why King Palm has the best natural pre rolled cones. The wraps are made from the Cordia tree, a palm tree in the borage family. King Palm uses environmentally-friendly growing, focusing on Cordia trees in Southeast Asia.
These leaves are optimal for blunts and pre-rolls because of their slow and smooth burn, not found in other leaves. Cordia leaves also have a beautiful radiance. Their color is a vibrant green, a unique aesthetic for pre-rolled cones.
Each Cordia leaf wrap from King Palm is hand-rolled for the perfect cone every time. The expertly rolled wraps come ready for use with an organic corn husk filter preinstalled in the body.
Even the best rolling papers can be a difficult task for someone inexperienced. The natural pre-rolled cones are easy to pack. Many of King Palm's options even come with a bamboo packing stick for the easiest use. Smokers simply grind up their favorite flower or dry herb, then gently pack it into a pre-rolled cone. 
Built for sturdiness, the wraps last for a full smoke sesh without going limp or losing their shape. This is because of the power of the Cordia leaf, along with the durable nature of the installed filter tips. Smokers can enjoy their flower and wrap to the very last inhale.
Additionally, King Palm offers wraps in a huge range of sizes and flavors.
Customers can choose between 7 different sizes, from a 0.5 gram Mini, all the way to a 7g XXXL. Smokers who prefer a lighter toke will love the Mini, Rollie, and Slim sizes. For those that prefer a heftier option, the King-size, XL, XXL, and XXXL blunts will take care of them.
Along with the delicious, expertly crafted natural pre-rolled cones come the preinstalled filter tip. Not only are these included in every leaf wrap, but they are also offered as an individual purchase. King Palm's flavored filter tips are the height of tasty blunts and joints. Clients can either choose their leaf wraps to include a flavored filter tip or buy them separately to roll their own goodies.
Just like the pre-rolled cones, King Palm's best joint filter tips are made with only high-quality ingredients.
They start off with an organically grown corn husk. These corn husks are hand-rolled into perfectly cylindrical filters that come preinstalled or can be easily added to any joint. They're extremely durable because of the tight roll and tough exterior. Joints and blunts are never soggy when filtered with a King Palm tip.
Then, there's the delicious flavor component. King Palm's blunt filters can be purchased plain for a classic joint or blunt, or with mouthwatering flavors. When purchased independently, the flavored filter tips come with tastes like Berry Terps, Banana Cream, and Magic Mint. And, the flavors offered in the natural pre-rolled cones are even more extensive. Everything from fruity Cherry Charm to sweet Honey Pot, to limited edition Irish Cream and more!
King Palm's flavored blunt filters have options for every stoner's favorite taste.
No matter the flavor, all the filter tips are made with natural ingredients, as is King Palm's promise. To add the luscious and smooth flavors, King Palm uses food-grade essential oils, so they're safe and delicious to smoke. The hand-rolled filters are also infused with terpenes for the optimum taste and aroma. Terpenes are a fragrant compound naturally found in cannabis, so it's the perfect addition to the mix.
Most cheap flavored rolling papers just cover up the taste of cannabis. Instead of masking the beautiful flavor of dry herb, King Palm's tips enhance it for a better smoke. They even cool down the hit for a smoother, easier inhale.
King Palm's products are the best joint filters on the market for one more innovative reason.
The flavored filter tips are pressure activated, so smokers can choose when to infuse their joint with the flavor. They're super easy to use. A smoker simply squeezes down on the filter with their fingers or mouth to hear a "pop." That signals the burst of the terpene bubble. With the pop, the gorgeous flavor starts gently swirling through the wrap for a delectable inhale.
King Palm offers a way to customize the smoking experience. With flavored rolling papers, it's either all or nothing. Cannabis lovers now have the option to infuse flavor into their smoke midway through a joint, or even just for the last hit! The brand cares about the enjoyment of its customers, which is why it focuses on all-natural ingredients and handcraftsmanship.
Flush with incredible features not found anywhere else in the cannabis market, these filters and hand-rolled leaf wraps are unbeatable.
King Palm has the best joint filters and natural pre-rolled cones, handmade with organic ingredients.
Stay home & get your daily
needs from our shop
Start You'r Daily Shopping with Nest Mart
Best prices & offers
Orders $50 or more
Free delivery
24/7 amazing services
Great daily deal
When you sign up
Wide assortment
Mega Discounts
Easy returns
Within 30 days