Trinkets For Tokers — Fire Weed Accessories Every Smoker Should Consider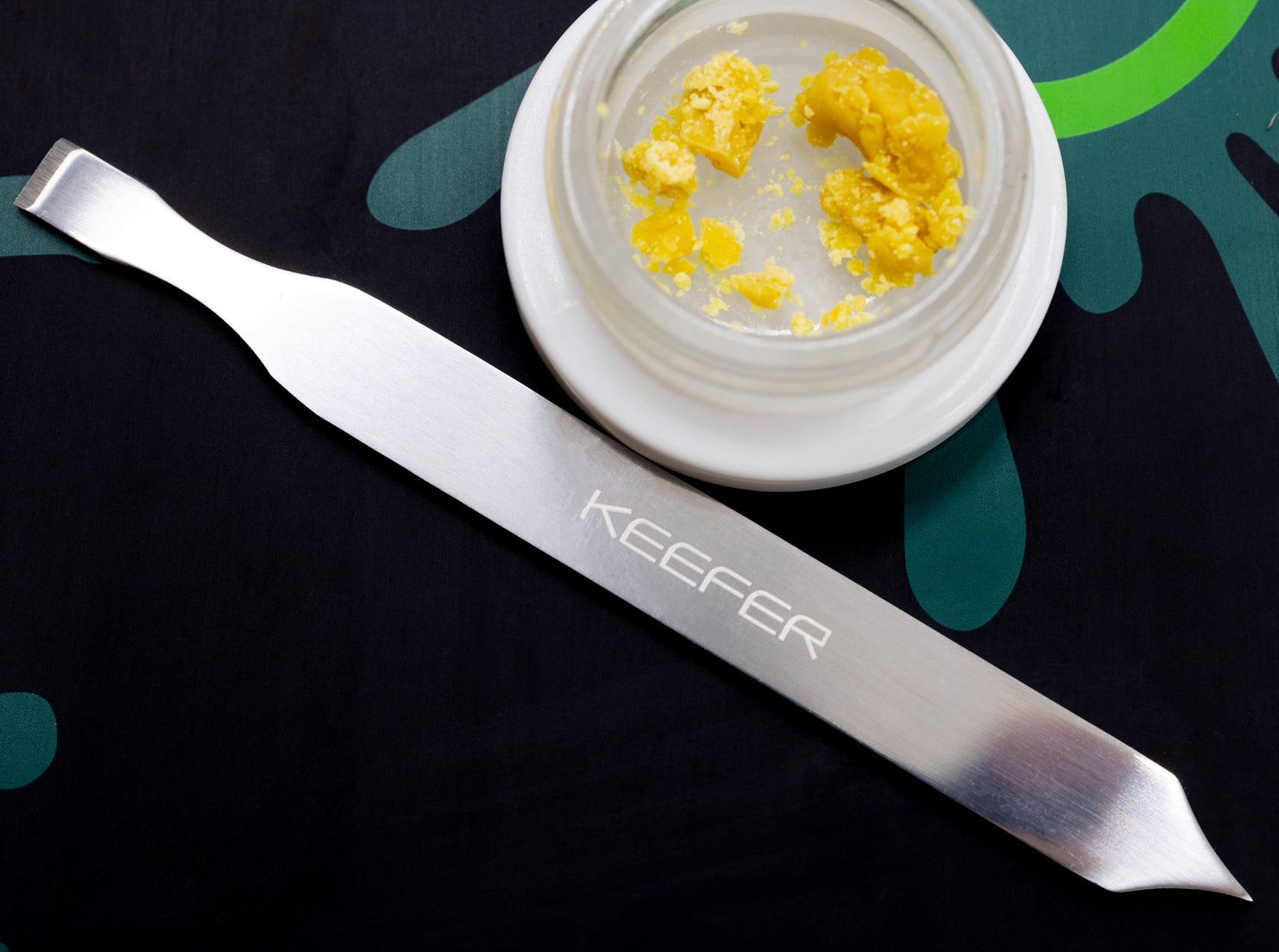 Smoking hash should never feel like a hassle. Even if you're only taking a quick hit, you need to be in the right frame of mind to get the most out of marijuana. 
Luckily, now that weed is more widely accepted, it's getting easier for smokers to find innovative items that help make each toke extra special. Thanks to the recent creativity in the cannabis accessories market, it's likely cannabis fans will find plenty of products they never knew they needed! After trying a few of these items, tokers may never return to the "primitive" ways of smoking pot. 
While these accessories may not be "essential," they sure make the smoking experience more enjoyable. 
Six Flaming Hot Accessories For Weed Smokers 
Keefer Luxury Dabber Tool
This first accessory is a must-have for pot fans who love dabbing concentrates. 
Made with high-quality stainless steel, the Keefer Luxury Dabber Tool has a flat-edged scooper that could easily carry any concentrate consistency. In particular, this dabbing tool is ideal for looser concentrates like terp sauce, budder, and rosin. However, thanks to the sharp point on this dabber's other end, it could also easily chip away pieces of shatter.
Anyone who does a lot of dabbing needs a reliable dabber tool to safely transport their concentrates. As long as you keep this Keefler Luxury Dabber Tool in good condition, there's a great chance it will reward users with a lifetime of enjoyable sessions. 
Keefer Kief Scraper Plus Dry Herb Scoop
Don't you hate getting your fingers sticky while trying to roll a joint? Thankfully, there is a simpler (and more hygienic!) way to roll your ground-up herb—invest in a Keefer Kief Scraper & Scoop.
As the name highlights, this stainless steel scraper primarily helps tokers collect precious kief from their grinder. However, this small scraper's flat and pointed ends could also help pack, tamp, or poke your favorite joints, bongs, and pipes. 
At just 2.5'' in length and ½'' in width, the Keefer Kief Scraper & Scooper is an excellent choice for tokers who are always on the go. You could easily sneak this tool into the provided bag or your backpack. Once you get a free moment to enjoy some MJ, your trusty Kief Scraper will help you load dry herb without getting your fingernails all gunked up. 
Even master joint rollers will wonder how they've gotten by without this innovative product. 
Higher Standards Glass Filter Tips
Forget burning your fingertips or breathing in dirty cannabis debris. With one of Higher Standards' borosilicate glass filters, you'll enjoy the cleanest and longest-lasting smoke session every time you use a joint. 
These multi-colored glass tips work as mini filtration devices and protective holders. So, even when you're clinging to a tiny roach, you'll still enjoy a flavorful hit without getting burn marks. Higher Standards also claims its glass tips help remove excess debris to help you fully appreciate your strain's terpenes. 
If you want the most flavor from every joint, then investing in a set of Higher Standards Glass Filter Tips will be a worthwhile investment. 
PenSimple Portable Grinder and Dispenser Pen
PenSimple's Portable Grinder & Dispenser looks just like a nondescript writing utensil. However, once you get one of these units in your hand, you'll see it's an ingenious way to grind and dispense your favorite strains.
Once you pour some herb into the PenSimple Pen's loading chamber, you could grind it to your liking and dispense through the tip. Whether you're loading bongs, blunts, or joints, the PenSimple Portable Grinder makes it so easy to "grind on the go." 
Each PenSimple Grinder measures seven inches and has six detachable pieces. Users claim you could fit about three grams of cannabis inside one of these pens, and one charge on the pen's battery lasts for an impressive 100 sessions. 
Since this device looks similar to a marker, you could carry it out in the open without anyone knowing what you're up to. Plus, this pen's aircraft-grade aluminum design means it can handle quite a few bumps, so there's no need to fear taking this pen on long journeys. 
Ardent Nova Portable Decarboxylator
Fans of DIY edibles should know about decarboxylation. Basically, this process involves exposing weed to a low amount of heat for roughly 45 minutes. The purpose is to transform acidic cannabinoids like THC-A into a more bioavailable structure like THC. 
While you could decarb weed in an oven, that can cost you a lot of energy in the long run. Plus, as weed decarbs, it can give off a very, well, "weed-like" scent. People who want to keep their "baking" projects on the down-low may want a more discreet way to decarb weed. 
Enter the Ardent Nova Portable Decarboxylator. 
Using both internal sensors and a thermal heating core, this neat device can decarb up to one ounce of cannabis per session. There's no need to fiddle with oven controls or wait for it to pre-heat. All you have to do is load this unit's inner chamber, close it, and turn the power on. After about 45 minutes, your herb should be fully activated. 
All of Arden Nova's Portable Decarboxylator machines come with an infusion sleeve to retain heat and keep suspicious odors from seeping into your kitchen. The company also guarantees its parts are BPA-free, so there's no need to fear toxin exposure. 
This nifty "slow cooker" has to be one of the best weed devices for folks who love baking canna cookies! 
Cannabolish Wintergreen Smoke Odor Eliminator Spray
Not everyone digs dank terpenes. While cannabis fans can't get enough of these compounds, people who aren't into weed may look down on this scent. Depending on where you are, smelling like a joint could land you in hot water.
If you've got to go out in public and you smell like pot, you probably need a spritz of Cannabolish's Smoke Odor Eliminator. This wintergreen-scented spray is designed to eliminate weed-related odors without harsh unnatural ingredients. In fact, all of Cannabolish's sprays only contain water and all-natural, plant-based essential oils. 
Since Cannabolish focuses on "abolishing cannabis odors," it's a no-brainer for flower fans who can't shake the scent of weed. Plus, if you like Cannabolish's Wintergreen Spray, don't forget this company puts out other odor-eliminating products like candles and gels. Loading up on some of Cannabolish's items is a great way to remove evidence of your cannabis habit. 
Reviews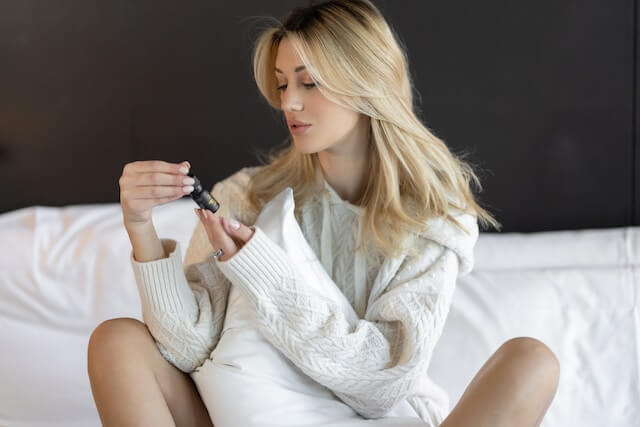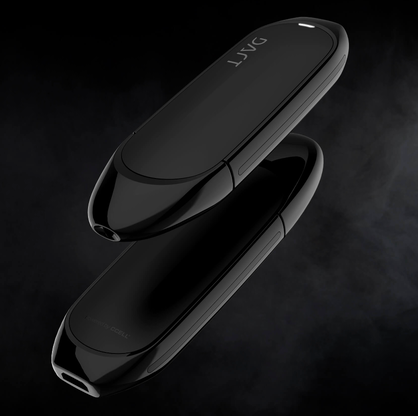 Stay home & get your daily
needs from our shop
Start You'r Daily Shopping with Nest Mart
Best prices & offers
Orders $50 or more
Free delivery
24/7 amazing services
Great daily deal
When you sign up
Wide assortment
Mega Discounts
Easy returns
Within 30 days