Hemp Shower Curtain And Liners Guide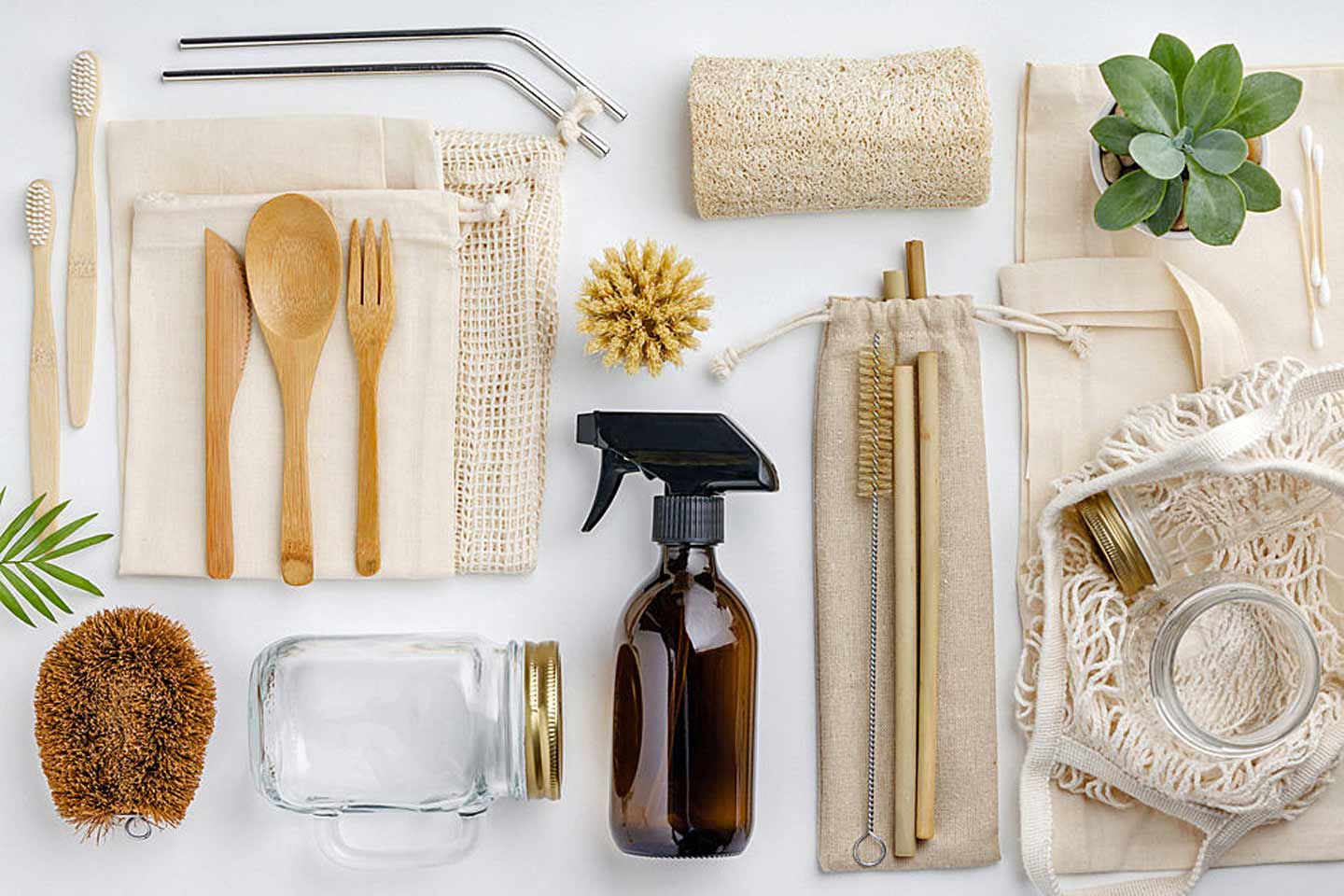 We're all trying to go green these days. Electric cars, solar installations, recycling efforts, ride-sharing - these are just a few of the incredible ways we've come together as a people to do better for our planet. One of the best things we can do is to reduce our consumption of single-use plastics and start using alternative, natural products. 
The Problem with Plastics
We've long since known that plastics are harmful for the environment. They're often sourced unethically and with unsustainable methods, and their long-term impact on the environment has been the subject of innumerable studies, all of which conclude that plastics are harmful to the environment in a multitude of ways. They can take hundreds of years to decompose, impacting the environment via their physical presence as well as by the slow release of the toxins contained within them into water sources and soil. 
One source of many disposable plastics is one that's literally right under our noses. The average bathroom is packed with no less than 10 different disposable plastics, from shampoo bottles to scrub brushes to shower curtains. Unless these are made from special environmentally friendly plastic (and they usually aren't), they can produce a great deal of unnecessary waste as they're used up and discarded.
Are shower curtain liners toxic?
As with any other household plastic, shower curtain liners (as well as any non eco friendly shower curtain) can be made with plastics containing toxins. This isn't to say that you'll be in harm's way when you shower - the toxins aren't released that rapidly. It does, however, mean that your shower curtain will stay around for years after you discard it, slowly decaying and releasing toxins into the environment.
What is PEVA in shower curtains?
Polyethylene vinyl acetate (PEVA) is an alternative to PVC showing up in many plastics like shower curtains and shower curtain liners. PEVA is generally less toxic than PVC, which is always a good thing of course. However, it's decidedly toxic to some degree. We've made the switch to a "healthy" shower curtain, a natural shower curtain - a hemp shower curtain!
Hemp Shower Curtains: The Green Alternative
Hemp is being used to make practically everything these days. This incredible plant is useful for much more than a good time. In fact, its fibers can be used to make some incredibly durable, reusable, washable, and environmentally friendly shower curtains. More than just a PVC free shower curtain, these organic shower curtains are good for the planet from start to finish.
How do you clean a hemp shower curtain?
Just like with organic cotton shower curtains, hemp shower curtains can be washed in your washing machine. Once they're done washing, simply hang your hemp shower curtain back up and let it air dry naturally. It's generally recommended you clean your hemp shower curtain twice monthly. 
What is the standard size shower curtain?
The typical shower curtain is 70"x72". Before you order your shower curtains, eco friendly or otherwise, make sure to measure your shower or your current shower curtains.
 

Durable
Dries quickly
Easy to wash

Bean Products offers these shower curtains in a few different fabric options, but the hemp shower curtains are the best of the bunch. Made with wide seamless fabric, hemp shower curtain lets light through naturally to help it dry more quickly and stay clean longer. Don't let the pricetag scare you away - this hemp shower curtain is made to be reused time and time again, so you won't have to keep spending on new plastic shower curtains.
 

Real bamboo shower curtain
Ultra-durable
Completely organic

There's more than just hemp at work in this shower curtain. Natural bamboo joins hemp fiber to make a super durable, super high-quality organic shower curtain. Although hemp canvas is great, this bamboo fabric shower curtain combines the best of both of these fabrics. 
 

Made with shrinkage in mind
High-quality hemp fabric
Stylish

We love the colors available for this hemp shower curtain. Liner not required, as it is woven tightly enough to prevent water leakage and is easy to wash. This hemp shower curtain comes with extra-large hook holes to allow for shrinkage as you let it air dry. 
 

Hotel-style cotton shower curtain
Washable
Durable

If you're not ready to take the plunge for a hemp shower curtain yet but still want to start making the switch to a greener bathroom, try this nontoxic shower curtain. Liner won't be necessary, but you can always include one for the sake of easier cleaning. This high-quality natural fabric shower curtain will give you the feeling of a nice hotel in the comfort of your own bathroom.
 

Better than other plastics
Keeps fabric dry
Recyclable

If you can't live without it, you can at least go greener with this recyclable shower curtain liner. Made with PEVA instead of PVC, we still can't truly call this shower curtain liner "non toxic," but it is significantly better for the environment than typical PVC shower curtains. If you really don't want your natural fabric shower curtain to get wet, this is the greenest alternative available. 
Related Products
There are so many great ways to make your bathroom more environmentally friendly. These are some of our favorite modern alternatives to typical plastic products. 


Made from all-natural hemp fiber, this sponge is a great way to decrease your carbon footprint. It's made free of pesticides and other harmful chemicals. Not only does it feel great to use and exfoliate with, but it's conveniently machine washable and can be used time and time again without having to be replaced.
Why not make your bath time even greener with a natural hemp fabric towel? Although this product isn't 100% hemp, the other fabric in it is organic cotton, which means it's a completely environmentally friendly way to dry off. Your complete hemp shower experience is one step closer to this all-natural product. 
Ok, so there's more to be done in the bathroom than just cleaning up. And afterward, you've gotta clean up from that, too, right? Right. That's where this all-natural toilet paper comes in handy. It's completely tree-free and safe for septic systems, so you can wipe knowing you're doing your part for the environment.
We've got the hemp shower curtain, a hemp towel, and a hemp sponge. It only makes sense to finish out the set with an organic bath rug. Although not made of hemp, this natural rug is made from organic cotton, so you can keep your floor dry without leaving behind a bigger carbon footprint.
The green bathroom is almost complete. You've just got to wrap it up with this eye-catching set of bamboo accessories. Its compact design means this set will go great in even the smallest of bathrooms. It's made of all-natural bamboo, so you know it's environmentally friendly from creation to disposal (if you ever dispose of something this nice).
Conclusion
Once you hang up your hemp shower curtain and break it in, you'll agree that it's a fantastic alternative to traditional plastics. While washing a hemp shower curtain may be a new routine for you, the extra effort is more than worth it to help reduce waste. You can always couple it with a liner, but we don't think you'll want to once you have these natural hemp canvas products in hand and see just how durable they are. 
If you're serious about your green life, check out these topics:
What is the best hemp shower curtain made in USA?
What are natural hemp fabric shoes?
Where can I buy a natural hemp canvas?
.

Written by Megan Medeiros (BA)
Megan Medeiros has a bachelor's degree in English and is currently working on a master's in English at James Madison University. She's the owner and operator of Medeiros Writing, and has been working as a cannabis writer for the past three years, mostly following the legal climate of marijuana, especially in areas like California, Colorado, Oregon, Canada, and other legal areas.
This post contains references to products from one or more of our advertisers. We may receive compensation when you click on links to those products. For an explanation of our Advertising Policy, visit this page. All photos were sourced from Pinterest.com | updated 2021
Reviews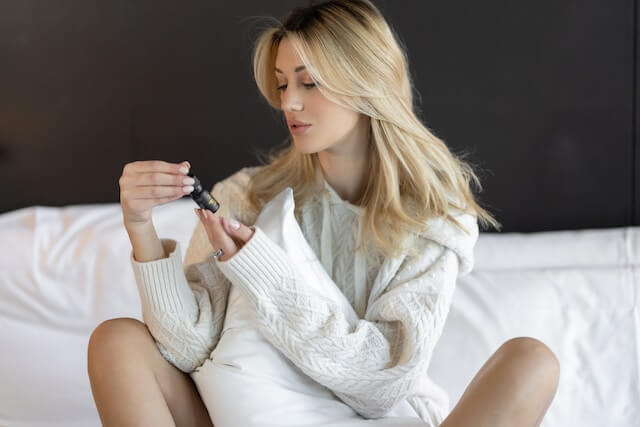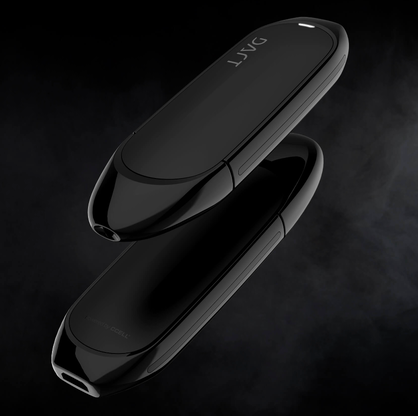 Stay home & get your daily
needs from our shop
Start You'r Daily Shopping with Nest Mart
Best prices & offers
Orders $50 or more
Free delivery
24/7 amazing services
Great daily deal
When you sign up
Wide assortment
Mega Discounts
Easy returns
Within 30 days