What is cannabis vodka & 10 brands You need to try!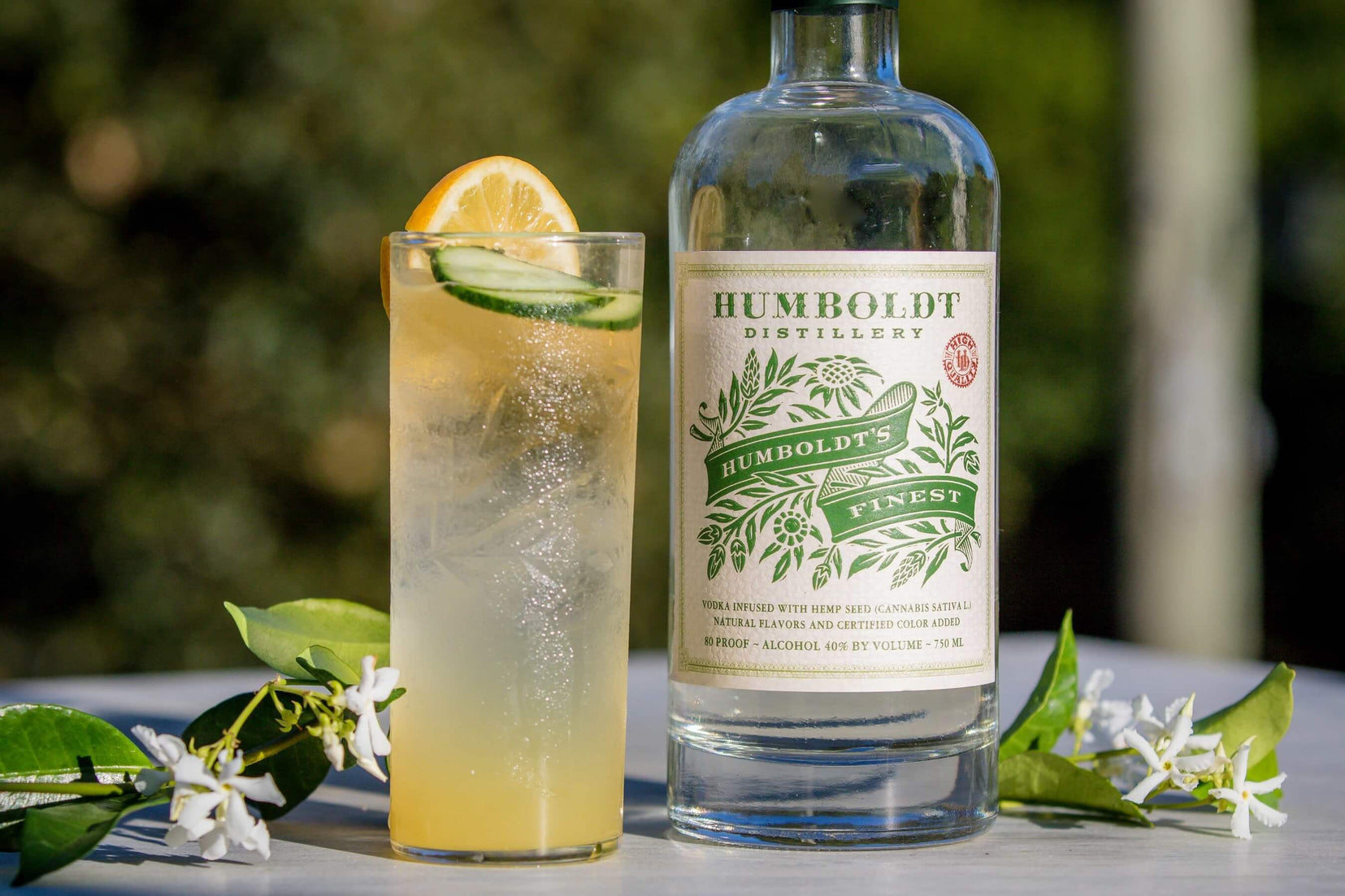 With cannabis becoming legal, popular, and normalized in more and more areas, more things are getting infused with delicious, fresh cannabis! The latest is cannabis-infused vodka. This tasty alcoholic beverage is best served over ice and tastes like delicious cannabis Sativa. You can make cocktails out of it or drink it straight, whichever way you prefer to enjoy it. But what is cannabis vodka? Can you make it yourself or is it only available in stores? Who makes it? We'll answer these questions and more!
What is Cannabis Vodka?
Cannabis vodka is vodka infused with cannabis, usually by way of a tincture. It is not a vodka made from cannabis, but rather a vodka with cannabis added to it. It does not contain leaves or cannabis seeds, but it does contain alcohol. Cannabis vodka will not get you high. This beverage has cannabis added for flavor and it has not gone through the proper process for the THC to be activated in it, as THC has to be activated via heat (smoking a bowl, baking with weed, decarbing). 
You can make a tincture using alcohol and fresh cannabis that will get you high, but you're not going to find that in the same place you'll find this new cannabis infused vodka. This beverage is called Green Dragon, and it will get you very, very high.
Top 10 Brands to Try


One of the top names in vodka has made a highly revered, delicious hemp-infused vodka. Humboldt's Finest is a Double Gold Medal Winner in the  2017 San Francisco World Spirits Competition! This cannabis vodka has a great taste and can be enjoyed by itself or used to elevate your next cocktail. 
Euphoria cannabis vodka is incredible and one of a kind. It comes from the Czech Republic and has an alcohol content of 38% by volume. Unlike the other infused vodka on this list, Euphoria's comes with cannabis sativa leaves and cannabis seeds submerged in the bottle. This helps keep the cannabis taste potent, as the product stays in the liquid, rather than extraction from the product being infused into it. This company also makes cannabis-infused gin and absinthe, as well. 
This is some of the finest hemp vodka to come out of Switzerland. Elation cannabis vodka is flavored like cannabis sativa but has no THC but does contain alcohol content. It's won several awards and is made from Swiss hemp blossoms. While this product tastes incredible, you shouldn't expect it to taste overwhelmingly like cannabis. It has more of a subtle taste, similar to hops you'd find in beer.
This delicious cannabis-infused vodka comes from Alaska! It's distilled with cannabis seeds and filtered through a charcoal filter. Its unique flavor goes nicely along with your favorite tonic, or you could enjoy its original flavor by pouring this cannabis vodka over ice. This affordable cannabis vodka is made in the US.
Rushkinoff cannabis-infused vodka is a delicious cannabis vodka produced in Spain. Using cannabis leaves and cannabis seeds, Rushkinoff creates an amazing product with a great cannabis sativa smell and taste. Like a lot of these products, this cannabis vodka is great mixed with a tonic or just by itself poured over ice. This product does contain alcohol, but no THC; it will not get you high.
Nirvana Hemp Vodka
Nirvana hemp vodka has an amazing taste and is made of all-natural, delicious ingredients. The ultra-premium vodka is expertly crafted and distilled 10x for optimal taste. This isn't the only spirit they make either; they have a variety of products, including cannabis gin, al of which are incredible.
Most everyone's heard of the famous Dr. Stoner's brand liquor; they offer a wide variety of products, each with a distinctive cannabis sativa taste and smell. You won't mistake that clear of a marijuana taste for anything else. Their fresh herb vodka is no different than their other fantastic products: amazing flavor, high-quality spirit, and distinctive cannabis smell and taste. It contains no THC and cannot produce psychedelic effects.
Amsterdam makes incredible cannabis-infused vodka and gin. Both of these products have a phenomenal taste and are made with all the best ingredients. This vodka is top of the line and delicious. Infused with cannabis from cannabis seeds and leaves, you'll love this amazing taste. With 35.7% alcohol content, this vodka is only 75 proof. Even though it isn't' made in the Czech Republic, it's still an incredible vodka.
Ok, so we know this isn't vodka, but it's way too amazing of a product to leave out! This gin is the first ever to be distilled using terpenes in addition to cannabis. It's delicious, smooth, and really high quality. If you're not a vodka person, give this awesome gin a try. It's definitely one of the best on the market.
Can you make cannabis vodka at home?
The cannabis vodka that's mass-produced and available in stores is far different from the cannabis vodka, or green dragon, that you see recipes for online. While it can be easy to make green dragon at home, you need to do your research, take your time, and pay close attention. It's easy to mess up in a horrible way, wasting all your products which is just heartbreaking.
There are several different methods for making cannabis vodka or green dragon at home, so finding the best method and recipe for you will be a process of trial and error. We advise that you do your research in the best, most reliable place in order to not waste any of your bud or time.
.

Written by Megan Medeiros (BA)
Megan Medeiros has a bachelor's degree in English and is currently working on a master's in English at James Madison University. She's the owner and operator of Medeiros Writing, and has been working as a cannabis writer for the past three years, mostly following the legal climate of marijuana, especially in areas like California, Colorado, Oregon, Canada, and other legal areas.
This post contains references to products from one or more of our advertisers. We may receive compensation when you click on links to those products. For an explanation of our Advertising Policy, visit this page. All photos were sourced from Pinterest.com | updated 2021
Stay home & get your daily
needs from our shop
Start You'r Daily Shopping with Nest Mart
Best prices & offers
Orders $50 or more
Free delivery
24/7 amazing services
Great daily deal
When you sign up
Wide assortment
Mega Discounts
Easy returns
Within 30 days