What is PCR Hemp Oil & 10 Products You Need to Try!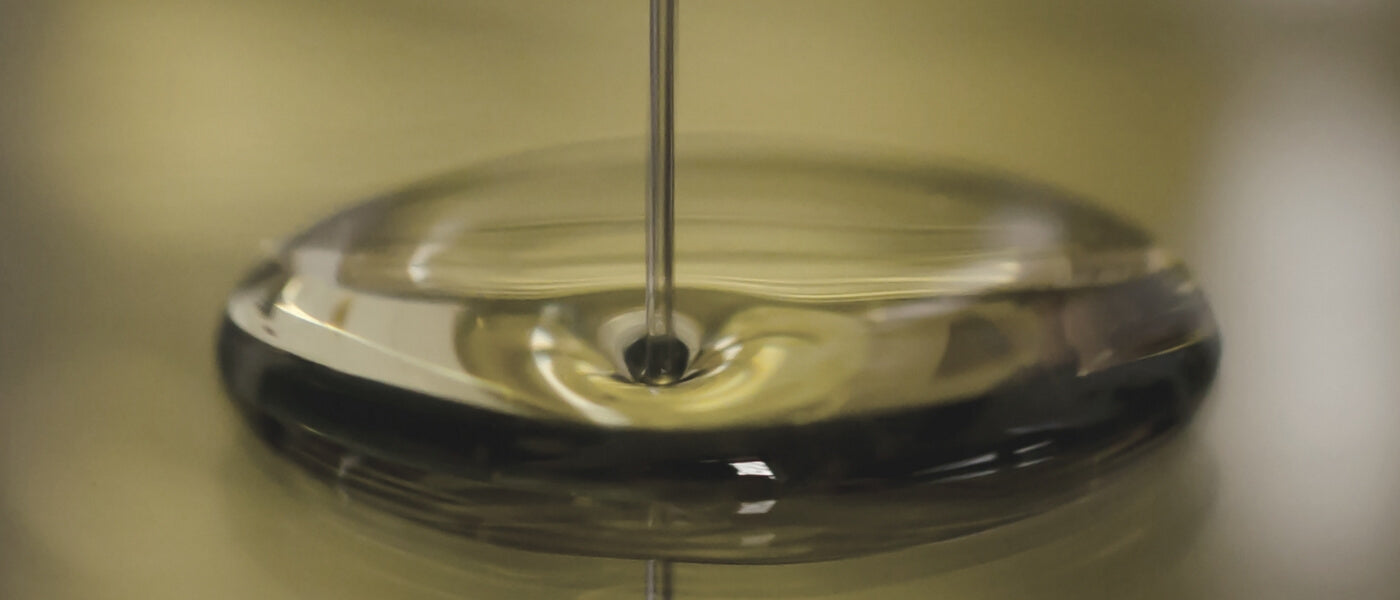 Hemp oil and CBD are all the rage these days and have found their way into practically every aisle of the grocery store. They come in tinctures, soft gels, gummies, face rubs, roll-on sticks - there's even hemp oil shampoo! You can find hemp oil products to soothe your frazzled nerves or help ease you into the best sleep you've ever had. 
With all these incredible advances in the world of CBD hemp oil, it can be a lot to take in. We've come a long way in understanding exactly what we can get out of the hemp plant and the effects those different compounds have. But not all hemp oil products are created equally, so it can be helpful to learn more about hemp oil CBD products before making your first purchase.
What exactly is hemp oil?
Hemp oil is extracted from the cannabis plant, largely from its seeds. They're loaded with the phytocannabinoid oil that hemp plants naturally produce, as well as many other compounds (such as CBG, CBN, and terpenes) which can provide further medicinal benefit through the entourage effect. 
It stands to reason that you would want an oil that's high in all of these various components so that you're sure to get the maximum benefit from your hemp oil. That's where phytocannabinoid-rich hemp oil, or PCR hemp oil, comes into play. 
What is PCR hemp oil?
You may already be wondering, "Is PCR oil the same as CBD oil?" Although they're technically the "same" product, extracted from the same source, there is a notable difference between PCR hemp oil and hemp seed oil. Products labelled as being made with PCR hemp oil will have the highest levels of naturally occurring phytocannabinoids, terpenes, and other beneficial compounds from the hemp plant. This means you're sure to get the maximum entourage effect from the full-spectrum CBD oil. 
What is hemp oil good for?
PCR hemp oil CBD products can offer many benefits in your day-to-day life. You can use it throughout your day to remain calm and focused under pressure. You can try PCR hemp oil just before bed to help you get to sleep faster and stay asleep longer. It even comes in cooling muscle balms to ease your aches and pains. 
It's worth mentioning here that CBD products are not intended to diagnose, treat, cure, or otherwise eliminate serious illness. But PCR hemp oil can absolutely improve the quality of your daily life, in more ways than you may expect!
 

Convenient
Fast-acting
Refreshing mint flavor

PCR hemp oil doesn't get much better than this. This full-spectrum CBD oil spray is loaded with PCR rich hemp oil, giving you the best relief available in an incredibly convenient oral spray. It's got a delightful peppermint flavor and is sweetened with stevia instead of sugar.
 

Nourish while you sleep
Wake up refreshed
Gently Exfoliates

Another fantastic product from PCR Pure, this evening face cream will soothe and nourish your skin while the hemp oils are absorbed transdermally (through your skin). It's packed with orange, lemon, cranberry, shea butter, green tea, and more to give your skin nothing but the best. You'll definitely want to give this unique PCR hemp oil CBD cream a shot.
 

Best sleep CBD
The delicious key lime flavor
Organic

Specktra is one of our favorite names in CBD and PCR hemp oil products. This powerful tincture is stuffed with naturally occurring full spectrum PCR hemp oil. As with all full-spectrum CBD oil, it contains a trace amount of THC so that you get the maximum entourage effect - just be careful if you need to pass a drug test anytime soon! 
 

Tasty
Affordable
High-quality hemp-oil

PCR hemp oil can also be enjoyed in these awesome gummies. They're soft and tangy, sure to satisfy any sweet tooth while providing you with top-quality PCR hemp oil and CBD. They even come in a more traditional gummy worm, in case sour isn't your thing. 
 

Easy dosing
Great flavor
Great price

These are another of our favorite PCR hemp oil gummies. Each of these tasty gummies has 10mg of CBD. They're also completely THC-free, so you can comfortably take these if you have an upcoming drug test. This means the entourage effect may be slightly lessened when compared to products including trace amounts of THC, but we still found these gummies to be super effective.
 

Refreshing
THC-free
Organic

If you're after a THC-free product but don't want the sugary-sweet flavor of gummies, Joy Organics can take care of that as well. This PCR hemp oil tincture has 15mg of CBD per serving, still with absolutely no THC. The refreshing mint flavor will soothe your nerves while your body quickly absorbs the CBD oil. If you want more CBD or other flavors, Joy can suit all of your needs.
 

Localized treatment
Hypoallergenic
Moisturizing

Instead of the edible options above, this PCR hemp oil is applied directly to the skin. This means you can get localized relief right where you need it, right when you need it. This hydrating cream is hypoallergenic, so you can moisturize and enjoy the benefits of full-spectrum PCR hemp oil with no worries.
 

Delicious
Incredibly convenient
Simple dosing

These little guys are a tasty and convenient way to take your CBD on the go! Green Roads Relief Toads (try saying that five times fast) are a fantastic portable CBD option. Each of our froggy friends contains 10mg of CBD, and each bag holds five frogs, so you can easily dose just the right amount of CBD throughout your busy day. 
 

Cooling effect
Smells nice
Localized treatment

If the idea of localized relief with PCR hemp oil caught your attention, you won't want to miss this CBD spray. It has a pleasant cooling effect from peppermint and eucalyptus, so you get relief from the moment you spray it on. The CBD is then absorbed, giving you the maximum possible effect right where you need it most. 
 

High-quality CBD
Made with PCR hemp oil
Affordable

If you just want a simple, tasty PCR hemp oil without the fuss of body creams and gummies, FAB CBD has your back. Their flavors are straightforward and tasty, the oil is made from the high-quality hemp plant, and its always made from PCR hemp oil. On top of all that, the price of this CBD is hard to beat.
Conclusion
The world of CBD oil is already an enormous place, and it grows every day. We're constantly learning more about hemp, CBD oil, and how it all affects humans. When it comes down to PCR hemp oil vs CBD oil, you can't go wrong with any of these amazing products. As with all new medicinal plants, make sure you start with a small dose of CBD and increase as needed. If you've already been enjoying the numerous benefits of CBD, check out these topics to dive in even deeper:
What is organic hemp oil?
Is hemp extract the same as CBD oil?
Where can I get cold-pressed hemp oil for pain?
Author bio:
Nick Branson is a writer and longtime smoker with a passion for science and education. His hope is to destigmatize the use of marijuana, both medicinally and recreationally.
Stay home & get your daily
needs from our shop
Start You'r Daily Shopping with Nest Mart
Best prices & offers
Orders $50 or more
Free delivery
24/7 amazing services
Great daily deal
When you sign up
Wide assortment
Mega Discounts
Easy returns
Within 30 days