Your Natural Solution to CBD Oil: Plantine's Hemp Oils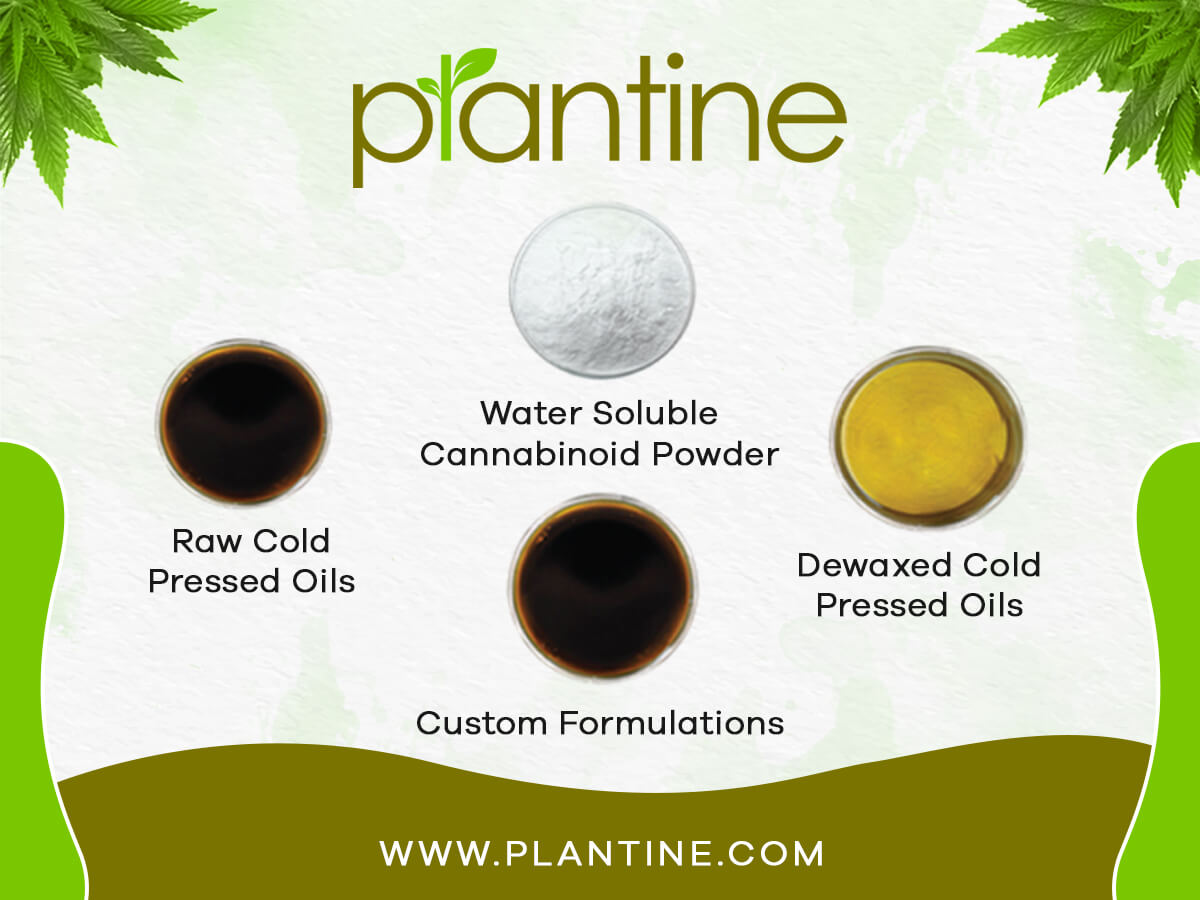 Hemp is a miracle plant that has been used for centuries. Plantine's Hemp Oils are cold-pressed, ensuring higher bioavailability oil with all nutrients, natural fats, vitamins and phytocannabinoids left intact. Plantine's oils are made with no chemicals or solvents; it is the most natural and environmentally friendly way of pressing biomass possible. Plantine's hemp oil contains a full spectrum of naturally occurring cannabinoids and terpenes, making it an amazing product to use as cosmetics or as a dietary supplement. Plantine's hemp oil is safe for the whole family, including pets. Our oil is a 100% natural and organic food product; it smells and tastes amazing! Hemp contains all the essential amino acids, which are used to build proteins in cells. It also contains vitamins A, B2, B6 and E, minerals calcium, magnesium, and potassium. Hemp is high in antioxidants and omega-3 fatty acids that are great for your skin. Our hemp oil is the easiest way to get the benefits of CBD infused into your everyday food.
Hemp is naturally grown organically without the use of pesticides. Our oils are cold-pressed from the highest quality of organically grown hemp, which ensures that there are no phytoconstituents or chemicals that could harm you, your family, and your pets. Depending on how much you consume, hemp seeds can be a great source of protein and essential fatty acids. Plantine's CBD oils contain naturally occurring phytocannabinoids, terpenes, and flavonoids, so it has all the benefits of hemp without the "high". We offer several carrier oils infused with cannabidiol (CBD); all our hemp oil is derived from organic industrial hemp. 
Plantine's Raw Hemp Cold Pressed Oils: Natural, Pure, and Ready to Use
There is a lot of information out there about Plantine's raw hemp cold pressed oils. It can be hard to know what to believe, and which oils are best for you or your family. You may have heard some people say that hemp oil has no benefits whatsoever - but this couldn't be further from the truth! Our raw hemp cold pressed oils are natural, pure, and ready to use. No more buying expensive supplements or overpaying for CBD products at stores with high prices! With these pressed hemp oils, you can finally get high-quality CBD in a convenient and affordable way. Although our oils are pure, you shouldn't heat them or cook with them. The reason for this is that doing so will damage the oil's molecular structure and change its chemical composition.
In addition to our pressed hemp oils, we also offer a whole line of raw CBD products. Our raw cold pressed hemp oil is truly a multi-purpose product: it can be used as an alternative to many supplements for added nutrition and health benefits. Other benefits include offering you the possibility of increased energy, better concentration, and pain relief. With our raw cold pressed hemp oil, you can finally enjoy the benefits of hemp without having to take pharmaceutical drugs. All these oils are free from any harmful chemical contaminants, so you can be sure that you're getting the purest hemp product possible.
Cold Pressed Hemp Oils Made from the Highest Quality Plants: Plantine 
Cold pressed dewaxed oils of the highest full-spectrum purity form the foundations of high-quality end products. Dewaxed phytocannabinoid-rich cold pressed oils come ready to use. They can also be developed into other high-grade products or made into full spectrum water-soluble powder, adding extra valuable benefits, as well as a quality unmatched in the industry from Plantine's hemp oil. The hemp oil manufacturing processes is based on a combination of various methods. They include the use of the latest technology, such as cold-pressed processing along with the use of traditional and innovative processes, which have been honed over time with our experts' vast experience in this field. The different production steps are thoroughly controlled to ensure high quality standards.

We always strive to produce the best full-spectrum hemp oil products on the market. This is being done through cold-press processing and purification processes to reach the best quality. Every production step is analysed by HPLC to ensure concentration and compliance. We encounter many challenges while producing our products. Even though we aim to achieve 100% purity – it is impossible to reach that goal due to several factors. However, we never compromise on quality and our cold pressed hemp oil products are in the finest quality range. The raw materials used to produce our dewaxed oils come only from the most reputable sources. They are free from impurities, pesticides, herbicides, heavy metals, and other potentially harmful substances.
Our company has developed a unique production process. This ensures the highest quality standards. We begin with a rigorous selection of hemp and then using special methods such as Cold-Pressing – Dewaxing – Purification – Finish products. Our CBD hemp oil are produced using only the finest organically grown hemp that have been sourced in Europe with high standards of ethical supply chain management, traceability, transparency, and customer service.
HempCAP™: Bioavailability That Doubles the Power of Your Hemp
As the cannabis industry continues to grow, there are more and more products being introduced. Of these products, many of them are just different variations of oils that have been extracted from hemp plants. However, not all phtyocannabinoids (hemp oil) can be homogenous in a water-soluble form.
That is where HempCAP™ comes into play! Water soluble cannabinoid powder has become a new trend within the CBD/Hemp industry because it can easily dissolve in any type of liquid making it easy to use at home or on the go. Not only does water soluble cannabinoid powder come as a powder but also as capsules for those who don't want their supplement interfering with the taste of their foods. HempCAP™ is the first supplement based on water-soluble cannabinoid which also doubles as a food (capsules). When used alongside other supplements, HempCAP™ can enhance your daily supplementation.
Proven effectiveness HempCAP™ is a proven formula based on science that produces results. The science behind the supplement can be found here. There are no harmful effects from using HempCAP™, only benefits. The unique water-soluble technology is known to give a rapid and mild effect on the user. You will feel less tired, less anxious, and more focused than you have in years! There are no artificial ingredients in HempCAP™ and all products can be made of cold-pressed, distillates, raw extracts or isolate. There is no such thing as artificial CBD or THC. The only ingredients in this supplement are HempCAP™ (Cannabis Sativa Leaf Extract), MCT coconut oil, Natural Emulsifier and Maltodextrin.
Easy to use - HempCAP™ is the most affordable water-soluble cannabinoid formula available on the market!
Written by: Dani Zuya
Reviews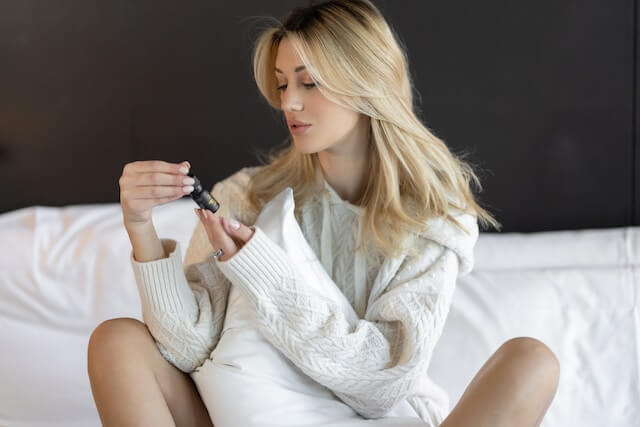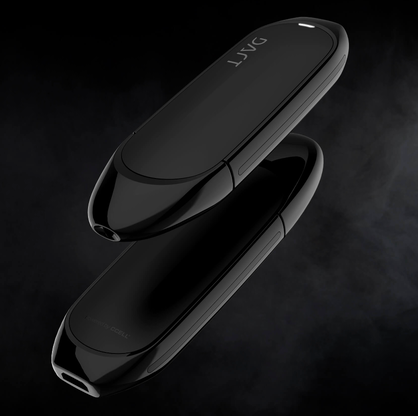 Stay home & get your daily
needs from our shop
Start You'r Daily Shopping with Nest Mart
Best prices & offers
Orders $50 or more
Free delivery
24/7 amazing services
Great daily deal
When you sign up
Wide assortment
Mega Discounts
Easy returns
Within 30 days