Dutch Treat Haze Strain & Berry Strain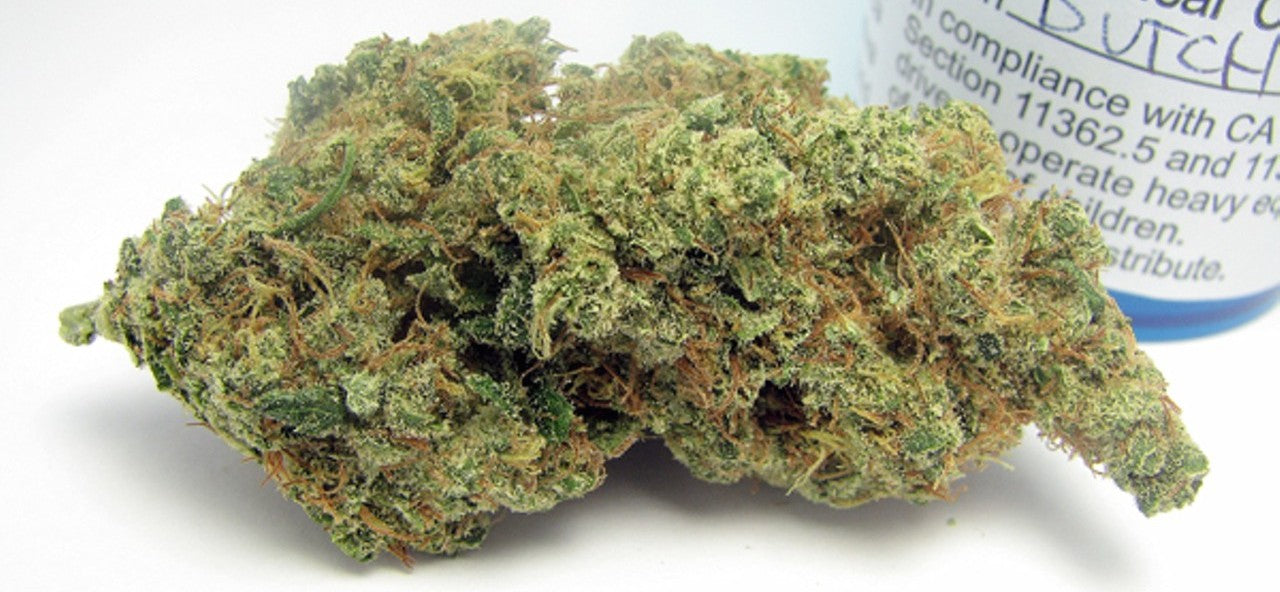 Dutch Treat is known across the Netherlands for being a sativa-dominant hybrid. It has become a staple in most coffeeshops across the NL, because it has both a euphoric high and a nice indica relaxing high. What does "Dutch Treat" mean though? In English we have a lot of sayings that aren't exactly fair to our Dutch cousins across the water. "Dutch courage" means to get drunk on vodka so you have the ability to socialise. Dutch Treat, on the other hand, means that you split the bill after a date. Dutch Treat was actually originally created in America, but has become very popular in the Netherlands. It won the third best sativa or sativa-dominant  Dutch Berry strain in the 2012 Southern California Cannabis Cup, earning it a solid reputation.

This strain is sometimes called Dutch Berry Strain Dutch Berry, or Dream Catcher Weed.


Slingin' those Dutch Treats! Photo: @916fulano


Dutch Treat strain: Indica or Sativa?
Dutch Treat Haze Strain is a sativa-dominant hybrid. It has some indica traits to accompany its cerebral high. This is largely due to its 1% CBD percentage combined with its 15-30% THC. It's a very potent Dutch Berry strain that offers some psychoactive effects. This may not be the best option for newcomers, who may feel overwhelmed if they smoke this strain too much.

Dutch Treat strain origin and lineage
Dutch Treat's exact genetics are hard to pin down, but many people feel that it was originally bred by legendary breeder, Jordan of the Islands. This guy is based in Vancouver, and he has grown many of the most popular Dutch Berry strains in the cannabis community. Even its parents aren't known for sure, but most people suggest that it's a cross between:  
Northern Lights
A Haze strain 
The thought process behind this is that Dutch Treat definitely has an earthy taste, which would explain the Northern Lights and its indica side. The Haze side explains the sativa buzz, which is a trademark of this strain.
 
Dutch Treat strain THC percentage 
As mentioned previously, the THC percentage of this strain varies from 15-30%. This is considered to be a very strong dosage of THC (anything above 25% is considered strong these days; anything above 35% is ridiculously strong.) However, this obviously depends on the person. The average sativa-dominant hybrid contains around 13% THC, so you can see that Dutch Treat is very aptly named.
Dutch Treat strain price 
As the seeds for this strain are available online, and it's a relatively old strain, the price of this strain isn't that high. Additionally, being that it's a staple in Amsterdam coffeeshops, most coffeeshops won't charge more than $10 a gram for this strain. In North America it's likely to be even cheaper, because in general the dispensaries are cheaper than the coffeeshops. That means you're unlikely to pay more than $8 a gram for Dutch Treat in NA.
 
Dutch Treat strain taste 
Dutch Treat is primarily filled with three different terpenes: Terpinolene, Ocimene, and Myrcene. These three terpenes give it a very unique taste, which we recommend you enjoy inside a flower vaporiser. If you grind your weed up first, so much the better. Grinding your weed allows for the full taste experience to be released from the centre of the buds, and vaping instead of smoking allows you to enjoy the buds as they were intended. This means there's no adulteration from paper, tobacco, or from simply burning the flowers and inhaling the smoke. The full taste profile of Dutch Treat is:
 
Sweet

Pine

Spicy/herbal

Floral
Dutch Treat strain oil, wax, shatter, edibles, etc.
Making Butane Hash Oil is fairly dangerous, but if you can manage it without burning your house down, then Dutch Treat Haze strain makes for a fantastic concentrate. Its high trichome production, relative potency, and its great flavour, really make a fantastic concentrate. Just be careful, please!


If you're wanting to make edibles, then we have two golden rules when making edibles:
 
Decarboxylate, decarboxylate, DECARBOXYLATE

Mix with a fat or an oil


First of all, what is decarboxylation? We have a whole article for that, but it's basically making raw THC (THCA) into THC. Secondly, you will need to mix your decarbed weed with a fat or an oil, otherwise it simply won't work. You can eat as much of it as you like, but IT WON'T WORK. The other method of making edibles is to use already vaped bud from your handy vaporiser.


Trichomes for days on this Dutch Treat. Photo: @puffin.farm


This Dutch Treat looking mighty tasty! Photo: @thehungrycity via @alphabudcompany


| | | |
| --- | --- | --- |
| Dutch Treat General | Dutch Treat Medical | Dutch Treat Negative |
| Relaxed 100% | Stress Relief 100% | |
| Euphoric 90% | Depression 50% | Dry Eyes 50% |
| Happy 85% | Pain Relief 45% | Anxiety 40% |
| Uplifted 80% | Insomnia 30% | Dizziness 25% |
| Focused 50%  | Fatigue 25% | Paranoia 10% |
This sativa-dominant hybrid definitely packs a punch, making it a great choice for either stress or for depression. Depression is, in general, very hard to treat. This is evidenced by the amount of people who suffer from it around the world and the lack of true treatment that we have for it. However, for some people potent sativas or sativa-dominant hybrids prove to be a very good treatment for depression. Try it out for yourself: maybe it'll work, maybe it won't, but at least you'll have a nice sativa high in the process!

Being that Dutch Treat Haze strain can be super strong, if you do feel too stoned, then you should follow this guide to help you sober up:

Take a cold shower, take your time with this

Drink some hot coffee, preferably a strong one

Go for a run, workout, go for a swim, whatever you prefer

Listen to some relaxing music and take some time to yourself

Dutch Treat strain flowering time 
The flowering time of Dutch Treat is relatively quick, sitting at 6-8 weeks. You'll rarely find a strain that is quicker than 6 weeks.
 
Dutch Treat strain growing tips
It's highly recommended that you let this strain sit for the full 8 weeks. This will allow all the juice and funkiness to melt into the strain. It will only grow up to 5 feet, meaning that you shouldn't worry too much during indoor grows. You should support your grow with bamboo during the vegetative stage.
 
Dutch Treat strain seeds
You can buy the seeds from a number of different places online, some which will be the real strain, some which will not be. Do your homework along the way to keep track of which sellers are reputable.
Dutch Treat strain yield 
The yield, under the correct conditions, is moderate to high.


Dutch Treat basking in sunshine glory before harvest. Photo: @

puffin.farm

 


What is the Dutch Treat strain?
Dutch Treat Haze strain is a sativa-dominant hybrid that leans about 60/40. It's a great strain for treating depression or stress. It tastes great and the seeds are available online. Its high potency and great flavour make it a great choice for those who want to make concentrates.
 
Good strain for vaping inside a flower vaporiser

Good strain for creating concentrates

Sativa-dominant hybrid leaning 60/40

Great for stress and depression

CBD and THC potency help balance the strain
Have you tried Dutch Treat before? Let us know what you thought in the comments below!
.

Written by Megan Medeiros (BA)
Megan Medeiros has a bachelor's degree in English and is currently working on a master's in English at James Madison University. She's the owner and operator of Medeiros Writing, and has been working as a cannabis writer for the past three years, mostly following the legal climate of marijuana, especially in areas like California, Colorado, Oregon, Canada, and other legal areas.
This post contains references to products from one or more of our advertisers. We may receive compensation when you click on links to those products. For an explanation of our Advertising Policy, visit this page. All photos were sourced from Pinterest.com | updated 2021
Stay home & get your daily
needs from our shop
Start You'r Daily Shopping with Nest Mart
Best prices & offers
Orders $50 or more
Free delivery
24/7 amazing services
Great daily deal
When you sign up
Wide assortment
Mega Discounts
Easy returns
Within 30 days