What Type Of Weed Is Lava Cake?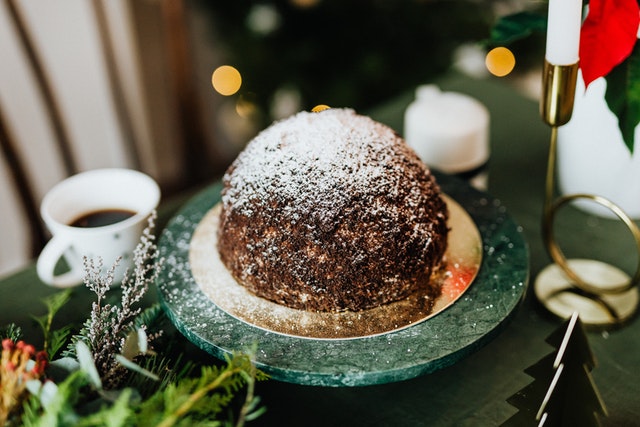 The name sounds sweet, right? Interestingly, if you love sweet things, such as cakes and candy, you will definitely fall in love with the strain with the sweetest name: Lava Cake. If you want the most delicious CBD cake, then you should consider using this cannabis strain. All cake cannabis strains feature a rich and delicious taste. The cake genetics in this weed strain gives Lava Cake its signature dessert-like aroma and flavor, with its "cakey" taste and aroma even more defined and refined than most related strains. You can ingest flowers from the strain or get CBD cream containing extracts for its medicinal benefits.
Strain Details: What type of weed is lava cake? 
This strain is a creation of the widely-known weed breeders Cannarado Genetics. These breeders have also produced other strains such as Pie Hoe, Sundae Driver, Garanimals, Whoa-Si-Whoa, Dosi White, Orange Daiquiri, Strawberry Shortcake, and Wedding Pie. 
Lava cake is created by crossbreeding Thin Mint GSC and Grape pie. Thin Mint GSC has a minty and sweet aroma, with its high potency and full-body effect making it ideal for medicinal purposes, especially among patients suffering from chronic pain. However, if you are a low tolerance user, you should avoid Thin Mint GSC and instead apply topical CBD cream for local pain treatment. The other parent, Grape Pie, has a grape-like and sugary scent. It is known for producing powerful relaxing and intense euphoria effects that will leave you stone couched. 
The result of combining the two sought-after strains is an indica-dominant hybrid with 30% sativa and 70% indica genetics. The strain, lava cake, is quite potent and significantly relaxing. The average THC level is 19%, which is quite high. This makes it particularly helpful for numbing pain. However, beginners and those with low tolerance should be careful when using its products. CBD creams infused with lava cake make an incredible product for treating pain. 
In which category of strains does Lava Cake belong?
This cannabis strain is in the category of relaxing and calming strains. It is a unique strain, with a higher position level in every section: scent, potency, and flavor. When consumed, it gives you a calm mental feeling as well as a relaxing effect. You can combine it with CBD cream to get even better relaxing and calming effects. 
What are the medical uses of Lava Cake?
Although its name may sound like a guilty pleasure, this cannabis strain is actually useful medicinally. It can be used for soothing and relaxing the body. Therefore, if you are stressed, the strain is useful as a de-stressor. It is also used for managing nausea, appetite loss, and insomnia. Thanks to its high levels of THC, its pain-relieving effects are more pronounced and defined. It is used in CBD creams meant for pain-relieving purposes. 
Can Lava Cake be used to make CBD edibles?
Lava cake can be used in making CBD edibles. Lava cake flowers can be infused into food alongside CBD oil to make delicious edibles, such as a CBD cake.  
Final Words
There you have it! Lava cake offers significant benefits to users. However, beginners and individuals with low tolerance should be careful when using it. Using CBD creams combined with this strain will give you better results when treating aches and pains. Thankfully, we have the best CBD creams infused with Lava cake.
Visit us
today to get the best products. 
Strains
Stay home & get your daily
needs from our shop
Start You'r Daily Shopping with Nest Mart
Best prices & offers
Orders $50 or more
Free delivery
24/7 amazing services
Great daily deal
When you sign up
Wide assortment
Mega Discounts
Easy returns
Within 30 days