Surefire Tips To Find A Perfect CBD Product As A Beginner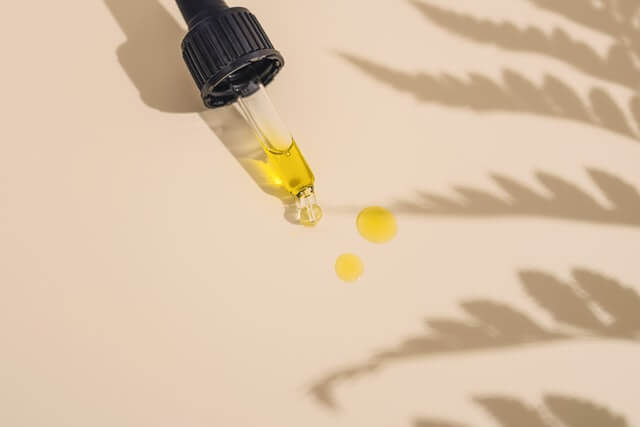 Buying CBD is easier than ever for Americans now, with the 2018 Farm Bill clearing hemp for legal use. The new regulations make hemp-derived CBD products federally legal, provided they have less than 0.3 percent THC. Even if you opt for a cannabis-based variant, you can consume it without any problem in a legal state. Research studies take the trust further by proving the efficacy of CBD for treating medical conditions such as chronic pain , long-term stress, and sleep-related issues. Besides statistical evidence, countless consumer claims establish its safety and effectiveness. 
It is the right time to join the new wellness bandwagon and derive the immense health benefits of CBD as a therapeutic aid. But you may still feel apprehensive about embracing the alternative due to the recreational history of cannabis. However, a little guidance is enough to have a smooth and confident start. Experts recommend picking an ideal CBD product in the first place. But you may have some qualms in this context, so here is a list of surefire tips to help you as a newbie.
Consider the product options
Buying CBD for the first time is likely overwhelming for a newbie who hardly knows the jargon. Start by understanding the difference between hemp-based and cannabis-based CBD because you need to consider a legal perspective. You will have to stick with a hemp-based product if cannabis is not legal in your state. Additionally, consider different product options and match them with your expectations. Here are the ones you can experiment with-
Full-spectrum products have all cannabinoids and terpenes occurring naturally in the plant. You can expect the entourage effect that helps with various health conditions. However, not everyone can handle the effects of THC with these options.

Broad-spectrum products have all cannabinoids and terpenes like their full-spectrum counterparts. But the only difference is that they are THC-free, so you need not worry about the psychoactive outcomes.

CBD isolates contain only CBD without any other cannabinoids and terpenes. It is an ideal choice for consumers looking to experience the pure and potent effects of this therapeutic cannabinoid.

 
Check the consumption methods
The consumption method is another way to classify CBD products. In fact, new users may find it easy to distinguish products according to the consumption routes. Hemp flowers are a popular smoking or vaping option for consumers seeking quick relief from medical conditions. The cannabinoid reaches your bloodstream instantly from the smoke, so the effects set in within minutes. 
Sub-lingual tinctures are an equally fast delivery route. But you may opt for CBD edibles for slow yet lasting relief. These products take a couple of hours to work as the cannabinoid gets into the bloodstream only after digestion. On the upside, edibles are versatile, palatable, and discreet. Topical CBD is an excellent option for beginners looking to bypass inhalation and ingestion. 
Find a reputable seller
Another valuable piece of advice for first-time buyers is to buy CBD only from a reputable seller. Whether you shop from a dispensary or an online delivery service, dig deep to learn about the seller's credentials and reputation. Seeking recommendations from a pro user is a good start. But you can trust online reviews of their customers. The good thing about buying from a tried and tested seller is that you need not worry about product quality, even as a first-timer. 
These providers have a reputation to live up to and go the extra mile to retain it. Also, check the product range to ensure they have all forms of CBD you may want to try today and in the future. For example, The Hemp Doctor has an impressive menu for beginners and seasoned consumers. You can even find options in Delta 8, Delta 9, CBG, and pet products.  
Learn to read the labels
Buying CBD as a beginner becomes a lot easier if you follow the basic shopping rules as a savvy buyer. The best way to assess a product is by learning to read the labels carefully. Check the basics such as ingredients, product potencies, manufacturer details, expiration dates, and price. You can find valuable recommendations regarding dosing, which is one of the key concerns for a beginner.
 Although you cannot take a one-size fits all approach to CBD dosing, the amount mentioned on the label gives you an optimal start. Pro users suggest starting with the minimum dose mentioned on the label and titrating gradually until you find your sweet spot. Another significant point you can get from the product label is the storage precautions. Storing CBD properly is vital to maintain its flavor, aroma, and integrity over time. 
Know your cannabinoids
Knowing your cannabinoids well is perhaps the most crucial aspect of buying CBD as a beginner. In fact, it also helps you stay on the right side of the law and consume confidently without worrying about getting high. If you expect pure therapeutic benefits from CBD, steer clear of products with high THC concentrations. Likewise, you must avoid buying products with more than 0.3% THC to avoid legal hassles.
Essentially, THC is the psychoactive cannabinoid while CBD is the therapeutic counterpart. Besides these main cannabinoids, there are others like CBG, CBN, and more in cannabis and hemp products. Each one serves a specific benefit and has unique effects, so you must do your homework to select your ideal product wisely. You can gather information on the internet, seek advice from a seasoned pro, or talk to a dispensary employee for valuable insights. 
Buying CBD sounds like a daunting challenge to a beginner, but it is easier than you imagine. A good understanding of cannabis and hemp variants gives you the right start. Brushing your basics on cannabinoids, product options, and consumption methods takes you a step ahead. Most importantly, master the skill of label reading and find a seller you can rely on. You should also commit to learning as you go to gain more confidence down the line. Follow these simple tips, and you will be a pro buyer sooner than later. 
Stay home & get your daily
needs from our shop
Start You'r Daily Shopping with Nest Mart
Best prices & offers
Orders $50 or more
Free delivery
24/7 amazing services
Great daily deal
When you sign up
Wide assortment
Mega Discounts
Easy returns
Within 30 days