3 Easy Tips On How To Read CBD Labels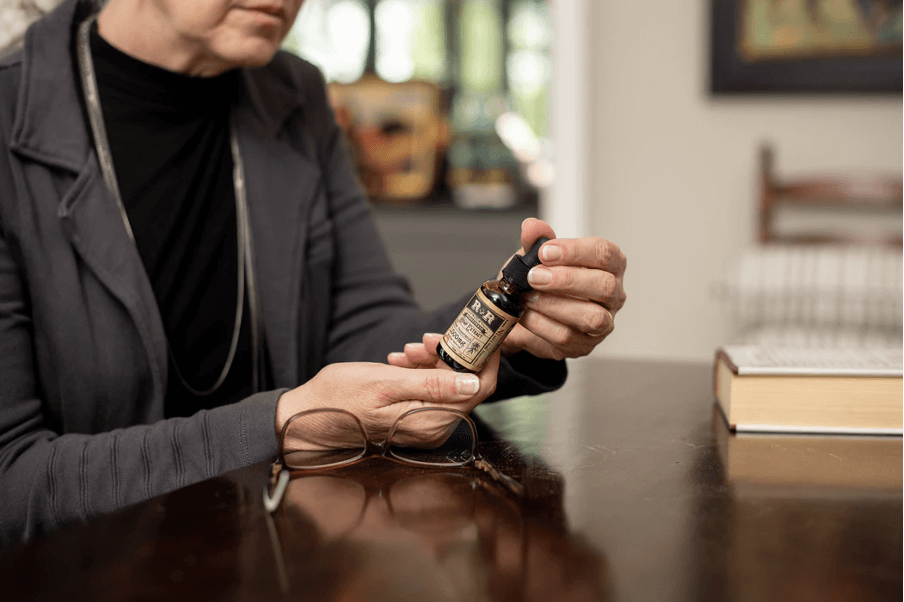 Making the decision to try CBD products may be just what you need to help you live your best life. However, before running out and buying the first CBD tinctures you find, it's helpful if you know what you're getting into. For instance, did you know that the CBD industry is not regulated by the FDA? That means that there are no standards or regulations in place that CBD manufacturers have to abide by. That also means that the amount of CBD in different products will vary from one company to the next. Thankfully, there are trustworthy and reputable CBD manufacturers in the world, but finding them means knowing what to look for and being able to read CBD oil labels. If you are wondering what to look for in CBD oil labels, here's what you need to consider:
Label Requirements
Remember, the CBD market isn't regulated by the FDA, so when it comes to CBD label requirements, these are determined by the state — and most states have different requirements in place. It could be in your best interest to find out exactly what your state requires when it comes to tincture labels, and if you come across one that seems suspicious or doesn't quite fit the requirements, that could be an indicator that a particular product is not manufactured by a reputable company. In addition to making sure the label seems legit and fulfills the requirements established by the state you live in, some of the other things you need to look for include the following:
CBD Dosage
CBD dosage is probably the most important information you need. It lets you know how many milligrams (mg) of CBD can be found in the package, as wells as what a serving size is and how many milligrams can be found per serving. Every person reacts to CBD differently, and getting the right amount of CBD could be the difference between feeling better and feeling nothing at all. You'll be able to adjust your dosage to the amount the works best for you when you know exactly how much CBD can be found in the product you are taking.
Serving Size
When it comes to CBD serving size, this is how many of a certain product you need to take to get a certain amount of CBD into your system. For example, if you are taking CBD gummies for sleep, one gummy is considered a serving size. It's also important that you know how much CBD is contained in each serving size. This can vary from product to product. For example, we will say that one CBD gummy for sleep contains 10 mg of CBD. Therefore, if you know that you need to take 30 mg of CBD to fall asleep and stay asleep at night, then you'll have to consume three gummies to get the right amount of CBD into your system.
When it comes to the number of servings that can be found in the package, this is the number of single servings that are in the CBD bottle. Using CBD tinctures, if the label says there is a total of 30 servings per package and one serving size is 1 ml, this means there are 30 milliliters in the container. There is no standard dose when it comes to CBD products. Every manufacturer will determine their own amount, which is why it's beneficial to know how to read the CBD label to figure out exactly how much CBD you are placing into your system.
CBD Oil Source
Another important piece of information that should be included on the CBD label is where the CBD comes from. Knowing this information will give you a better idea of the quality of CBD and whether or not it contains any harmful ingredients, such as pesticides, or items that you don't want to put into your body, including certain cannabinoids. In general, there are three different types of CBD:
Full spectrum – this

contains

CBD and a variety of other cannabinoids, including THC (which is the main ingredient that causes feelings of euphoria and is illegal in many states), in addition to flavonoids and terpenes




Broad spectrum – this contains CBD, terpenes, and flavonoids, as well as other naturally occurring elements that can be found in the hemp plant, but no THC




CBD isolate – this contains no other elements except for CBD crystals
The product that will work best for you will depend on what you're trying to treat, your weight and how you are getting the product into your body, among other factors. Being able to read the label will let you know the CBD oil source so that you can determine if it will be effective for you.
Take Care of Your Body
Deciding to take CBD is a personal choice, and it may be one that helps you live your best life. Knowing how to read CBD lab results and the label on the product will ensure you're putting high-quality CBD from a reputable company into your body
The image source is https://unsplash.com/photos/09JnFUoB_3k
How To
Stay home & get your daily
needs from our shop
Start You'r Daily Shopping with Nest Mart
Best prices & offers
Orders $50 or more
Free delivery
24/7 amazing services
Great daily deal
When you sign up
Wide assortment
Mega Discounts
Easy returns
Within 30 days