A Comprehensive review Black Tie CBD Products: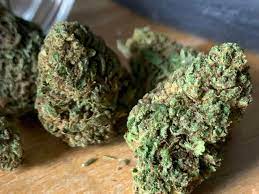 Black Tie CBD is one of the leading American CBD brands. They are known for the production of innovative and high-quality CBD products. It's award-winning signature product High-Resin Hemp flower, is a source to make CBD Herbal Capsules, Full Spectrum Tinctures, and various concentrates.
When searching for CBD products, one may come across hemp. Both hemp and cannabis contain various cannabinoids like CBG, CND, CBN, and others. Both are used in industry due to their various medicinal benefits and differ due to the percentage of THC.
Brand Rating of Black Tie CBD:
The brand has gained an overall brand rating of 8 out of 10. It has also won many awards for its hemp and CBD products. The brand's specialty is CBD flower and its products like edibles, vapes, oils, pet treats, and cartridges.
The brand was established in 2018 and is an Oregon-based brand. The brand's primary purpose is to enhance the quality standards of the hemp industry and alleviate the well-being of its customers. It offers CBD products in an affordable price range.
Review of Products and their quality standards:
The brand uses hemp derived from a single source. It produces a variety of medicinal strains of hemp, having high CBD contents, extracts, oils, and concentrates. It provides third-party testing that ensures its products' purity, Quality, and potency.
Popular Products:
You can find the popular products on its website. Some of the brand's most popular products are Special Sauce, Blueberry pie, Candyland, and Lemon Tree.
Hemp Source:
The company obtains its hemp from its farms in Oregon, USA.
Types:
The brand offers products having CBD isolates and full-spectrum CBD.
Range of products:
It offers a variety of CBD products like edibles, vape cartridges, concentrates, tinctures, pre-rolls, pet treats, terpenes, and topicals.
Lab Testing Results:
The lab testing results of Black Tie CBD products are available on its website.
CBD Concentration:
One oz. of Full spectrum CBD tincture may have 327mg to 1105 mg of CBD.
Contents of THC:
All the brand's products have THC range lesser than 0.3% making them non-psychoactive.
Flavors:
Many flavors for different products are available for CBD tinctures: Lemon ginger, espresso, and citrus orange. CBD flowers have a variety of flavors like apple strudel, bleu cheese, orange cookies, super glue, purple haze, and many more. Sweet and sour taste for gummies. Unflavored and strawberry gelato for vape cartridges. They have bacon, cheddar cheese, salmon, and peanut butter for CBD dog treats.
Carrier Oil for Tincture:
The brand uses MCT oil and hempseed oil as its carrier oil.
Price Range:
The brand has a range of products with different price ranges. It offers products from 0.99 to 224 dollars.
Refund Policy:
Customers can enjoy their refund within 15 days of purchase.
Contaminants:
All its products are free from bacteria, residual solvents, and pesticides. All products are gluten-free and vegan.
The Benefits of Black Tie CBD for Pain, Anxiety, and Sleep Disorders:
The brand has emerged as the pioneer in the CBD industry of the USA. Its CBD products enhance general wellness and relieve pain, anxiety, and sleeping disorders.
Anxiety is a pervasive problem nowadays. Physiological factors can alleviate it. Black Tie CBD products can be used to treat anxiety. CBD products are believed to be effective against anxiety. The high-quality Black Tie CBD products can help to fight anxiety.
CBD products can help you to get rid of the pain. The products are also known for their pain-relieving impacts. Various research has indicated that CBD shows pain relieving and analgesic impacts on the body. The CBD in the body influences the neuron activity that is particularly sensitive to the signaling and perception of pain.
The CBD products of Black Tie aid in sleeping by reducing pain and inflammation, ensuring sound sleep. Lowering the inflammation and pain helps enhance sleep quality and its duration. It provides you with a peaceful sleep. 
The Black Tie CBD products help regulate several essential functions of the body, like appetite, motor control, sleep, mood, and memory. CBD in our body interacts with several receptors and boosts its vital functions. Other endearing impacts of CBD include boosting mental and physical wellness and enhancing happiness, well-being, and overall Quality of life.
Black Tie CBD vs. Other Brands: How They Stack Up in Quality and Affordability:
While choosing the brand for your CBD products, you must consider various factors like affordability, Quality, customer services, effectiveness, third-party lab results, customer reviews, refund policy, and delivery services.
Black Tie CBD surpasses all other brands in the factors mentioned above. It offers a range of CBD products, from gummies to tincture, oil, vape cartridges, and pet treats. Its specialty is CBD flower obtained from hemp. All the hemp obtained is organic from the same source – Umpqua River Valley, while most other brands do not use organic hemp.
All the products of this brand have THC lesser than 0.3% making them medically safe to use, while other brands may have high THC ratios in their CBD products.
It also offers lab testing results, ensuring you are getting your desired results. It has won various awards for its products, and being a new one in the CBD industry and winning numerous awards for its products is an achievement of Black Tie CBD, ensuring you will get quality products recommended by various people. 
The company provides a refund policy and ensures timely delivery throughout the USA. Its customer support services are also appreciable. So, while buying from Black Tie CBD, you don't need to worry about returning it or the late delivery of the products.
The brand has very positive reviews; most customers rated them 8 out of 10. This is a quality rating when compared to other well-known brands. The company offers a range of products within a wide price range. You can buy its products from 0.99 to 224$ according to the quantity and type of product you purchase. 
All its products are highly potent. They provide medicinal benefits like relieving pain and anxiety and providing peaceful sleep using their anti-inflammatory potential.
Considering all the above factors, we can say that Black Tie CBD has rightly outraged all other brands in its affordability and Quality.
News
Stay home & get your daily
needs from our shop
Start You'r Daily Shopping with Nest Mart
Best prices & offers
Orders $50 or more
Free delivery
24/7 amazing services
Great daily deal
When you sign up
Wide assortment
Mega Discounts
Easy returns
Within 30 days