Are There Different Types Of Edibles - Updated [2022]?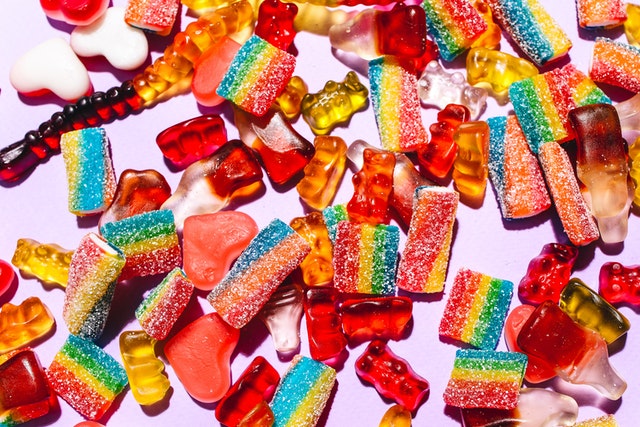 Patients have several alternatives when it comes to medical marijuana. They can even drink or eat their medicine, which is one of the many advantages of medicinal cannabis. Taking your medicine is more fun when it comes in the form of a tasty CBD edible. If you're interested in CBD edibles, then you may want to know if there are different types.
Are there different types of CBD edibles? The simple answer to this is yes. In the following section, we discuss some of the common types of CBD nourishments. 
Types of CBD Edibles
CBD edibles come in three main varieties, which are as follows:
CBD edibles that are consumed orally soak via the mouth cavity. Oral CBD includes lollipops, tinctures, mints, and hard candies.
The benefits of these edibles start instantly. However, the effect of oral CBD edibles wears off faster than that of gastrointestinal CBD, lasting around 2-3 hours.
Gastrointestinal or Digestive
The gastrointestinal or digestive CBD edibles are absorbed via the stomach and take around 2-3 hours to fully activate. They include CBD-infused foods, such as cookies and chocolates. 
When compared to other types of edibles, the effects of digestive CBD remain longer and give relief for around 8 hours.
CBD beverages and infused chocolates are examples of hybrid edibles that are absorbed via the mouth cavity as well as the stomach. The hybrid's effects begin in 30 minutes and persist for around 4 hours.
What forms of CBD edibles can you consume?
While CBD cookies and brownies are perhaps the most popular forms of edibles, consumers have a plethora of other alternatives. In reality, the variety of edibles available is nearly infinite. Each variety has unique properties and applications, so it's important to explore to discover the best one for you.
If you're seeking a tasty and healthful method to absorb CBD, the following are the common forms of CBD edibles. 
CBD gummies are the most common sort of CBD consumable. They are convenient to transport and taste delicious. When selecting a CBD gummy, be sure to look at the dose. Some CBD gummies contain very little cannabidiol, while others contain a lot.
CBD capsules are an excellent method to obtain your daily CBD dosage. They're simple to consume, and you can quickly change the dosage to meet your specific needs. Capsules also offer the advantage of being flavorless and odorless.  
CBD chocolate bars are available in a variety of flavors. Some are relatively basic, including only CBD and cocoa, while others incorporate a range of ingredients like nuts, spices, and fruits.
CBD energy chews are a great option if you want a healthy and effective approach to improving your energy levels. These solutions are popular because they offer everything you need to boost your physical and mental health while having no bad side effects.
Tinctures are one of the most common CBD edibles. They are available in a number of tastes, such as mint, grapefruit, and orange. You may also purchase them with varying doses of CBD according to your need. One thing to keep in mind with tinctures is that they must be taken sublingually.
Final Thoughts
Whatever form of CDB you pick, it is always crucial to be conscious of the doses and how much you consume.
To make sure that you are receiving the optimal dosage, it is critical that you purchase quality items from a reputable dispensary.
News
Stay home & get your daily
needs from our shop
Start You'r Daily Shopping with Nest Mart
Best prices & offers
Orders $50 or more
Free delivery
24/7 amazing services
Great daily deal
When you sign up
Wide assortment
Mega Discounts
Easy returns
Within 30 days