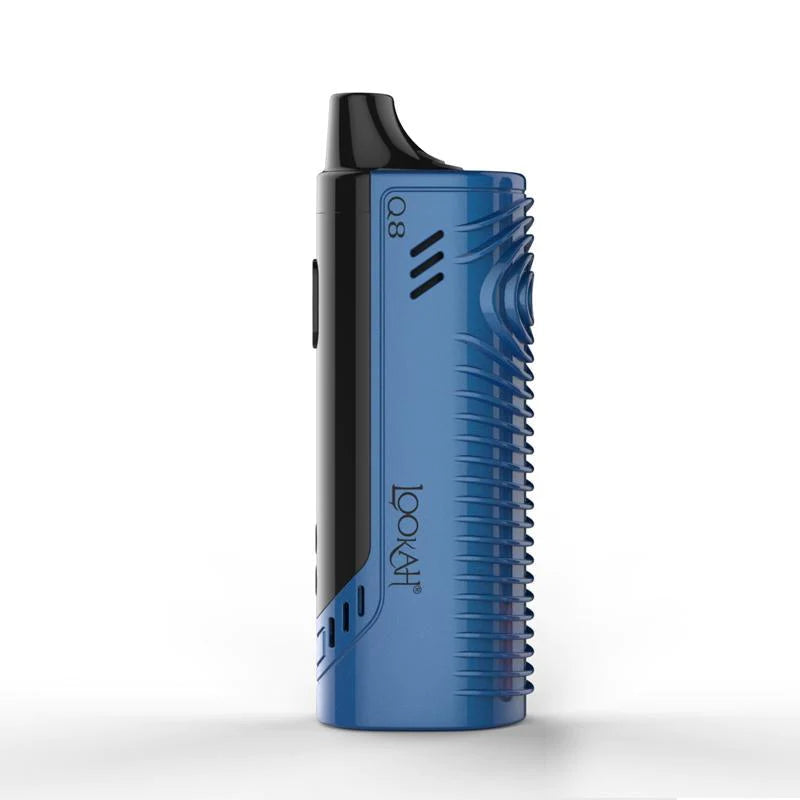 When you're looking to buy a new vaporizer, it can be difficult to figure out which one will be best suited to your needs. Here we are to help you out. Vaporizers are available in different shapes and sizes, so it can be difficult to know what will work best for you. Here, we'll cover the most important features you should look for when buying your top Vaporizers for CBD so that you can get the most out of your vaping experience.
How Do CBD Vaporizers Make You Feel?
CBD vaporizers are becoming increasingly popular as people look for natural ways to feel better. CBD is a non-psychoactive compound found in cannabis that has been shown to have numerous health benefits. When inhaled, the best CBD vaporizers allow you to get all the benefits of CBD without the psychoactive effects of THC.
CBD vaporizers come in many different forms, including vape pens, e-cigarettes, and portable vaporizers. If you're looking for the top Vaporizers for CBD, here are some things to keep in mind. The best vaporizers will typically be made with ceramic or quartz materials because they heat up evenly.
The best CBD vaporizers also usually provide precise temperature control so you can adjust the heat to suit your needs. Lastly, when choosing a vaporizer, make sure it's designed specifically for use with cannabis extracts or oils because most other vapes don't do well with them. In this regard feel free to use our services and products.
Do CBD Vaporizers help with panic attacks?
If you're looking for a natural way to ease anxiety and panic attacks, you may want to try CBD vaporizers. Vaporizing CBD allows you to inhale the compound without the harmful side effects of smoking. CBD vaporizers are becoming increasingly popular as more people learn about the benefits of CBD.
If you're considering using a best CBD vaporizer, here are some of the ideal products that we offer. Just check our selection and buy the perfect one online. The vape pen features four temperature settings that allow you to customize your vaping experience. This vape pen uses preloaded cartridges with different levels of nicotine so if you need to gradually reduce your intake this is an excellent option. It also comes with a handy keychain so it's easy to transport and store.
This sleek and portable device heats up quickly so it's perfect for those who are always on the go. Plus, this vape pen has different heat settings so you can choose what feels best depending on your mood or needs at the time.
Why Do We Use CBD Vaporizers?
CBD vaporizers are becoming increasingly popular as people look for alternative ways to consume CBD. CBD is a non-psychoactive compound found in cannabis that has been shown to have a variety of health benefits. Unlike smoking, vaporizing allows you to inhale the CBD without exposing yourself to the harmful chemicals found in smoke.
Top Vaporizers for CBD also allow you to control the amount of CBD you consume, which can be helpful if you are trying to Lookah q8 wax vaporizer pen 
manage a specific condition. There are a variety of different CBD vaporizers on the market, but we provide the best products.
Top Vaporizers for CBDrs are those that use CBD isolate. CBD isolate is a pure, crystalline powder that contains 99% pure CBD. There are no other cannabinoids, terpenes, or flavonoids present in CBD isolate. This makes it the most potent form of CBD available. When you use a CBD vaporizer with CBD isolate, you're getting the maximum possible dose of CBD. That means you'll feel the effects more quickly and strongly than with any other type of CBD product. Plus, because there are no other  compounds present in CBD isolate, it's much easier to accurately dose than other forms of CBD.
You can be sure you're getting exactly the amount of CBD you want when you use a CBD isolate vaporizer. The one downside to CBD isolate is that it tastes pleasant as some other types of CBD products. If you don't mind CBD taste, then a CBD isolates vape pen might be perfect for your needs. Vaping CBD isolate is a pretty great experience because the taste dissipates after just a few seconds.
The biggest difference between using an extract or concentrate versus using CBD isolate with a vape pen is cost efficiency. If you've been using oils and concentrates for a while now, switching to vaporizing CBD isolate might seem like the best taste.
Read More . . .
Stay home & get your daily
needs from our shop
Start You'r Daily Shopping with Nest Mart
Best prices & offers
Orders $50 or more
Free delivery
24/7 amazing services
Great daily deal
When you sign up
Wide assortment
Mega Discounts
Easy returns
Within 30 days