Marijuana for Back Pain: Using Marijuana for Chronic Pain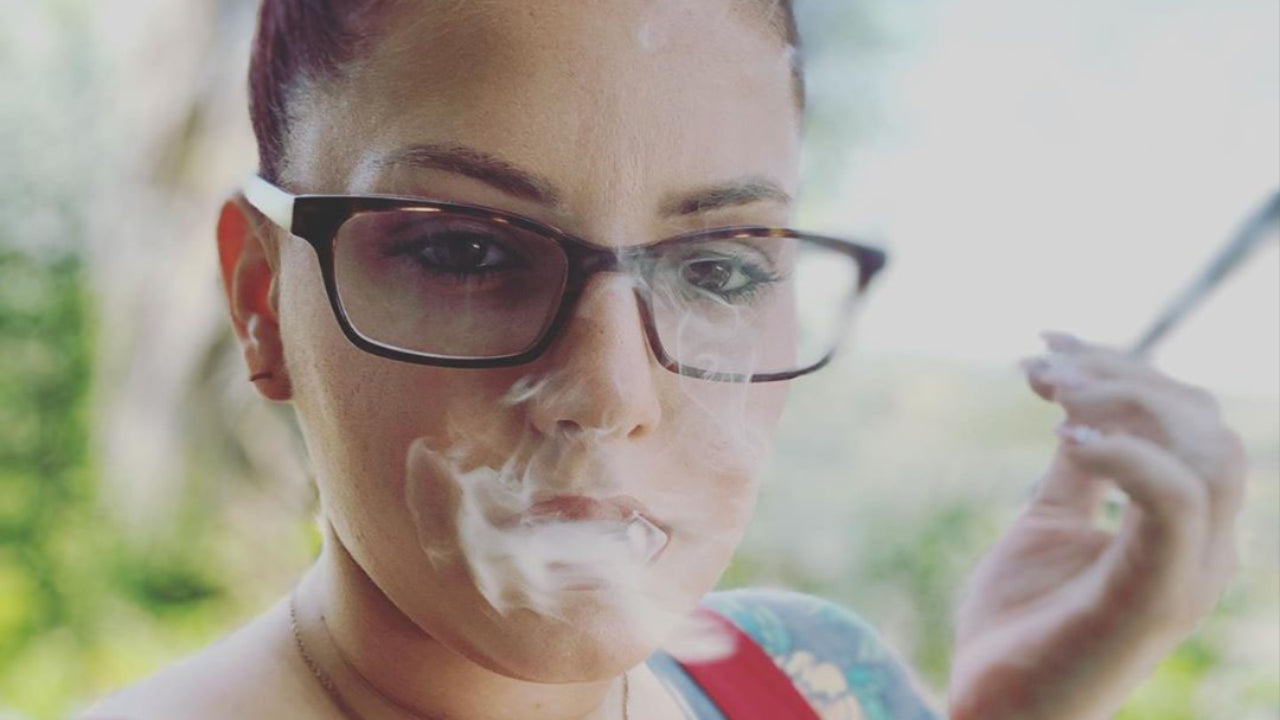 Pain management is tricky, but it IS possible to use marijuana for back pain. You can only take so many painkillers before they damage your body or cause a major addiction. Many patients, understandably, are making the switch to more natural methods of pain management, like marijuana. When it comes to using cannabis for pain management, you need to do your research and select your strains carefully.
Cannabis Strains for Muscle, Back, and Wound Pain
Using marijuana for back pain is not a new development. Marijuana is known in part for its ability to ease joint, muscle, and injury-related pain. In addition to easing pain, many strains of cannabis are excellent anti-inflammatories, which helps especially with musculoskeletal issues. Many patients find topicals to be even more helpful than smoking or edibles. 
This gorgeous, high-definition shot brought to you by @trenchtowncolorado
Afghan Kush
This strain is a powerful general pain reliever. Just shy of being 100% indica, Afghan Kush features a pungent aroma and delivers a high that packs a punch. Most of the effects of this strain can be felt in the body, as with all indicas. This strain is packed full of terpenes with analgesic and anti-inflammatory properties. 
White Widow
White Widow is a true 50/50 hybrid, meaning it's exactly half sativa and half indica. This strain provides an uplifting and euphoric high while effectively easing pain, meaning it's perfect to use and go about your day.
Neuropathic Pain
There are two major causes of chronic neuropathic pain: tissue damage and damage to the central nervous system. Studies have suggested that low doses of cannabis vaporized can help ease neuropathic pain significantly. The two major cannabinoids in cannabis, THC and CBD, are known for their ability to reduce inflammation and regulate pain signals released by cells.
This beautiful close-up shot of a Jack Herer bud is from @better.tm
The strains mentioned below contain high levels of neuroprotective terpenes, which can also amplify the preventative properties found in THC and CBD.
Jack Herer
This sativa-dominant hybrid is a favorite among many due to its energizing and uplifting effects. Thanks to the powerful terpenes this strain is loaded with, it's a powerful painkiller. When Jack Herer is grown hydroponically, it's typically also packed with neuroprotective terpenes, which help to reduce stress and inflammation in muscle tissues.
SuperBud
This pungent indica is said to have nearly "narcotic" effects. It's chock full of brain-boosting, pain-killing terpenes. As with all indicas, you'll feel most of the effects in the body, which is part of what makes them so effective with pain management. The only downside is that they will put you to sleep.
Arthritis and Inflammatory Pain
Most strains of marijuana can treat these types of pain, but the effectiveness varies from strain to strain. A study conducted in 1988 found CBD to be up to four times more effective in treating pain caused by inflammation than aspirin. Strains with high levels of CBD are especially effective in treating this type of pain, the best of which are listed below.
Harlequin
This sativa-dominant hybrid contains a 5:2 ratio of CBD to THC, meaning it's great for reducing the psychoactive effects of paranoia and anxiety, but playing up the relief from inflammatory pain. This strain produces a mellow high that's light and gentle while still being pain-relieving.
This great photo brought to you by @clippermess
Cannatonic
This strain, rich in terpenes and cannabinoids, contains close to a 1:1 ratio of CBD to THC. It produces a smooth, mellow high that has led it to become a favorite amongst those suffering from chronic pain, thanks to its higher levels of CBD. This strain won't put you to sleep, so it's great for daytime relief and produces a calming, relaxing effect.
WRITTEN BY: MEGAN MEDEIROS | COVER PHOTO BY: @smokeypointprincess_4
MEGAN MEDEIROS IS A FREELANCE WRITER AND EDITOR IN HARRISONBURG, VA. SHE'S THE OWNER AND OPERATOR OF MEDEIROS WRITING, PROVIDING FREELANCE WRITING, EDITING, AND SOCIAL MEDIA MANAGEMENT SERVICES. SHE'S BEEN WORKING AS A CANNABIS WRITER FOR THE PAST TWO YEARS, MOSTLY FOLLOWING THE LEGAL CLIMATE OF MARIJUANA, ESPECIALLY IN AREAS LIKE CALIFORNIA, COLORADO, OREGON, CANADA, AND OTHER LEGAL AREAS. SHE HAS A BACHELOR'S DEGREE IN ENGLISH AND IS CURRENTLY WORKING ON A MASTER'S IN ENGLISH AT JMU.
News
Stay home & get your daily
needs from our shop
Start You'r Daily Shopping with Nest Mart
Best prices & offers
Orders $50 or more
Free delivery
24/7 amazing services
Great daily deal
When you sign up
Wide assortment
Mega Discounts
Easy returns
Within 30 days