What Are the Best CBD Oil Benefits?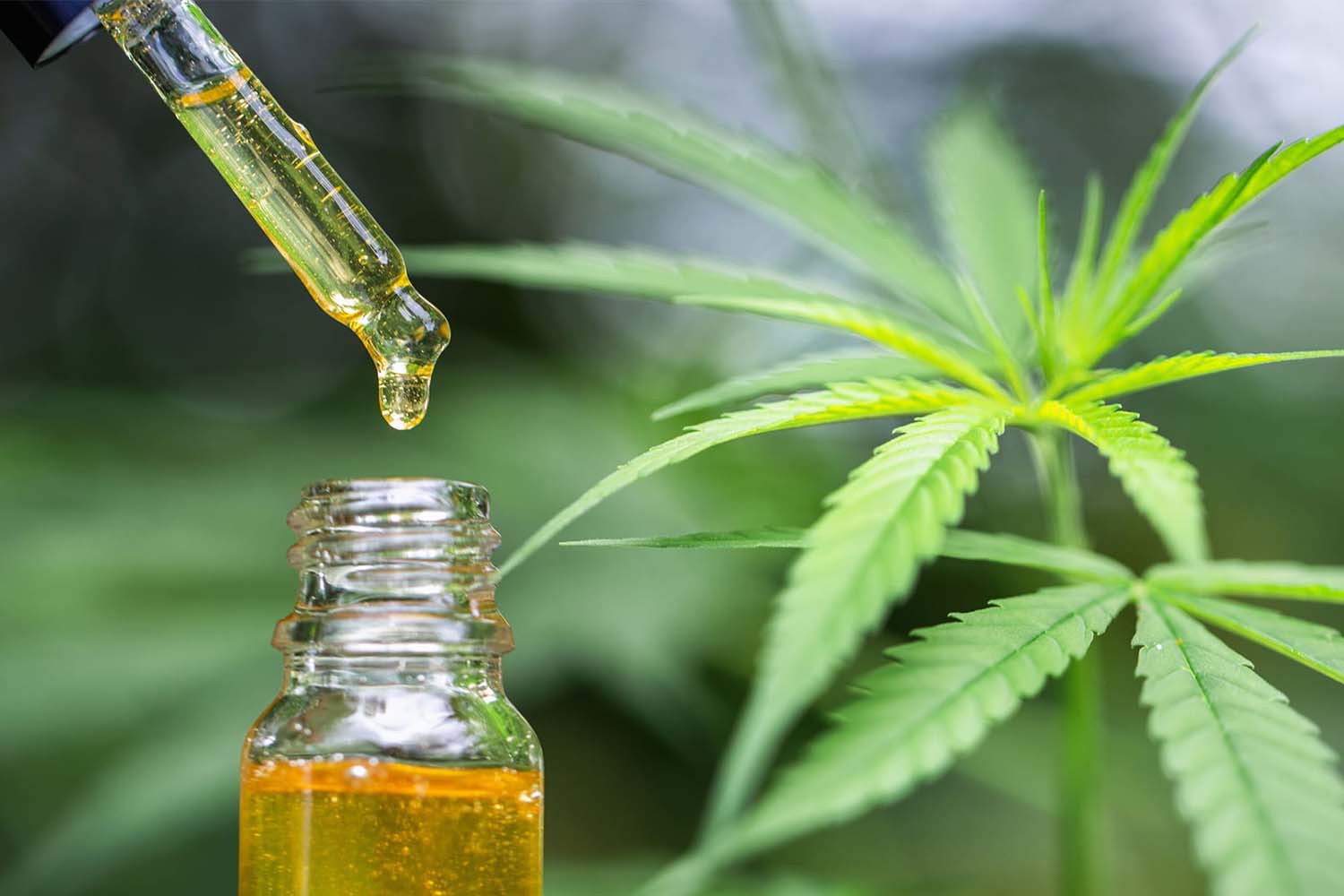 CBD oil tinctures are among the most popular forms of CBD and tend to be the first thing that come to mind when people think of CBD supplements. CBD oils have many benefits that help to make them so many peoples first pick when shopping for CBD. From the different ways that they can be used to the effects that they can have on your health, CBD oils deliver the most balanced CBD experience. So, let's take a look at the best CBD oil benefits and why you should give CBD oils a try. 
#1 - Extremely versatile 
CBD oil tinctures are perhaps one of the most varied forms of CBD that you can purchase. While most CBD products are limited to being used in maybe one or two different ways, there is almost no end to the ways that you can incorporate CBD oils into your daily routine. CBD oils can be used both on their own and as part of recipes and topicals. For a quick and straightforward dose of CBD, consuming CBD oils sublingually on their own is the best option, but for those feeling a little more creative, CBD oils open up many different options. 
A common way to use CBD oils is as part of food recipes. Adding CBD oils to your diet can be as easy as adding a few drops into your morning smoothie mix. You can also work CBD oils into baked goods such as cookies and cakes. Most CBD oils have a coconut or olive oil base, meaning that they can be added to almost all of your favorite recipes, making them extremely fun and versatile. Similarly, CBD oils can be used to infuse your favorite topicals, giving them a few added health benefits. 
#2 - Offer Complete Control 
CBD oils allow you to control the quantity of CBD that you can put into your body at one time. Many CBD products, such as capsules and edibles, come with a predetermined amount of CBD, meaning that you have minimal control over how much CBD you are consuming at any one time. With CBD oils, you can decide the amount of oil that you measure out and consume in one go, giving you a higher level of control over the effects that you experience. For those who like to tailor their CBD intake to suit their mood or health care needs, CBD oils provide the perfect solution. 
#3 - Available in Both Full-Spectrum and Isolate Form
Many people might not realize when shopping for CBD products that there are a few different types of CBD. The two main types of CBD that you are likely to encounter are CBD isolate, referring to pure CBD, and full-spectrum CBD in which all of the plant's other cannabinoids and terpenes remain. 
Many brands only offer one of the two main types of CBD in all their products, including topicals, capsules, and edibles. When purchasing CBD oil tinctures, however, it is much easier to find the two different types of CBD. Premium Jane, for example, makes its CBD oil tinctures using high-quality full-spectrum CBD, allowing you to experience the benefits of not just CBD, but also a wide range of natural cannabinoids and terpenes. Having so many different options available when shopping is just one of the reasons that CBD oils have become so popular. 
#4 - Extensive Range of Flavors 
When it comes to the flavor profile of CBD oil tinctures, there are many brands that like to push their creative limits by creating unique and flavor-packed CBD oils. From mint chocolate to bubble gum flavored oils, if you can think of a flavor, the odds are that you will be able to find a company offering it. There are also brands that stick to a very simple CBD oil formula, giving the oils a very natural and subtle flavor. The ability to quickly choose the flavor profile that is right for you is one of the reasons that CBD oils are considered to be so versatile. Finding oils that you actually enjoy helps to ensure that you can easily stick to a regular CBD routine and experience all of the potential health benefits that CBD has to offer. 
Final Thoughts on the Benefits of CBD Oils.
There are many reasons why people choose CBD oil over the many other CBD products that are available. While it is always fun to try the latest CBD edible on the market, such as infused coffee or chewy cookies, nothing quite competes with the customization that CBD oil tinctures offer. CBD oils vary significantly, from all-natural, two-ingredient formulas to flavor-packed tinctures that contain a long list of ingredients. The great thing about CBD oils is that the options are available for you to choose from and find the CBD routine that works best for you. 
.

Written by Megan Medeiros (BA)
Megan Medeiros has a bachelor's degree in English and is currently working on a master's in English at James Madison University. She's the owner and operator of Medeiros Writing, and has been working as a cannabis writer for the past three years, mostly following the legal climate of marijuana, especially in areas like California, Colorado, Oregon, Canada, and other legal areas.
This post contains references to products from one or more of our advertisers. We may receive compensation when you click on links to those products. For an explanation of our Advertising Policy, visit this page. All photos were sourced from Pinterest.com | updated 2021
Stay home & get your daily
needs from our shop
Start You'r Daily Shopping with Nest Mart
Best prices & offers
Orders $50 or more
Free delivery
24/7 amazing services
Great daily deal
When you sign up
Wide assortment
Mega Discounts
Easy returns
Within 30 days