11 Best Weed Scales - The Ultimate Guide!

Many cannabis users eventually choose to buy a good weed scale: perhaps you have loads of weed and want to keep track? Maybe you want to bake some edibles? Or maybe you even want to start your own business (assuming it's legal where you are)? There are plenty of reasons why you may want a scale and it's a worthy investment; even the best scales don't have to cost a lot of money, and they're handy to have around.   
There are all sorts of weed scales: from your standard kitchen scale to digital scales with precision sensors, finding a scale for weed doesn't have to be complicated. In this guide, we'll walk you through how to find the right weed scale for you as well as answering some frequently asked questions!
In the conclusion we've got some tips and tricks if you need them. Measuring marijuana, resetting a weed scale, and other useful explanations can be found at the end. Before we get there though, let's go through some of our favourite weed scales available on the market right now.
 

You can't go wrong with this Smart Weigh scale.


Smart Weigh is a famous company selling many different scales that have positive product reviews and reasonable price tags. Our favourite is their SWS100 digital pocket scale. This foldable scale is perfect for travelers and includes the most popular weighing modes including grams, ounce, troy ounce (grain) and pennyweight. This pocket size weed scale is perfect for personal use. It has a beautiful, blue back light accompanying its LCD screen making it using the scale in darker conditions easier. In addition, it has dedicated buttons for different modes and its weighing scale can accurately measure items of up to 100g in graduations of 0.01 gram.      
It wins our "Staff Pick" award for being the most reliable scale on the market with plenty of 5 star reviews and satisfied customers.  
What we love about this digital pocket scale!
Compact and lightweight
0.01 gram resolution
Beautiful backlit LCD


It's hard to get more precise measurements than what this bad boy can give you!

If precision is a priority then this mini scale by Gemini might be just the one for you! The most highly accurate scale on the market that doesn't break the bank, it can measure in 0.001 hundredth of a gram increments and conveniently fits in your pocket. In addition, this well-designed scale comes with a carrying case, tweezers, protective lid and tray. Visually it looks professional and has 6 different weighing modes, more than most other marijuana scales!  
The only major downside to this
weed weight scale
is its capacity maxes out at 20 grams; something to note if you're planning to go big on your weed! Some customers have also reported it to be a bit fragile.  
Why we think Weigh Scales Gemini are some of the best digital scales!
High precision; perfect for concentrates/dabs
Includes case & calibration weights
Looks super professional


This scale can handle larger quantities of whatever it is you need to measure!


If you require a scale with a capacity of more than 1 or 2 kilograms, then we'd recommend you take a look at Ozeri food scales. Their multi-function scale is the most popular with both food and weed connoisseurs and can weigh up to 5100 grams (11.24 lbs) to the nearest gram. Keep it as a digital kitchen food scale (edibles, anyone?), or turn it into your designated weed scale - or use it as both! Whatever floats your boat. 
It has a high-quality finish, long battery life and is made from stainless steel. Also handy is its function to subtract the weight of any bowl or container you may use to measure your weed with. Batteries included, some combine the quality build and the batteries, we consider it a bargain at just under $15!  
Despite many top reviews, some users have complained about malfunctions in the long term and its larger size does not make it an ideal stealth scale for on-the-go weighing.
What we love about this digital kitchen scale!
High capacity @ 5100 grams
Affordable price @ $13.96
Long battery life and batteries included
Stainless steel build makes it easy to clean and gives it a sleek look


This scale would look sleek in any kitchen!

Etekcity is well known for making high quality, low cost kitchen scales. This Etekcity
digital scale
costs less than $15 and has earned the love of many cannabis users with its beautiful glass finish, which also has the advantage of being easy to clean.  As its name suggests, this scale uses touch-sensitive buttons, handy for anyone wanting to weigh with dirty or sticky fingers.  
This scale has a 5kg capacity and weighs in 1 gram increments. We'd recommend this scale primarily for at home personal use as the glass is fragile and users have reported a shorter than average battery life.  
What we love about this beautiful, digital kitchen scale!
Sleek glass finish
Easy to clean
Touch sensitive buttons


Pick this scale up easily if you've got a Walmart near you.


If you're desperate for a scale, you'll be glad to know that a reliable one is available at your local Walmart. Their pocket mini weight scale has a maximum capacity of 500 grams and can measure to a precision of 0.01g, sufficient for most weed users! Although not as visually appealing, It has a durable finish and a protective scale cover. The padded touch buttons are easy to push in, even with sticky fingers. In addition, Walmart also sells a protection plan, costing only $1 per year.    
This scale is more expensive than some others mentioned on our list since batteries are not included, so don't forget to pick some up when you visit the store!  
What we love about this pocket scale!
Affordable protection plan
Durable with protective lid
Compact yet capacity is 500 grams


The Triton T2 was made for cannabis connoisseurs!

This Triton herb scale is one of our favourite digital weed weight scale on the market today. Designed specifically for weed users, it comes with several handy features including a protective tray, a magnetic black cover and a large backlit display. The measuring surface is protected by a further hardcover which can also act as an expansion tray. The scale has a weighing capacity of 550 grams with a precision of 0.1g and can weigh in grams, ounces, troy ounces and pennyweights. The scale is lightweight, compact and has a nice, grippy rubber finish.  
At $16.50, batteries are also included making it great value for money!    
Why we think it's one of the best digital weed scale!
Small and compact
Flip top lid adds extra protection
Comes with expansion tray
Batteries included
Large LCD display


Portable and reliable, take this scale wherever you need to.

If the previous Triton scale is not small enough for you, then check out their mini scale! It's 15% smaller in both size and weight but can still measure up to 400 grams with a precision of 0.01 grams. Like its bigger brother, it features a large, backlit LCD screen, an expansion tray and a protective flip cover.  
It costs a fraction more at 20 dollars but totally worth the investment if you're going to be doing a lot of traveling!  
What we love about this digital mini scale!
Super compact and lightweight; take these pocket scales anywhere!
Accurate to 0.01 grams
400 grams capacity




Discreet and portable, this minute scale has impressive weighing capacity!


If portability is an absolute priority then it's hard for us not to recommend this zippo lighter scale by MyWeigh. It fits snuggly into a zippo sized container and has an impressive 500g capacity! It comes with similar features to other top scales for weed such as a protective lid, backlit LCD screen and four different weighing modes.    
Though impressively small, it does come with a couple of disadvantages. It is easy to break if you accidentally put more than a few kilograms on the weighing pad. MyWeigh does recognize this and provides a 30 year warranty. In addition, the small buttons and pad can make it difficult to use, calibrate and clean. Bear in mind that small button batteries are not as readily available as standard pill batteries.    
What we love about this pocket scale!
Compact design makes it one of the ultimate stealth scales
500 gram capacity
30 year lifetime warranty



We know they're just scales, but that doesn't mean they can't have personality!
If you liked the look of the lighter scale, then take a look at this similar small and innovative digital weed scale by AWS. The backlit LCD display utilizes a witty design and is retractable, effectively halving its size over other standard pocket-sized scales. Measurements are given at 0.01 gram increments with a capacity of 100 grams and the price includes both batteries and expansion trays. Many different colours are available.  
This scale is fragile and small buttons can be annoying for some, but reviews have overall been excellent!    
Why we think it's one of the best digital scale options!
Many different colours available
Retractable LCD display
Small and pocketable
Who doesn't love putting their money towards something that's multi-purpose?

While the cover simply looks like a standard ashtray, lifting the silver cover reveals an electronic scale; the definition of stealth! It has a capacity of 550 grams with a precision of 0.1 grams and has four different weighing modes, including a Tare button.  
If you want a weighing tray that is super stealthy, this is a great option. While this digital weed scale is made from plastic and the buttons do look cheap, the ProScale provides a five year warranty.  
What we love about weighing weed with this ProScale tray!
5 year warranty
Stealthy design
Doubles up as an ashtray


Weigh and calculate all at the same time with this stealthy scale.

If you're super keen with your weed calculations, then look no further than this pocket calculator scale by Horizon. At first glance, it looks like any other scientific calculator you may find in a stationery shop, but look carefully and it actually opens up to reveal a pocket sized digital scale. The calculator is solar powered and detachable while the scale has a capacity of 100g, giving readings of 0.01 gram increments on its backlit display.  
Bulkier than others, some critical reviews have complained of difficult calibration and a short battery life.  
The price of $14.99 includes both the scale and calculator, 2 for the price of 1!  
Why we think it's one of the best weed scales!
Stealthy design; looks like (and comes with!) a calculator
Good value for money
0.01 gram resolution
Conclusion
Good scales for weed go much deeper than just being accurate and having many weighing modes. They need to be compact, easy to clean and, for some, have a professional look. Now that we have shared our list of the best weed for scales, we also want to answer some commonly asked questions about how to measure your weed.
How to measure weed without a scale?
There are plenty of creative ways of measuring weed without a scale! The most simple is without a doubt using your smartphone. Just download a well-reviewed weed scale app from the app store and get weighing! A worthy question How to measure weed?  
If you don't have a phone around or if it's out of battery (probably the latter), you can always measure your weed using the old-fashioned way. All you'll need is a ruler and a penny (abbreviated to dwt). Simply place the centre of the ruler on a pivot and place the coin and weed on either side of the ruler. The coin will work as a sort of calibration weight. Convert dwt to grams by multiplying by 1.56. If you do not have a penny you can use other coins, simply search their weight online. This certainly won't result in the world's most accurate weight total, but you'll get pretty darn close!
How to reset a digital scale?
Weed scales can become inaccurate over time and may require calibration.  
Clean the scale preferably with ethanol to ensure there is no dirt.
Once the scale is completely dry, reset the scale. Be sure to do this on a level surface without any airflow.
Calibrate the scale using the appropriate weight as stated in the manual.
If you do not have calibration weights at hand, you can always use coins as a substitute. A nickel weighs 5 grams and a cent weighs 2.5 grams; don't forget to make sure your coins are clean!
Once calibrated, check by using a known weight of any object. This can be anything from a coin to something in your kitchen.
How to make marijuana measurements?
Ounce, grams, "eighth", "quarter", It all gets a bit confusing! We've included this weed measuring chart to make things easier for you (Source: My 420 Tours):
This weed scale chart does not include troy ounce (abbreviated to ozt) as it is less popular nowadays. You can convert ozt to grams by multiplying by 31.1.

Thanks for reading!
We've covered many different types of scales in our guide, from tiny zippo sized scales to heavier duty kitchen scales! We are sure that we have the right scale for you on our list!  
With that we will wrap up, but if you have any other questions please don't hesitate to drop a comment below!
.

Written by Megan Medeiros (BA)
Megan Medeiros has a bachelor's degree in English and is currently working on a master's in English at James Madison University. She's the owner and operator of Medeiros Writing, and has been working as a cannabis writer for the past three years, mostly following the legal climate of marijuana, especially in areas like California, Colorado, Oregon, Canada, and other legal areas.
This post contains references to products from one or more of our advertisers. We may receive compensation when you click on links to those products. For an explanation of our Advertising Policy, visit this page. All photos were sourced from Pinterest.com | updated 2021
Reviews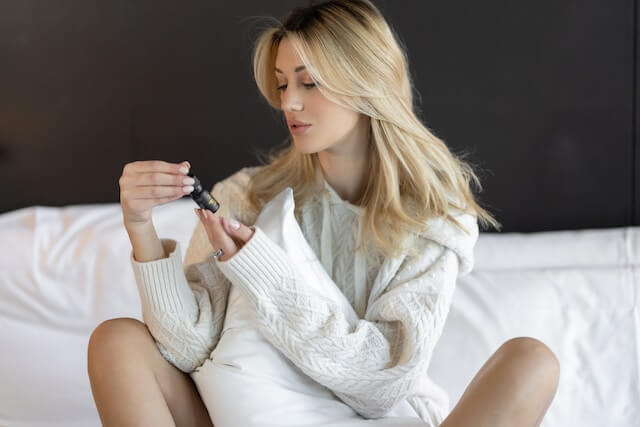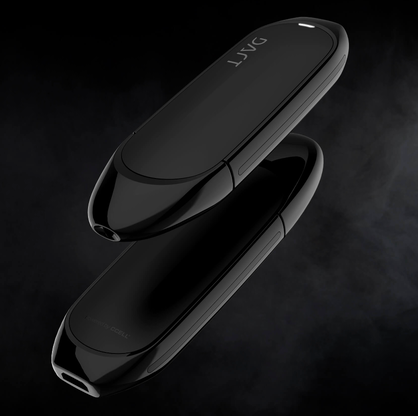 Stay home & get your daily
needs from our shop
Start You'r Daily Shopping with Nest Mart
Best prices & offers
Orders $50 or more
Free delivery
24/7 amazing services
Great daily deal
When you sign up
Wide assortment
Mega Discounts
Easy returns
Within 30 days