12 Best Bubbler Pipes | Coolest Bubblers

What is a bubbler, you ask? It's the smallest type of water pipe you can find and is very similar to a water bong. You can really think of bubbler pipes as tiny bongs. We find cool bubblers to be some of the best water pipes available on the market. They give you all the joy of a bong without the large size, making it easily portable and passable.

In this article, we've done the research and narrowed it down to the absolute best bubbler bongs currently available. All of these pot pipes for sale are top of the line - everything from Grav labs to MJ Arsenal to EYCE. We think, by the end of this article, you'll agree with us that, when it comes to bongs vs. bubblers, bubblers take the cake!


Things are going to get magical with the Merlin bubbler! Photo: @callie_rayelle
"The Merlin" is definitely our glass bubbler bowl of choice. First off, it'll provide you with the coolest hit you've ever had the pleasure of taking. This recycler water pipe pulls water into the upper chamber, then cycles the smoke through the water in the pipe multiple times. With more surface contact between the hot smoke or vapor and the cool water, each hit is unbelievably smooth and full-bodied. This mini coolest bubbler pipe definitely packs a punch!
What we love!
The amazing and incomparable recycler system

You can use it as a handheld dab rig or blunt bubbler pipes

Affordable price

Strong, sturdy construction

Get the natural look to go with your natural remedies with this @marleynatural bubbler.


This tiny water bubbler pipe is as effective as it is stylish. Unlike the thousands of pink bubblers and purple bubbler pipes on the market, Marley Natural's bubbler pipes has a much more classy and simplistic look. This hybrid water and dry pipe is a spoon bubbler that offers the best of both worlds. The base is intended to contain a large amount of water for its size and the globe-shape percolator is great for filtration. You won't be disappointed with how this piece smokes. Plus, it's light and portable and has detachable parts for easy cleaning. This bubbler bowl is a little pricey but worth every penny.
What we love!
The classy and simplistic style

The smooth hit

The small size makes it perfect for travel
Small but mighty! Photo: @Grasscity

This double coolest bubbler pipes provides an incomparable smoking experience. The  double chamber design keeps debris away from your mouth, minimizing what's commonly known as Scooby Snacks. It also helps to diffuse your smoke and cool it down before hitting your system, making your hits more enjoyable. AND! This mighty little bubbler has a built-in perforated diffuser, just in case you like your tokes extra smooth (who doesn't?).
What we love!
Affordable price

Provides smooth, clean rips

Minimizes Scooby Snacks

Strong glass and stable, flat base makes it harder to break
You can really hammer out a good time with this bubbler! Photo: @eycemolds




This silicone bubbler pipe is somewhat of a cross between a hammer bubbler and a Sherlock bubbler pipe. This bubbler bowl is superior to other tobacco water pipes in one major way: it's made of silicone. This means it's virtually indestructible. With advanced water filtration, a snap-in borosilicate glass bowl, a hidden stash container, and an integrated steel poker, this bubbler pipe is sure to please.
What we love!
Affordable price

Lightweight and durable

Comes with bonuses (hidden stash container and integrated steel poker)

Mirrors Hammer bubbler design
We'd be throwing our trunks up in celebration with this bubbler, too! Photo: @TokerSupply


This amazing elephant bubbler water pipe ticks both the box for functionality and the box for looks! This piece is essential to anyone's collection but especially for those that like unique water pipes. This piece is easy to use and hold, in addition to looking crazy awesome, so it's easy for those inexperienced smokers that may not know how to use bubbler pipes.
Unlike many elephant bubbler water pipes like this one, Weed Republic's elephant bubbler is constructed of thick, durable glass with incredibly sturdy legs, so it's much more durable than others. While there's nothing bad about the smoking experience this piece offers, there's nothing exceptional either; it's simply average. The look of this piece is definitely what sets it apart from the crowd.
What we love!
Small size

Sturdy construction

Unique design

Affordable price

You'll be ready to catch 'em all after you light this bubbler up! Photo: @Mile High Glass Pipes


While this particular Pokemon pipe is set up as a dab rig, you can easily purchase a bowl for it to make it into a bubbler pipe or small bong. This dab rig is the meeting place between fashion and function. It is one of the best cool weed pipes available on the market right now. If you've ever wanted to smoke out of a Pokeball, this is the way to do it! With a large enough base for plenty of water and some ice combined with a small enough design to make it conveniently portable, you truly can't go wrong with this Pokemon pipe.
What we love!
Unique look

Affordable price

Thick, durable glass

Small size - easily portable
Your smoke will be as cool as the blue glass after it spirals through the coil. Photo: @TheBongShop




This gorgeous spiral blue glass bubbler pipe earns its place on this list because of its awesome spiral percolator. Bubblers with percolators can be hard to come by, but this one certainly takes the cake. You can use this piece as a dry pipe and still get a smooth, huge rip thanks to the spiral percolator or you can add water and get the ultimate cooling and smoothing experience.
What we love!
The classic and stunning look

Sturdy construction

Option to use as both a dry pipe and bubbler

Spiral percolator

Affordable price



RAW is at it again with yet another high-quality, smartly designed device made to elevate the smoking experience. Their tiny but mighty, 3.5" tall glass cone bubbler really is just a miniature bong. By sending the smoke through a second chamber before it hits the back of your throat, RAW has designed a bubbler that ensures a smooth, cool toke every time.

What we love!
Unique design

Smooth rips

Small, portable size



The sexy curves of this Sherlock Bubbler do more than look great! They also prevent Scooby Snacks. Photo: @dankgeek 

This super unique-looking, glass sherlock bubbler is one of a kind in looks and functionality. This pipe definitely marries the convenience of a dry hand pipe with the superior function of a water pipe. It's easy to hold and gives smooth rips. The curved mouthpiece of the glass sherlock pipe prevents Scooby Snacks or water from getting into your mouth.
What we love!
Diffused downstem

Original look

Easy to hold

Long-lasting construction


We love this pocket-sized Martian Bubbler! Photo: @purpleringer


This amazing mini bubbler is the best joint bubbler / blunt bubbler around. Its tiny size makes it easy to hold, transport, and use with a blunt or joint. The chamber for water allows you to cool down those often harsh rips from smoking papers. There's very little downside to this amazing pipe; it's even reasonably priced! We're sure you'll never smoke a blunt or joint any other away again!
What we love!
Convenient size

Affordable price

The option to both use a water pipe and smoke a joint or blunt

Sturdy construction


There's no unflattering angle for the Grav Lab's Helix Bubbler. Photo: @purplehazesmokeshop


Grav Labs's Helix pipes have long been known as some of the best pipes on the market, and this bubbler is no exception. The Helix design uses a "Venturi Chamber," which utilizes three micro-hole and directional air-intake to create the coveted Helix swirling action. This pipe gets you the huge, impressive rips you want and the smooth, cool feeling from them you expect from such an impressive piece.

What we love!
Helix design makes for the largest and smoothest rips

Sturdy construction of high-quality scientific glass

Long-lasting piece


You're going to need some extra table space for this one! Photo: @mac420o


This piece is a feat in design, to say the least. With a 12"-long neck, it's definitely going to be a statement piece. This one-of-a-kind piece features a multi-slit diffused downstem in the 4" chamber, producing smooth hits each and every time. It's constructed of thick glass and comes with two small feet on the bottom of the bowl to ensure it can stand up on its own.
What we love!
Unique look

Extremely long neck

Smooth rips

Sturdy construction with feet to allow it to stand on its own

In Conclusion
Bubblers are one of the most amazing types of pipes available for smokers. Combining the smooth, cool, large rips that a bong provides with the convenient, portable size of a dry hand pipe, bubblers are a regular smoker's dream. All of the bubblers mentioned here meet our top criteria:

Quality construction - no flimsy glass or easy breaks here, especially with quality brands like Grav Labs that use things like borosilicate glass!

Reasonable price - we realize this is subject to the buyer, but each of the pieces we list is priced reasonably in accordance with their quality and construction.

Good smoking experience - we

will not

list a pipe that offers a miserable smoking experience.

A pipe we'd smoke ourselves - we wouldn't recommend something we ourselves wouldn't use.
So what are you waiting for? Go fill your virtual shopping cart now with some of these amazing little bubbly wonders!
Have your own favourite bubbler or questions about one on this list? Drop us a comment below! 
.

Written by Megan Medeiros (BA)
Megan Medeiros has a bachelor's degree in English and is currently working on a master's in English at James Madison University. She's the owner and operator of Medeiros Writing, and has been working as a cannabis writer for the past three years, mostly following the legal climate of marijuana, especially in areas like California, Colorado, Oregon, Canada, and other legal areas.
This post contains references to products from one or more of our advertisers. We may receive compensation when you click on links to those products. For an explanation of our Advertising Policy, visit this page. All photos were sourced from Pinterest.com | updated 2021
Reviews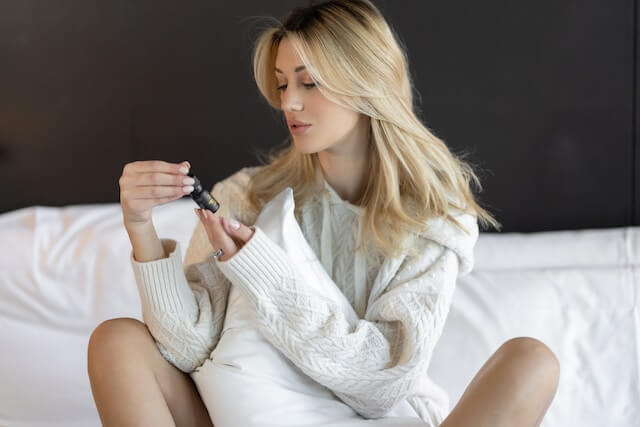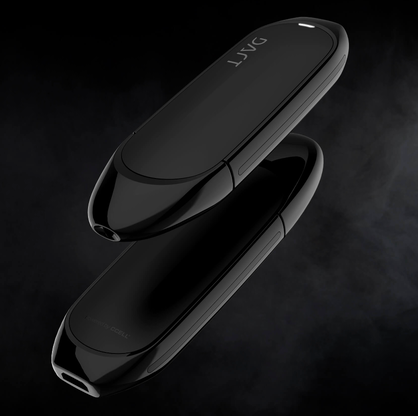 Stay home & get your daily
needs from our shop
Start You'r Daily Shopping with Nest Mart
Best prices & offers
Orders $50 or more
Free delivery
24/7 amazing services
Great daily deal
When you sign up
Wide assortment
Mega Discounts
Easy returns
Within 30 days