12 Best Quartz Bangers in 2023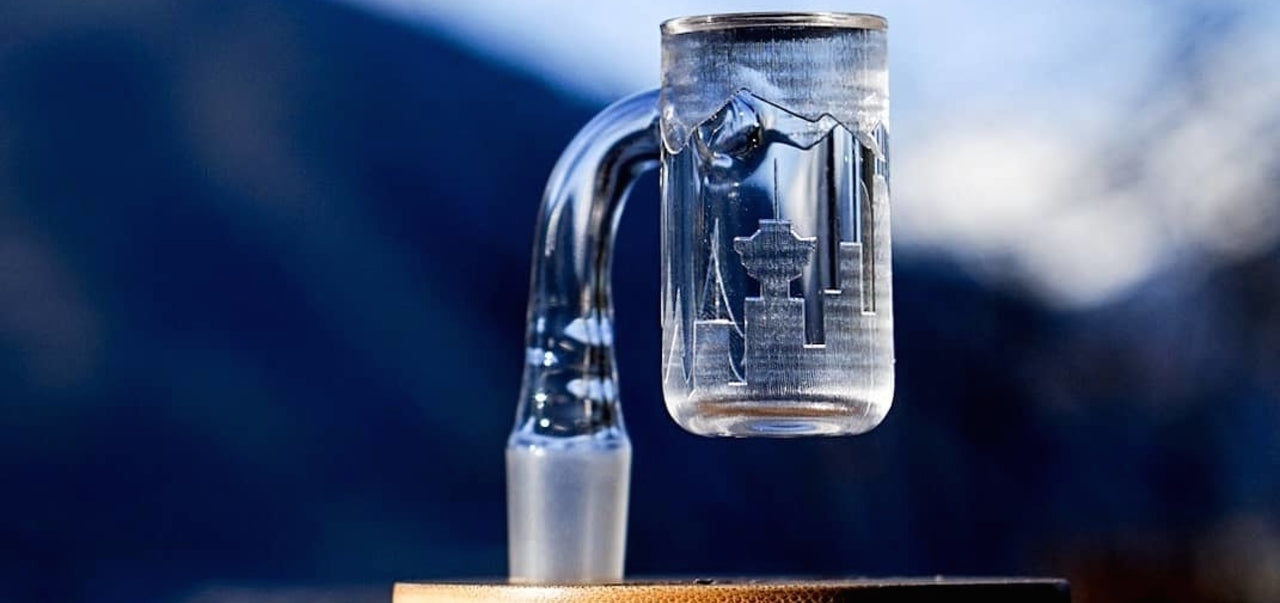 Looking for the best banger for dabs this year? In this article, we list the best quartz bangers in 2019, covering every budget! With such a wide selection to choose from it can be hard to know if you're picking the best quartz banger that's best for you and your toking routine.
Once you've got the best banger for dabs, you'll also want to know how to care for it! Check out the bottom of this article for our best tips and tricks to keep your banger fresh and in top shape for a long time!


Buckle up for this one - it's going to be a crazy ride!


Priced at an affordable $30, this Diamond Knot Quartz banger has a special glass loop which recycles any un-vaporized oil by placing it back into the quartz knot. This allows you to make the absolute most out of your oil and puts your mind at ease about potential spillages. In addition, the loop increases heat retention and gives an even more powerful flavour!
 
This unique system does make cleaning and heating a little trickier, but given its good value, it is hard not to include this banger on our list! In fact, we're selecting it as our Staff Pick because we think it's one of the best bangers you'll find at such a great price. It's a good contender for the best banger for dabs.
 
What we love!
Special Loop system
Affordable at $30
High heat retention
Choose a female version like this, or pick up the male option: don't overthink this purchase!
How does this one compare as the best banger for dabs pick? With a large bucket and thick walls, you can load up more dabs that retain heat longer. This simple yet thoughtful banger is one that will get the job done well for you! Sitting at the end of a neck bent at 90 degrees, the heat will have less of an impact on your rig, which, of course, is preferred for anyone who wants their precious rig to stay in tip-top form longer!
What we love:
Thick, heat-retaining walls
Large bucket to cradle more concentrates
Variety of sizes, including male/female options to fit your specific rig

Your dabs will be twice as nice with this nail!
They say two heads are better than one, and in this case we certainly couldn't agree any more! At just under $30, you get this dual-head quartz banger that'll have you testing out different dabs from session to session. It rates particularly highly on the list of best banger for dabs that we've tried. More than just fun to look at, the design is well-engineered to ensure the smoke from either banger is funneling into your rig for full enjoyment of whichever dab you load into it.
What we love:
Unique, dual-head design
Multiple sizes to choose from to fit many rigs
Great price for a unique piece!


When you need your dabs to hit just the right spot.

While not the most versatile when it comes to fitting different rigs as other bangers on this list, we couldn't leave it off! With German-fired glass and crafts-person-ship, this banger is sure to keep bangin' for a long time (especially when properly cared for; scroll down for more info on that!). G-spot is a company you can trust, and they won't up the price exorbitantly for their quality smoking products.


What we love:


If you lead a horse to this trough we bet it'd take whatever you put in it!


Recently creeping into the market is this trough design, which was first introduced by Joel Halen. Its extra large and wide bucket allows for increased airflow and a larger surface area for heavier dabs. This banger is not for the beginner; not only does it give stronger hits but it's also easier for oil to be sucked down the neck. Nonetheless, this banger has earnt many 5 star reviews and is a worthy investment at $19.99. A real contender for the spot of best banger for dabs in 2022. 
The 90 degree version is easier to use and is the one we recommend, though a 45 degree is also available.  
What we love!
Unique trough design
Large surface area
Good airflow 


Elegantly technical, we love this Thermochromic Quartz Banger!


Could this be the best banger for dabs that you're looking for? This is considered to be one of the most innovative quartz bangers around and will probably be setting the standard for years to come. The Thermochromic Quartz Banger by Puffing Bird contains a unique, special coloured glass in its quartz vacuum, which changes colour from bright yellow to bright red when heated to the ideal dabbing temperature. With this banger, the days of anxiously looking at your phone timer are over!  
It's made with high-quality quartz glass and has earnt many 5 star reviews. We found this banger on sale at 29.99 dollars, making this is a no-brainer buy for both beginner and expert users!  
This dab banger comes in 14mm and 18mm and in both genders. The 18mm female quartz banger is the best seller, but any style is guaranteed to leave you satisfied!  
What we love!
Unique thermochromic temperature indicator
On sale at $30!
Many sizes available


Take your dabbing to the next level with HE's Gavel.


This 14mm male quartz banger is unique because of its all-white bottom. This 4mm thick, 99% oxidized SiO2 quartz layer heats up faster and has a higher heat retention than ordinary quartz glass. If you look carefully, the deep dish also has many small pores; this gives it a higher surface area, therefore allowing more vaporization to occur. What does this mean for you? This contender for best banger for dabs gives users faster smoking with greater flavour.  
Coming in at $180, this oxidized quartz banger is more expensive than other dab bangers out there, but you are guaranteed the strongest of flavours and to save time heating because of its efficiency!  
What we love!
4mm oxidized quartz layer
Small pores increasing surface area
High heat retention




Check out that double wall, ensuring you keep all the fun inside!


Pukinbeagle is well known in the community and has been around since 2008. One of our favourites of this Colorado-based company is their 25mm XL quartz banger. With a 25mm bucket, you are definitely able to get one of the best hits with this! Pukinbeagle's products are always of top quality and one can expect this banger to last a very long time! Its domeless bucket is also double walled; this not only means extra durability but also means that the oil will not get sucked up and down the neck! Though many a company have since tried to copy Pukinbeagle's unique double-walled design, but these guys still do it the best!  
Because of its high heat retention, we especially encourage those who enjoy low-temperature dabs to take a look at this banger! Definitely one of the more popular on the list of best banger for dabs this year. 
What we love!
Original Double walled design
25mm XL bucket
Super durable 
You

can't go wrong with beautiful quality like this!
One of the first things you notice about this Quave quartz banger is its beautiful design. This is no surprise given their reputation; they were, after all, one of the first to introduce quartz bangers to the market. The Club Banger is an absolute classic with an open top bucket. This design allows for easy cleaning and use while giving the strong, high-quality flavours that one would expect.  
The Club Banger comes in various styles and sizes, but their 18mm quartz banger is on the list for best banger for dabs this year.  
What we love!
Beautiful open bucket design
Easy to clean
High quality glass


Known for high-quality products, Toro is a great choice for your banger!


Toro came onto the market with quartz bangers at roughly the same time as Quave and have maintained their high quality ever since. Great for daily dabbing, the 25mm Grail banger is their standard go-to; it has good durability and looks great with its high neck and perfectly sized deep bucket. Based in New York, these guys have a large selection of other bangers, including a 30mm Grail, in case 25mm is not enough for you!  
What we love!
High neck, deep bucket
100% US handmade
Gorgeous look


Move over, Liberty Bell, we've got another historic item coming out of Philly!

Evan Shore has been making some of the best glass bangers out of Philadelphia for more than a decade. This
10mm 100% American quartz banger
has the original slanted top design which can be used with a wide range of caps. Its large, deep bucket and beautifully crafted bottom mean that you can have pretty large dabs that taste great without getting them sucked down the neck. $100 for this is considered a bargain for a handmade, 45-degree quartz banger of its quality.  
Bangers come in 10mm and 14mm in both genders!  
What we love!
$100 for top quality glass
Wide range of sizes
You can't go wrong by adding this banger to your collection!

Whether you're new to dabs or just want to add another banger to your collection, this low priced 420 Science banger is an excellent choice. The quality of its 4mm thick glass is as good as some higher priced bangers; one can expect it to last for many years if looked after properly. It delivers flavourful, smooth hits at a super affordable $14.99! This 14mm female quartz banger is also available in male as well as both 45 and 90 degree settings.  
What we love!
Only 15 dollars
4mm thick glass; Durable!
Available in 45 and 90 degrees

In addition, If you are in need of quartz banger carb caps, take a look at 420 science's impressive selection!


Looking for a new favourite banger?


A perfect choice for those on a tight budget but wanting good quality, this flat top quartz banger by Yo Dabba Dabba may be the one for you! Most notably, it has a super deep dish meaning a large surface area and a heavy dab! Furthermore, its small handle on the side of the nail gives a resting place for a heating coil, ideal if you are not a fan of using a
butane torch
. Add the Yo Dabba Dabba banger to your selection of quartz and you won't be disappointed.     
This 90 degree quartz banger is available in 10mm, 14mm and 19mm.


Take a look at this beaut!


American glass artist Jason Hoyes handcrafts a wide range of affordable bangers which have earnt a good reputation on the market. Customers recognize the price is worth it for the higher-quality smoking experience they enjoy. The original Flat Top has a super large 30mm bucket and can fit a large variety of carb caps, guaranteeing high heat retention and the best possible flavour.  
We recommend this banger to more experienced users because the bucket is pretty close to the neck, which can make heating trickier for some.    
What we love!
30mm deep bucket
Hand crafted
Looks stunning
Thick glass around and under this banger make it well-known for its heat retention.

This Thermal Quartz banger is made of thick glass, with an even thicker bottom to give high heat retention! Perfect when used with a bubble cap, this banger is good for those new to dabbing with its simple design. Judging by the reviews, it has also been able to satisfy more experienced users.  
Available in sizes from 10mm to 18mm in both genders, this banger can match other similar Thermal P bangers by reputable brands such as Pukinbeagle but at a fraction of the price. This is one of those accessories you won't regret adding to your selection. 
What we love!
Thermal Quartz at only 45 dollars
Choice of joint size and gender
Fits majority of bubble caps!  


While you're at it, take a look at the
best bubble caps available today
; also on our website!
What's the difference between a quartz banger and a thermal quartz banger?
A popular type of quartz nail, a quartz banger has a deep dish and a domeless design to allow for maximum amount of concentrate to be vaporized. It takes less time to heat and ensures that heat is directed away from the delicate dab rig.

Thermal quartz bangers, on the other hand, are much more recent and are similar to standard glass bangers. However, they have an additional cylinder in the middle allowing you to dab even more! It has more mass and therefore takes longer to heat, though the heat will be retained for longer.

A glass banger costs more than your average titanium dab nail but is bound to give you the best flavour and generally heats up faster! Glass may not be as durable as titanium, but one can still expect it to last for decades if looked after properly!



How long to heat quartz banger?
A commonly asked question, the time needed to heat a quartz banger varies depending on its thickness and age. At the end of the day, the temperature at which you dab is totally up to you! We recommend to start dabbing at lower temperatures ( 350-450°F; 175-230°C) and to slowly increase the temperature to the level you deem best. A high-temperature dab is considered to be between 500-600°F; 260-315°C.
How to dab with a quartz banger?
Generally, a low-temperature dab takes around 20 to 30 seconds of heating by a torch to achieve; allow around 1 minute for bangers to cool. Trial and error a few times with a timer ( or an E-nail if you have one), and it won't take you long to find the perfect temperature! If you take the time to do this, you'll find the taste that suits you best.

While cooling, apply some concentrate to the quartz bucket (go easy to start with, as they can pack a powerful punch). The concentrate will vaporize on contact with the hot surface, and that's when you'll inhale away!  
How to clean quartz bangers?
As with any glass product, special care should be taken when cleaning; proper cleaning will ensure it lasts for a lifetime.

The most important point is to never use bleach or standard cleaning products on your accessories, for accidentally dabbing trace amounts of this can potentially be very harmful. Instead, you should use an alcohol-based cleaner or distilled water. Soft material such as a cloth or cotton wool (Q-tips work great) is recommended to avoid scratching the delicate glass surface.
We recommend cleaning the banger after every dab session in order to prevent it from giving a dull yellow glow over time.
How to season a quartz banger?
Seasoning means putting a thin layer of wax or oil over the quartz glass, which prevents the dabbing of any potential unwanted material or dirt in order to give the most perfect taste!

To do this, the dab nail should first be heated while placed in the bong or dab rig. Once hot, add some wax or oil using a dabber tool, ensuring all surfaces are well covered. Allow the oil to burn. Note: you should not inhale during this process.
Conclusion
Dabbing concentrates are becoming popular ever since the legalization of marijuana across North America. Using these accessories is considered a healthier way of consuming your marijuana in comparison to other methods such as using pure bongs or blunts since no combustion takes place.
We have covered the 15 best glass quartz bangers on the market in 2019. Glass quartz bangers have the added benefit over titanium dab nails of giving a purer taste and they take a shorter time to heat up; not to mention they're visually stunning! Whether you have a small $20 budget, or prefer a top quality, handmade banger, you are bound to find one that suits you on our list! 
.

Written by Megan Medeiros (BA)
Megan Medeiros has a bachelor's degree in English and is currently working on a master's in English at James Madison University. She's the owner and operator of Medeiros Writing, and has been working as a cannabis writer for the past three years, mostly following the legal climate of marijuana, especially in areas like California, Colorado, Oregon, Canada, and other legal areas.
This post contains references to products from one or more of our advertisers. We may receive compensation when you click on links to those products. For an explanation of our Advertising Policy, visit this page. All photos were sourced from Pinterest.com | updated 2021
Reviews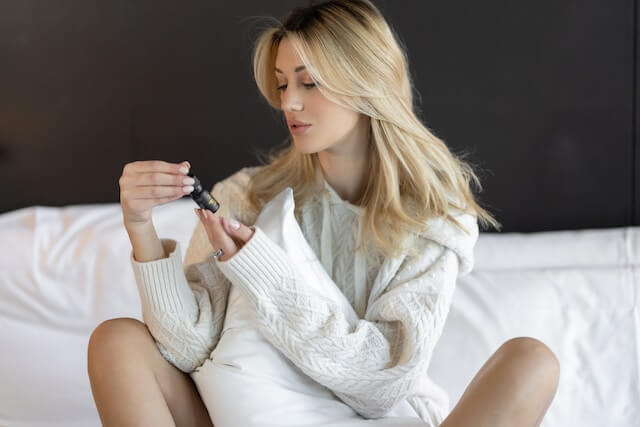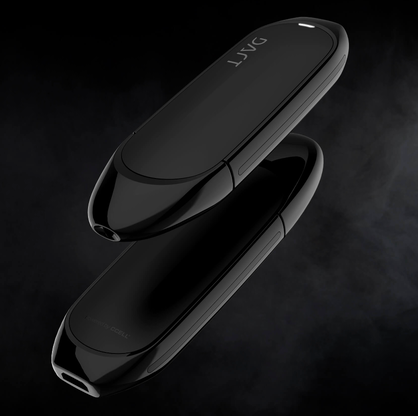 Stay home & get your daily
needs from our shop
Start You'r Daily Shopping with Nest Mart
Best prices & offers
Orders $50 or more
Free delivery
24/7 amazing services
Great daily deal
When you sign up
Wide assortment
Mega Discounts
Easy returns
Within 30 days