13 Best Dab Torches 2023 | Torches for Dab Rigs

Weed concentrates have taken the stoner world by storm. Dabs, as they're called, pack a powerful punch. This strong and powerful concentrate doesn't take much to get the job done. Just one hit and you'll be feeling like you smoked a whole bowl. 

If you've been thinking about getting into the dabbing world, there are a few accessories you'll need to purchase. First, you'll need a dab rig, a banger, and a dab tool such as the dab nail. For those of you who are looking to feel the heat and power of directing a precise flame, we propose you keep reading, as you'll thoroughly enjoy one of these dab torches.

Picking the right dab torch for you can be challenging. There are so many from which you can choose! We're here to help! We did the research for you and compiled this list of the top 13 best dab torches.

In this article, you'll learn:
Our top 13 best dab torches
About different options - propane torches, butane torches, and the various safety features different available
What makes a dab torch the best dab torch
Where to find a dab torch


Let's get started with our list of the best dab torches!


Both reliable and refillable, your dabs will always be well taken care of with this bad boy!
The Blazer Gt8000 Big Shot Butane Torch is our favourite blow torch dab available on the market. It's entirely refillable and has a wide range of applications beyond just dabbing. The Big Shot torch comes with a powerful 2500ºF turbo flame propelled by its fuel source, butane. This Blazer butane torch has the power to continuously burn for up to 60 minutes and a detachable base! It comes in red, black, and blue.
Blazed up and wanting to get creative in the kitchen? Whip up some crème brûlée and turn this bad boy into a culinary torch! It's got some a sturdy base and extra safety features, including a brass nozzle that won't emit a too- large flame. Make sure you don't go crazy - you are playing with fire, after all!
 
Why we think it's the best dab torch!
High-quality torch
Powerful
Long-lasting
Easy to hold
Easy to use thanks to design and instant ignition



Different colours, different sizes - one great torch!
Newport butane torches are some of the highest quality dab torches available on the market. This one also comes in a large size and a mini dab torch size, in addition to the medium we've listed; they're all the same great dab torch, just a different size. This Newport torch comes in three colours: pink, silver, and an awesome tie-dye option. This butane torch has a large capacity and is extremely easy to use. It also features an adjustable flame control and a flame lock so you can enjoy your burn time without the stress of maintaining an ideal flame size.   
Why we think it's one of the best dab torches!
Easy to refill butane torch
Self-igniting piezo torch lighter
Adjustable flame
Easy to hold
Works at any angle



This best dab torch will keep you happily dabbing away for session after session!
Vector Nitro torches come with a 2400ºF flame and a 90-120 minute continuous burning time. This Vector torch comes with a continuous flame lock lever, igniter button with a safety lock, removable stand, and flame height adjuster. One of the best parts of the Vector butane torch is that it comes with a lifetime warranty. This particular torch also comes in a beautiful purple colour.  
Why we think this is one of the best torch for dabs!
Purple colour
Adjustable flame
Igniter button and safety lock
Easy to use and refill
Easy to hold
Removable base

This thing rips? Yes she does!
The Stok torch is a great cheap dab torch! This Stok butane torch has a long lasting igniter, child safety lock, and adjustable flame size - all things that make it a best dab torch for your dabbing needs. It has a max temperature of 2700ºF and comes unfilled, so you'll need to purchase butane to use it. It comes with a lifetime warranty.  
What we love about this butane torch blazer!
Lifetime warranty
Affordable
Easy to use and refill
Child safety lock
Adjustable flame size

Get a torch that lights up your personality! 
This
custom dab torch
features one-of-a-kind, stoned Pokemon art deemed "Smokimon." Dunkees makes all sorts of custom dab torches, but the Smokimon was our favourite torch lighter on the menu. In addition to its awesome design, this small dab torch features a self-starting Piezo electric ignition system, adjustable flame, on/off safety switch, is easy to refill, comes with a lifetime warranty, and can get up to 2700ºF. It works at any angle and comes with an attachable base allowing you to use it hands-free. Dunkees makes a wide variety of super torches, so if you're not a Pokemon fan, there's still hope to get an awesome arted-out one you love!  
What we love about this butane torch!
Unique design
High-quality
Easy to use and refill
Easy to hold
This
Ember
blow torch dab
is cheap, effective, and features a sleek minimalist design. This concentrate torch is easy to use, small and easy to hold, refillable, and lightweight. It does come empty, so you'll need to buy butane and fill it before using it. This small and convenient torch vaporizer is perfect for any and all dab fans.  
Why we think it's the best dab torch blazer!
Cheap - a great partner for your dab nail without breaking the bank
Effective
Sleek, minimalistic design
Small and easy to hold
Easy to use



Take this torch with you so you can dab anywhere you want!
The Firefox Mini Torch is the perfect torch for dabbing on the go. Its small size makes it easy to hold, pass, and pack, making it perfect for travelers and group smokers. Despite its small size, this dab torch still gets up to 2500ºF and has adjustable flame sizes. There's a child resistant mechanism and it can hold enough butane to last 20 minutes continuously burning.  
What we love!
Affordable
Compact design
Easy to hold and pack
Child resistant mechanism
Quality construction


Twice the flame means you'll be dabbing twice as soon!
 
The Cinderwitch Double Jet Flame Torch is a beast of a torch. With double the flame, this torch will get your rig hot in no time. It features push-button ignition, adjustable flame, and flame lock. It comes empty, so you'll need to purchase butane and fill it before using it.   
What we love!
Push-button ignition
Adjustable flame
Flame lock
Double flame
Works fast
Easy to use



The sleek look of this torch only adds to the greatness of it!
The Ember blow torch is the perfect companion to your dab rig. It's refillable, heats up 2400ºF, and comes with a detachable base. It features precision flame control, adjustable flame, and a safety lock. It's classy, solid black design is perfect for any and everyone.   
What we love!
Small size
Easy to hold
Easy to use
Sturdy construction
Quality product


Get yourself a truly unique torch to light your dabs with!
 
This Newport torch is truly original. The Medusa series torches have a unique design resembling a bust of Medusa and her infamous snakes, one of which serves as the mouth of the torch. This dab torch is easy and safe to operate with self-igniting Piezo ignition and a child-proof safety lock. It's a lightweight and cordless design, so it's easy to pass and carry. It also features an adjustable flame. It comes in 3 different colours: gold, bronze, and silver.
  What we love!
Unique design without function suffering
Easy to operate
Safe to use
Child-proof safety lock



Forego the flame altogether with this flameless e-nail.
This flameless torch is perfect for on the go dabbing. This torch kit comes with two Yocan torch quartz dual rod atomizer, USB charger, torch, glass tube, and a wax tool. This coil is perfect for on the go or dabbing in the comfort of your own home.  
What we love!
Best dab torch that's flameless
Rechargeable - no need to worry whether it's a butane or propane torch
Safe and easy to use
Great for on the go and in-home use
Warm those precious dabs with this handy, reliable torch!
 
This great dab torch features a compact design that's perfect for travel and dabbing on the go, continuous flame lock lever, igniter button, safety lock, adjustable flame, and a lifetime manufacturer warranty
on this
best torch for dab
. It has a flame guard and comes in black with green accents.  
Why we think it's one of the best dab torches!
Compact design
Flame lock
Easy igniter button
Safety lock
Sleek look
Affordable
Scorch Torch 5-Jet Multipurpose Butane Torch - $29.99



Ease of use and sleek design bring this torch to the list!
This small butane torch has a sleek design and packs a punch. It's easily the best cheap dab torch we've seen. Part of what makes this the best torch lighter is its power, but the other part is its functionality. It sits so easily in your hand, works great, and its no-fuss, sleek design is perfect for any and everyone.
 
What we love!
Sleek design
Powerful
Affordable
Quality construction
Easy to hold and use
Conclusion
Finding the right dab torch can be a long process that, at times, can seem highly overwhelming. We hope this list of our top 13 favourite dab torches has helped you to narrow down your search and find the right one for you. When choosing, consider the following:  
Is it only for in-home use or do you want it on the go too?
How hot do you need it to get?
Does a detachable base matter to you?
Is it in your price range?
Is there a warranty offered?
Is it highly reviewed?
Can't get enough? Here are some other topics to further your dabbing research:  
How to dab without a torch
What's the best concentrate for dabbing
How expensive are concentrates
How do I pick the best banger and rig for me?


We hope you found this article helpful as you search for the torch that will become your dabbing companion!
If not, drop us lingering questions in the comments box below!
.

Written by Megan Medeiros (BA)
Megan Medeiros has a bachelor's degree in English and is currently working on a master's in English at James Madison University. She's the owner and operator of Medeiros Writing, and has been working as a cannabis writer for the past three years, mostly following the legal climate of marijuana, especially in areas like California, Colorado, Oregon, Canada, and other legal areas.
This post contains references to products from one or more of our advertisers. We may receive compensation when you click on links to those products. For an explanation of our Advertising Policy, visit this page. All photos were sourced from Pinterest.com | updated 2021
Reviews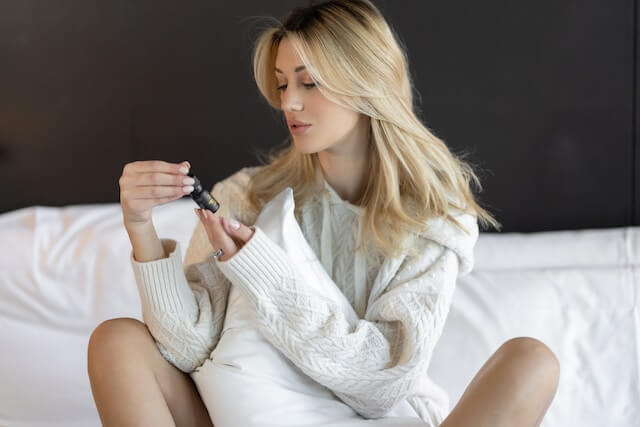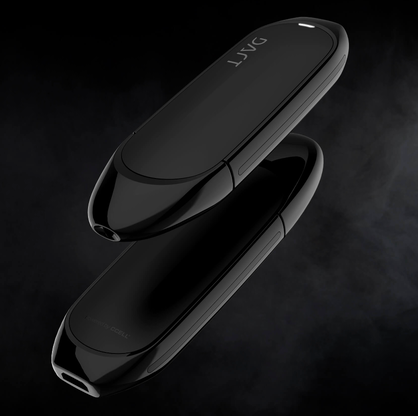 Stay home & get your daily
needs from our shop
Start You'r Daily Shopping with Nest Mart
Best prices & offers
Orders $50 or more
Free delivery
24/7 amazing services
Great daily deal
When you sign up
Wide assortment
Mega Discounts
Easy returns
Within 30 days