7 Of The Best Wooden Pipes For Weed

Pipes are one of the most common methods of cannabis consumption amongst recreational users. In general, smoking pipes are inexpensive, easily transportable and provide an efficient way to smoke at a moments notice. Pipes can be made with a variety of products and include glass, ceramic and even wooden pipes. They also come in a variety of shapes, including the corn cob, Sherlock style, or Meerschaum pipes.
Wood pipes for Weed
, similar to that of wood tobacco pipes, are nostalgic in nature and carry with them a natural and outdoorsy vibe. Often times
best woodenpipes
are used more so for their sense of style and flair rather than their efficiencies, adding a more smokey and earth flavour to your cannabis experience. You can actually change the flavour profile of your flower by using a
wooden weed pipe
; it's almost as if you were "smoking" your weed the same way you would be smoking meat, tofu or tempeh.
When searching for a wooden
marijuana pipe
, it is important to find pipes made of Cherry or Briar Wood, which are considered the best wood for pipes. Both a Cherry and Briar pipe are dense in nature and easy for carving and sanding. Both woods can handle a high amount of heat, which is, of course, essential for smoking. Cherry wood, Black Cherry Wood in particular, is hands down the most recommended due to its more pleasant tasting flavour, beautiful grain and density. So whether you're lighting up your tobacco pipe or loading it with the finest Mary Jane, know you'll be doing so with a quality pipe.
Wooden pipes are durable, practical and can last decades. In this article you will find the best Wooden Pipes in the world right now based on their uniqueness, practicality and price. Pipes aren't all you'll find out there crafted out of wood though, so we've included one bonus item at the end of the list that might make your toking days slightly easier!

We love the golden leaf accent on this unique wooden pipe!
This best Wooden pipes small carved wooden one hitter pipe is great for a quick toke no matter if you use it as a tobacco pipe or for your favourite herb! It's compact size and dugout compartment to hold your stash makes it perfect for travelers. Simply dip the bat into the dugout to load the pipe with your marijuana of choice and walla! You are ready to go. Putting the lid back into place keeps your stash safely contained in one small package that fits perfectly into your pocket or bag.

What We Love:


Convenient
Compact size
Quality construction
Dual Purpose
Get your hands on this unforgettable pipe!


How cool is this piece?! The Sun Token Solar Dome Pipe by Sun Token Products is truly a functional piece of art. Again, another showcase piece, the intelligent and sleek design makes this piece easy to use and provides an intense solar dome hit experience. The body is constructed of cherry hardwood, the best wood to use when crafting
best wooden pipes
. There is a working magnetic head and magnifying lens. The borosilicate glass parts are sturdy but easily replaceable. Every part of this piece can be disassembled for a thorough yet simple cleansing.
  What we Love:
Showcase Piece
Easy to disassemble
Easy to Clean
Intense smoking experience
Glass components are easily replaceable
Marley Naturals is known for their beautifully crafted, quality pieces, and this pipe is no different. They bring two natural elements, glass and wood, together in this über portable taster pipe. About the size of a lighter, you'll be able to take a hit of your favourite Mary Jane strain at home or on the go with friends. In addition to the quality craftsmanship, we also love the very reasonable price for this stylish wooden and glass pipe.


What we love:
Not the most complex design on our list, but certainly a functional one, and, perhaps best of all, this best marijuana pipe is made out of briar wood. This extra-hardy wood makes for a super durable pipe that's perfect for slipping into a pocket and heading out the door. The bowl is medium in size, so you can even pass it around if you're feeling generous!
What we love:
Briar wood construction = durable
Take it anywhere
Random colour choices means you get a surprise when it's delivered

Next up is a similar pipe to the previous one, but with a bit more personality! With this colourful pipe, you get the same benefits of being able to take it anywhere and the medium sized bowl. If you're someone who likes to make a bit more of a statement with their piece though, then this pipe is the one for you!
What we love:
Full of personality
Lightweight and small make for a portable pipe
Low price means you still have enough cash for the weed that you'll put inside it!
Folks will think you spent a lot more than you did when they see you pull out this cute wooden pipe. Reviewers highlight its shape, noting that it lies nicely in the hand. This, combined with its portability and beautiful multi-toned, wooden construction, is why we have selected it as one of our favorite best wooden pipes.
What we love:
Ergonomic shape means it's easy and comfortable to grip
Portable, meaning you can take it wherever you go
Multi-toned wooden construction


Another simple but unique design, the Slider is a great gift idea. It's also the perfect option if you want a quality wooden pipe that's also more discreet. This
stealth pipe
weighs just 20 grams, and the sliding top hides the bowl. This means you can easily tuck it into a pocket without any residue or remaining
herb falling out
. It also means you'll have an easier time keeping the identity of what this little pipe really is - be it a tobacco pipe or dry herb pipe - all to yourself.
What we love:
Stealth pipe that's more discreet than a Sherlock Holmes pipe
Sliding top keeps things tidy and discreet
Quite unique, making it a great gift idea!
Get lost in the intricate woodwork of this awesome wooden pipe! Photo: @Steven Mattern


Looking for unique and 
best wooden pipes
? Check out Steven Mattern Designs in Albuquerque, New Mexico. This is one of the most intricately designed and innovative wooden pot pipes on the market right now. A Steampunk inspired pipe, it's laser cut from walnut, and features a geared lid that reveals TWO smoking bowls beneath. This pipe in particular is inspired by performance, curiosity and digital fabrication. Rotating lids cover two smoking bowls beneath and allow for easy transportation of the pipe when loaded. The innovative design also ensures that the lid cuts off exposure to oxygen, which stops the cannabis from smoldering after smoking.  
What We Love:

Gorgeous Craftsmanship
Laser Cut Carved Wooden Pipe
Discreet, small and compact
Two smoking chambers
Wood Pipe With Lid
Portable Design Features
Intricate Wooden Carvings
You and Gandalf are sure to be buddies if you smoke from this pipe!


This Lord of the Rings inspired pipe creates a magical smoking experience that embodies the essence of wizadary. The Wooden Gandalf Pipe can be very popular, user friendly and, truthfully, just looks cool. This long wooden pipe is made of exquisite Briar wood, a common wood used in tobacco pipe making, with a smooth finish. The handle is made with a plastic tube and is resistant to moisture. Purchase includes a printed velvet bag and pipe cleaner.  
What We Love:


Beautiful elegant shape
Unique
Comes with a pipe cleaner and velvet storage bag
Similar to a traditional smoking pipe
Like a bear to honey, so too can you get your hands on the sweetness!

This all natural smoking pipe is handcrafted from high-quality walnut wood and does not contain any harmful chemicals. Its unique design and style with copper lid and curved body is sure to grab your attention. Elegant, sleek and affordable, this pipe will create a luxury smoking experience and reveal a unique taste to your cannabis of choice. Showcase this piece in your collection or display in your home! This piece is sure to generate conversation amongst you and your smoking patrons.

What We Love:
Affordable
Unique and Elegant
Showstopper Piece
All Natural Wood
No Harmful Chemicals Used
ARE YOU AS OBSESSED WITH THIS BEAUTIFUL LITTLE POCKET COMPANION AS WE ARE? PHOTO: @420MAGAZINE
The Magic Flight Launch Box Vaporizer is an awesome and convenient stealth pipe. Despite its small size, this little box vaporizer has a large compartment for your herb, making it the perfect on-the-go pipe. It can fit easily in your pocket or in any bag and doesn't hit as harshly as most small pipes. Its wooden build gives it unique character, perfect for anyone who wants a pipe that stands out - for good reasons - from the other types of flower vaporizers on the market.  

What we love:
Easy to clean
Wood finish
Great for bringing out your flower's medicinal properties
Affordable
Better start rolling those joints! Photo: @Smokea


The variety of smoking products on the market are endless! And of course, we cannot talk about wooden smoking pipes without mentioning this Raw Wooden Pipe made exclusively for joints. The Raw Trident is a limited edition piece made by Raw in 2014 that allows you the enjoy three different cannabis products at one time! Combine three different flavours to create one unique experience; you could even pipe tobacco and flower herb in two different joints! Pipe smokers of all types are welcome with the Trident. The Trident comes with a carrying case made in the USA. Double Barrel options are also available if a triple barrel is too intense for your smoking needs.

What We Love:


Limited Edition
Smoke three different flavours, products of joints at once
Carrying case included
Engraved Logo
High Quality Wood Construction
How To Clean a Wooden Pipe
Speaking of cleaning, wooden hand pipes are more difficult in nature when it comes to cleaning. Typically, glass pipes can easily be boiled in hot water and/or soaked in rubbing alcohol to achieve a deep cleaning. Wood herb and tobacco pipes, however, are more finicky. If properly cared for, wood pipes can last significantly longer than glass pieces.  For a detailed explanation on how to properly clean your wooden hand pipe, check out this
blog
written by Melissa Sherrard.
Making a Wooden Pipe
Feeling Crafty? Want to engage your primal skills? Check out the video below, which gives you a detailed step by step process in how to make your own wooden pipe.
Conclusion
There are thousands of different types of marijuana best wooden pipes on the market today! Due to this pipe's compact size, easy to clean features, wooden swivel bowl lid and awesome price, The Staff Pick is the: Oregon Trail Monkey Pipe!
 
When choosing a wooden herb or tobacco pipe, the most important qualities to look for are size, what material it's made out of and how easy it is to clean. If you want a large smoking device, a bong might be more up your ally. But if you are looking for a small, compact, easy to use, travel size item for your pipe smoking leisure a pipe is 100% the way to go. Of course, we recommend cherry wood or briar pipes, but a pipe smoker who knows how to care for their device will be toking for ages. You'll also want to consider the shape you're after, since you can choose anything from corn cob to Sherlock tobacco pipes. More so, a wooden pipe gives you an earthy and natural approach to smoking your Ganja from Gaia.  
 
Be sure to check out our website for a variety of different Wooden Pipes. You won't be disappointed!
Still have questions? Drop us a comment below and we'll get back to you!
.

Written by Megan Medeiros (BA)
Megan Medeiros has a bachelor's degree in English and is currently working on a master's in English at James Madison University. She's the owner and operator of Medeiros Writing, and has been working as a cannabis writer for the past three years, mostly following the legal climate of marijuana, especially in areas like California, Colorado, Oregon, Canada, and other legal areas.
This post contains references to products from one or more of our advertisers. We may receive compensation when you click on links to those products. For an explanation of our Advertising Policy, visit this page. All photos were sourced from Pinterest.com | updated 2021
Reviews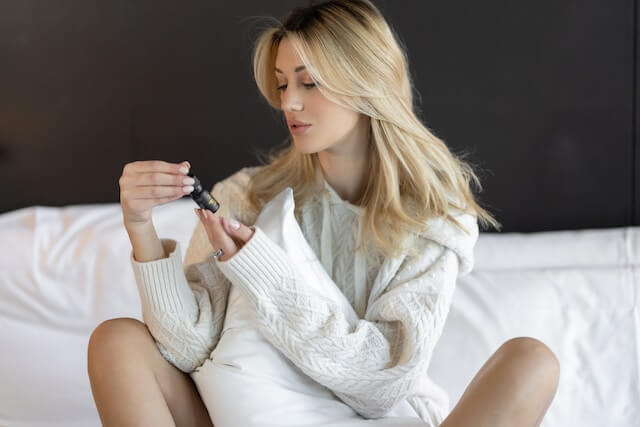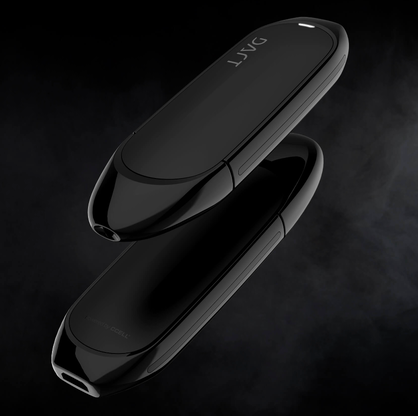 Stay home & get your daily
needs from our shop
Start You'r Daily Shopping with Nest Mart
Best prices & offers
Orders $50 or more
Free delivery
24/7 amazing services
Great daily deal
When you sign up
Wide assortment
Mega Discounts
Easy returns
Within 30 days