9 Best CBD Teas in 2023 | Green Roads CBD 7MG Tea Bag

CBD is a highly effective, natural remedy taking the world by storm. This all-natural substance has little to no side effects and works to help treat a number of conditions from chronic pain to anxiety to migraines. As CBD grows in popularity, there is a multitude of products available for new, creative ways to consume it. You can smoke it, eat it, apply topically, and now you can even drink it in your tea!

People have been using CBD oil in tea for a while, but now you can purchase tea infused with CBD. You can get all the calming and pain-relieving effects CBD has to offer in a delicious cup of tea. It's discreet, convenient, and delicious!


CBD Tea Benefits
Best CBD tea
offers all the great benefits taking any type of CBD supplements does. It can:
Relieve stress
Soothe anxiety
Relieve pain
Ease migraines
Cause calming and relaxing feelings
Skin and Hair Care

What is CBD infused tea?
CBD tea is just what it sounds like: tea infused with CBD. CBD is the non-psychoactive sister to marijuana. It's extracted from a cannabis plant bred to have 0.3% or less of THC. This means it has absolutely no psychoactive properties. It has been found to be effective in treating several conditions, including but not limited to:
Nausea
Migraines
Chronic pain
Anxiety
Insomnia

Finding the Best CBD Tea
We've scoured the internet for the best CBD teas available on the market in 2020!
Looking for your ultimate Zen? cbdcooltura's bag of loose leaf hemp tea has got you covered. Made from premium hemp plants, we love that this tea is packaged in such a large quantity and remains loose in the bag. This means that when you purchase you'll have plenty of tea, and when you prepare your cuppa you can make it as strong or as weak as you like. You will of course need a diffuser if you buy any loose leaf tea, but we think this can be a fun thing to buy! Check out some of these on amazon - find the one that fits your personality!
Why we love this loose leaf tea:
Great price for large quantity
High quality hemp
Great flavour and aroma
Optamia's hemp tea comes to you in a package containing 20 tea bags. Made with pesticide-free hemp grown on their farm in Nevada, you know what you're sipping on is infused with nothing but the best and safest full hemp leaves from the Great American West. The longer you steep these bags the more benefits you'll reap, among which include stress relief, insomnia, headaches, anxiety and an upset stomach.
What's so great about Optamia Hemp Tea:
Less than $1 a tea bag
Quality hemp that you know the origins of
Smooth flavour that ushers in list of beneficial effects
Okay, so this is a different approach to getting your CBD infused tea fix, but we think it's a great, cost effective method worth considering. Hemp Techniques Organic Hemp Oil offers a 100% natural, unrefined hemp oil that you can be dropped into your favourite tea. The oil works multiple wonders: it'll restore nail, hair and skin condition, and it will ease pain. And, of course, it'll ease that anxiety or stress you may be experiencing.
What we love:
Unrefined hemp oil leaves you with all the benefits
Oil can be added to your favourite beverages!
Slew of benefits, include increasing health of nails, hair and skin

For anyone looking specifically for CBD-infused black tea, Sapa's got you covered with this bag of loose leaf Earl Grey tea. Not all hemp teas are created equal, which is part of why we love Sapa. This black tea of theirs is smooth rather than bitter. Of course, mind the length you're steeping your tea, for this affects bitterness too! English black tea mixed with hemp seed oil and fatty acids Omega 3 and 6, this tea is a wonderful mix for any black tea lover.
What we love:
Buddha Tea Matcha Green Tea with CBD - $19.99

Get your buddha on with this delicious matcha CBD tea.
This CBD Matcha Green Tea is delicious and highly effective. It's packed with matcha tea's antioxidant and anti-aging powers plus CBD's amazing, anxiety-soothing and pain-relieving qualities. This tea is affordable, tasty, and high-quality; you can't go wrong.
Why We Think it's some of the Best CBD Tea!
Matcha and CBD together is a winning combination
Affordable price
High-quality product
Potent
Chamomile-Infused CBD Tea - $19.99

Ready to soothe you into relaxation, this CBD and chamomile combination is sure to get you there!
Chamomile tea is known for its soothing and relaxing qualities. CBD chamomile tea, on the other hand, is even more soothing and relaxing with the added benefit of all the other treatments CBD can provide. The chamomile CBD tea works great for those struggling with insomnia or anxiety. This CBD-infused calming tea is one of the best available on the market.
Why We Think Buddha Teas are Some of the Best CBD Teas!
Chamomile compliments the relaxing benefits of CBD
Tasty
Affordable
Chai Awakening Hemp CBD Tea - $15


Delicious, affordable and relaxing, this Chai Awakening is the real deal.

This Chai CBD organic hemp tea contains 60mg of CBD that will relax you and treat your anxiety, pain, and even nausea. The Brothers Apothecary produces some of the
best CBD tea
blends out of Portland, Oregon, USA. This ganja tea contains caffeine, but does not contain any THC, meaning it's non-psychoactive. This product works great as CBD iced tea or hot. It's a high-quality CBD product that's affordable and delicious!  
Why We Love this hemp tea!
Delicious chai flavour
High-quality
52.81mg CBD
Nutrient-blend of ginger root, cinnamon bark, cardamom, and coconut milk
One Love - CBD Tea with Lemon Leaf and Yerba Mate - $20


One love, one tea - what more do you need?


One Love CBD Tea combines the power of CBD with that of Yerba Mate to bring you this highly effective tea that can help you to slim down and calm down. Yerba Mate is known to help enhance your metabolism and trim fat while providing an energy boost and combined with CBD that helps to control appetite, you can't go wrong. The CBD in the tea can also help relieve anxiety and stress, ease pain, and even help to improve sleep. This tea is chock full of essential amino acids and antioxidants. This all-natural and highly effective CBD flower tea will definitely do the trick!  
Why Yerba Mate has created some of the best CBD teas!
Works as a diet aid - the CBD helps control appetite and lemon leaf helps trim fat and enhance metabolism.
Yerba mate provides a smooth energy boost and helps give even more health benefits.
Clean and delicious citrus flavour and soothing scent
Buddha Teas - CBD Turmeric and Ginger Tea - $19.99


Packed full of beneficial healing properties, Buddha takes another slot on our list.


This incredible hemp tea is from Buddha Tea company, of which we just can't get enough. This Buddha CBD tea is packed with the strong healing powers of turmeric and ginger. Turmeric is a powerful healing agent as is ginger, most known for its helpful effects on soothing the stomach. CBD infused with these ingredients pairs nicely with their healing properties, making for a powerful and highly-effective tea.  
What we love about Buddha Teas!
Effective
Tastes great
Healing powers of turmeric and ginger pair nicely with CBD
Affordable and contains 18 tea bags
Happy Tea - Zen Punch - $24.97

Get your happy on with this delicious concoction! 
Happy Tea CBD packs 10mg of powerful, all-natural CBD in this delicious and highly effective tea. As with all CBD products, this contains absolutely no THC so it doesn't cause any psychoactive effects. The Zen Punch tea helps to ease stress, soothe anxiety, and reduce inflammation in a delicious tea shot. Each bottle comes with 14 Happy Tea Shots that will have you feeling calm and relaxed.


What we love!
Delicious
Convenient tea shots
Affordable
Effective tea blend
Qi Kratom - White Maeng Da Kratom Tea - $30
This tea has everything you could know (and didn't know!) you wanted.
This delicious CBD tea is packed with powerful CBD that will help soothe anxiety, ease pain, promote better sleep, among a whole world of other things. The Qi Kratom CBD tea is highly rated because it's delicious and highly effective. You really can't go wrong with
Kratom
CBD tea.  
What we love!
Highly effective
Delicious
Soothing benefits
Green Roads - CBD Tea - $6.99
With Green Roads you know you're always getting the most quality ingredients.

Green Roads CBD 7mg Tea Bag
 is delicious, affordable, and highly effective. Like all of Green Roads CBD products, this tea is packed 
Green Roads CBD 7mg Tea Bags
full of the highest quality ingredients, including their CBD. Each bag of this CBD tea is packed with 7mg of CBD and is extremely easy to brew. In just 5-7 minutes, you could be enjoying the healing benefits of CBD. This tea is made with all-natural ingredients including chamomile, vanilla, peppermint, and CBD.  
What we love about this hemp tea!
Delicious
Low dosage
Highly effective
Very affordable
The Brothers Apothecary - Highbiscus CBD Tea - $15



More calm than high, we love this tasty tea straight out of the PNW.
With a powerful 60mg of CBD per tea bag, the Highbiscus packs a powerful punch. It's delicious, highly-effective, potent, and affordable. It also contains coconut milk, which acts as a lipid and increases your CBD absorption. This fruity tea will delight your tastebuds while filling you with a sense of calm and relaxation.  
Why this is on our list of best CBD teas:
Potent
High dosage
Affordable
Great taste
Conclusion
There are lots of options when it comes to CBD products. One of the best innovations yet is CBD tea! You get all the healing benefits and relaxing properties of CBD in a soothing cup of tea. There are so many CBD teas available on the market, choosing one is almost overwhelming. You can narrow it down by checking out the
best hemp tea
online
There are many benefits to using CBD
CBD can help you to feel more at ease and relaxed. It's known to be an effective treatment for insomnia, nausea, anxiety, stress, pain, and many other conditions. CBD can help treat your symptoms in an all-natural and side-effect-free way!
Why CBD and tea?
Many teas already come with several of the health benefits CBD offers, making them a perfect match. CBD fits right in with most of the herbs used in teas, meaning the two work together in perfect, healthful harmony. You'll experience the healing benefits of CBD like relaxation, pain relief, decreased inflammation, and more, plus all the benefits the tea provides.
Other Great Products That Didn't Make the Cut
There are tons of CBD teas available out there and, by listing the best ones, we had to leave out some other great brands worth noting. Whether you prefer loose leaf or delivery via tea bag, we're certain one of the above or below brands will bring you relief. 
Glow Water CBD Tea
Stillwater CBD Tea
Evergreen Herbal Tea
Kikoko CBD Tea
Canna Tea
Subtle Tea
Topleaf Canada
Skyline Boulevard Co.
Mad Hatter Coffee and Tea Co.
Bud Brother Apothecary
Mary's Wellness
We hope we've helped you find a CBD tea (or a few!) that will work for you. If you would like to let us know how you liked these products or suggest some others, contact us commenting below; we'd love your feedback.
Written by: Megan Medeiros | Cover Photo by: Weed Seed Shop
MEGAN MEDEIROS IS A FREELANCE WRITER AND EDITOR IN HARRISONBURG, VA. SHE'S BEEN WORKING AS A CANNABIS WRITER FOR THE PAST TWO YEARS, MOSTLY FOLLOWING THE LEGAL CLIMATE OF MARIJUANA, ESPECIALLY IN AREAS LIKE CALIFORNIA, COLORADO, OREGON, CANADA, AND OTHER LEGAL AREAS. SHE HAS A BACHELOR'S DEGREE IN ENGLISH AND IS CURRENTLY WORKING ON A MASTER'S IN ENGLISH AT JMU.
Reviews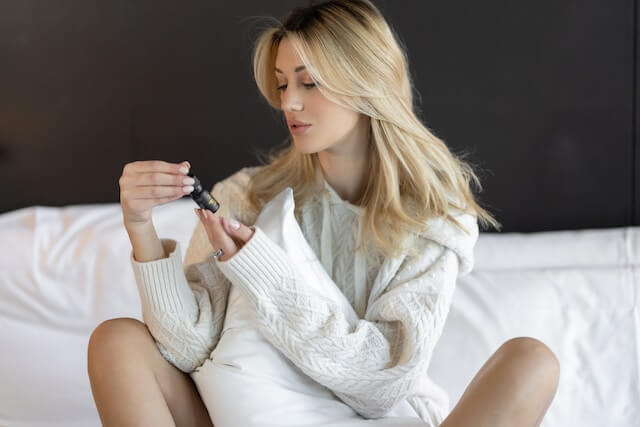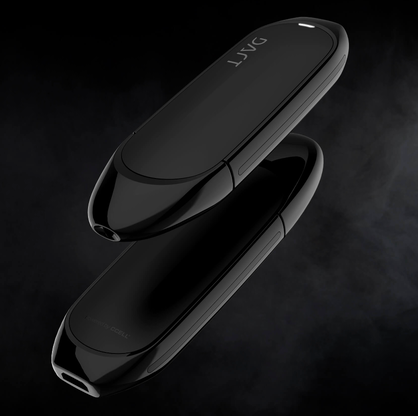 Stay home & get your daily
needs from our shop
Start You'r Daily Shopping with Nest Mart
Best prices & offers
Orders $50 or more
Free delivery
24/7 amazing services
Great daily deal
When you sign up
Wide assortment
Mega Discounts
Easy returns
Within 30 days