Arizer Air 2 vs Solo 2 On Amazon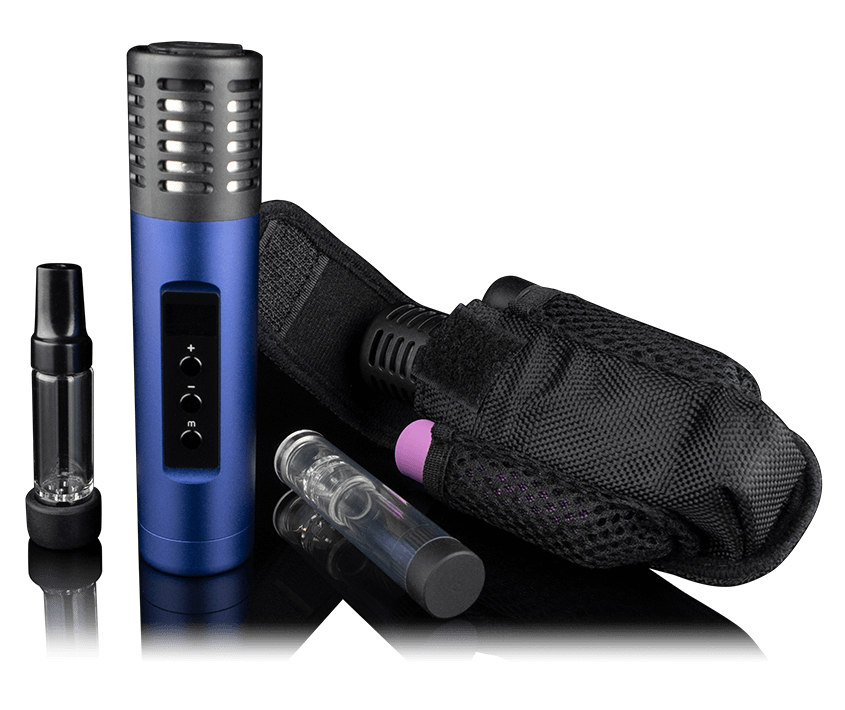 Whether you're trying to pick your first vape or are just looking to upgrade, look no further than Arizer. This reputable vaporizer company has been making incredible vapes for years; I've personally been using my Solo and Extreme-Q for years! Today we're focusing on their smallest, most portable vaporizers: the Arizer Air 2 and the Arizer Solo 2. 
Here's what you can expect from this article:
The product details for both the Arizer Air 2 and the Solo 2 (vapor quality, heat up time, battery life, how long it takes to charge, the best temperature, etc)
An Arizer solo 2 review and a review of the Arizer Air 2
Smoking experience and quality of the two devices compared and contrasted
Useful tips for using the devices
Tips for purchasing vapes
Solo 2 is the second version of Arizer's iconic Solo vape. This vaporizer is portable (not pocket-sized: an important distinction) and designed for use with dry herb. It features a digital display with both Celsius and Fahrenheit temperature readings and a wide range of temperatures up to 428°F that can be adjusted incrementally (1 degree at a time). It comes in a sleek package with your choice of color: dark grey or blue Arizer Solo 2 Amazon. 
Features
Convection heating
30-second heat uptime
Custom settings for volume, display light, temperature, and more
An isolated airpath and all-glass vapor path
The clear battery-level indicator on the display
Up to 3 hours of battery life
Ceramic heating element
Rechargeable via fast-charge cable
You can use it while it's charging!
What's in the box
Solo 2 portable micro-heater
Solo 2 charger
90mm glass tube
110mm glass tube
Glass aroma dish 
3 PVC travel tubes (one for each of the glass pieces above)
2 silicone stem camps
4 screens
Stainless steel stirring tool
Sample aromatic botanicals
Arizer Solo 2 manual 
Arizer Solo 2 Review
The Arizer Solo 2 is even better if that's possible than its predecessor. The adjustable temperature control allows you to set your vape to produce a maximum vapor or to the optimal temperature to get the most out of your product. It's a strict convection vape, so it's sure to cook your product evenly and thoroughly, rather than just torching the outside and wasting all that's left in the middle. We recommend packing your bowls loosely to ensure an optimal vaping experience.

Arizer Air 2
The Arizer Air 2 vs Solo 2 has a similar design to the Solo 2, but with a few subtle changes. While this vape is smaller than the Solo 2 and thus a little more portable, it's still not pocket-sized. It's a hybrid conduction/convection vape, rather than just a convection vape. It'll still cook your product more thoroughly than a conduction-only vape would, but you'll want to pack your bowls looser than for the Solo, to ensure the heat and air can travel throughout evenly. The Air 2 offers the same customizable features and digital display as the Solo 2, just in a slightly smaller package. Unlike the Solo, however, it features interchangeable batteries and is charged with a micro-USB. You can still use it while it's charging, which is good because it's charge lasts half as long as the Solo.
Features
Hybrid conduction/convection heating
Same customizable settings as the Solo
Same digital display and battery indicator
Rechargeable and interchangeable battery
Micro-USB charged
1.5 hour battery life

What's in the box
Air 2 portable micro-heater (1)
Arizer Air 2 battery (1)
USB charger
70mm glass tube
70mm tipped glass tube
Glass aroma dish
2 silicone stem caps
PVC travel tubes for all glass listed above
Belt-clip carrying case
Sample aromatic botanicals
4 stainless steel screens
Arizer Air manual
Don't you wish you could just charge your Solo 2 standing up? Now you can! This awesome little device finally provides a solution to the struggle of finding a safe place to charge your vape.

Arizer Air 2 Review
The Arizer Air 2 is a remarkable little device that packs a huge punch for its small size. It's very portable, has a high-quality construction, and amazing vapor quality, just like the Solo 2. However, this piece is smaller and utilizes hybrid conduction/convection heat, rather than just convection. This means you'll have to pack your bowls looser and load less than you might typically. It also has a much shorter battery life than the Solo 2, but you can change the batteries out and it can be charged through USB. All-in-all the two pieces are highly similar, excellent vaporizers; you can't go wrong with either one.
Arizer Air 2 vs Arizer Solo 2
Both the Arizer Air 2 and the Arizer Solo 2 are incredible vaporizers and you can't go wrong with either one, but you came here for a decision and we'll deliver. These vapes are very similar in quality and construction; they're even close in price with the Arizer Solo 2 price coming in just $10 more than that of the Air 2. So it really just boils down to these few key differences: heat up time, battery life, how you want to charge your vape, size, and how large you want to pack your bowls.
Air 2 Pros
Smaller in size than the Solo 2, making it more portable and easier to past
$10 cheaper than the Solo 2
Same great vapor quality
Same high-quality construction
Can use it while it charges
Interchangeable batteries
Shorter heat up time than the Solo 2
Solo 2 Pros
Charge lasts twice as long
Can use it while it chargers
Same great vapor quality
Same high-quality construction
Rechargeable battery
Convection only for maximum product usage
Air 2 Cons
Conduction/convection hybrid
Charge lasts half as long
Even though it's smaller than the Solo 2, it's still not small enough to be pocket-sized
Solo 2 Cons
$10 more expensive
Non-interchangeable battery
Has to be plugged into the wall to charge (can't just use USB)
Larger, making it a little less convenient as a portable vape
And the WINNER is….

Arizer Solo 2
This decision was extremely difficult because both of these vapes are of the highest quality, but we can only choose one. It was very close but we have to give it to the Arizer Solo 2; it's just a better machine (no matter how incrementally). For just $10 more and slightly larger size, you just can't beat its advantages. If the Air 2 had been small enough in size to fit in a pocket, it might have been a closer call, but without a significant added convenience, the downsides aren't just worth it.
Conclusion
Between the Arizer Air 2 and the Arizer Solo 2, it can be hard to decide which is the better machine. However, without significant advantages to the smaller Air 2, we have to give our vote to the Solo 2. Both of these machines have similar construction and use, but the long battery life, convection-only oven, and superior vaping experience, the difference is pretty stark. The Solo 2 is hands down the better vape to choose, as they have similar levels of portability and cost. Still not the right vape for you? Try our tips below!
Tips for Buying a Vape
If you still can't make a call on a vape and are journeying back out to do some more research, consider the following tips to help you narrow down the search to the vapes that are perfect for you:
Where do you want to vape? One of the biggest decisions you have to make first to narrow down your field of search for vapes is the type of vape you want. Do you want a portable vape you can take with you anywhere or do you want a stationary vape? There are pros and cons to both, but if you don't have a place to keep a stationary vape, that answers your question.
What is the most important thing about your smoking experience? Everyone's preferences are different; what is it that you absolutely have to have in a smoking session, otherwise it's just not right for you? Is it vapor quality, the ability to vape concentrates, or that feeling of taking a huge rip from a bong? Whatever is a must for you can help you narrow down your list.
How much are you willing to spend? While you shouldn't choose your vape based solely on price, that is a factor you can't ignore. If you have the money for something within the $50-100 range, you certainly don't want to get your hopes up for a piece that's in the $250-300 range. 
Looking for a great pocket-sized vape on a budget? Check out the Yocan Hit! It comes in tons of awesome colors too
Like what you read? Try these topics!
Arizer Air temperature for maximum vapor
How to use Arizer Air
Is Arizer Solo 2 Amazon Prime capable
Arizer Solo 2 vs Mighty Vape
Arizer Solo vs Arizer Air cleaning
Arizer air tips
Arizer Solo 2 vs Argo 
Arizer Air best temperature
Written by Megan Medeiros (BA)
Megan Medeiros has a bachelor's degree in English and is currently working on a master's in English at James Madison University. She's the owner and operator of Medeiros Writing, and has been working as a cannabis writer for the past three years, mostly following the legal climate of marijuana, especially in areas like California, Colorado, Oregon, Canada, and other legal areas.
This post contains references to products from one or more of our advertisers. We may receive compensation when you click on links to those products. For an explanation of our Advertising Policy, visit this page. All photos were sourced from Pinterest.com | updated 2021
Stay home & get your daily
needs from our shop
Start You'r Daily Shopping with Nest Mart
Best prices & offers
Orders $50 or more
Free delivery
24/7 amazing services
Great daily deal
When you sign up
Wide assortment
Mega Discounts
Easy returns
Within 30 days