Top 10 Best 1000mg CBD Edible in the World Right Now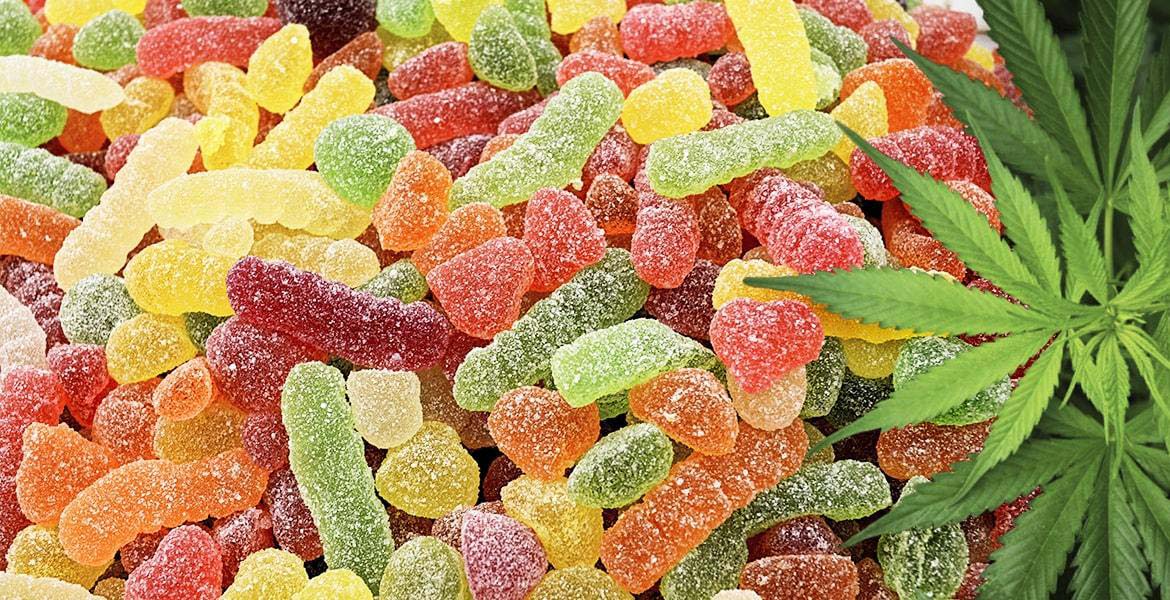 Unless you've been living under a rock for the past decade, you've heard of the amazing healing power of CBD. CBD, like marijuana, comes in many forms: concentrate, flower, oil, infused edibles, topical ointments, the list goes on and on. If you're new to CBD edibles, there are a few things you should know before jumping into trying it that you'll walk you through before getting into the good stuff of the products!
Here's what you'll learn in this article:
How to find good CBD edibles
The effects and benefits of CBD edibles
How to figure out the right mg of CBD
Where to buy CBD thats 1000mg
The best CBD edible available right now
The top 10 CBD edibles available right now
Buying CBD: What you need to know
Before we launch into our favourite products, there are a few basics we need to cover about buying CBD and CBD edibles. First off, CBD is not yet regulated by the FDA. This means that there's no one checking that their product is what it says it does, does what it says it does or has the proper dosage in it. Research companies thoroughly before consuming any CBD product: oil, flower, concentrate, and edible alike. We recommend only purchasing products that have been tested by a third-party lab and provide the test results. This will ensure that you know with 100% certainty what is in the product you're about to consume.
Dosing CBD: What you need to know
CBD comes in a variety of doses. The first thing you need to know is how they dose it: the number mg of CBD that you see on the bottle is for the entire contents of the bottle. So if the bottle says 25 mg, you would have to consume the entire bottle to ingest 25 mg of CBD. On the back of the bottle, you will find the recommended dosage and the approximate mg amount of each dose. This is easier to judge accurately with oils; with edibles, it's a little different. Without testing each and every small gummy or piece of candy, they can't know the exact dosage amount of CBD per gummy. Some gummies may contain 15 mg of CBD, while others may only contain 5. They typically will have an approximation listed on the back.
The effects and benefits of CBD
There are a number of benefits to the long-term use of CBD including but not limited to, minimizing pain, relieving stress and anxiety, cure or prevent a number of conditions, and a wide variety of other benefits. CBD also promotes healthy sleep. This is where the caution comes in for edibles: they can be rather potent and highly effective. I find that CBD gummies, particularly the 1000mg CBD edibles, put me right to sleep. So, if you're trying CBD edibles for the first time, you might want to consider trying them in the evening, so it's not a problem if you grow sleepy.
 

Amazing taste
Quality product
Perfect texture
Highly effective
Reasonable dosage

JustCBD gummies are the top CBD edible on the market right now. They're highly effective, potently dosed, and taste phenomenal. They have the best gummy texture and the flavors are out of sight. They offer sour gummy bears, worms, and emojis; regular gummy bears and worms; sugar-free gummies, dried fruit, and other various gummy-like candies, all infused with CBD. 
 

High-quality product
Affordable
Great texture and taste
High dosage
Highly effective

Like JustCBD, CBDMD provides amazing CBD products that are THC-free, high-quality, and third-party tested. Their 1500mg bottle of CBD gummies is packed with a whopping 50mg per gummy. They taste great, work great, and come from a company you can trust.
 

Great taste and texture
A brand you can trust
Comes in a variety of dosages
Organic; never synthetics
Affordable

Meds Biotech CBD gummy bears are high-quality, delicious, and have a great texture. These CBD oil-infused candies are tasty and highly effective. They're organic, third-party tested, and never use synthetic, artificial ingredients. You can trust that you're getting high-quality gummies that are what they say they are.
 

Delicious taste
High-quality CBD
A brand you can trust
Highly-effective

CBD' R Us has brought the dream to life: a candy you love, infused with the best CBD. These CBD edibles are incredible. These tasty candies come in 4 different dosages, ranging in dosage per candy. They taste remarkably like this old favorite candy and they're highly effective.
 

A healthier alternative to CBD gummies and candies
Delicious
Great quality CBD
Highly effective.

Relax CBD dried pineapple dice is an immaculate CBD edible. Relax CBD makes some of the best CBD edibles available. They provide the lab results for all of their high-quality CBD edibles. The dried fruit offers a great, healthier alternative to the standard CBD gummy bears or bland CBD oil.
 

Full-spectrum benefits
A good dosage of CBD per gummy
Highly-effective
Affordable 
Delicious

These amazing, tasty full spectrum CBD peach ring gummies are amazing quality CBD edibles. They taste delicious, are highly-effective and packed with quality CBD that's highly effective. You'll love the rich peach taste and the pleasing gummy texture. Because they are made of full-spectrum CBD, you'll get to enjoy all the many health benefits of cannabis and its many cannabinoids without any of the psychoactive effects of the THC. Fair warning, these types of products contain at most 0.3% of THC and can make you test positive for marijuana on a drug test, should that be a concern for you and your job.
 

Taste
Versatility 
Quality CBD

These deliciously flavoured honey sticks are the perfect addition to your homemade biscuits or sweets, afternoon tea, or anything else you put honey on. This product is one of the more diverse CBD edibles available, as you simply pour the honey out onto whatever you want. There's 10mg of CBD in each stick of honey, making dosing easy. The pack comes with 100 honey sticks, making the total of the entire box 1000mg. 
 

Delicious
Healthy alternative
High-quality CBD

Diamond CBD has created an amazing dried kiwi fruit infused with CBD oil. They taste great and offer a healthier alternative to the sweetened delta 8 edibles like gummy bears. Each piece of dried kiwi is packed with Diamond CBD's high-quality and highly effective CBD. Like other CBD products, they are unregulated and not evaluated by the food and drug administration and meant for intended use only.
 

Great taste
Name you can trust
Versatility
High-quality product
Highly effective CBD
Relax CBD, the great brand you can trust to provide you with high-quality CBD and CBD edibles has now made a delicious CBD oil-infused honey! They offer a variety of flavours, including unflavored, but our favourite is the blue raspberry. This great product offers the amazing versatility of honey sticks that we mentioned earlier, from the terrific company Relax CBD, a name you know you can trust. You can pour the honey out of each stick and use it to dress up your food, sweeten your tea, or even just eat it plain, it's certainly tasty enough.
 

High-quality CBD
Great taste
Healthier alternative
A brand you can trust
Affordable

Relax CBD is at it again with their incredible CBD infused dried cranberries. Not only do they offer a healthier alternative to the CBD gummy, but you also get the many health benefits that cranberries offer. They're from the Relax CBD brand, which, you should know by now, is an amazing and trustworthy company that offers nothing but the best CBD gummies on the market.
Conclusion
We hope we have successfully helped to guide you to the best CBD edibles for you and informed you of how to buy CBD and look for the proper dosage to treat, cure, or prevent any disease or ailment. Unless otherwise told by your doctor, CBD is not confirmed to help diagnose, treat, cure, or prevent any ailment or disease. It is also not regulated or evaluated by the FDA. You should always research the product and company thoroughly before consuming any type of CBD edible or other drug; you may also want to consult your doctor before self-medicating with CBD.
.

Written by Megan Medeiros (BA)
Megan Medeiros has a bachelor's degree in English and is currently working on a master's in English at James Madison University. She's the owner and operator of Medeiros Writing, and has been working as a cannabis writer for the past three years, mostly following the legal climate of marijuana, especially in areas like California, Colorado, Oregon, Canada, and other legal areas.
This post contains references to products from one or more of our advertisers. We may receive compensation when you click on links to those products. For an explanation of our Advertising Policy, visit this page. All photos were sourced from Pinterest.com | updated 2021
Reviews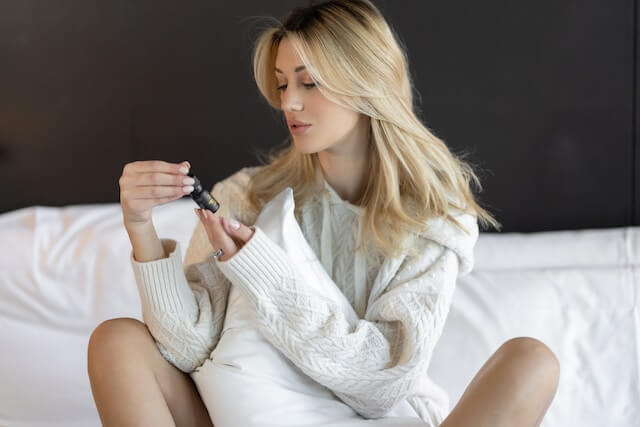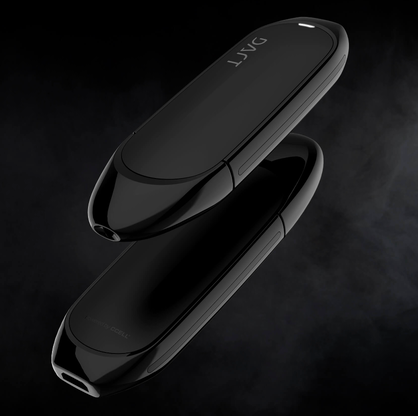 Stay home & get your daily
needs from our shop
Start You'r Daily Shopping with Nest Mart
Best prices & offers
Orders $50 or more
Free delivery
24/7 amazing services
Great daily deal
When you sign up
Wide assortment
Mega Discounts
Easy returns
Within 30 days