Best Cannabis Energy Drinks | Hemp Energy Drink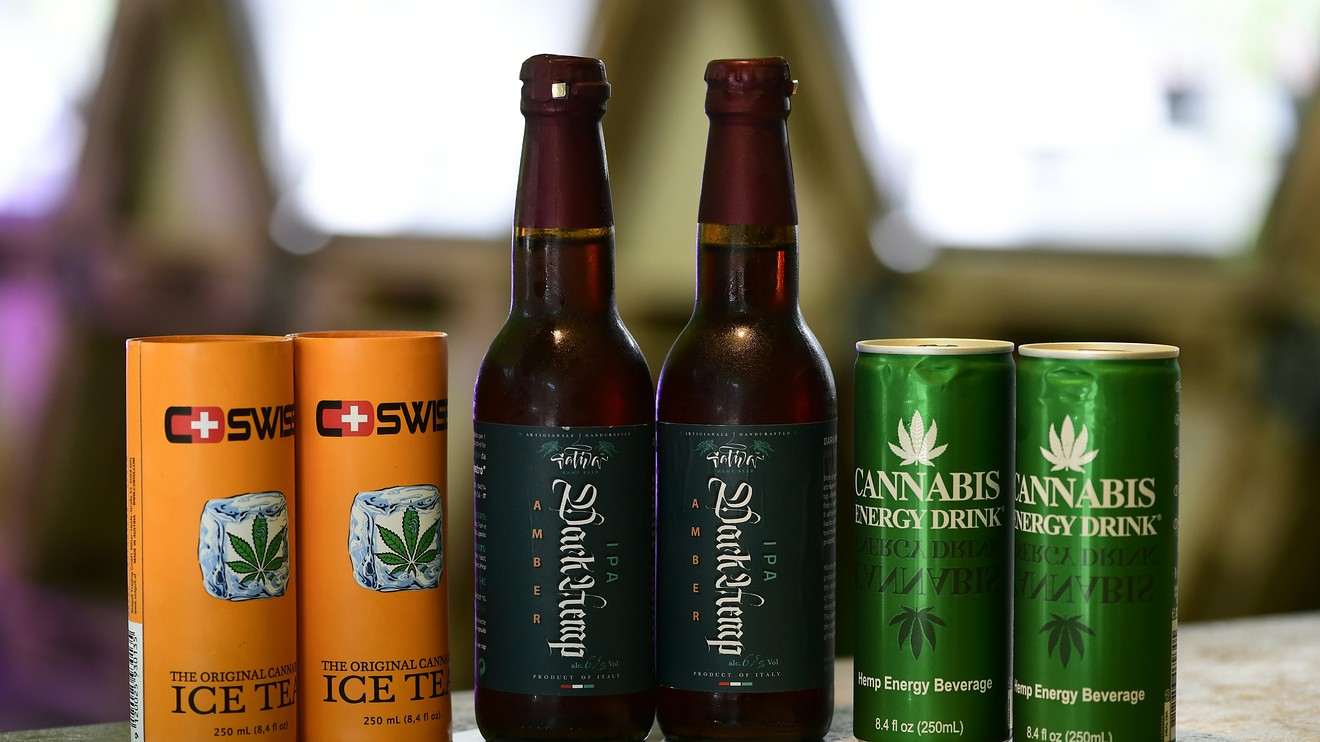 From brownies to lotions, and even tattoo aftercare, cannabis' presence in the market is growing. Cannabis energy drinks are one of the latest and greatest additions to the ever-growing list of products that hemp seed oil and CBD improve. A typical cannabis energy drink contains ingredients designed to increase your energy, and added benefits to supplement your health. Most are made with caffeine, taurine, essential B-vitamins, and of course, hemp products. Cannabis energy drinks have been deemed by many scientists and the FDA as safe to drink, with no more caffeine than a regular cup of coffee, and most without THC - the psychoactive compound in weed that gets you high! Many cannabis energy drinks provide health benefits, namely from hemp oil and hemp seed extract. In this article, we'll go over cannabis energy drinks containing hemp seed oil (which is packed with omega-3 and omega-6 fatty acids) and/or CBD.
 

Tastes amazing
Comes in 8 different flavors including a sugar-free option
Great reviews  
Gives the boost you need without a crash, unlike some other cannabis energy drinks 

Kona Gold Hemp Infused Energy Drink is a premium cannabis energy drink that contains no CBD.  It's a great-tasting blend of health-boosting B-vitamins, caffeine, taurine, and organic hemp seed protein powder. This cannabis energy drink is canned in the United States, and produced by Kona Gold Hemp, a lifestyle brand that encourages a taste for the finer things in life. They are a proud member of the Hemp Industries Association, making it a reputable source for whatever hemp product you need.  
 

delicious - no bitter aftertaste
natural ingredients
long-term/extended effects
complies with food and pharmaceutical regulations

Each can of this award-winning cannabis energy drink contains natural ingredients, including B vitamins, taurine, natural beet sugar, and real hemp seed extract.  Cannabis Energy Drink contains no CBD and is refreshing with a clean, smooth taste and a buttery finish.  This cannabis energy drink is unlike other cannabis energy drinks in that its special formula with carefully-chosen ingredients designed to remove the bitter taste of caffeine. Cannabis Energy Drink contains as much caffeine as a cup of coffee, making it an effective cannabis energy drink. It's specially formulated to give you a boost over an extended period of time while avoiding the sugar crash attributed to traditional hemp energy drinks.
 

non-GMO product
organic ingredients
2oz shot is perfect for a moment of self-care
full official lab report from BioCann
caffeine-free cannabis energy drink

CBDfx Chill Shots come in both lemonade and berry flavors. These small cans pack a big punch! Each can include CBD-rich hemp seed extract (20 mg CBD per can) and 200mg of L-theanine for a perfect "pick-me-up" for day or nighttime use.  Chill Shots are produced in the United States from hemp farms in Kentucky.  CBDfx Chill Shots adhere to strict non-GMO and organic standards. This sweet 2oz shot is best served cold and is ready to drink straight out of the bottle. Unlike other cannabis energy drinks, the volume of this cannabis energy drink makes it easy to take with you anywhere, and won't be overly-filling. 
 

green tea extract for cleaner energy
range of delicious flavors
higher CBD content than most hemp energy drinks
no jitters or anxiousness

CBDgo Daytime Strawberry Lemonade cannabis energy drink shots contain 50 mg of CBD per 2FL Oz bottle.  Strawberry Lemonade is our favorite, but these cannabis energy shots come in several great-tasting flavors like melon, lemon and watermelon.  Each bottle of this cannabis energy drink contains Vitamin B6, B12, L-theanine, and Green Tea Extract to give you focus-boosting, clean energy that you can take anywhere.  CBDgo cannabis energy drink provides long-lasting energy on the go!
 

caffeine content is a happy-medium providing energy without hyperactivity
antioxidant properties
taurine helps reduce anxiety
no sugar crash 

Rich in taurine, HaZe Flower Power Cannabis Energy Drink is a product of Amsterdam, produced for Multitrance. This canned energy drink contains 250mL of perfectly blended ingredients like caffeine, B-vitamins, and hemp extract to give you increased mental stamina, a cleaner energy boost,  and physical endurance. The caffeine content of each can is comparable to your morning cup of coffee and includes natural flavors derived from hemp. 
 

zero-calorie, zero-sugar, zero-worries
a higher amount of caffeine than many cannabis energy drinks 
Mango Bango, Frosé Rosé, Strawberry Blonde, and Birthday Cake flavors
full-spectrum CBD from quality cannabis

From the makers of Bang Energy Products comes this new legendary cannabis energy drink. Stoked CBD drinks are sugar and carb-free, gluten and GMO-free, and vegan.  Chock full of natural full-spectrum cannabinoids and hemp-derived phytocannabinoids from cannabis; one serving of this cannabis energy drink is for those who need an extra-extra boost. Each Stoked CBD drink contains more than two times the caffeine of a regular cup of coffee with a surprisingly smooth taste in spite of this typically bitter ingredient. This cannabis energy drink is calorie-free and sugar-free, making it the perfect choice for any diet. 
 

unique and tasty flavors
gorgeous can design
broad-spectrum hemp oil
no crash or caffeine jitters

Each Standard Dose Recess cannabis energy drink is infused with L-theanine, 10mg full-spectrum CBD, and Ginseng from the United States.  This energy drink is special because it contains no caffeine. The flavors of Standard Dose Recess series are Pomegranate Hibiscus, Peach Ginger, and Blackberry Chai. This cannabis energy drink calms the body and brightens your mood while improving focus and response-time Luckily, you don't have to make the extremely tough choice between these mouth-watering flavors with the Recess Sampler.  
 

The United States-based company
FDA approved cannabis energy drink
Healthy and natural choice for energy
Improved mental and physical function

This cannabis energy drink contains no CBD and has 50mg of hemp seed oil and organic caffeine. Canna Hemp cannabis energy drinks come in Mango, Blu-berry and Original flavors. Vegan, gluten-free, and full of omega-3s, this natural cannabis energy drink contains no artificial sweeteners, no artificial colors, and no artificial flavors. Organic caffeine and hemp seed oil (which is packed with necessary fatty acids) make this cannabis energy drink a perfect pre-workout drink without creatine. The hemp oil also provides long-lasting and sustainable health benefits and gives you clean energy, saving you from feeling too hyper. 
 

organic and all-natural
no artificial sweeteners 
no caffeine avoids anxious and hyperactive feelings many find with other cannabis energy drinks
Low calorie

Cleen: Craft cannabis energy drinks are designed to boost your energy and your mood. This cannabis energy drink comes in Lime, Ginger, and Cola, which are great as cocktail mixers or by themselves. This energy drink contains 16mg of hemp seed extract per can, and uses natural ingredients, making it a perfect energy drink product.  These cannabis energy drinks contain no caffeine because they aim to enhance relaxation and promote natural energy.  Unlike many cannabis energy drinks, this natural, low-calorie drink is guilt-free at only 85 calories. Cleen:Craft hemp cannabis energy drinks are also designed to boost your mood with hemp seed extract to promote feelings of relaxation and wellness. 
 

caffeine-free cannabis energy drink
zero calories
zero carbs
only 10mg sodium
many flavors
Nutrients like MSM, Ashwaganda, and Hyalauronic Acid

The Hemp Division's Hemp Iced Tea is a unique formulated energy drink designed to meet a consumer's energy needs in any scenario. Their Cruise Flavor is made with green tea and honey and contains 25mg per drink. Other flavors include Rise made with orange and mango; Recover which includes organic tea, herbs, and MSM; and Glide made with monk fruit; and Spark in Tangy Lime and Orange Mango. This iced tea cannabis energy drink gives you the energy you need without caffeine. 
Conclusion
Each cannabis energy drink on this list is unique from the others and can suit anyone's energy drink needs. A typical non-cannabis energy drink contains an enormous amount of sugar which causes our bodies to crash a few hours after we drink them. There seems to be a trend between healthier ingredients and each cannabis energy drink, which makes them more of a wellness drink than an energy drink. From caffeine wellsprings to CBD and even purely herbal and hemp extracts, there's a cannabis energy drink waiting for you!
.

Written by Megan Medeiros (BA)
Megan Medeiros has a bachelor's degree in English and is currently working on a master's in English at James Madison University. She's the owner and operator of Medeiros Writing, and has been working as a cannabis writer for the past three years, mostly following the legal climate of marijuana, especially in areas like California, Colorado, Oregon, Canada, and other legal areas.
This post contains references to products from one or more of our advertisers. We may receive compensation when you click on links to those products. For an explanation of our Advertising Policy, visit this page. All photos were sourced from Pinterest.com | updated 2021
Reviews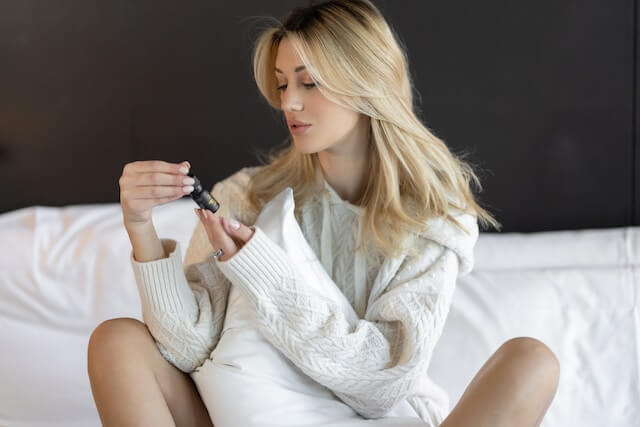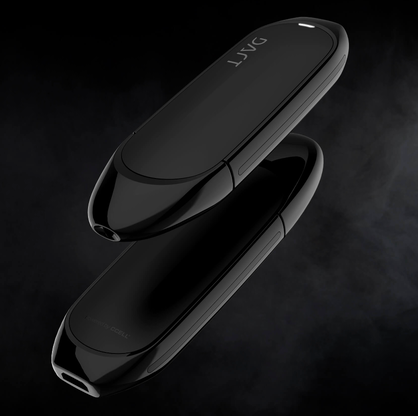 Stay home & get your daily
needs from our shop
Start You'r Daily Shopping with Nest Mart
Best prices & offers
Orders $50 or more
Free delivery
24/7 amazing services
Great daily deal
When you sign up
Wide assortment
Mega Discounts
Easy returns
Within 30 days