10 best Cbd Candles in the world - No. 4 Smells Amazing!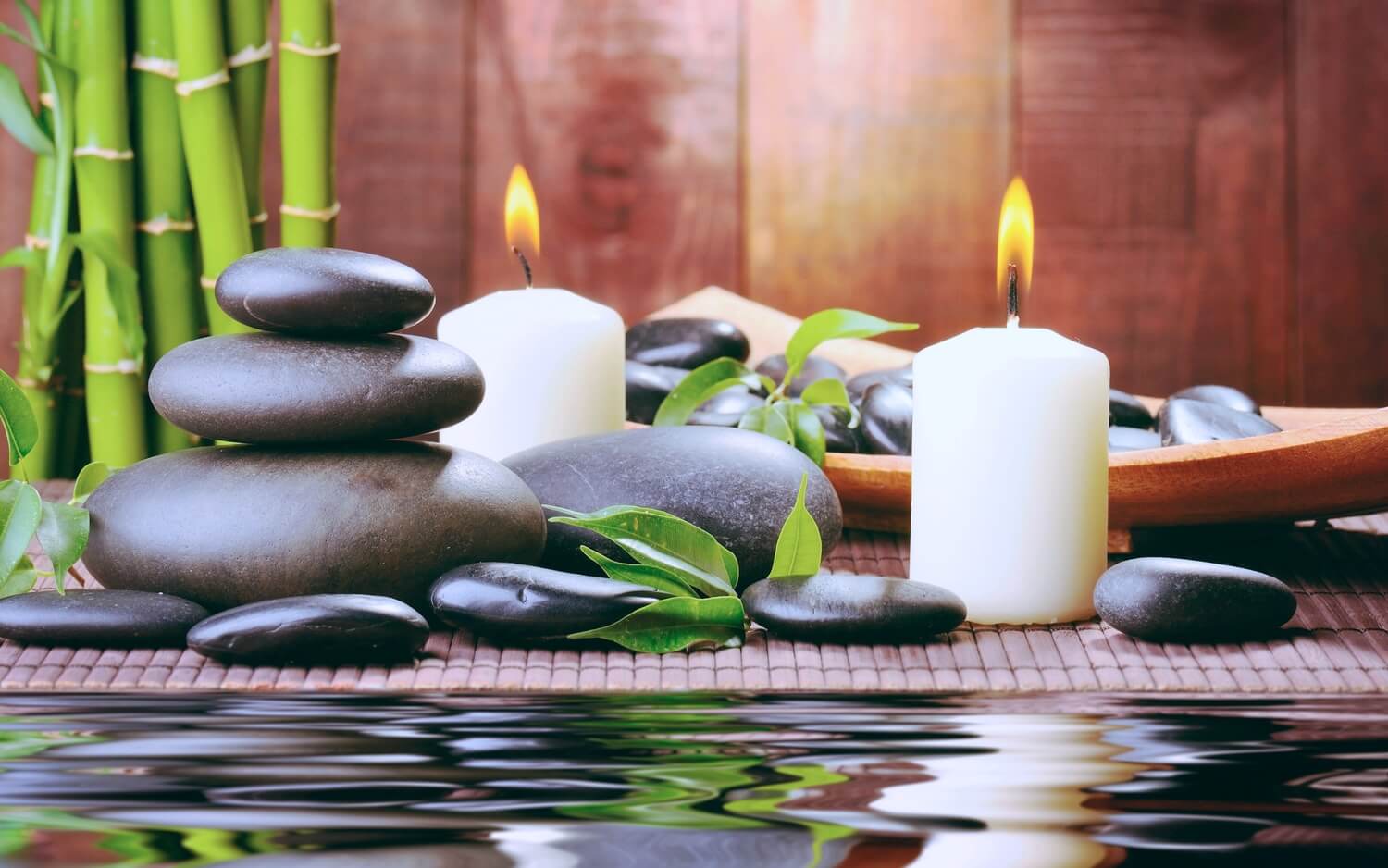 These days we could all use a little more relaxation. We try mediation, yoga, and, of course, there's always a session with your favorite bong to take the edge off. But sometimes you just need a little more, a little something different for your day-to-day relaxation needs. If this sounds familiar, you've probably also heard about CBD and its wild popularity.
CBD infused products offer us so many benefits. If insomnia has you pacing the floors nightly, you can use CBD to get the best sleep of your life. If you've got pains and aches innumerable, there is CBD to soothe what ails you. Out of all these modern CBD innovations, one of our favorites is the creation of CBD candles.
What does a CBD candle do?
Most CBD candles are made from soy way and essential oils, meaning they're designed to be used as massage oils, lotions, etc., as you're melting them. These candles are infused with CBD, so you can enjoy the soothing benefits of CBD oil while you moisturize and soothe your skin. 
Grab one of these awesome candles, light it and let some wax melt, and you're ready to go. Just pour out a bit of the wax (or dip some out with your hand or a spoon) and enjoy the soothing warmth coupled with essential oil and relaxing CBD. Your body will thank you for taking the time to care for it.
Doesn't it burn?
Actually, no, not at all! Soy oil melts at much lower temperatures than traditional candle wax (around 102 degrees Fahrenheit actually, just above the average resting body temperature). That way you can apply it right to your body - even somewhat sensitive areas like your back, hands, feet, and face - without fear of painful burns. Instead, you'll just enjoy the gently warming relaxation from these awesome products. 
Do CBD candles work?
Of course! As with any other lotion, balm, or other topical CBD product, you simply apply it right to your skin. The CBD is then absorbed transdermally (through your skin) and goes to work quickly right where you need it. This way you can get the best possible relief in the areas that need it the most.
Can you put CBD oil in a candle?
Please take note here, because you can seriously injure yourself or others if you use products with ingredients not intended for use on the body: while yes, you could put CBD oil in a candle, no, it would not be wise. 
First and foremost, typical candles are made with paraffin wax, not soy wax, so they burn very hot and can cause serious burns if you apply that wax to your body. But also, not all CBD products are designed to be taken transdermally, so you may very well be wasting your hard-earned money by trying to improperly use oils like that. Please consider using one of these great candles, made with ingredients you can trust and infused with essential oils and CBD oil from guaranteed sources. 
 

Multifunctional
Great scent
Vegan and cruelty-free

These CBD candles pack a triple play that we absolutely adore. In just one purchase, you'll be investing in a lovely cedarwood candle for your home, a moisturizer that leaves your body baby soft, and a massage oil loaded with CBD and essential oils to give you the most relaxing massage experience possible. This is one CBD product that's sure to please.
 

Lots of scents available
Top-quality ingredients
Paraben-free

Soul Purpose makes some of our favorite candles. This massage oil candle is made with top quality ingredients, from the hemp oil to the essential oils, and weed smelling candle of the quality as soon as you open the lid. Your room will be infused with a pleasant scent while you enjoy a relaxing, moisturizing lotion from the melting candle.
 

100% essential oil
All-natural product
Made in the USA

These candles are made with 100% essential oils, giving you a totally wax free CBD infused massage oil candle. While the scent of lavender and eucalyptus essential oil take your senses on a relaxing journey, your body will appreciate the time you spend moisturizing. Please take a second to read the instructions on this one so you're sure to get the most out of your CBD candles benefits.
 

Best scent
Good price
Various sizes available

We love all of these candles, but the smell of this hemp one has to be our absolute favorite. This weed smelling candles like the perfect summer afternoon, infused with oil from honeysuckle, hemp, jasmine, and even a touch of fresh-cut grass. Although it doesn't contain the same medicinal components as some other CBD candles, you can still enjoy the benefits of hemp oil for your body any time you please.
 

Great price
Lots of scents available
Reiki energy

Saturday Morning has crafted this CBD infused candle with body grade oil and top quality hemp. The sativa CBD works quickly to soothe whatever localized pain you have, so you can use this product on your body any time you need relief. If you've been aligning your chakras lately, it may please you to know each of these candles is blessed with reiki energy so you get the maximum healing energy possible.
 

Soothes
Moisturizes
Full body CBD relief

This is one of our favorite hemp products for psoriasis, eczema, dry or cracked skin, and pretty much anything else your body deals with from time to time. Use these candles anywhere on your body that could use the healing power of CBD, and you'll find relief in no time. The soy will soften and moisturize your skin so the CBD is absorbed into the body quickly.
 

Uplifting
Invigorating
Smells great

Not too many products give us the option of combining hemp with daily affirmations, but this candle does just that. You can read the invigorating and centering text as the candle burns, then use the melted oil to moisturize your body while you meditate on the affirmation of intention. This is our favorite to use while meditating.
 

Amazing scents
Solid price
Anxiety relief

CBD Live Natural offers some of our favorite hemp products, and these candles are no exception. They come in so many incredible scents (check out the lemongrass sage) and are loaded with 100mg of CBD in each candle. Relieve your anxiety and promote general calmness with this candle.

Combine the uplifting and invigorating aromatherapy of grapefruit with the healing benefits of CBD and you'll end up with this great candle. The multi-cannabinoid hemp oil will give you the maximum relief possible while you enjoy the bright citrusy scent. As with all of these CBD candles, these contain no THC, so you can give your body the relieving power of Hemp without getting high.
 

No rubbing required
Great scent
Reusable glass

This is the only candle on our list that is NOT INTENDED FOR TOPICAL USE. If you want to fill your room with delightful scents and CBD, just light this candle and sit back. The durable glass vessel can even be reused once your candle is burned out. 
Conclusion
With all the innovation in CBD products, it's no wonder that they combined its healing powers with the benefits of aromatherapy. You can enjoy a nice lotion and a well-scented room while you treat your achy, dry skin with refreshing CBD oil. As with all cannabis products, it's important that you start slowly and see how each will affect you before applying more. We're sure you're going to love every CBD candles benefits have to offer.
.

Written by Megan Medeiros (BA)
Megan Medeiros has a bachelor's degree in English and is currently working on a master's in English at James Madison University. She's the owner and operator of Medeiros Writing, and has been working as a cannabis writer for the past three years, mostly following the legal climate of marijuana, especially in areas like California, Colorado, Oregon, Canada, and other legal areas.
This post contains references to products from one or more of our advertisers. We may receive compensation when you click on links to those products. For an explanation of our Advertising Policy, visit this page. All photos were sourced from Pinterest.com | updated 2021
Reviews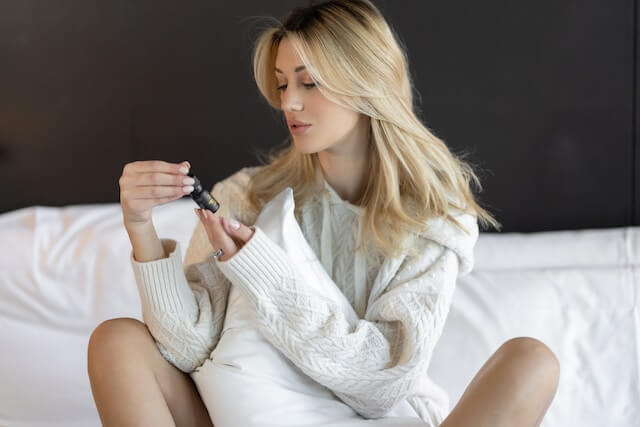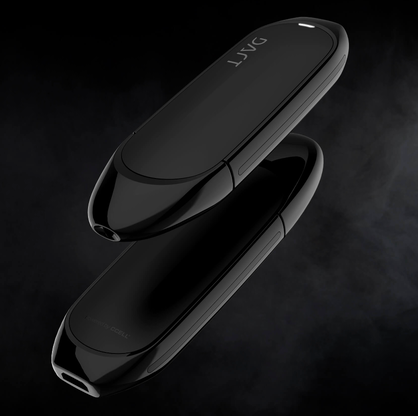 Stay home & get your daily
needs from our shop
Start You'r Daily Shopping with Nest Mart
Best prices & offers
Orders $50 or more
Free delivery
24/7 amazing services
Great daily deal
When you sign up
Wide assortment
Mega Discounts
Easy returns
Within 30 days