10 Best CBD Incense Sticks To Chill You Out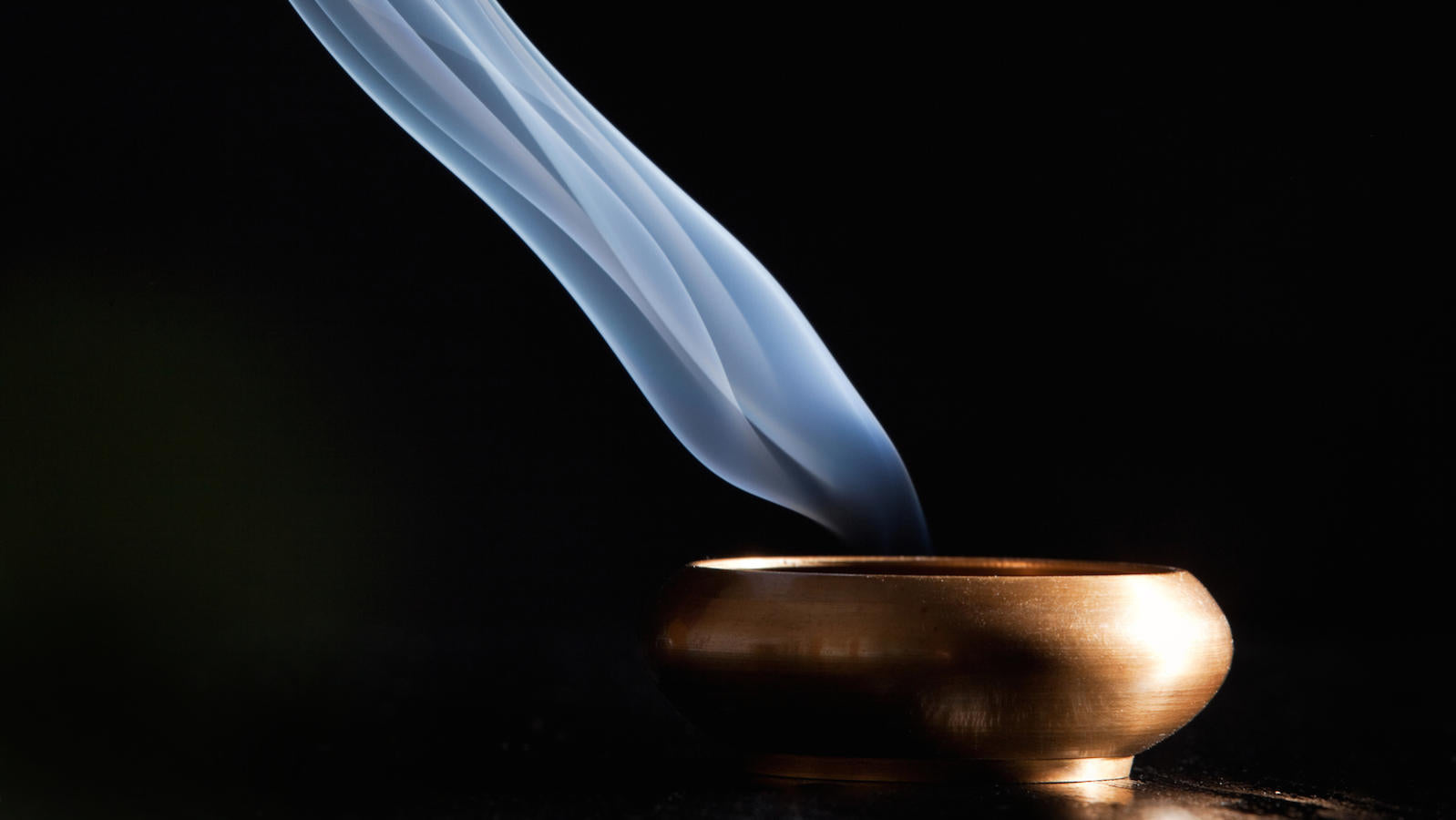 CBD incense has the potential to change the interior feeling of your abode. Anyone who frequently burns incense can tell you all about the benefits of making your home and personal space smell relaxing and peaceful, and what could be better than adding to that the benefits of hemp extracted CBD oil? If you're here, then you probably already know how CBD products can improve your stress levels and overall well being, but maybe you're not sold on the sweet smells of incense. We've gathered the 10 best CBD incense sticks that will get you more than excited to try out burning incense as a way to help you chill out and relax.
 

High dosage of CBD per stick
Long-lasting scent
Long-lasting burn 
Relaxing and great smelling essential oils

Our staff pick comes from Yield Design Co. because of the unmatched quality of design and scent in each CBD infused incense stick. Each stick will burn for at least an hour, and each minute will offer a wide range of aromatherapeutic benefits as the 150 mg of CBD vaporizes. The CBD in this product comes from hemp extract, which was cultivated in the USA, and sticks themselves are made from bamboo and tree resin. The essential oils in their Hinoki CBD incense include hints of cedar, char, and vetiver, which will leave your home or personal space smelling great while still offering the benefits of vaporized CBD. 
 

High quality guarantee
Bulk options
Perfect cannabis aroma

Now, unlike the other products on this list, these cannabis incense sticks do not contain CBD, but this is such a fantastic product that we could not help but put it on this list at a high ranking. If you're wanting the smell of cannabis - because, honestly, who doesn't just love that aroma? - then you'll want these incense sticks to burn. HEM is one of the leading THC incense makers in India and one of the most popular THC incense companies on Amazon, so you can guarantee a high quality diffusion from every single stick in the package, and you can even get free shipping and buy a bulk set before you click the add to cart button! We highly recommend this product if you're looking for an incense that smells great in a moment you might not need the effects of CBD. 
 

Clean burning organic CBD vapors
Relaxing woodsy smell
One hour burn per stick

Yield Design Co. really raises the bar for CBD infused incense products. Each hand-rolled, bamboo and tree resin stick in this pack contains 150 mg of active CBD extracted from hemp plus great smelling essential oils. This will get your home smelling like amyris, coriander, and amber while releasing the CBD vapors you're looking for over the course of an hour. If you're looking for an aroma that makes you feel like you're out in the woods, then this is exactly the incense stick you're looking to kick and relax with. 
 

Great value
Large quantity of incense sticks
Quality CBD infused burn

Perhaps you're someone who loves simplicity when it comes to your CBD incense burns, and the Midwest Incense Company has your back. For under $10, you can get 85-100 CBD infused incense sticks to burn, which is a great value. Get your zen back with this sweet, simple, and straightforward product.
 

Customizable orders
Wide variety of scents to choose from
Anxiety and stress relief

If you're in need of a CBD incense stick matched with the best essential oils to spread an aroma that helps reduce anxiety and restlessness, then we highly recommend Pendy Co. incense sticks. Each stick is made from bamboo and Malchus wood, and they'll burn for over 50 minutes to create that perfect, stress reducing environment you need during crazy times. Each order is even customizable! You can choose Lemon, Coffee, Berries, Lavender Sage, or any other essential oil scent, the strength of each stick up to 20mg each, and how many you want. This product is perfect for ordering exactly what you need for a personalized atmosphere of relaxation. 
 

Cologne-like smell
Strong scent that diffuses through the whole house
Creates a calming atmosphere of positive energy

GoodTimes' CBD infused incense sticks will help you have just that - a good time. Out of all the scents they have to offer, our first favourite has to be Cool Water. This scent will remind you of the cologne of the same scent, so if you love that cologne, then you'll only love it more after you smell the relaxing, CBD infused scent from these incense sticks. 
 

Relaxing bedtime smells
Organic CBD cultivated in the USA
150 mg of CBD in each stick!

These incense sticks are perfect for your nightly wind down routine. They are infused with essential oils which smell of chamomile, lavender, jasmine, and white tea, which can pair well with a nice hot cup of tea to relax before bed - or any other time at that. Each stick is made with bamboo and tree resin and infused with 150 mg of high quality, organic CBD. The CBD used for these sticks is derived from hemp and infused with great smelling essential oils that will smell great for the entire one hour burn this product offers.
 

Helps with relaxation and tense muscles
Strong scent expected from GoodTimes
Potentially various benefits!

GoodTimes comes back again with another great CBD infused incense stick, but this one has a variety of benefits besides just smelling great and vaporizing CBD! Their Jasmine scented sticks have a sweet, sensual smell that helps you calm down and relax - they even say it'll help reduce headaches. And, yes, we said sensually. Some belief Jasmine antidepressant and aphrodisiac properties, so why not give it a try in a variety of settings!
 

Strong, long-lasting scent
150 mg of CBD infused into each stick
Cruelty-free like all Yield Design Co. incense sticks!

This pack comes with 15 hand-rolled CBD infused incense sticks made from bamboo and tree resin. Just like the other product from Yield Design Co., they also have 150 mg of organic CBD which has been extracted from hemp infused into every stick. Their white sage essential oil combination includes hints of olive, thyme, and notes of orange that will last well after the one hour burn time of each stick.
 

Unique and interesting scent
Long-lasting and pungent burn
Perfectly balanced organic CBD and essential oil infusion

Our last product comes from GoodTimes because we just can't get enough of their interesting and strong-smelling scents. Egyptian Musk comes with essential oils mixed in that provide a light musky scent, as the name implies, with woodsy notes, a bit of citrus, and an undertone of mystery that will remind you of the great pyramids. Enjoyers of this essential oil and CBD infused scent claim it fosters order and balance while removing negative energies, which is great if you're in need of that sort of thing. If you're not though, don't worry because these incense sticks have a wonderful burn that will fill your home or personal space with a great scent that will help you relax and kickback. 
Conclusion
Whether you're looking for an THC incense infused with the right essential oils to ward off bad energy or just looking for something to make your personal space smell pleasant, CBD infused oils have a lot to offer in terms of relaxation and aroma therapeutic effects. It's more than worth while to look around for scents you know you already love or to try new ones that will make your living space smell amazing. With the added CBD infusion, these incense sticks will help you relax and get your zen back during or after high stress days or make falling asleep a more peaceful and easy experience. Alternatively, you could also just make your house smell pleasant and calming with the added benefit of hemp products!
Written by Megan Medeiros (BA)
Megan Medeiros has a bachelor's degree in English and is currently working on a master's in English at James Madison University. She's the owner and operator of Medeiros Writing, and has been working as a cannabis writer for the past three years, mostly following the legal climate of marijuana, especially in areas like California, Colorado, Oregon, Canada, and other legal areas.
This post contains references to products from one or more of our advertisers. We may receive compensation when you click on links to those products. For an explanation of our Advertising Policy, visit this page. All photos were sourced from Pinterest.com | updated 2021
Stay home & get your daily
needs from our shop
Start You'r Daily Shopping with Nest Mart
Best prices & offers
Orders $50 or more
Free delivery
24/7 amazing services
Great daily deal
When you sign up
Wide assortment
Mega Discounts
Easy returns
Within 30 days