Searching for a Vape Pen Battery on Amazon? Here are 6 of the Best CBD Oil Vape Pens on Amazon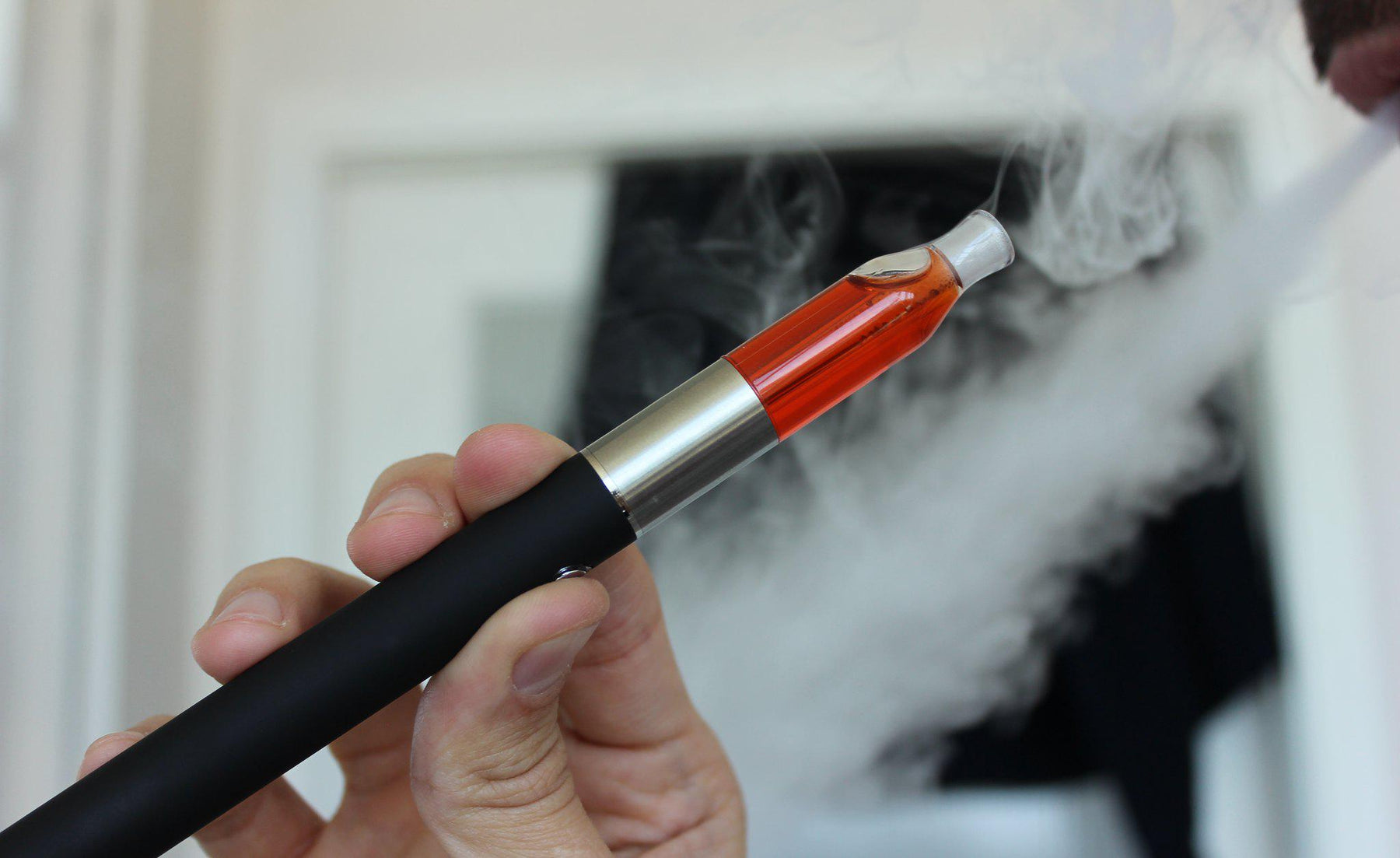 You always have the option of getting a new vape pen instead of searching for a vape pen battery on Amazon. There are so many vape pens available on the market these days, how can you possibly go through them all and find the actual best CBD vape pen for you? Should you go the disposable or reusable route? What does the temperature variation matter? How do you know you're getting a quality product and not just scammed? We're here to help! We've sifted through countless vape pens on Amazon to narrow it down to our Top 6 list for you! 
That being said, there are a few things about vaping CBD you should know before we get started ranking vape pens.
CBD Vape Pens vs. Vapes
There are a lot of reasons why you should choose vaping CBD over smoking it, but that's an article for another day. This section is for why you should choose the convenience of vape pens (cartridge) over other types of vapes (wax and dry herb). CBD vape pens, be they disposable vape pens or reusable, electronic pens, offer convenience, portability, and more customizable dosing options than the other vapes. If you go the route of refilling the cartridges yourself, these vape pens can also be quite a bit cheaper. 
What You Need to Know About Vape Pens First
Before we get into the exciting top 6 list, we need to clarify some things about vape pens and how they work. A vape pen battery on Amazon is a necessity for your vape pen to work well. The standard threading for vape pens of any type is 510 threading. You have two big categories to choose from when it comes to CBD vape pens: disposable CBD vape pen or reusable, rechargeable vape pen. Vape pens use cartridges in order to vape your CBD product, rather than CBD oil, wax, or dry hemp by itself. They are typically charged via USB and, due to their size and design, the battery life tends to last a very long time.
TOKES DUAL USE WAX AND E-LIQUID VAPORIZER
Long battery life

Extremely affordable

High-quality design

Durable

Powerful

Highly portable

If you're looking for an affordable, highly portable vape pen that will last you a long time and isn't disposable, look no further. You can easily locate a vape pen battery on Amazon for this beauty. Tokes Dual is an exceptional vape brand that creates nothing but the best, highest-quality products. The Mini Tokes pen is tiny, thin, and lightweight, making it the perfect on-the-go CBD vape pen for you!
The Details
The  SOC Tokes from Green Light Vapes is a dual-use wax vaporize pen of its kind offers standard a long-lasting battery life, a reliable pre-heat feature, three voltage settings, and USB charging capability. Its stainless steel construction is durable and long-lasting. This CBD vape pen was designed for functionality, portability, durability, and efficiency.

 

Color varieties

Great price

High-quality construction and durability

2-in-1 capability

Long battery life

While the Wulf Mods Duo is more of a handheld vape and less of a pen, it still uses cartridges, is highly portable, and is pocket-sized so we find that it fits nicely into this list anyway. The Duo is a 2-in-1 vaporizer that can be used with cartridges or when shifted into concentrate mode, can get up to 500°F to vaporize your concentrates.
The Details
This powerful little vape comes with four voltage settings, a highly durable construction, and a name you can trust. It features a long-lasting battery life and the ability to vape both CBD oil concentrates and CBD vape juices. It comes with the standard 510 threading and is available in five different colors.


Small and very portable
High-quality construction
Great performance with CBD products
Affordable

While this Wulf Mods cartridge vape is closer to a pen than the last, it doesn't feature the traditional vape pen shape. However, it's far smaller than most vape pens and, in our opinion, more comfortable shape for holding. It's highly affordable, well-designed, and delivers a terrific performance. It's a great option for an on-the-go CBD vape pen.
The Details
Standing at a whopping 2 inches tall and 1 inch wide, this little vape packs a punch. It was powerfully designed with both function and performance in mind. It features standard 510 threading, so it should work with most cartridges, a long-lasting battery life, and comes in a wide variety of styles and colors. It's a high-quality CBD vape from a name you can trust, one of the best in the business.


 

Unique look - each vape is one of a kind!
Affordable
High-quality
Terrific performance

This beautiful CBD vape is the creation of a collaboration between vape pen companies Yucon and Wulf Mods. This CBD vape is one of the best CBD vape pens you can get for the price; plus it can be used with virtually any cartridge. It also features a unique splatter design; no two vape pens are the same.
The Details
This CBD vape features a variable diameter (but it comes with an easy drop-and-go 510 threading connectors) and it's adjustable for cartridge height, making it universal to most cartridges. It comes with the standard three voltage options and offers a 10-second pre-heat feature. Like most CBD vape pens, it has USB charging capabilities. 





Very portable (lightweight and pocket-sized!)
Affordable
Durable
Fits most CBD vape cartridges

This small and stylish vape is an affordable, high-quality, pocket-sized vape. It's lightweight and highly portable, making vaping-on-the-go easier than it's ever been before. 
The Details
This tiny vape is ultra-lightweight (2.4 oz), making it easy to carry around in your pocket or use it on the go. It works with standard 510 threading as well as most other cartridges, as it is adjustable via magnetic attachment. This CBD vape pen, like most CBD vape pens, has a three-voltage range. It's charged via micro-USB.


 

Affordable
Durable
Nice look

This small, blue tank cartridge CBD vape is a great portable vape that's easily charged, can fit in most pockets and is both affordable and durable. You won't be disappointed with the power hidden behind this little guy.
The Details
It fits standard 510 threading CBD oil cartridges, be they disposable CBD vape cartridges or refillable. It's designed for use with any cartridge, be it CBD oil, weed, nicotine, or nicotine-free, so long as it's e-juice in a cartridge.


How to Choose Your Perfect CBD Vape Pens
We know that choosing the right pen for you out of the sea of CBD vape pens available out there can seem like an insurmountable task, but we're here to help. The following tips will help you sort through the sea of vape products and settle on CBD vapes that are right for you:


Make a List of Your Must-Haves and Must-Nots
The first step to help you sort through all this is deciding what it is exactly that you want to vape CBD. What sort of smoking experience are you after? Do you before the chunkier cartridge vapes or the vape pens? Do you want it to charge with USB or do you care? Decide which of these things matters most to you. During this process, you should also be doing this for what you absolutely do not want your CBD vape to do.


Decide How You Will Use Your Vape
Something that will prove helpful in your deliberation is deciding how you will be smoking your CBD vape pen. Are you planning to take it with you, predominantly hitting it on the go? Do you want to take it hiking? Does it need to fit in a pocket? How long do you need the charge to last? This will help you decide the right style of a vape pen for you.


What Cartridges Do You Use
Most CBD vape oil cartridges come with the standard 510 threading, even the disposable vape pen cartridges, but if you have a tendency to use larger ones, you're going to want to account for that when choosing the best CBD vape for you. You'll want to look for CBD vape pens that either come designed for the larger CBD cartridges or a vape pen that is adjustable. Looking for 510 thread battery amazon is the place to go. There are plenty of vape batteries on amazon to choose from so you'll be sure to find something. 
Budget
While you certainly base your choice of CBD products on budget alone, it is an important factor that needs to be considered. If you're making the investment to finally stop purchasing all those disposable CBD vapes, then you want to make sure you're getting a quality product. That being said, you also don't want to break the bank in order to do it! Keep your budget in mind, but don't lose sight of the quality you've had in mind because of it.
We hope you find the perfect CBD vape pen for you that meets all your needs for preferred use. If you use our tips and research to guide your search, we're confident you'll find the best vape pen on the market to suit your needs.


Conclusion:
Choosing the right CBD vape pen or cartridge vape for disposable CBD vape cartridges can be quite the challenge. You don't want to waste your money on getting yet another disposable vape pen, but you want to make sure that if you're going to make that investment, you're getting a quality device that's going to last you a long time. While articles and websites like this can prove helpful, the decision has to ultimately come from you and which device fits your specific CBD vape needs. 
.

Written by Megan Medeiros (BA)
Megan Medeiros has a bachelor's degree in English and is currently working on a master's in English at James Madison University. She's the owner and operator of Medeiros Writing, and has been working as a cannabis writer for the past three years, mostly following the legal climate of marijuana, especially in areas like California, Colorado, Oregon, Canada, and other legal areas.
This post contains references to products from one or more of our advertisers. We may receive compensation when you click on links to those products. For an explanation of our Advertising Policy, visit this page. All photos were sourced from Pinterest.com | updated 2021
Stay home & get your daily
needs from our shop
Start You'r Daily Shopping with Nest Mart
Best prices & offers
Orders $50 or more
Free delivery
24/7 amazing services
Great daily deal
When you sign up
Wide assortment
Mega Discounts
Easy returns
Within 30 days