Best CBD Pre-rolls | Root Wellness Hemp Transcend Pre-Roll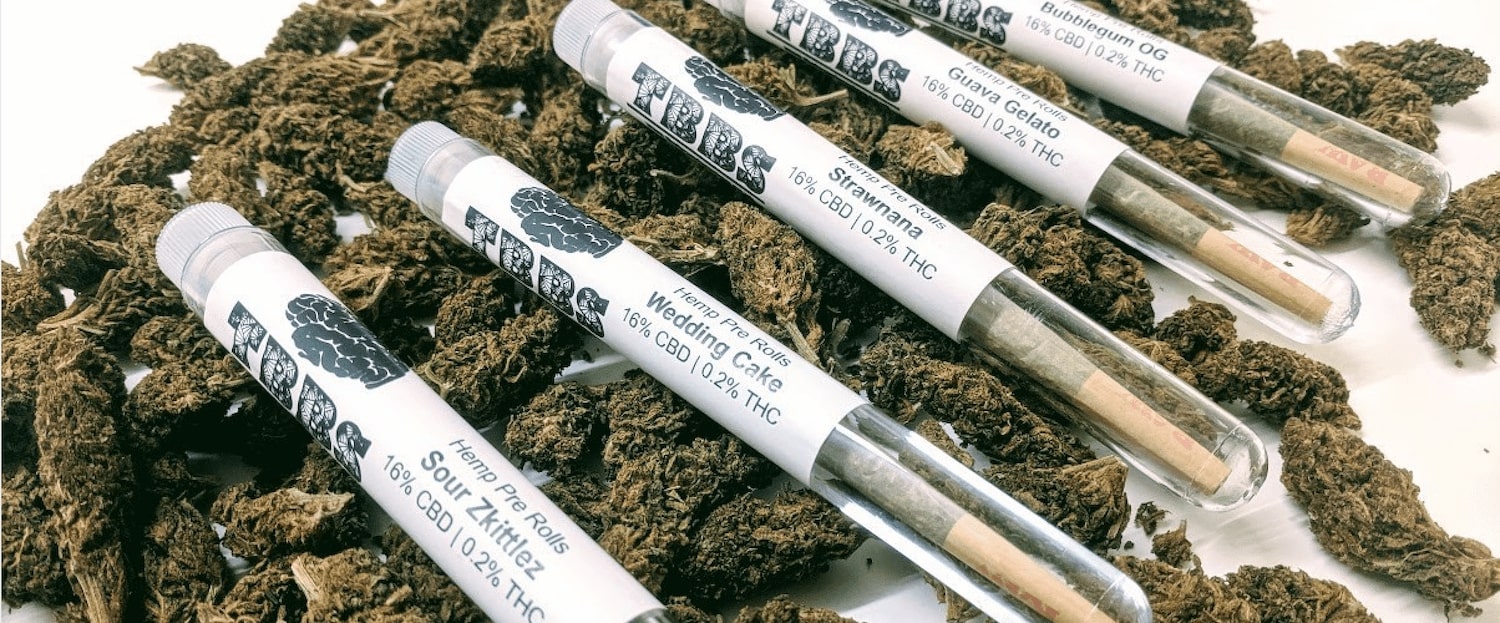 It's impossible to look at your phone, computer, or TV these days without seeing something else about CBD. This incredible part of the hemp flower is being studied, cultivated, and taken more than ever before. If you've tried CBD already, you can probably attest to its pain-relieving, anxiety-reducing, sleep-improving properties. If you're new to the CBD scene, you can't go wrong with any of these great CBD products.
Sometimes you get the urge to smoke a nice old-fashioned joint, but it may not always be an option to get baked when you just need some relief from your stress and aches. That's where CBD flower comes in handy.
Can you smoke CBD buds?
Thanks to all the modern research and improvements in marijuana cultivation, we have CBD flower that is packed with terpenes and cannabinoids while being practically free of THC. You can smoke this CBD flower just like you would any hemp flower. It comes with the healing benefits of CBD without getting you stoned. 
It seems like we all have less and less free time these days, so the convenience and availability of quick-and-easy CBD products (like these delicious CBD gummies) is a real godsend. But edibles aren't the only super-convenient CBD product around. There are pre-rolled joints packed with CBD hemp, so you can light up perfect joints without having to get bud, grind it, roll the joint, reroll it because it wasn't just right, and so on.
What do CBD pre-rolls do?
Smoking CBD hemp flower offers all the same benefits as any CBD product - relaxation, pain relief, and improved sleep. The only difference in pre-rolled CBD joints and other hemp products like edibles and topicals are that the CBD pre-roll offers you the enjoyment of a smoke session. 
Do CBD pre-rolls smell?
Yes, just like the classic hemp flower we've all come to know and love, CBD hemp flower is full of all the delicious terpenes that give off that distinct "weed smell." Of course, it's much easier to explain that scent when you have the original packaging for these pre-rolls, which clearly marks them as "CBD flower," meaning they're perfectly legal despite smelling otherwise. But if the smell is a concern for you, for whatever reason, be aware that pre-rolled joints smell like any other joints.
What are the best CBD pre-rolls?
With all the advancement comes many, many of these cool new products. In fact, there are so many that it's quite difficult to pick just one as the "best CBD pre-rolls." We've assembled our top 10 favorites, and we're certain you'll love any one of these hemp flower joints. That way you can rest assured that you're getting high-quality CBD pre-rolls with less than 0.3% THC, so you'll get all the medical benefits with none of the buzzes.
 

High CBD content
Delicious
Great price

Packing 15.39% CBD into each pre-roll, these are some of our favorite joints for reducing anxiety. They're made with non-GMO, lab-tested, high-quality hemp flower that's full of the terpenes you need for maximum relaxation. These are some of the best, tastiest best CBD pre-rolls out there.
 

Best CBG pre-rolls
High cannabinoid content
Convenient relief

Although CBD is perhaps the best known of the many medicinal cannabinoids, another that is gaining ground is cannabigerol or CBG. CBG and CBD are both eventual byproducts of CBDa as the hemp plant matures over time, so it stands to reason that CBG would provide medicinal effects in addition to those of CBD. It's even currently theorized that CBG interacts with our endocannabinoid even more than CBD, which may explain it's awesome therapeutic properties (like reducing inflammation, inhibiting tumor growth, and killing drug-resistant bacteria). These joints are made with CBD flower that is also rich in CBG, so you can get a broader array of relief from your pre-rolls. 
 

Classic smoking experience
Over 20% CBD
Best smoking pre-roll

If you want that classic smoking experience but can't spare the time being baked, these CBD joints will do the trick. This hemp pre-roll is full of terpenes and cannabinoids to get you through your day, but it won't get you stoned and have you raiding the fridge three times in a row. They even come in convenient 12-packs so you can have pre-rolled CBD joints anytime and anywhere.
 

Great deal
Top-quality hemp flower
Tasty terpene profile

This money-saving three-pack is one of our favorite ways to get our pre-roll fix. These CBD pre-rolls are each packed with a gram of hemp flower and rolled to perfection. Grab a box and chill out after a long, stressful day.
 

Best CBD pre-roll cones
Great for any hemp
Tobacco-free papers

What if you want the convenient relieving power of best CBD pre-rolls coupled with the fun of traditional hemp? These pre-rolled cones are the perfect compromise. Instead of a traditional CBD pre-roll that comes loaded with hemp, these are tobacco-free, CBD infused cones. They're just as convenient as pre-rolls, though, so you can just load them with your favorite bud and enjoy your extra-relaxing smoke session.
 

High-quality hemp
Pre-rolls at the right price
Super fresh

Secret Nature makes some of our favorite CBD pre-rolls, and the Diesel Puff is definitely one of the best. This Sativa CBD hemp will relieve your anxiety and aches without putting you to bed. The pre-roll these perfect joints and tuck them in an airtight glass tube, so when you get them they're practical as fresh as the day they were rolled.
 

Biggest pre-rolls
Solid price
Great papers

These CBD pre-rolls are a little bigger than most, offering 1.25g per CBD pre-roll. If you're used to packing slightly bigger joints than the average smoker, you'll be thrilled with these pre-rolls. They're even made with RAW papers, so you know they'll smoke just right.
 

Great variety
Quality packaging
High CBD content

If you want to try a plethora of strains instead of being stuck with a pack of identical smokables, Plain Jane has you covered. They offer a huge variety of strains in convenient individual packs, all at a fair price. You especially won't want to miss out on the Sour Space Candy and Hawaiian Haze!
 

High-strength pre-roll
Money-saving 5-pack available
Top-quality Danish hemp

Neurogan makes some of the strongest pre-rolls available. Each CBD pre-roll delivers 140mg of CBD to give you the maximum relief possible. And of course, when you smoke these you can be assured that your hemp is completely additive-free and nicotine-free.
 

California hemp
Low price
Smooth smoking experience

Caribee is another of our favorite pre-roll brands. These come straight out of southern California, so you know they're made with the best hemp around. If you can't pick just one pre-roll, check out their three-pack sampler!
Conclusion
If you're a well-experienced smoker who just hasn't tried CBD products yet, these pre-rolls are a great way to start. You can enjoy that classic smoking experience while getting more of the soothing cannabinoids that you're after. It's always wise to see exactly how CBD will affect you, so we recommend smoking one joint and giving it a little time before you finish off the rest of the pack. You can always take more, but it's hard to un-smoke a joint!
.

Written by Megan Medeiros (BA)
Megan Medeiros has a bachelor's degree in English and is currently working on a master's in English at James Madison University. She's the owner and operator of Medeiros Writing, and has been working as a cannabis writer for the past three years, mostly following the legal climate of marijuana, especially in areas like California, Colorado, Oregon, Canada, and other legal areas.
This post contains references to products from one or more of our advertisers. We may receive compensation when you click on links to those products. For an explanation of our Advertising Policy, visit this page. All photos were sourced from Pinterest.com | updated 2021
Reviews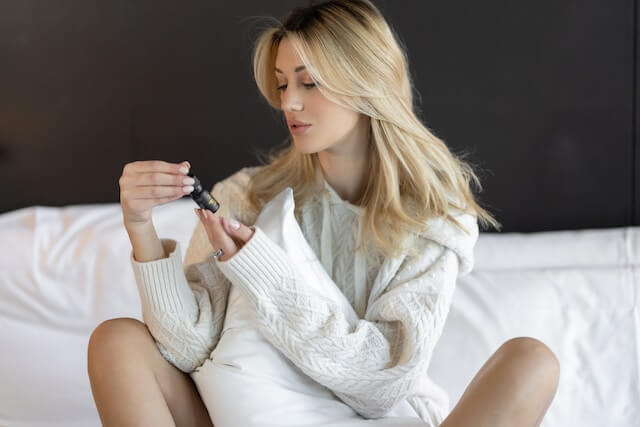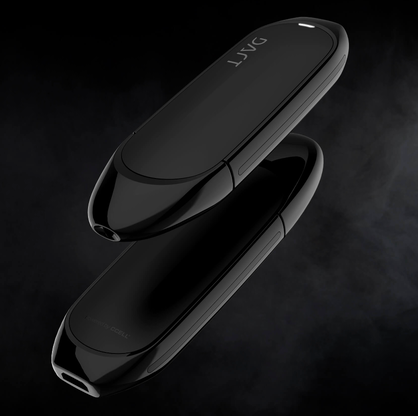 Stay home & get your daily
needs from our shop
Start You'r Daily Shopping with Nest Mart
Best prices & offers
Orders $50 or more
Free delivery
24/7 amazing services
Great daily deal
When you sign up
Wide assortment
Mega Discounts
Easy returns
Within 30 days