Best Doob Tubes On Amazon | Doobie Tubes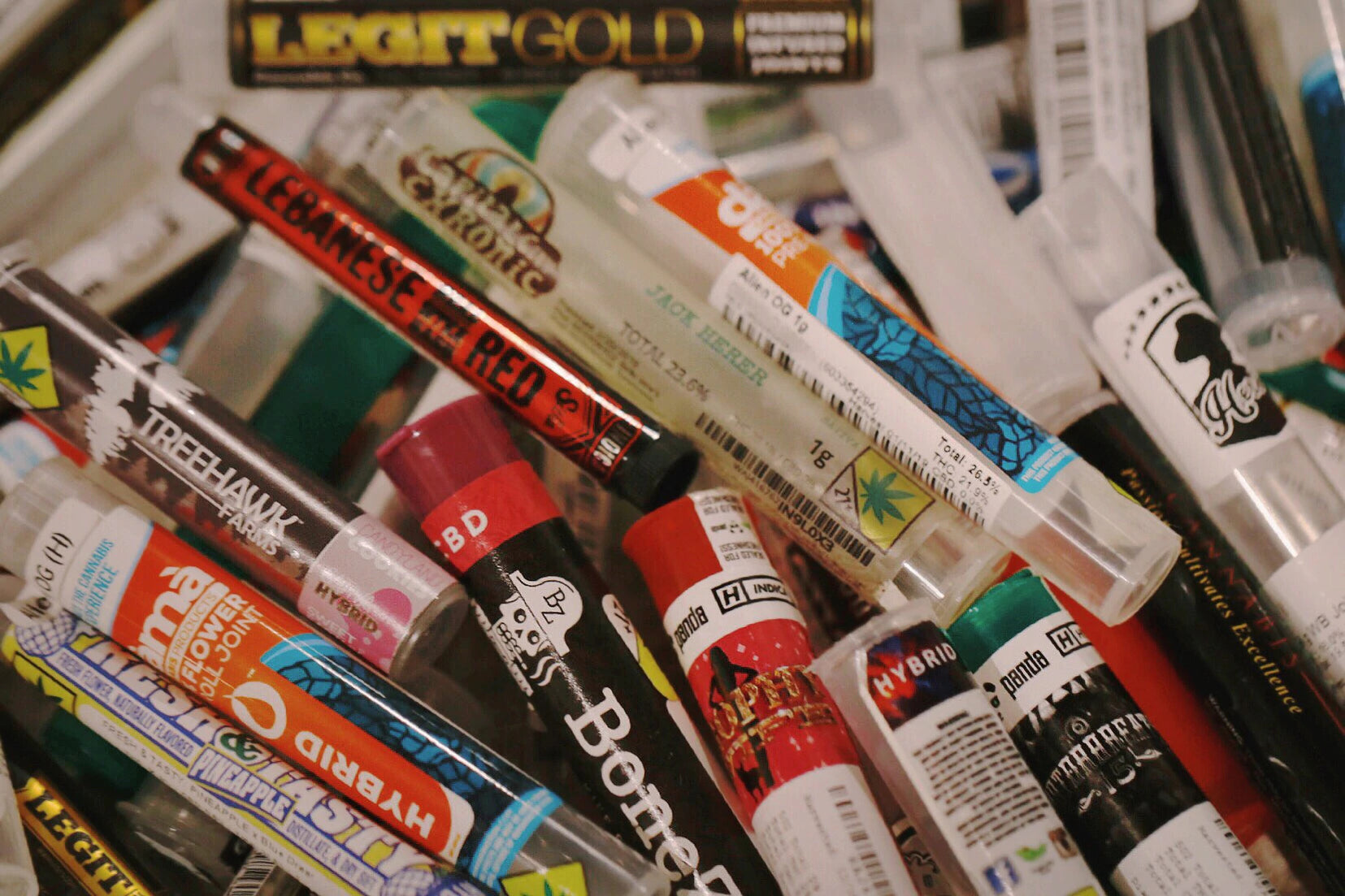 If you prefer smoking to vape, there's only one true convenient way to smoke on the go: a pre-rolled joint. In order to transport them, though, you need something reliable and smell proof to ensure that both your joint and you make it to your destination safely. You want a doob tube that's near weight 0, so it's not too heavy and fits in your pocket. The best doob tubes are odor and waterproof.
What do you need in a doob tube?
The material the tubes are made of is up to you (plastic, aluminum, steel, wood), but we will say that before you get a clear one, consider the fact that it's very obvious if your bag gets searched that you're in possession of marijuana. If you get an opaque doob tube, it resembles a reusable straw or something similar, which is very common in the United States and not likely to raise any eyebrows.
Metal doob tubes bulk tend to be much more durable, so they tend to last long. However, plastic ones tend to be far cheaper and come in larger bulk packs so you can take multiple joints and have backups. Really, it comes down to these things:
Budget
Quality
Specifications (waterproof, odor resistant, specific size, specific material)
Availability
Cooco Aluminum Pre-Roll Doob Tube - $14.99
 

Pretty pink color
Waterproof and odor proof
Durable
Affordable
Pocket-sized
The Pink Cooco Aluminum Pre-Roll Doob Tube is our absolute favorite. It's affordable, durable, and highly rated in customer reviews. This doob tube bulk is so well constructed that you're sure to get lots of use out of it with minimal ware showing up. It's odor proof, waterproof, made of durable aluminum, and it comes in a pretty color! It's design is very discrete too; it looks like it could be a reusable straw, lipstick, or even a tampon holder.
Luxe Holding Co 3-Pack Premium Wood & Brass King Size Doob Tube - $29.99
 

Discreet
Classy look
Affordable 
Quality construction
These beautiful doob tubes are really more of a piece of art than a product. They come in a beautiful wood design that everyone will envy. Customers also reviewed it highly; there are many 5 stars from Amazon customers. It's by far one of the best doob tubes that doesn't look like a doob tube available to add to cart today. Seriously, if you saw that in a purse, would you think it was holding a joint?
Doobie Doob Black Steel Airtight Odor-Resistant - $18.95
 

Rated with almost 5 stars
High quality
Unique material
The Doobie Doob steel doob tube is definitely one of a kind. It's more durable than most of the doob tubes on this list, also received almost 5 stars from tons of Amazon com inc customers, and is still lightweight. It's one of the best doob tubes made in and shipped from the United States. While it's not as discreet as the above products, it's still not very obvious, odor proof, and opaque, so you can't see the joint inside. It is a bit expensive for just one doob tube, though.
ESD Red Metallic Doob Tube - $14.99
 

Nice red color
Pocket-sized
Discreet
Affordable
This beautiful, red metallic tube is one of the best doob tubes for this price and quality. Like the others, it's odor-proof and pocket-sized. While it's lesser quality than the other doob tubes we've mentioned thus far, it will certainly get the job done just as well and is still far better than a plastic one; plus, it will last longer.
Cooco 3-Pack Aluminum Waterproof/Smell Proof Doob Tube - $29.99
 

Affordable value pack
High quality
Nice look
Name you can trust
Cooco is at it again with this amazing 3-pack of doob tubes in a variety of colors. For a very affordable price, you can carry multiple joints with you and have a backup stored away in case anything happens to one. It's not as high of quality as the more expensive Cooco tube that was our featured Staff Pick but it's still far better quality and will last longer than the plastic doob tubes.
Luxe Holding 3-Pack Aluminum Doob Tubes - $29.99
 

Basic
Affordable value pack
Quality construction
This standard 3-pack of doob tubes from Luxe Holding has many customer reviews with 5 stars. It's very popular in the United States. It's affordable and a great value back, so if one gets worn out from use, you have backups. These aren't flashy in appearance like the others, but they get the job done and get it done well.
Funnies Plastic Doob Tubes 8-Pack - $12.99
 

Funny sayings
Bright colors
Affordable value pack
These hilarious plastic doob tubes are fun and effective. With 8 separate doob tubes at the low cost of $12.99, they're quite the deal. While they aren't as high of quality as their metal counterparts, these doob tubes still receive 5 stars for what their intended use. They may not last as long, but they're cheap enough that you can afford to replace them when the time comes. The downside is, you can see through them, so they're quite obvious.
EZtube Plastic Doob Tubes 24-Pack - $18.99
 

Affordable value pack
Multiple fun colors
These plastic doob tubes are an even better deal and they're even opaque. Again, they aren't as high of quality as the non-plastic counterparts, but they work just fine. These tubes are sure to keep your joints safe wherever you store them and at a much lower price.
Stash Man Smell Proof Bag Kit with 3 Doob Tubes - $19.99
 

Affordable
Great package deal
Cute design
Great doob tubes plus smell-proof bags!
We know this isn't just a set of doob tubes, but the value of this set is just too good not to list. You get a kit of multiple smell-proof bags and the 3 awesome doob tubes all with a fun mustache design. This is a crazy deal that has been rated with 5 stars in many customer reviews. You don't want to pass this package deal up for sure!
W Gallery Tubes Clear Doob Tubes 500-Pack - $54.99
 

Great value pack
Large size
These aren't the best quality doob tubes, but they're very affordable and you receive enough that you'll have plenty available to use as backups should any of them break. The deal is definitely 5 stars worth, but the individual quality of these tubes isn't the absolute best. If your main concern is the price, these are the tools for you.
Conclusion
If you're in the market for some new tubes to protect your joints as you travel with them, look no further than these awesome doob tubes that have received 5 stars from various customers in the United States. They're lightweight, easy to use, and most are totally odor proof. Many of these are also waterproof, so you can rest assured your joint is truly safe. Didn't find the right tubes for you? Check out the Weed Republic for some other great options!
.

Written by Megan Medeiros (BA)
Megan Medeiros has a bachelor's degree in English and is currently working on a master's in English at James Madison University. She's the owner and operator of Medeiros Writing, and has been working as a cannabis writer for the past three years, mostly following the legal climate of marijuana, especially in areas like California, Colorado, Oregon, Canada, and other legal areas.
This post contains references to products from one or more of our advertisers. We may receive compensation when you click on links to those products. For an explanation of our Advertising Policy, visit this page. All photos were sourced from Pinterest.com | updated 2021
Reviews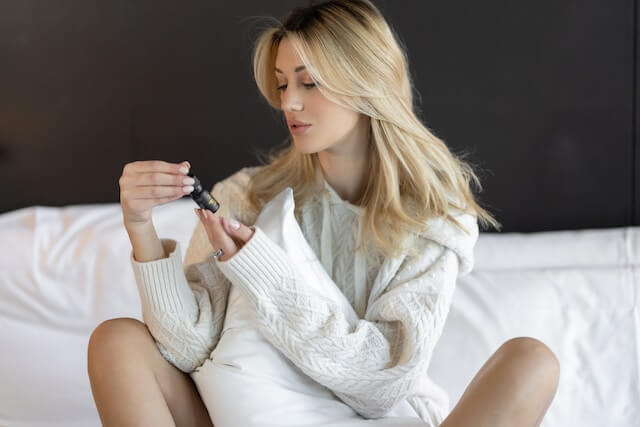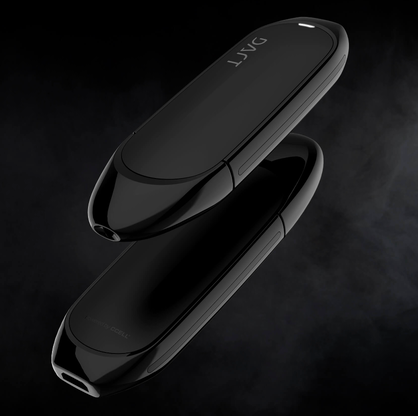 Stay home & get your daily
needs from our shop
Start You'r Daily Shopping with Nest Mart
Best prices & offers
Orders $50 or more
Free delivery
24/7 amazing services
Great daily deal
When you sign up
Wide assortment
Mega Discounts
Easy returns
Within 30 days