10 best essential oil diffuser on Amazon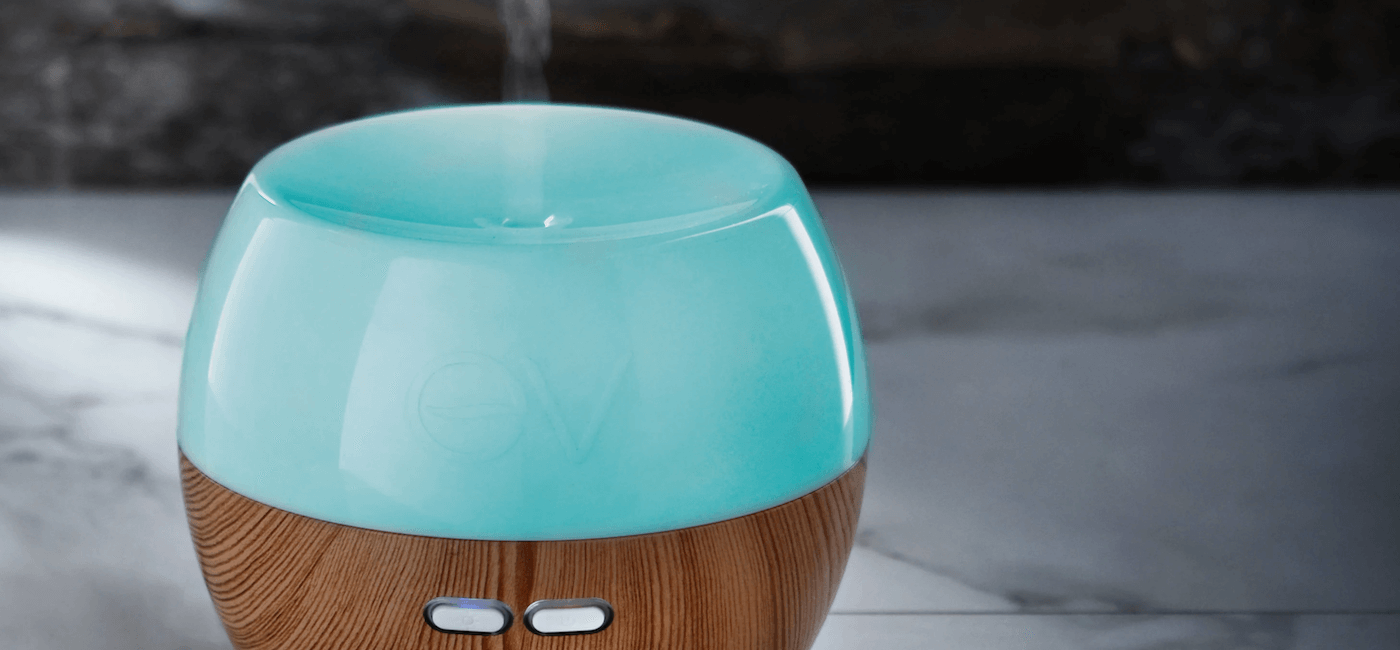 Aromatherapy has been practiced for countless years. Now it seems like every day you hear about more people trying it for themselves with these handy new ultrasonic diffusers. They're easy to use, affordable, and will fill your living room with relaxing aromatic mist.
We could all use a little more relaxation these days. There's yoga, mediation, and you could even try CBD for your relaxation needs. All of these relaxation methods can be further enhanced with these essential oil diffusers. 
What does an essential oil diffuser do?
Basically, an essential oil diffuser mixes water with your choice of aromatic oils and uses ultrasonic energy to create a cool mist that carries the scent throughout your room. You can choose oils ranging from orange blossom to lavender mint to clean linens. Just mix some water and some oil in your water tank and kickback.
Are diffusing essential oils safe for your lungs?
If you've thought about getting your first diffuser for essential oil but wondered "Is it safe to inhale essential oils from a diffuser?" wonder no more - it is completely safe, and can even be therapeutic! No need to fret. Just sit back and enjoy the delightful aromatic mist as it fills your room.
But what is the best essential oil diffuser? With all these great options, we couldn't pick just one, but here are some of our absolute favorites! 
Breathe Essential Oil Diffuser - $39.99
 

Beautiful grain design
Auto-off function
Variable mist level
With an upgraded water tank that can run for up to 18 hours, 4 different timer settings, and a gorgeous wood grain design, this diffuser is a guaranteed hit. There are 16 colored light options, adjustable mist levels, and an auto-off function that will save your device from running dry while you sleep. This ultrasonic diffuser is a no-brainer for anyone looking to try essential oils, and it's one of our favorite oil diffusers.
URPOWER Aromatherapy Diffusers - $22.99
 

Lovely wood grain look
Helps elevate mood
Great night light too!
If you like the idea of a wood grain accent in your room but want it to stand out a bit more, check out the cool blue glow of this diffuser. The blue light offers an extra layer of relaxation while the oils are turned into a pleasant mist. This unit can also be used as a humidifier, and the price can't be beaten!
Pure Glow Salt Lamp and Diffuser - $59.99
 

Beautiful room accent
Purifies air
Good 2-in-1 deal
This is one diffuser you won't want to miss. The pinnacle of relaxation, this has to be one of the best essential oil diffusers for mediation and yoga. The Himalayan salt lamp purifies the air around you while the essential oil diffusers fill it with a therapeutic mist. With 5 adjustable light levels, this 2-in-1 unit is a great deal.
BAIESHIJI Diffuser - $25.99
 

Quiet
Affordable
Unique appearance
If you really want a room accent that starts a conversation, this unit is one of the best aromatic diffusers for your needs. The beautiful metal shell surrounds a night light with 7 color options, making it liven up any room while diffusing your favorite oils. It runs totally silent and doesn't even beep when being turned on/off, so this ultrasonic humidifier is perfect for nighttime use. 
Everlasting Comfort Diffuser - $44.95
 

Dark wood finish
Multi-color options
Great for home or office
Another gorgeous accent piece, this is one of our absolute favorite ultrasonic diffusers. It has a classic wood grain finish, a unique shape, and a high capacity to boot. Even in the high mist setting, this stylish product can run for well over three hours. It even features seven different LED colors!
Anjou Essential Oil Diffuser - $39.99
 

Efficient
Classy wood look
Whisper quiet
Another gorgeous wood finish diffuser, this unit brightens up a room and features a unique oil flow system that guarantees you aromatic, consistent mist. The scent can last up to 11-15 hours, so this diffuser is a great choice for someone who wants to conserve the essential diffuser oil. The LED lights come in various colors to offer a comforting glow along with your essential oils mist. 
InnoGear Diffusers - $29.99
 

Great gift
Sleek design
Oils included
Available in dark or golden wood finish, unobtrusive in design, and comparable quality to more expensive diffusers, this is the best oil essential diffuser to gift to friends or loved ones. It's guaranteed to fit into any room, and they'll love using their new diffuser with their favorite essential oils. Best of all, it includes six oils to get them started right away!
RENWER Diffusers - $19.99
 

Great price
Beautiful light
Durable
This is another gorgeous unit that performs as well as other diffusers while being one of the most affordable essential oil diffusers on our list. It features a sleek wood finish coupled with soothing blue light. This ultrasonic diffuser creates the same high-quality mist as more expensive models without the high price tag. 
VicTsing Diffusers - $36.99
 

Auto shut-off
Four different timers
Comes with essential oils
This gorgeous dark brown wood finished unit is another great gift. It comes with six different essential oils and has an enormous 500ml tank for extra-long aromatherapy sessions. One of our favorite aroma diffusers, this gift may earn you big points with your family this Christmas. 
ASAKUKI Premium Diffusers - $26.99
 

Durable
Great price
Multiple LED lights options
This multifunction unit is one of the best essential oil diffusers out there. It's made of high-quality, durable materials, so this diffuser with providing you with relaxing mist longer than similar units. This diffuser would also make a great gift for anyone in your life.
Conclusion
These essential oil diffusers can provide you with hours of relaxation in your home and can help liven up a room while doing so. Try one of our favorite essential oil diffusers the next time you break out the yoga mat, and you'll be more relaxed than ever. Whether you prefer a natural wood look or a more modern low light model, in this list you can find the right diffuser to suit your needs.
.

Written by Megan Medeiros (BA)
Megan Medeiros has a bachelor's degree in English and is currently working on a master's in English at James Madison University. She's the owner and operator of Medeiros Writing, and has been working as a cannabis writer for the past three years, mostly following the legal climate of marijuana, especially in areas like California, Colorado, Oregon, Canada, and other legal areas.
This post contains references to products from one or more of our advertisers. We may receive compensation when you click on links to those products. For an explanation of our Advertising Policy, visit this page. All photos were sourced from Pinterest.com | updated 2021
Stay home & get your daily
needs from our shop
Start You'r Daily Shopping with Nest Mart
Best prices & offers
Orders $50 or more
Free delivery
24/7 amazing services
Great daily deal
When you sign up
Wide assortment
Mega Discounts
Easy returns
Within 30 days