14 Best Weed Grinders on Amazon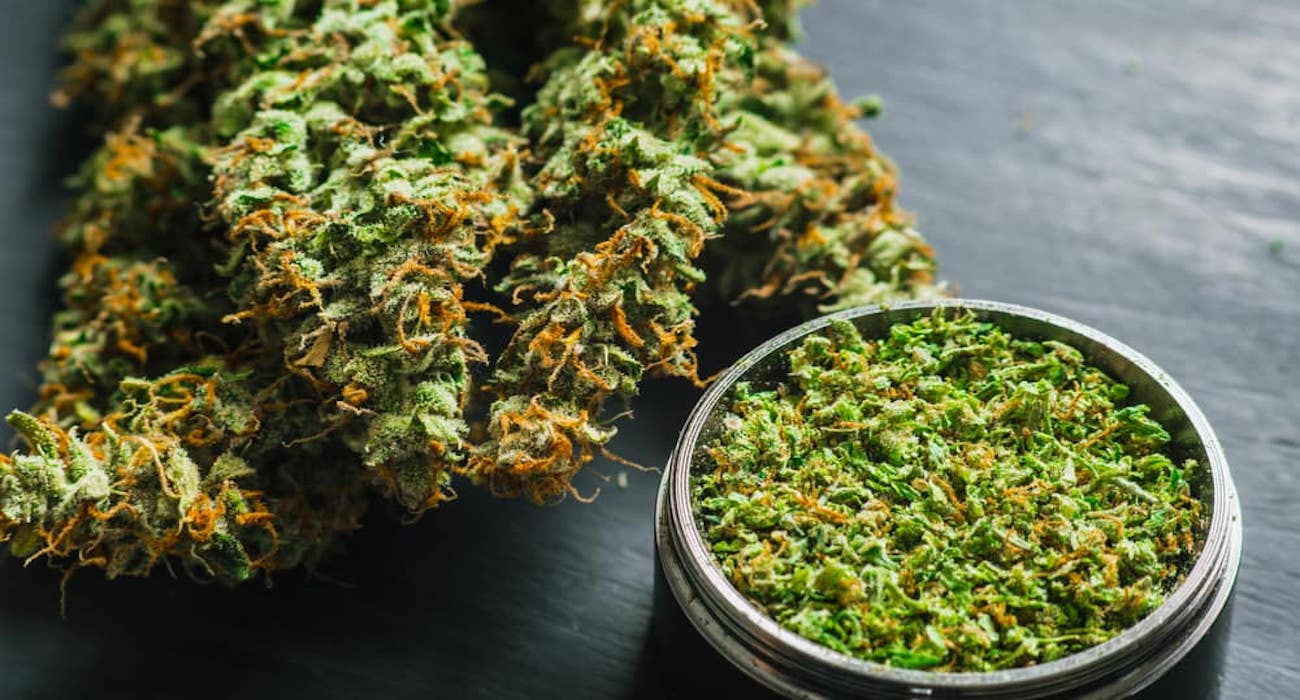 Choosing a perfect grinder is crucial, from sharp teeth grinders to zinc alloy grinders, we want to help you choose the one that's right for you. 
How do you find the best grinder for you? Well, firstly you need to ensure that the merchant is legit. You want to have a lifetime warranty, this will ensure that the grinding teeth are functioning properly, and by my own experience, you need to ensure it is a zinc alloy. Plastic is OK, but plastic herb grinders will not be topping this list. Why no plastic? Well, firstly there is the small problem of the mesh screen…. It doesn't exist! We want the best for you, so here is our list of herb grinders on Amazon:
What are the best weed grinders on Amazon?
 

Portable: Diameter of only around 53mm
Patented teeth which fluff your weed perfectly
Red, Gold, green, and black Rasta colors available
Durable anodized aluminum build scratchproof and won't rust
Concave pollen catcher perfect for scooping up your kief
Undoubtedly number 1, this Santa Cruz shredder 4-piece grinder tops the list. Its immaculate design and sharp teeth make this mean boy one of the best grinders on the market. The Santa Cruz shredder is a trusted brand, to ensure a proper grind, you needn't look further. 
Make sure that you're only using the best of the best, here you have a straight-up guy. This Cruz shredder will take you to grinder heaven. Simply put your herb inside, grind that sticky icky and watch out for the kief catcher for a nice surprise!

#2 The 'close but no cigar' runner up
 

PRECISION MILLED Aircraft grade Aluminium, extra tough and durable. Amazing quality at such a low price.
Sharp Diamond cutting teeth for a fantastic grinding experience, easily shreds through buds and even hash. After you've ground you weed you'll find another abundance of kief lying at the bottom of your pollen catcher, perfect for some strong and tasty smokes.
Powerful magnets keep together the grinder, allowing you to store weed inside without worrying about it opening in your pocket or your bag. 
Scratch-resistant, matte black finish, allows your grinder to stay in almost new condition for as long as you will use it for.
Lifetime warranty, 100% protected, this is the most important part of their grinder, you know that you're dealing with a good product when they give a lifetime warranty on a grinder. Returns if broken, satisfaction is a top priority. 
Here we have the 2nd on our list of best grinders on the market. The 'Golden Gate Grinders' are a strong brand in the grinder market. Based in San Francisco, these cats really know what's what. These herb grinders have a real neat finish, with a fine grind and a seamless design. It's really important to make sure you have a lifetime warranty, and with these top grinders, you needn't worry. 

#3 Staff choice
 

Kief catcher is deep and easy to collect from (this is really important). The kief catcher has curves inside, which is annoying, but only if you're used to smoking very small amounts of the herb before collecting kief. You can easily collect a large amount from a grinder like this.
Size is perfect for grinding and has a deep chamber allowing you to place enough herbs in at a time
New and improved design, this grinder is an upgraded version of a previously popular grinder made by the same company, the new grinder allows you to grind a lot more herbs at once without spilling everywhere.
Sharp grinding teeth which are perfectly positioned for different types of herb, so don't worry if you've got very large buds or very compact buds, this grinder will be right for you
Magnetic lid, even if the grinder turns around in your pocket, it will remain closed. There will be a lot fewer herbs falling out at this point, it also has a fantastic grip which allows you to hold it easily. 
Made of heavy-duty aluminum alloy this gives you the confidence to know that your grinder won't break easily, but also that the grind will be easy, and this herb grinder will last for years, if not decades. 
They are confident of the quality of their grinder, and they there offer all their customers a 100% satisfaction guarantee, meaning that if you're not 100% satisfied with the product, they will offer you a full refund.
There is a huge amount of information about the Kozo herb grinder, but one of the most important things you have to know about this grinder is that it has the highest rating of any weed grinder on amazon. There's one thing that has always held true when it comes to buying products for the first time, and that is that we trust what other people say about the product. After looking through the reviews, I've verified that they're not fake and that the grinder has 6000 5-star reviews on Amazon.
Check out all the others we found, they didn't match up to the top 3 grinders, but they are definitely worth a look! Some have more interesting qualities, depending on personal taste.

Best Of The Rest 
What is the best grinder for Kief?
What the devil is Kief?! If you have to ask yourself this question, you're not smoking right. Finding a nice 4-piece grinder is crucial if you want to ensure your kief and buds remain separate. Kief is the small crystals called trichomes that cover the cannabis buds, and more specifically it is a collection of these trichomes. They're highly-prized amongst the cannabis community, as they taste better and smoke stronger. This is why we recommend a 4-piece grinder because kief is such an amazing thing to smoke. If you don't know how to use kief, then we've got a guide on how to smoke kief here:
There are a few ways to smoke kief, firstly you should allow it to collect for a few days or weeks or even months, at the bottom of your grinder. 

Then you need to make a decision on how you want to smoke it, the best ways to smoke kief are; sprinkling it across a joint, putting some in the top of a bong hit, putting some in with a vaporizer, or if you have enough smoking a kief vape, mixing it in with something to make edibles. 

If you want to make edibles with kief, you will have to have a vaporizer. That is because it's too difficult to decarboxylate kief normally. 
Finding the right Kief catcher will set you up for a sweet smoke, trust me if I had the best Kief Catcher in the market, I'd be making my very own bubble hash! Check out the list below for more exciting 4-piece grinders.
Does Walmart sell herb grinders?
Yes, Walmart has many 'herb grinders' that we found. The 'Titanium Herb and Spice Grinder, Mini (5-Piece)' as one example, and also more comical grinders such as the '3 piece Pokemon Pikachu and Pokeball themed herb grinder spice crusher (Pokeball). From Stainless steel to anodized aluminum, zinc alloy to basic plastic grinders, Walmart has everything! Who'd have known that the biggest supermarket in the world had such great taste in hobbies? 
We wouldn't really recommend buying one from Walmart, however. They're definitely not considered experts in the ground field, and although it's nice to get a grinder in person sometimes, we would only recommend buying one if you don't want to buy one online for whatever reason. 
How to use a grinder
Now, we're not here to patronize anyone, but we understand that not everyone is a full-blown stoner. We want to make sure that everyone has all of the information they need, and we, therefore, have this guide for how to use a 4-part grinder:
Take about 0.1 grams of weed, preferably a bud, but if your grinder isn't very good (hence why you're on this article in the first place!) then break it up into smaller parts, and then add it to the grinder. Take all stems out of it. You don't want to grind stems.

Close the top of the grinder onto the rest of it, and turn it a few times left and right.

Open the top of the grinder with it facing upwards, take any parts of weed that haven't ground out, or wiggle them around and put them back in and grind again.

Turn the middle of the grinder and hit the ground up weed onto a rolling table, or simply use the grinder as storage for it if you don't want to use it all in one joint. 

If there is any weed left, you can take something and push it over the mesh and collect more kief.
If you're still confused, then take a look at this video. This grinder is actually the Official Potter grinder, which we have listed as our number 8 grinder on this list.
 
Conclusion  
Grinders and kief catchers are essentials for every smoker. We've included all different types of grinders in this article, to ensure that you have the best chance of finding the best herb grinder on Amazon in 2020. Amazon is one of the best places to buy a grinder thanks to their quick delivery, but also thanks to the fact that you know you're buying from legit sellers, and we've included a bunch of legit sellers on this article. A lot of these grinders come with warranties, which is another great advantage of buying from somewhere like Amazon.
.

Written by Megan Medeiros (BA)
Megan Medeiros has a bachelor's degree in English and is currently working on a master's in English at James Madison University. She's the owner and operator of Medeiros Writing, and has been working as a cannabis writer for the past three years, mostly following the legal climate of marijuana, especially in areas like California, Colorado, Oregon, Canada, and other legal areas.
This post contains references to products from one or more of our advertisers. We may receive compensation when you click on links to those products. For an explanation of our Advertising Policy, visit this page. All photos were sourced from Pinterest.com | updated 2021
Stay home & get your daily
needs from our shop
Start You'r Daily Shopping with Nest Mart
Best prices & offers
Orders $50 or more
Free delivery
24/7 amazing services
Great daily deal
When you sign up
Wide assortment
Mega Discounts
Easy returns
Within 30 days