Serene Tree - YOUR NEW FAVOURITE AFFORDABLE CBD SOURCE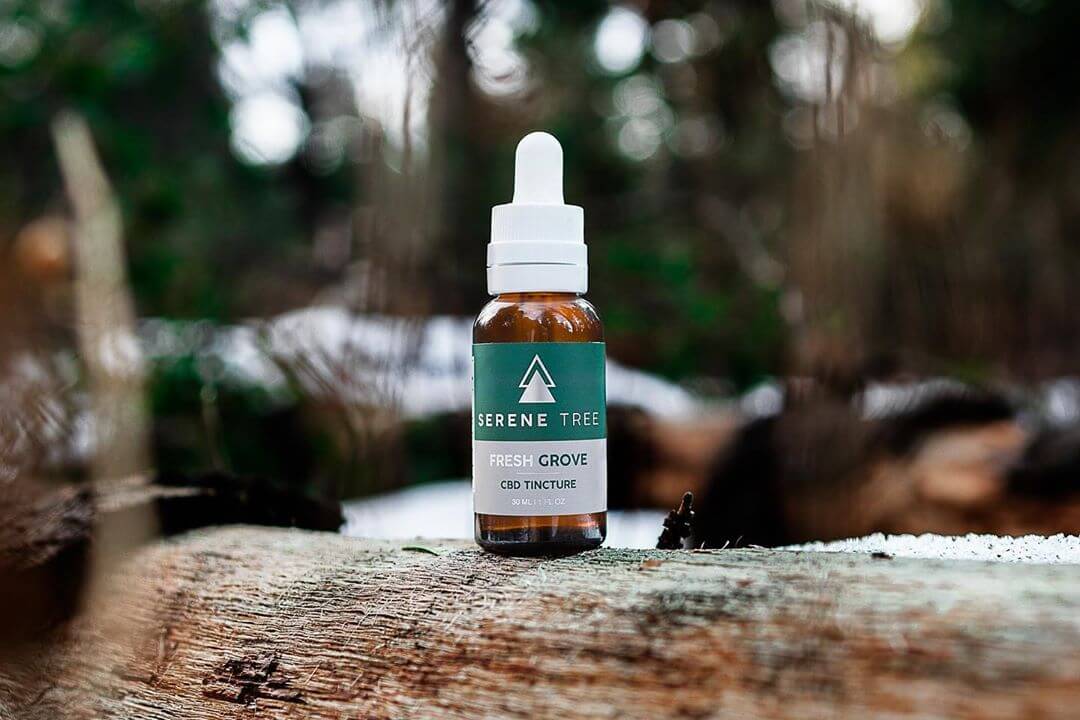 CBD is all the rage nowadays and with good reason! This incredible product is a highly-effective, all-natural alternative to harsh medications for many ailments. Unfortunately, while this product is gaining more acceptance and greater availability, it largely remains unregulated and this means you need to find a brand you can trust. We were contacted by 'Serene Tree' to review some of their products which are all scientifically certified and so a trustworthy brand that we know and respect so jumped at the chance. 
What we tried
We tried the Serene Tree - Fresh Grove Tincture 2,000mg, gentle rosemary with sweet refreshing lemonade. Made with Natural flavorings, pure CBD isolate and organic coconut oil. Vegan, gluten free, stress free. And the Serene Tree - Orange Birch Tincture 2,000mg which is made with all the same care and skill but has a rich citrus with very subtle sandalwood undertones, almost like a chocolate orange flavour. 
What we liked
This CBD oil was fairly effective without inducing sleepiness. It tasted delicious and didn't have an oily texture like many CBD oils do. The lower dosage is great for someone who's new to CBD, but they also offer an even lower volume version at 1000mg and 3,000mg for those that find that a stronger dosage is more effective. We found it to be very effective in treating anxiety and joint pain, while not inducing sleep so you could still go throughout your day as normal.
Recommendation
As we mentioned earlier, this strength and type of CBD oil we sampled wasn't very sleep-inducing so, if you typically use CBD to help insomnia you may want to opt for the higher dosage (3000mg) . That being said, it's a great option for treating the myriad other conditions CBD's good for, like joint pain and anxiety, during the day.
Overall Review
Overall, we gave Serene Tree a 9/10. Their product was delicious, a nice texture, clean, effective, and their company is extremely transparent and trustworthy which gives great peace of mind. 
We tried the 2000mg dosage which definitely helped with anxiety levels without the sleep-inducing effect which I've experienced with others. While the viscosity doesn't leave an oily residue in your mouth, it also makes it drip a little more easily, so you have to be careful when using the dropper to ensure you don't spill any of your precious product.
The key thing with CBD oils is really understanding what your goal with them is and how they affect you. Don't opt for the higher dosage straight away as a lower dosage could work just as well, especially if it's your first experience with CBD. As well as knowing what you are putting into your system is regulated and trustworthy and that's what makes Serene Tree a great brand to trust.
Looking for more great CBD oil products? Check out our list of favourite CBD oils for fighting anxiety here!
.

Written by Megan Medeiros (BA)
Megan Medeiros has a bachelor's degree in English and is currently working on a master's in English at James Madison University. She's the owner and operator of Medeiros Writing, and has been working as a cannabis writer for the past three years, mostly following the legal climate of marijuana, especially in areas like California, Colorado, Oregon, Canada, and other legal areas.
This post contains references to products from one or more of our advertisers. We may receive compensation when you click on links to those products. For an explanation of our Advertising Policy, visit this page. All photos were sourced from Pinterest.com | updated 2021
Stay home & get your daily
needs from our shop
Start You'r Daily Shopping with Nest Mart
Best prices & offers
Orders $50 or more
Free delivery
24/7 amazing services
Great daily deal
When you sign up
Wide assortment
Mega Discounts
Easy returns
Within 30 days