What is THC Syrup & six products you need to try in 2021!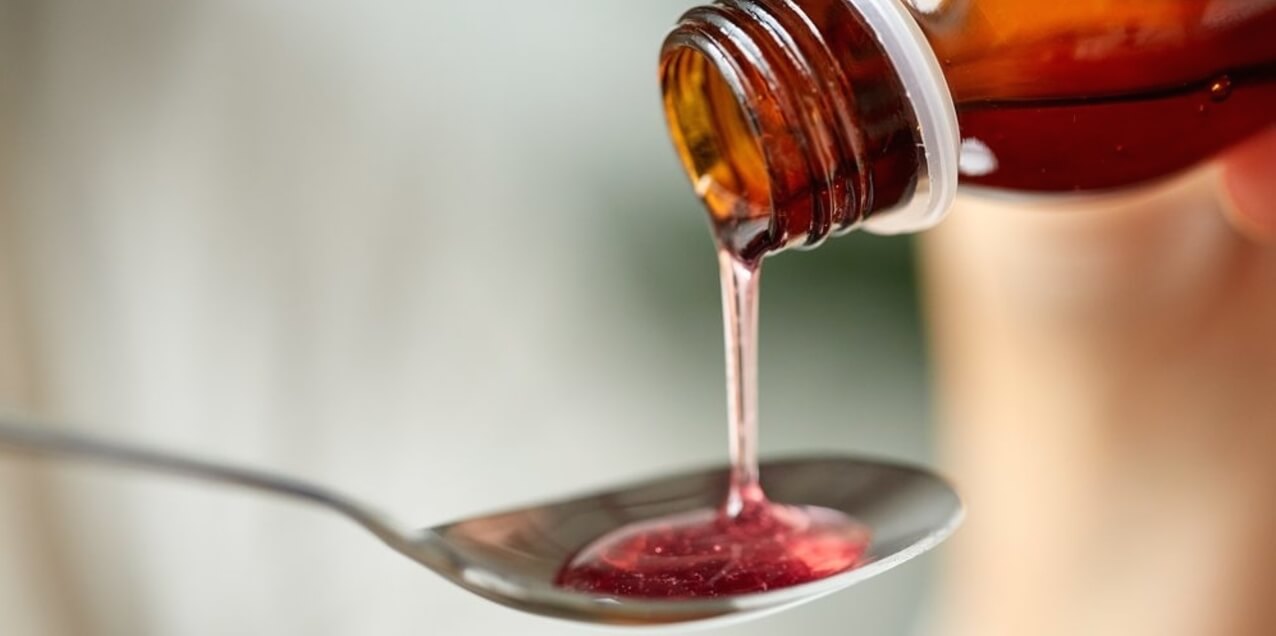 Love a good edible but think they take way too long to kick in? THC syrup may be your favorite new go-to substance for relief, thanks to its potency and taste.

Cannabis syrup is fantastic for both medicinal and recreational users. It's effective and fast acting – often kicking in within 20 to 30 minutes – and is discreet to use. You just take your dose and mix it into any food or drink and you're ready to go. Alternatively, you can drink a small measure neat. That's all there is to it!

Those that can't stand the thought of smoking weed (or are perhaps too sick to partake) but are still looking to get all the benefits from this frankly awesome plant are advised to consider THC syrup as their way to ingest. Strictly medicinal users will be pleased to learn that you can also get CBD syrup. That's for another article though!.
THC Syrup Brands:
If you're not familiar with THC syrup, it's a sweet and concentrated form of cannabis that's usually taken orally. THC syrup is becoming increasingly popular as a way to consume cannabis, especially among people who don't want to smoke it. There are a variety of THC syrup brands that make THC syrup, and each one has its unique flavor and effects. Here are some of the most popular THC syrups they come in different flavors:
Baked bros THC syrup
Tree Lean THC Syrup
These products offer an alternative for people who have trouble swallowing pills or can't handle potent cannabis edibles. They come in different sizes small, medium, and large bottles that contain 50mg, 300mg, and 600mg THC syrups so they're perfect for small doses when your tolerance changes.
Best THC Syrup:
If you're looking for a delicious and potent way to consume THC, look no further than THC syrup. This sticky, sweet syrup is infused with cannabis and can be enjoyed in a variety of ways. You can add it to your favorite drinks, drizzle it over desserts, or just eat it straight up. It tastes just like honey but packs a much more powerful punch.
THC syrups are created by infusing cannabis into cane sugar, then cooking the mixture until all the water evaporates. The resulting golden syrup has an incredibly strong flavor that comes from the rich caramelized sugars and oils from the marijuana flowers. It's not hard to see why this tasty treat is popular among chefs and recreational users alike. Here is some best THC syrup:
Liquid Karma THC Syrup – Organic X THC Syrup X Nano Infused
QUALITECH THC syrup
THC Syrup Review:
This article will review THC syrup, how it works, and its benefits. In terms of how it works, there are two ways to use this product: by eating or drinking it or smoking cannabis that has been mixed with marijuana THC oil. The benefits include relief from pain and nausea. I'll be reviewing THC Syrup, which is a popular product on Amazon.
OG DIGGS THC Syrup: OG DIGGS THC Syrup is a cannabis-infused syrup that provides quick relief from pain. It also provides an alternative to smoking or vaping cannabis. OG DIGGS THC Syrup contains 500mg of THC per bottle. The syrup has a fruity taste and is easy to take with water or milk.
The syrup comes in different flavors: Hawaiian Pineapple, Original Cherry Bomb, and the provocatively-titled Purple Drip. The flavors are not too strong or overpowering like some other marijuana-infused syrups on the market.
Trappers Delight Syrup:
Trappers Delight syrup is made with cannabis extract and has a high concentration of THC. It is intended for use by adults. Trappers Delight Syrup is a THC syrup that is made from the purest cannabis extract. It is also made from organic sugar cane, organic corn syrup, and water.
Trappers Delight syrup can be used in many different ways, including adding it to drinks or food or taking it directly by mouth. It can also be used topically, by applying it to the skin. If you are using it topically, rub it into your skin rather than rubbing it on because there is less chance of over-application if you rub it in.
Cannabis Syrup Review:
Cannabis Syrup is a thick liquid that is made from cannabis plants. There are many ways to make cannabis syrup, but the most common way is to extract THC from the cannabis plant. The benefits of using cannabis syrup are that it can be used in a variety of ways and it can be taken orally.
Cannabis syrup is a product that is made from cannabis extract, which provides a potent THC experience. It is also known as THC syrup or cannabis tincture.
The effects of cannabis syrup are similar to those of smoking marijuana, but they are more intense and last longer. The syrup is made from high-quality cannabis extract and has been designed to be mixed with water. The syrup is a great alternative for those who don't want to smoke weed or eat edibles.
Liquid Karma Syrup:
Liquid Karma Syrup is a THC syrup that is designed to be mixed with your favorite beverage. They come in different sizes bottles that contain 1000mg THC syrups each bottle is 4fl OZ and the price of the bottle is $50. They also come in three different flavors: Cherry Delight, Strawberry Bliss, and Miami Breeze.
That the syrup is made with a blend of natural and organic ingredients. The product was created by a group of chemists and cannabis experts who wanted to provide an alternative for people who don't like the taste of cannabis or have trouble smoking it. The syrup can be mixed with anything from water to teas and coffees.
Weed Lean vs THC syrup
THC syrup should not be confused with weed lean or any of its various other names (wock lean, THC lean, cannabis cough syrup, THC lean syrup, bro lean, green lean THC syrup, THC cough syrup… we could go on). The name "lean" refers to a potent drink with codeine in it that's also known as "purple drank." Users of lean or drank mix a sugary soda drink with coffee medicine containing the opiate codeine and promethazine. Candies can be added to improve taste too. This is then "drank" – clever name, eh? – for an opiate buzz. It may make you more social, but that's not necessarily what we're looking for here when it comes to THC syrup. 
Some users realised that THC could be suspended in the cough syrup when green ganja was added during the brewing up of a lean. Hence, weed lean was born. The combination of cannabis's relaxing effects and the strong sedative numb of codeine was just what some users wanted.  
However, codeine abuse can destroy livers and it is also highly addictive. It is, after all, a heavy, pharmaceutical-grade chemical. We don't recommend drinking old school weed lean!  
By contrast, THC syrup is great for you! It contains no opiates whatsoever – just loads of all-natural cannabinoids. It is commonly created using just a sugar and water mix that is then infused with a high potency cannabis product like
oil
, shatter, or
wax
.  However, as you'll see in the below section on making your own syrups, any product containing THC can be used.  
One manufacturer of THC syrups
reportedly
stopped doing business because of the association and use of its products as a base to create lean using cough syrup. Slactavis THC syrup, and particularly its Blueberry THC syrup, was great too!
How to Make THC Syrup
If you're looking for a no-nonsense THC syrup recipe, look no further. You can easily create a pourable syrup with THC at home with just a few ingredients and minimal equipment. It's perhaps one of the simplest products to make yourself since there are no potentially dangerous chemicals needed to extract THC from plant material.  
To create your own THC infused syrup, you will need….
Water. About 200ml will make a decent amount of syrup. The recipe is so simple, you can always make more later.
Sugar. The amount of sugar you use will affect the length of time you can store your cannabis syrup for. With two parts sugar and one-part water, the resulting syrup can be stored for around three months). A 1:1 syrup can also be made, although this won't last as long.
Some form of raw, decarboxylated THC product (flower, trim, shake, hash, oil, shatter, wax, literally anything can be used).
Easiest THC syrup method for extracts:
Mix the sugar and the water into a pan and bring it to a gentle boil. Waxes and extracts can be dissolved into the mixture over a gentle heat. They're much easier to work with. The result is a pourable THC syrup that can used easily and discreetly.  
Funnel your mixture into a bottle and you're good to go!
Easiest THC syrup method for non-extracts:
If using raw flower or similarly non-extracted ingredients, it's best to use a slow cooker. It takes a little while longer to get all those beneficial cannabinoids out of your flowers!  
First, grind or chop your decarboxylated THC-containing product. It doesn't need to be super-fine, just more manageable. You're not making a blunt here!
Boil up your water in a kettle or pan.
Mix the sugar and stir until everything has dissolved.
Add the mixture to a slow cooker set to a low heat.
Throw in your plant material.
Leave the mixture for three to four hours.
Strain contents.
You're all done! You should be left with a pourable THC syrup that is perfect for adding into recipes requiring sugar, drinks, or taken on its own to relieve symptoms from all kinds of ailments or just to put a great big smile on your face!
THC syrup dosage
THC syrup dosage varies massively from person to person. It's important to be careful and consider your tolerance versus the strength of any product containing THC.  
The problem with THC infused syrups created at home is that it's often difficult to know their extract potency. If you're concerned about this or simply don't want the (minimal) hassle of preparing your own, look below to find our top picks from the market today.


Which flavour would you choose?


Baked Bros offers a delicious range of THC syrups in a load of mouth-watering flavours. The company prides itself on being fructose free, safe for diabetics, vegan, and gluten-free, as well as its use of all-natural flavourings.
 
The Baked Bros THC syrup line-up includes: Cherry, Mango, Grape, Pineapple, Strawberry Kiwi, Watermelon, and unflavoured.
 
The whole range comes in three different sizes. The small, medium, and large each contain 50mg, 300mg, and 600mg THC respectively. You'll have to pick this one up in your local dispensary.
Made with an agave base, Tree Lean is keeping things all natural!

The next company on our list is clearly not dissuaded by associations to purple drank.  
Tree Lean's THC syrup comes in a range of flavours: Grape, Orange, Cherry, Lemon Lime, and Watermelon flavour are available.  
Each dose of Tree Lean THC Syrup is made with an organic agave base making it a delicious and natural way to medicate or to enjoy the recreational effects of cannabis.
You'll have to pick this one up in your local dispensary, but we promise it will be worth the search!


Put Karma in your own hands with a bottle of Liquid Karma.

Liquid Karma offers its super potent 1,000mg THC syrup in three flavours – Cherry Delight, Miami Breeze, and Strawberry Bliss.
 
Each bottle is 4 fl oz and priced at $50. We particularly like the slick tattoo-shop branding of the Liquid Karma THC syrup range. The bottles really stand out on the shelf amongst largely cough-syrup-styled offerings from other brands.


This is one best picked up in your local dispensary, but here's a link to one shop that is selling it online:

This bottle will fit right in with any other medicines in the cabinet!
BJ Extracts and SJX have created a range of THC syrups that they call Qualitech Pourable Syrup With THC. The no-nonsense packing is ideal for users that want to distance their medicine from any negative stereotypes that may be lingering around the use of cannabis products. Along with the all-important THC, the ingredients in the Qualitech range are natural fruit flavouring and agave nectar. The bottles proudly state:
 
"This is the real deal the THC that shames the rest."
 
Again, the bottles are all 4 fl oz and the following flavours are available: Grape, Tigers Blood, Strawberry, and Watermelon. Unfortunately, we have not tried the Tigers Blood one!




Looking for something that will go better with your Purple Drank?
Qualitech also offer a range that attempts to tap into the purple drank market. OG Diggs THC syrup is available in easy-to-drink Hawaiian Pineapple, Original Cherry Bomb, and the provocatively-titled Purple Drip. The bottle artwork might be different to the original range above but you're still getting the same great quality THC syrup.
 
Like most of our other THC syrups on this list, the OG Diggs THC Syrup comes in a 4oz bottle. This 500mg THC syrup  can be added to pretty much any food, drink, or sipped straight for pain relief and pleasure.
Delicious flavours and a helpful product - a must add to any cabinet!

The hilariously named LOL edibles also has a range of THC Syrups. These contain 1,000mg of THC and the 4 fl oz bottles come in five flavours. These are: Watermelon, Raspberry, Lemon, Cherry, and Grape. The company's branding is tasteful and doesn't appeal excessively to the "drank crowd."


Conclusion
That's our round up of different THC-infused syrups you can get today. As you can see, they're pretty simple products really. Just splash a bit of the pre-infused liquid into food or drink for fast-acting effects. With THC syrup you've got an easy alternative to an edible or smoking that you can mix into any one of your favourite concoctions. 
Don't let the occasional hip hop-styled branding of some of these products put you off, they're perfectly safe to drink. The THC syrups on our list only contain THC and other beneficial cannabinoids. Be careful if you venture into other brands, as this corner of the cannabis universe could reveal some iffy players. Pay attention to the ingredients used, and, if you're in the market for a real old school weed lean, you'll have to brew that up yourself!
.

Written by Megan Medeiros (BA)
Megan Medeiros has a bachelor's degree in English and is currently working on a master's in English at James Madison University. She's the owner and operator of Medeiros Writing, and has been working as a cannabis writer for the past three years, mostly following the legal climate of marijuana, especially in areas like California, Colorado, Oregon, Canada, and other legal areas.
This post contains references to products from one or more of our advertisers. We may receive compensation when you click on links to those products. For an explanation of our Advertising Policy, visit this page. All photos were sourced from Pinterest.com | updated 2021
Reviews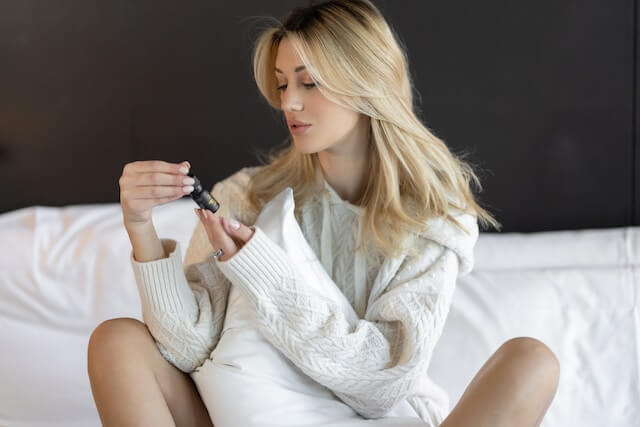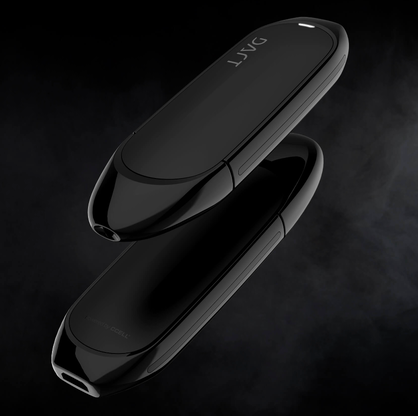 Stay home & get your daily
needs from our shop
Start You'r Daily Shopping with Nest Mart
Best prices & offers
Orders $50 or more
Free delivery
24/7 amazing services
Great daily deal
When you sign up
Wide assortment
Mega Discounts
Easy returns
Within 30 days