Banana Kush Strain Review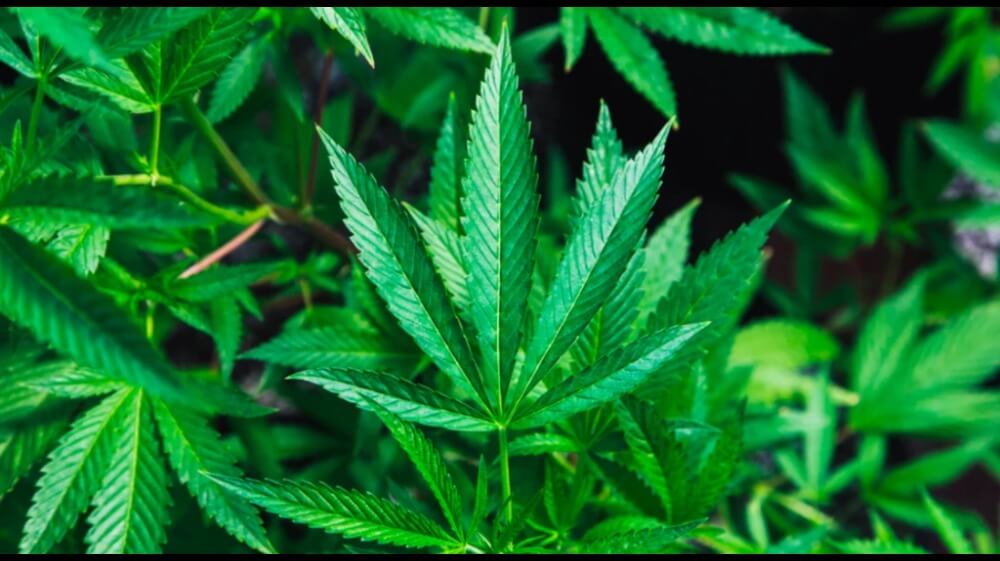 Banana Kush Strain is a #dankenstein strain. It's a little bit older than the newer dank strains, but this Banana OG Strain OG X Skunk Haze cross was bred for specific purposes. It has a banana peel-like smell, and has a mellow buzz, with a sense of euphoria attached to it. This strain is great for dealing with stress or depression, and will also help you get creative.


Banana Kush flowering in full effect, photo: @highwindsfarm
Banana Kush strain review
Banana Kush Strain was created on the West Coast for a very specific reason. They love boutique, tasty strains that also have high potency. Banana Kush doesn't have that high potency anymore, but a few years ago it was considered pretty powerful. It's an indica-dominant strain, which leaves users with a bit of euphoria. This cross between body-relaxing, stimulation, and cerebral buzz makes it a perfect strain for curbing depression.
It was originally bred by Cali Kush. These guys are West Coast growers, and are known for a few other strains as well. It's a cross between an indica and probably a banana-tasting indica, hence the name Banana OG (the OG coming from the fact that Ghost OG is a OG  Banana OG Strain Kush phenotype). Check out her genes below!


Banana Kush genetics
Ghost OG (OG Kush relative)

Skunk Haze (Banana taste)

Banana Kush brings together Ghost OG and Skunk Haze to take the best from both parent\'s strains. The banana taste is what really make this strain so popular amongst the lovers of boutique strains. Skunk Haze gives it its potency, and the OG part of the strain is brought forward in its indica-dominant effects. Overall, Banana Kush is a fantastic sum of all of its parts.
Banana Kush THC percentage
This strain is relatively weak compared to most strains these days, however it does still have quite a high THC percentage. The THC percentage of Banana Kush is minimum 15% and maximum 19%. This will still make you feel very stoned, especially if you're pretty new to smoking weed. Hence, you should exercise some caution before jumping in head first!
 
Banana Kush price
A few years ago this strain would have been much more expensive. However, thanks to much newer and stronger strains, Banana Kush Strain should only cost you around $13-14 a gram when you're shopping in the US. With the introduction of so many new strains to the market Banana Kush sits on either the middle or lower shelf, making it much more cost-effective for consumers. Outside of the US, where clippings are harder to come by, this strain will likely be a bit more expensive. Regardless of where you purchase Banana Kush though you should find it for a reasonable price.
 
Banana Kush taste
Tropic

Sweet

Fruit

Herbal

Banana

You will most likely know, if you've been smoking weed for a while, that often strains don't taste as they're called. Banana Kush Strain is no different. It does have a slight banana taste, but it's negligible. It's definitely much more tropical and sweet, but you will get a whiff of bananas when you grind it up. If you stick it in your flower vape, you may even taste banana.
 
Banana Kush oil, shatter and edibles
It's possible to make oil, shatter, edibles, and wax out of any strain. You will firstly need the strain itself, then you have to decarboxylate the weed. After this, you can make whatever product you want. It's much easier to make edibles, but you can also make other fun things such as oils if you want to get creative in the kitchen! You just have to know what you're getting into and be good at following recipes. 
If you'd like to make edibles incredibly quickly and easily, you can simply use your vaporized weed to make them. Get your already vaped bud and mix it with an oil or fat. This is because THC and CBD aren't water-soluble. Once you've mixed it together then you can either use this mix to cook, or simply eat it straight away.
Banana Punch strain
This strain should not be confused with Banana OG Strain  as Banana OG is a completely different stain. People also confuse this strain with Banana Pie and Purple Banana Kush.


They grow up so fast! Photo: @eastcoastarmy




Next on the menu, Banana Kush concentrates! Photo: @darrewrigh
| | | |
| --- | --- | --- |
| Banana Kush General Effects | Banana Kush Medical Effects | Banana Kush Side Effects |
| Relaxation 100% | Stress Relief 100% | Cottonmouth 100% |
| Euphoria 80% | Depression 80% | Headache 35% |
| Happy 75% | Pain Relief 60% | Paranoia 30% |
| Uplifted 75% | Insomnia 35% | Dizzy 20% |
| Talkative 55%  | Headaches 30% | Dry Eyes 10% |
 
As this strain is fairly balanced, some people may like to try it for curbing depression. Another advantage this strain has is that it's not overly potent. Some strains make anxiety or depression worse because they're too strong and make people feel uncomfortable. The combination of both a body- and a mind-buzzing high is perfect for feeling talkative, uplifted, happy, and depression-free. This doesn't work for everyone, but if you're looking for a strain to try for depression, you should definitely give Banana Kush a try.
Banana Kush flowering time
This strain flowers in about 8 or 9 weeks, which is neither fast nor slow!
 
Banana Kush Growing tips 
Banana Kush Strain is not recommended for outdoor growth, as it can grow to up to 16 feet in height. This is obviously much more manageable in an indoor setting, using pruning and clipping.
 
Banana Kush seeds for sale 
The original seeds of this strain will be difficult to find. However, Royal Queen Seeds offers its own seeds for this strain, which they call 'Fat Banana'. To be honest, this strain is probably as good if not better than the original breed, so you should definitely check them out if you're looking for a source. 
Banana Kush yield
Another thing that drives up the price of this strain is that it has a relatively low yield. This makes it unattractive to growers, and is therefore usually only grown for specific uses or for boutique lovers.




Banana Kush grown with the SOG technique, Photo: @suburbanspeedball
Banana Kush is 
Banana Kush is a boutique strain originally coming out of the West Coast. It was created by Cali Kush and crosses an OG Kush phenotype with a Haze. This balanced cross can help to curb depression thanks to its cerebral buzz and indica-dominant body high.
Indica-dominant

Slight banana smell (massively exaggerated)

Seeds are very hard if not impossible to find

Can cause headaches and dry mouth

Great uplifting strain

Perfect for curbing depression thanks to its two-pronged indica-dominant effects
Have you had the chance to try Banana Kush? Let us know about your thoughts on it below! 
.

Written by Megan Medeiros (BA)
Megan Medeiros has a bachelor's degree in English and is currently working on a master's in English at James Madison University. She's the owner and operator of Medeiros Writing, and has been working as a cannabis writer for the past three years, mostly following the legal climate of marijuana, especially in areas like California, Colorado, Oregon, Canada, and other legal areas.
This post contains references to products from one or more of our advertisers. We may receive compensation when you click on links to those products. For an explanation of our Advertising Policy, visit this page. All photos were sourced from Pinterest.com | updated 2021
Stay home & get your daily
needs from our shop
Start You'r Daily Shopping with Nest Mart
Best prices & offers
Orders $50 or more
Free delivery
24/7 amazing services
Great daily deal
When you sign up
Wide assortment
Mega Discounts
Easy returns
Within 30 days