Cherry OG Strain | Kush Strain | White Strain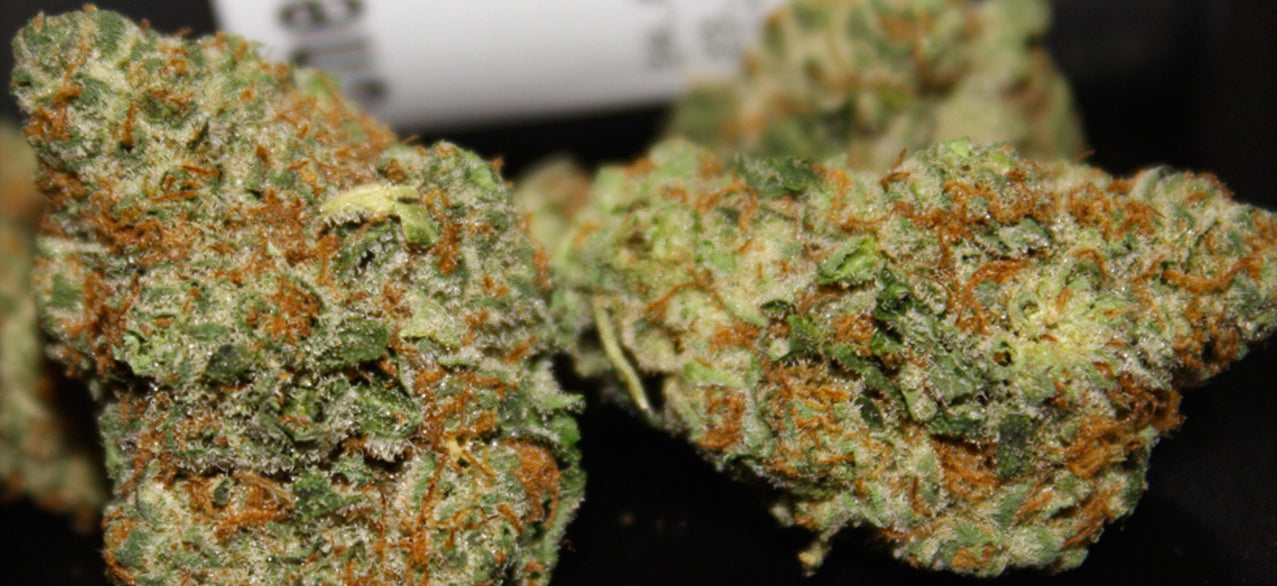 Cherry OG Strain was first bred by Californian seed company Emerald Triangle seeds as a crossbreed of Cherry Thai, Afghani and Lost Coast OG. It is a well balanced 50:50 hybrid strain and is quite potent with some phenotypes containing up to 23% THC.  Accompanying its stimulating cerebral and relaxing body effects is its sweet, fruity taste, making it a popular strain for many. Most suited for midday and afternoon use, this strain is great for a number of activities including nature walks, watching films or simply having intense conversations with friends. Cherry OG Strain is also a good medicinal strain, bringing relief for those suffering from muscle aches and mental conditions such as PTSD and depression.

The distinct taste of Cherry OG has earned it other names including Cherry Express, Cherry OG Kush and Cherry Marijuana.
 
Meet your new favorite hybrid, Cherry OG. Photo: @cremedecannafarms


Is Cherry OG higher in sativa or indica?
Cherry Kush Strain OG is generally well balanced with equal sativa and indica effects, although some phenotypes can lean more to one side. It is usually more indica in appearance, with splendidly large, dense buds. Being a part of the OG family, its buds are often heavily coated with trichomes giving it a translucent white glow.
 
What's OG weed?
Cherry Weed Strain OG is an acronym that stands for either "Ocean Grown" or "Original Gangster." Although there is some debate regarding which one it stands for, most tend to go with the latter. Any strain containing OG in its name is related to the renowned OG Kush. Apart from Cherry OG, some other well known fruity strains of the OG family include Emerald OG and Triangle OG.
 
Cherry OG Genetics
Cherry Weed Strain OG is a crossbreed of 3 well-known strains: Cherry Thai, Lost Coast OG and Afghani. Therefore, Its genetics can be traced back to Thailand, Pakistan and the Hindu Kush mountains of Afghanistan. Bred by Emerald Triangle seeds, this strain is a true masterpiece in genetics. Cherry OG adds to an impressive list of Cherry weed strains that include other notable strains such as Cherry Pie and Cherry Diesel.


Cherry OG strain THC percentage
The average Cherry OG strain has a THC concentration of 18%, while some stronger phenotypes have been tested to contain up to 23% THC. The average hybrid strain has an average THC level of 13%, therefore making Cherry OG a potent strain. Those with low tolerance and newcomers should stick to low doses.
 
Cherry OG strain Price
Cherry OG is a relatively affordable strain because it is pretty straightforward to cultivate and grow. It is available in most dispensaries across the West Coast for 6 to 12 dollars a gram depending on quality (20 to 40 dollars an eighth). Users in Europe can expect to pay 8 to 16 dollars a gram in a Dutch dispensary.
Cherry OG strain taste
As its name suggests, Cherry OG Strain has a very sweet cherry taste, sometimes accompanied by occasional bursts of blueberry and citrus flavor. Its odor can be very pungent, with some describing it as diesel-like. While generally having a smooth fragrance, you can use a flower vaporizer if you think it is still too harsh! This will result in a more delicious and smooth smoke because no plant material is combusted.


Cherry OG strain, shatter, edibles, etc.
Any strain of marijuana can be made into edibles, shatter, wax, etc. Cherry OG's buds are dense and oozing with resin, making it a great choice. However, buds can be very sticky making it difficult to break up without a good grinder.
For edibles, be sure to use already vaped bud (AVB), especially with Cherry OG because of its high potency. If you do not have access to AVB, you can always decarboxylate your weed, this will give a much more enjoyable edible high.

Sweet, sweet Cherry OG. Photo: @cartels312


Cherry OG and its trichrome-covered glory. Photo: @overdose_grower1991


| | | |
| --- | --- | --- |
| Cherry OG General | Cherry OG Medical | Cherry OG Negative |
| Relaxed 100% | Stress Relief 100% | |
| Focused 50% | Pain Relief 95% | Dry Eyes 40% |
| Euphoric 40% | Inflammation 80% | Paranoia 30% |
| Happy 35% | Depression 75% | Anxiety 25% |
| Energetic 35%  |  Headaches 65% | Dizziness 25% |

Cherry OG's well-balanced effects enable it to pair well with a number of activities. It's buzzing cerebral high gives users a boost of positive mental energy, assisting those with tricky tasks or people who simply want stimulating conversations in a social setting.

Most notably, these balanced effects have also earned the praise of many suffering from ADHD and ADD. Patients often report that the relaxing effects help them focus during both social and work-related activities.

Consumers of Cherry OG rarely report feeling sleepy after use, but in high doses it can make you feel paranoid and possibly very lethargic. If you do feel unwell, you should prepare a warm drink or take a cold shower; you will feel better shortly.
Cherry OG strain flowering time 
Cherry OG has an average flowering time of 7 to 9 weeks, although some phenotypes can lean more sativa, requiring up to 10 weeks to flower.


Cherry OG strain Growing tips 
Cherry OG is a pretty easy strain to grow thanks to its hardy genetics and is a good choice for beginners to practice their growing skills. Similar to growing OG Kush outdoors, Cherry enjoys optimal temperatures of 20 to 26 degrees Celcius and semi-dry conditions. Indoor techniques such as the sea of green can work well but make sure plants are regularly trimmed to ensure light can reach its lower parts.


Cherry OG strain yield
Cherry OG is an average yielding plant. One can expect around 2 ounces of fresh bud per square foot from a fully grown plant.
Cherry OG seeds 
Cherry OG seeds are sold by a number of dispensaries in North America, including the original breeders Emerald Triangle Seeds; both feminized and regular seeds are available online.



The beautiful flower of Cherry OG. Photo: @overdose_grower1991

 


What is the Cherry OG Strain?
Cherry OG Strain is a crossbreed of three legendary strains: Afghani, Cherry Thai, and Lost Coast OG. This true gem was bred by Emerald Triangle Seeds in the Bay area and has become a popular strain for those with access to it. Its well-balanced sativa and indica effects are great for boosting your productivity, relaxing, or lifting your mood. This strain is also effective in treating patients suffering from a number of medical conditions, most notably ADHD, ADD, PTSD, and depression. Along with its sweet berry taste and aroma, Cherry OG rarely disappoints.
 
Well balanced 50:50 hybrid strain

First bred by Emerald Triangle Seeds

Most suited for midday and afternoon use

Stress buster and productivity booster

The rather high concentration of THC @ 23%

Sweet berry flavor; great for edibles
Have you tried Cherry OG before? Let us know what you thought in the comments below!  
.

Written by Megan Medeiros (BA)
Megan Medeiros has a bachelor's degree in English and is currently working on a master's in English at James Madison University. She's the owner and operator of Medeiros Writing, and has been working as a cannabis writer for the past three years, mostly following the legal climate of marijuana, especially in areas like California, Colorado, Oregon, Canada, and other legal areas.
This post contains references to products from one or more of our advertisers. We may receive compensation when you click on links to those products. For an explanation of our Advertising Policy, visit this page. All photos were sourced from Pinterest.com | updated 2021
Stay home & get your daily
needs from our shop
Start You'r Daily Shopping with Nest Mart
Best prices & offers
Orders $50 or more
Free delivery
24/7 amazing services
Great daily deal
When you sign up
Wide assortment
Mega Discounts
Easy returns
Within 30 days