Fire OG Cannabis Strain | Fire OG Weed Strain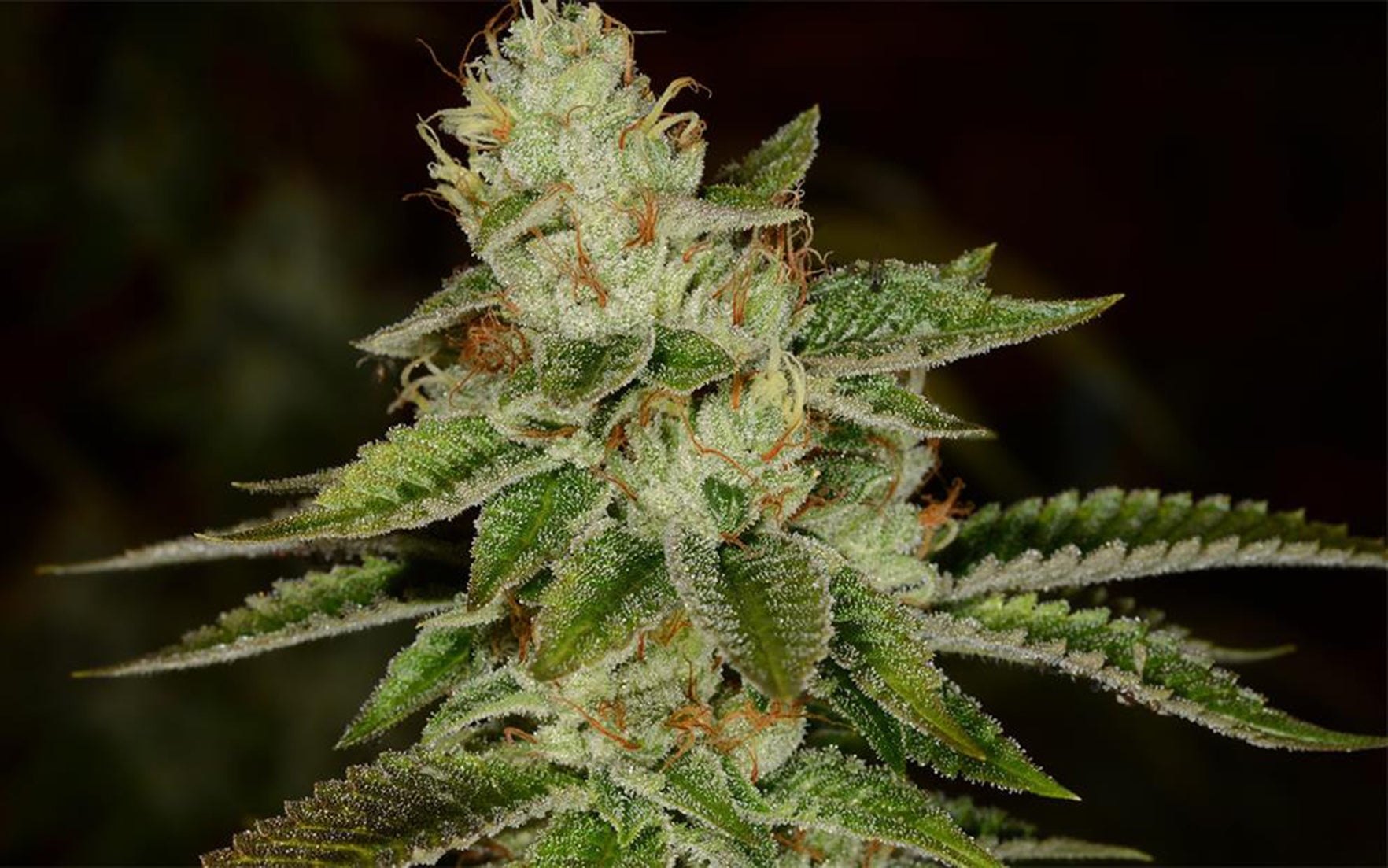 Fire OG Kush is an Indica dominant hybrid (70% indica/30% Sativa) strain that is a potent cross between the hugely popular OG Kush X San Fernando Valley OG Kush, bred by Raskals OG Kush.Fire OG strain often tests high between 17-24% THC with a low CBD percentage. One of the most POWERFUL of the OG Family,Fire OG strain will be sure to light you up and put you out!
Background: The Fire OG Strain is said to create an intense couch potato like effect, with an increased appetite and feelings of sedation. 
Origin of Name: Fire OG Strain absolutely acquired its name from its appearance, living up to its blazing expectations. Featuring potent and densely-packed green buds with streaks of bright reds and oranges all throughout, Fire OG reminds consumers of a burning fire or ember. Its pistils are long and curly, also a burnt, yet vibrant orange shade that adds a tasteful accent to the overall appearance of this reefer.
Flavor Profile: Strong earthy, herbal, and spicy taste with a citrus-pine aroma. The buds reflect long thin fiery orange hairs with rich a frosty white layers of trichomes. 
Positive Side Effects: 
Highly recommended for those looking to ease into a deep and peaceful sleep.  Fire OG weed strain is an ideal strain for treating patients with chronic pain and sleep disorders including insomnia and night terrors. The Fire OG Strain is recommended to assist patients suffering from chronic or physical pain.Fire OG weed strain weed is especially relaxing, physically producing an intense body high that leads to couch-lock, perma-smile, happy and uplifted euphoria, and cerebral effects, eventually melting into sleepiness and bliss.
Negative Side Effect: Cotton Mouth, Dry and Red Eyes, Paranoia, Dizziness, and/or anxiety. * Recommended for active and experienced cannabis users.
Usage: Do NOT consume the hell fire strain until after-work hours or later in the evening; even before bed is ideal. Initially, it may feel as if this strain isn't bringing tiredness upon you, but after about the first hour or so of the high, it is reported that the laziness and drowsiness kick in, inducing sleep and peaceful dreaming.
Growing Techniques: Fire OG is a fairly stubborn strain that requires a lot of care and attention. Recommended for more experienced growers this strain can be grown either in indoor or outdoor environments.
 Due to the 9-10 week flower cycle it is encouraged to be used for indoor production unless located in a warmer climate. Indoor production would also increase the intense white-frosty trichomes to develop in full. Fire OG reaches an average-medium height with an average to smaller yield. Growing practices largely affect yield however, you could expect to yield 5-10 ounces per plant in a 10-gallon pot vegged for 4 weeks, conservatively.
FUN FACT!
"What Does OG Mean"
Some people believe that the 'OG' is a memorial to OverGrown.com, which was the world's largest cannabis grow site until 2006 when they were shut down by the Canadian police for "illegally distributing seeds."
Others believe that 'OG' stands for "Original Gangster," which was a strain from the San Fernando Valley in Los Angeles. It is thought that this is the plant that produced the OGs that became so famous in southern California, putting the area on the medical marijuana map.
Consumption Varieties:  Fire OG Flower, Fire OG  Trim, Fire OG  Joints, Fire OG  Blunts, Fire OG  Oil, Fire OG Wax, Fire OG  Vape Pens, Fire OG Edibles. THE SKY'S THE LIMIT!
Where to Buy Seeds!: When it comes to seeds, be sure to do your research! Feminized seed is always recommended, however, do be sure to keep an eye out for the occasional male plant. Remember, no two seeds are created equally! Just because the seeds came from the same package does not mean the seeds will produce the same results. Different seeds produce different phenotypes. 
How to Propagate your Seeds and Select the Best Genetics for Your Grow!
Step 1: Propagate and label your seeds i.e FOG 1, FOG 2, FOG 3, etc. 
Step 2: When ready, transplant your seedlings into larger pots for vegetative growth
Step 3: Take clones or cuttings off of each of your individual seeded plants, during Veg.  
Step 4: When you are ready, flip your original seeded plants into flower.
Step 5: Select the best genetics (best plants) based on the buds produced, growth cycle, height, yield, etc.
Step 6: Destroy all the other original plants that are not up to your standards.
Conclusion:
Fire OG Khush 

is NOT for first time users.
If you want assistance with pain or maintaining a deep slumber, Fire OG is your strain.
Recommended use is during the late afternoon/evening.  
Similar Strains: Fire OG, White Fire OG, White Tahoe Cookies, Hells Fire, Wifi OG
Don't be shy when venturing out to new strains. Just be sure to do your research, sample in a safe environment and always, pack the munchies ahead of time. Happy smoking! 
.

Written by Megan Medeiros (BA)
Megan Medeiros has a bachelor's degree in English and is currently working on a master's in English at James Madison University. She's the owner and operator of Medeiros Writing, and has been working as a cannabis writer for the past three years, mostly following the legal climate of marijuana, especially in areas like California, Colorado, Oregon, Canada, and other legal areas.
This post contains references to products from one or more of our advertisers. We may receive compensation when you click on links to those products. For an explanation of our Advertising Policy, visit this page. All photos were sourced from Pinterest.com | updated 2021
Stay home & get your daily
needs from our shop
Start You'r Daily Shopping with Nest Mart
Best prices & offers
Orders $50 or more
Free delivery
24/7 amazing services
Great daily deal
When you sign up
Wide assortment
Mega Discounts
Easy returns
Within 30 days