Master Kush Cannabis Strain Review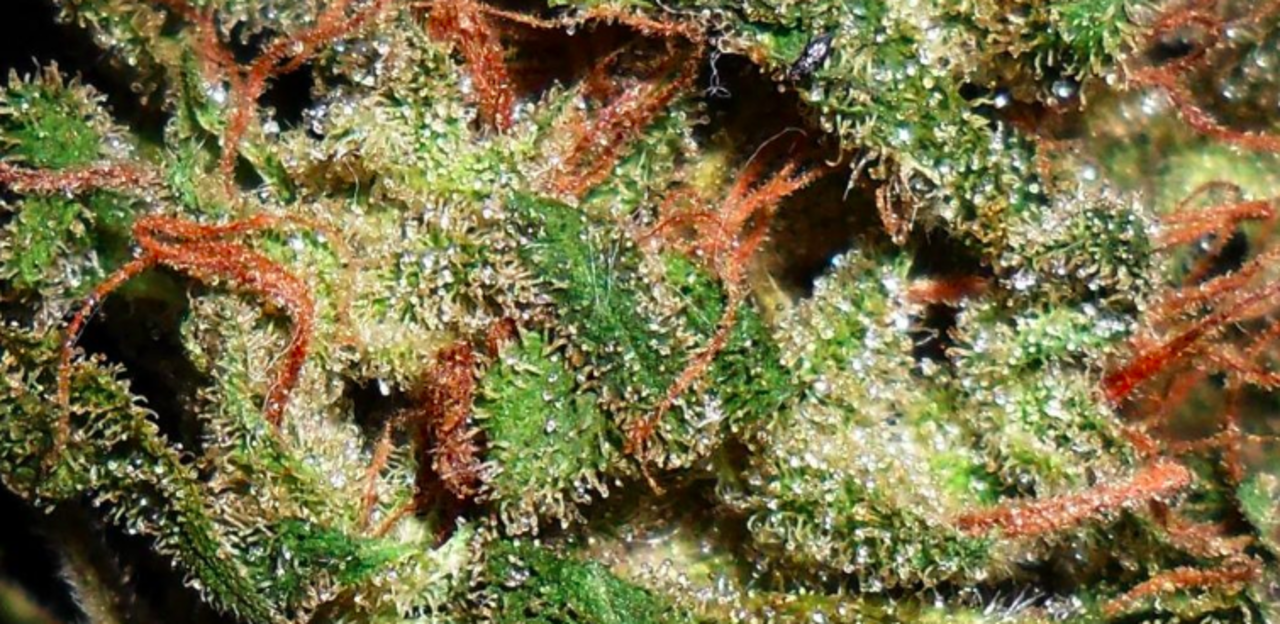 Master Kush is an exceptionally popular indica strain. It was created by crossing two popular indica strains which are both landrace strains. These landrace strains are the basis for all the world's strains, and they are afforded a great deal of respect, particularly amongst the Dutch seed banks. Most of their signature strains are careful blends of two or more landrace strains, or crossings of their previous concoctions with other landrace strains.

Master Kush is no different, and is a tantalizingly sedative indica strain.


Does it get better than a handful of Master Kush? Photo: @heavydutygenetics
Master Kush Strain Background 
This strain is a cross between 2 popular landrace indica strains both from the Hindu Kush region. These were taken by the Dutch White Label Seed Company, which is located in Amsterdam. This strain is a very potent indica, and has won the cannabis cup, which is the highest honour, not only once, but twice: it won back-to-back in 1992 and 1993. Although that makes it more of a vintage strain, the medicinal benefits of this indica strain are numerous.

Its name comes from the fact that it is a cross of two amazing strains, with the logic that the end product will be a Master Kush strain. As it\'s a Dutch strain, the seeds are pretty easy to find, which means the strain itself isn\'t that expensive. Expect to pay around $10 a gram in the Dutch coffeeshops.
What about "Socal" or "Grand" Master Kush?
The "Socal" version is still a Master Kush but was renamed to recognize strains that were grown in California. Here the strain reacts nicely to the California sunshine; it's stronger and more of a sativa. 
The "Grand" Master Kush is another variation of Master Kush; it takes Hindu Kush and crosses it with a Skunk strain.  
Master Kush THC level
Master Kush is relatively strong when compared to normal indicas. The average indica is about 13%, whereas this strain can have up to 20%! The average THC % of the Master Kush strain is 16%.
 
Master Kush Lineage
This strain's lineage is either a cross between two different landrace strains or it's simply one landrace strain which was extracted by Dutch Passion seeds. Either way, it's truly a Hindu Kush landrace strain.
Taste
Earthy

Flowery

Spicy

Herbal

Citrus

Floral

Sweet

Kush
It has a complicated taste, which is probably best enjoyed through a flower vape.


Can you get this strain in oil, wax, or edible form? 
Yes. You can get any strain in any form, as you can make it yourself. As this strain is reasonably easy to grow, it's actually going to be a very good option for you to make edibles or oils with. This is because you can make it with all of the plant matter, therefore making a lot per plant.

To make edibles simply decarboxylate your weed in the oven, which means putting on high heat for about 45 minutes to an hour. The weed wants to be brown and cooked, which allows it to have its full potency. Then simply mix it into an oil or fat.  



Master Kush in bulk? Yes, please! Photo by @tylerjustin007
Don't forget to pause in the garden of life and smell the Master Kush! Photo by @7points_hans

Master Kush Effects
| | | |
| --- | --- | --- |
| Master Kush Effects | Master Kush Medical | Master Kush Side Effects |
| Relaxed 100% | Stress 100% | Cottonmouth 100% |
| Sleepy 75% | Pain 85% | Dry Eyes 60% |
| Happy 60% | Depression 80% | Dizzy 35% |
| Euphoric 45% | Insomnia 55% | Paranoia 25% |
| Tingly 30% | Muscle Spasms 50% | Anxiety 23% |
This strong indica high is ideal for use in the evening to relax and kick off your boots, maybe after a long day at work. You should definitely smoke this strain a few hours before you try to sleep, as you'll find yourself much more open to sleeping after a few tokes on Master Kush strain.

Master Kush Seeds
You're in luck with this strain. If you search the Dutch seed banks you should be able to find Master Kush. 
To make sure you're getting official Master Kush strain seeds make sure you do your homework on which seed bank you're going through. With Master Kush though you shouldn't run into too many problems. Leave us a comment below if you're having any trouble and we can try to guide you!
Master Kush Yield
Yield with Master Kush strain will depend on whether you're growing this plant indoors or outdoors. As it's an indica plant, which is simply a cross between two landrace strains, you should find relative success either with an indoor or an outdoor grow. However, you're always going to get more yield and an easier grow from an indoor grow, so you should definitely consider this option. It's much easier to manipulate plant growth. Yield can be expected at around 200g per plant indoors.
Get up close and personal with Master Kush, photo: @greybeardgrows


Master Kush is: 
A hugely popular double kush powerhouse combination

Earns its name through its potency and its mastery of the kush flavour and effects

Indica, almost pure

Bred by a Dutch seed company

Master Kush strain seeds are readily available
High yield and good resilience to various growing problems


Tell us about your experience with this strain! How did you like it? 
.

Written by Megan Medeiros (BA)
Megan Medeiros has a bachelor's degree in English and is currently working on a master's in English at James Madison University. She's the owner and operator of Medeiros Writing, and has been working as a cannabis writer for the past three years, mostly following the legal climate of marijuana, especially in areas like California, Colorado, Oregon, Canada, and other legal areas.
This post contains references to products from one or more of our advertisers. We may receive compensation when you click on links to those products. For an explanation of our Advertising Policy, visit this page. All photos were sourced from Pinterest.com | updated 2021
Strains
Stay home & get your daily
needs from our shop
Start You'r Daily Shopping with Nest Mart
Best prices & offers
Orders $50 or more
Free delivery
24/7 amazing services
Great daily deal
When you sign up
Wide assortment
Mega Discounts
Easy returns
Within 30 days