Purple Kush Cannabis Review | PK Weed Strain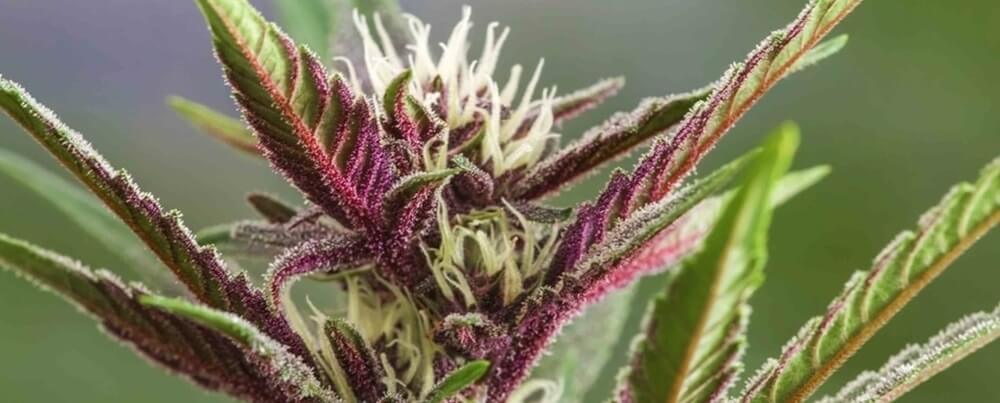 Purple Kush was created in Oakland and is a cross between Hindu Kush and Purple Afghani. This cross combines the sweet and earthy smells with the traditional Kush flavours and smells. Tokers will find this strain to be a real balance of effects, all of which will be blissful and long lasting. This euphoria spreads throughout the body and, instead of making you sleepy, will make your body simply feel relaxed and stress-free. If you smoke this strain a few hours before crawling into bed it will also promote sleep.


Purple Kush nugs as one big, happy, kushy family! Photo: @oghydropimp
Purple Kush strain (PK weed)
Purple Hindu Kush strain or just Purple Hindu Kush strain is one of the best pk weed strains in the world. It is very well-known for its pure indica effects, although unlike other indicas, it actually doesn't knock you out with sleep straight way. This strain is a fantastic cross between Hindu Kush and Purple Afghan, which is where its name comes from.
 
Purple Hindu Kush 
Purple Hindu Kush strain, AKA Purple indica, originally comes from Oakland, California. Do not underestimate this strain purely because it's not one of those #dankenstein strains. It's still very strong, and can have a very high THC content. This strain has many medicinal benefits, which will be discussed soon.
Purple Kush THC content 
PK has a very high THC content; this is mainly what it was bred for. This was one of the original strong indicas, and was voted as one of the top 10 most Powerful Strains in High Times Magazine. The THC content of Purple Kush is around 22%.
 
Purple kush lineage
Two landrace strains gave birth to this strain: Hindu Kush and Purple Afghani.
 
Purple Afghani
A strong plant that is easy to grow, this Afghani is a mostly Indica inbred to produce thick and heavy buds.
 
Hindu Kush
Named after the mountain region it comes from, Hindu Kush is one of the most well known landrace strains in the world. It has a thick, protective coat of resinous crystals, which is part of why it's so popular.
 
Purple Kush tasting notes 
Earthy

Grape

Sweet

Woody

Pungent

Berry

This purple hindu kush strain is incredibly tasty, and is one of those rare strains where the taste is as good as the smell and the look. Purple Kush tastes so good you should smoke it in a flower vape to get the full taste.
 
Can you get Purple Kush in edible, wax, or oil form?
You can get any strain in any form provided that you can make it yourself. If you cannot make it yourself, it will be very hard to find Purple Kush outside of North America. Canada and the US are your best bet to find a vaporizer, wax, oil, shatter, or any other form of Purple Kush.
You could always grow the strain yourself, and then turn it into an oil. The easiest thing to do, however, would be to turn it into an edible. Edibles are very easy to make, especially if you're using already vaped bud.
PK looking royal as she grows, photo: @vapelegnd


| | | |
| --- | --- | --- |
| Purple Kush General Effects | Purple Kush Medical Effects | Purple Kush Side Effects |
| Relaxation 100% | Stress Relief 100% | Cottonmouth 100% |
| Sleepy 80% | Pain 95% | Dry Eyes 50% |
| Happy 75% | Insomnia 95% | Dizzy 40% |
| Euphoric 45% | Depression 80% | Headache 30% |
| Hungry 40%  | Fatigue 40% | Paranoia 25% |

Contrary to what you may expect, this overwhelming indica won't actually hit you with immediate couch lock. You'll experience some sleepiness, but if you can fight it off some you will definitely enjoy this high. The medicinal benefits cannot be overstated, and providing you're using it right, Purple Kush will help you sleep like a baby.
Purple Kush ready to go, Photo: @

420_medical_cannabis_

 
Purple Kush growing tips
As should be expected for a pure indica plant, this strain grows low. You can have success growing indoors and outdoors, because this PK inherited purple Hindu Kush strain ability to grow in colder temperatures. In order to bring out the purple hues, you may have to shock the plant towards the end of the grow. To find out how to do this, check out the video below.
 
Purple Kush yield
The yield of this plant can be expected to be ready for harvest at around 8 weeks, and it will produce around 37 grams per square foot of the plant. This is a pretty decent yield. Once you've harvested the plant you have to ensure that you're drying it out properly: hang it upside down for about a week in a room at about 20 degrees, with 50% humidity.  Shocking isn't always necessary, and some people even ask whether purple weed is better.
 
Purple Kush seeds


A perfect nug for a perfect day, Photo: @the_real_walterwhite


Purple Kush is
Pure indica

Comes from the Hindu Kush mountain range

Cross between Purple Afghan and Hindu Kush

Incredibly potent and famous indica strain

Fantastic indica benefits which can promote good sleep and relaxation

Famous for its purple buds.
Have you tried Purple Kush before? Let us know what you thought in the comments below! 
.

Written by Megan Medeiros (BA)
Megan Medeiros has a bachelor's degree in English and is currently working on a master's in English at James Madison University. She's the owner and operator of Medeiros Writing, and has been working as a cannabis writer for the past three years, mostly following the legal climate of marijuana, especially in areas like California, Colorado, Oregon, Canada, and other legal areas.
This post contains references to products from one or more of our advertisers. We may receive compensation when you click on links to those products. For an explanation of our Advertising Policy, visit this page. All photos were sourced from Pinterest.com | updated 2021
Strains
Stay home & get your daily
needs from our shop
Start You'r Daily Shopping with Nest Mart
Best prices & offers
Orders $50 or more
Free delivery
24/7 amazing services
Great daily deal
When you sign up
Wide assortment
Mega Discounts
Easy returns
Within 30 days