Skip to product information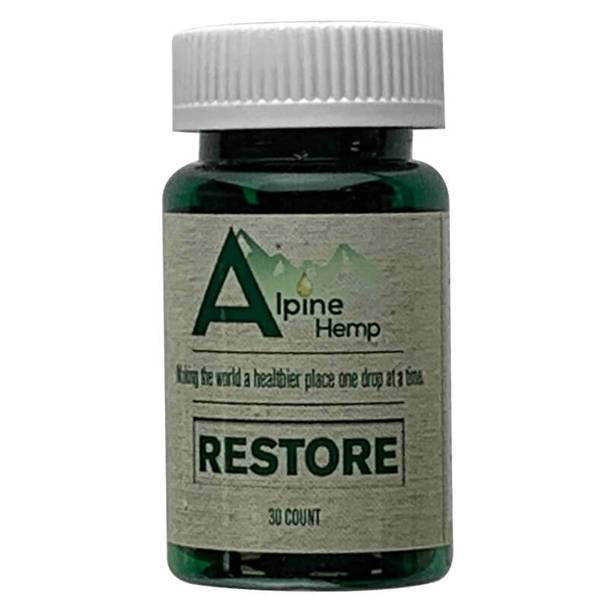 Open media 0 in gallery view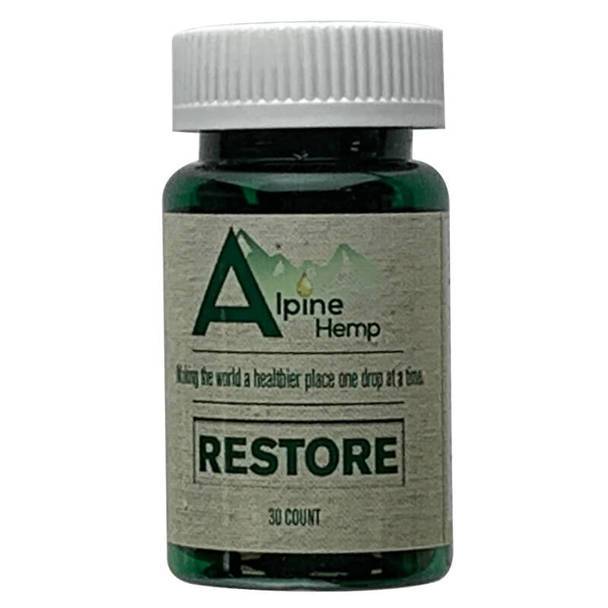 Alpine Hemp - CBD Capsule - Restore - 20mg
Everyone has those days where the weight of the world is pressing down on our shoulders and some sort of pick-me-up is desperately needed. Alpine's Restore CBD Capsules are just
Description
Additional info
Reviews
Description
Additional info
Reviews
Description
Additional info
Reviews
Everyone has those days where the weight of the world is pressing down on our shoulders and some sort of pick-me-up is desperately needed. Alpine's Restore CBD Capsules are just the thing to pull you out of this type of funk. Each capsule contains 20mg of hemp extracts, which may help with issues such as stress brought on by the strenuous conditions that people face every day. The extracts benefit from the "entourage effect," in which multiple components of the hemp plant, CBD included work together to strengthen their effect. Phenibut aids the extracts, and may assist in reducing feelings of tension and insomnia, among other ailments. The bottles come in quantities of 30-60 capsules, depending on the purchased bottle. 

Stress can have devastating effects on the body and the mind, and Alpine would like to help ease the pressure it can cause. This product is perfect for those who feel they need a way to give their bodies some much needed relaxation. Each capsule provides a moderate serving of hemp extract and Phenibut that may alleviate some of the aches and pains that are both visible and invisible. The name "Restore" refers to the capsule's goal of rejuvenating the body and mind, providing it with the relief that it often requires after a long day of physical activities. It may also help with sleeping troubles as well!

The bottle is compact, allowing it to be stashed in a bag if you find yourself needing it while out and about. The capsules are small and can be consumed orally either with or without water, depending on your preference. The serving size is 1 capsule, which strives to give you the adequate relief that you and your body desire, offering a breath of fresh air.
Best prices & offers
Orders $50 or more
Free delivery
24/7 amazing services
Great daily deal
When you sign up
Wide assortment
Mega Discounts
Easy returns
Within 30 days