Skip to product information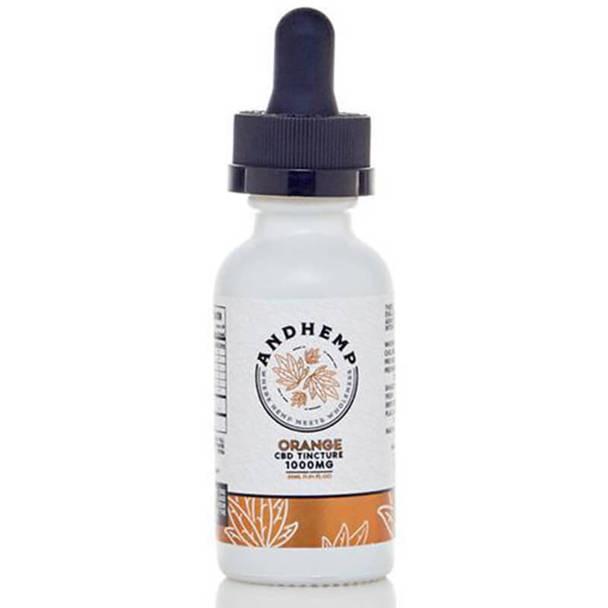 Open media 0 in gallery view
AndHemp - CBD Tincture - Orange - 500mg-1000mg
This product is an escape from the world, transporting you from your home or office to the vast, sweet-smelling fields of oranges in the Florida Peninsula. AndHemp's Orange CBD tincture
Description
Additional info
Reviews
Description
Additional info
Reviews
Description
Additional info
Reviews
This product is an escape from the world, transporting you from your home or office to the vast, sweet-smelling fields of oranges in the Florida Peninsula. AndHemp's Orange CBD tincture is designed with the comforting taste of a ripe orange in mind. Like a personal vacation, the citrus that you taste and smell will make you feel like you are there amongst the orange trees, walking past row after row and plucking the freshest fruit for your consumption. Each bottle contains 30mL of the tincture and either 500mg or 1000mg of CBD, depending on the size of the purchased bottle. It is recommended that those with greater experience and a greater love for oranges purchase the larger bottle, while those with less experience purchase the smaller bottle. 

A full spectrum CBD extract is present in the tincture, offering up a multitude of heightened effects due to the "entourage effect," in which the various compounds of the extract work together to promote greater strength. Essential oils are thrown into the mix to provide the pleasant citrus taste and aroma produced by the tincture. Stevia is added to sweeten the flavor a bit while doing nothing to mask the orange flavor. This product is a must-have for those who consider themselves orange lovers, and even if you don't, you would be hard-pressed to find a citrus-flavored tincture quite like the one AndHemp is offering.

The Orange CBD Tincture is best consumed through the use of the dropper that is included with the bottle. Simply add the tincture to the dropper and slowly drip it into your mouth, ideally under the tongue as this is where absorption is the most effective. Adults are recommended to consume 1mL, equivalent to 1 full dropper, 1-3 times per day. To find your personal serving size, consume 1 full dropper and determine the effects that the CBD has on your body. Adjust your future servings accordingly.
Best prices & offers
Orders $50 or more
Free delivery
24/7 amazing services
Great daily deal
When you sign up
Wide assortment
Mega Discounts
Easy returns
Within 30 days