Skip to product information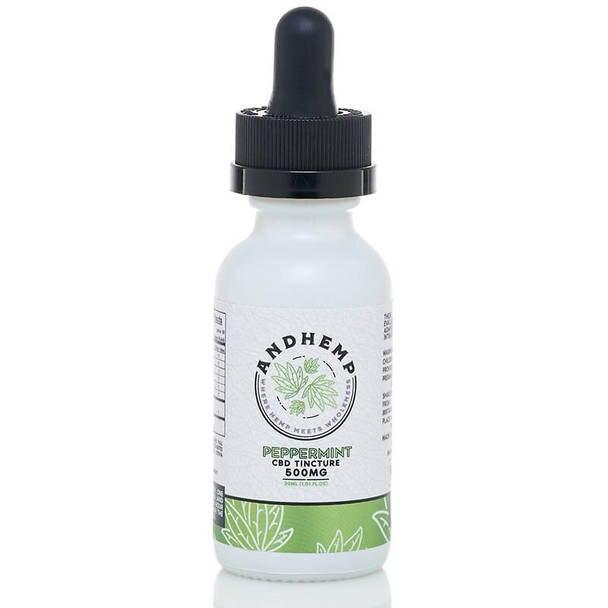 Open media 0 in gallery view
AndHemp - CBD Tincture - Peppermint - 500mg-1000mg
This product is by far the most popular CBD tincture product with the elves in Santa's Workshop! Sweet yet refreshingly sharp, AndHemp's Peppermint CBD Tincture will take you back to
Description
Additional info
Reviews
Description
Additional info
Reviews
Description
Additional info
Reviews
This product is by far the most popular CBD tincture product with the elves in Santa's Workshop! Sweet yet refreshingly sharp, AndHemp's Peppermint CBD Tincture will take you back to your childhood during Christmas, when the sugary goodness of a peppermint candy cane reigned supreme. Each bottle contains 30mL of CBD tincture and either 500mg or 1000mg of full spectrum hemp extract oil, depending on the size of the purchased bottle. Those who are not experienced with full spectrum CBD are recommended to purchase the smaller bottle, while those with experience are recommended to purchase the larger bottle. You won't want to miss the opportunity to access your own personal Winter Wonderland!

Those with a sweet tooth will be extremely pleased with this tincture's flavor. Flavored essential oils are added to the CBD extract in order to provide it with a flavor and aroma that perfectly resembles that of the classic Christmas treat. Stevia gives it an added sweetness to compliment the sharpness of the peppermint. Each drop is filled with the sharp sweetness that has become so synonymous with the time of year when families spend time together, eating dinner or playing games while a large, ornament-covered Christmas tree proudly watches over them. It is a perfect treat for those winter nights when you are looking for a cool treat near the fireplace.

The Peppermint CBD Tincture is best consumed through the use of the dropper that is included with the bottle. Simply add the tincture to the dropper and slowly drip it into your mouth, ideally under the tongue as this is where absorption is the most effective. Adults are recommended to consume 1mL, equivalent to 1 full dropper, 1-3 times per day. To find your personal serving size, consume 1 full dropper and determine the effects that the CBD has on your body. Adjust your future servings accordingly.
Best prices & offers
Orders $50 or more
Free delivery
24/7 amazing services
Great daily deal
When you sign up
Wide assortment
Mega Discounts
Easy returns
Within 30 days