Skip to product information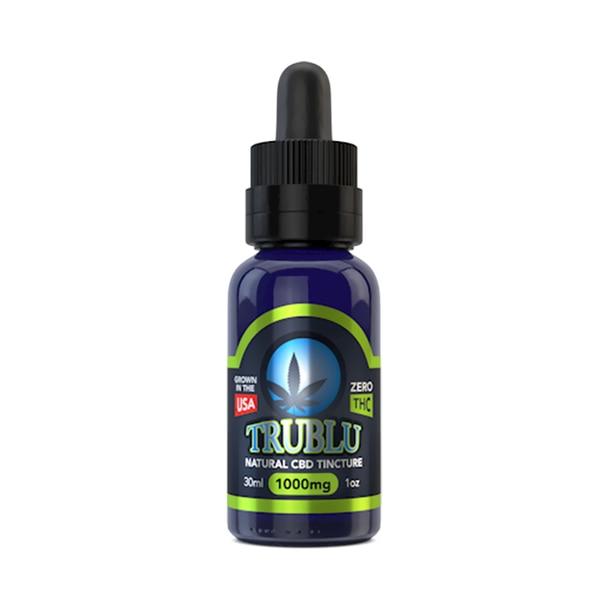 Open media 0 in gallery view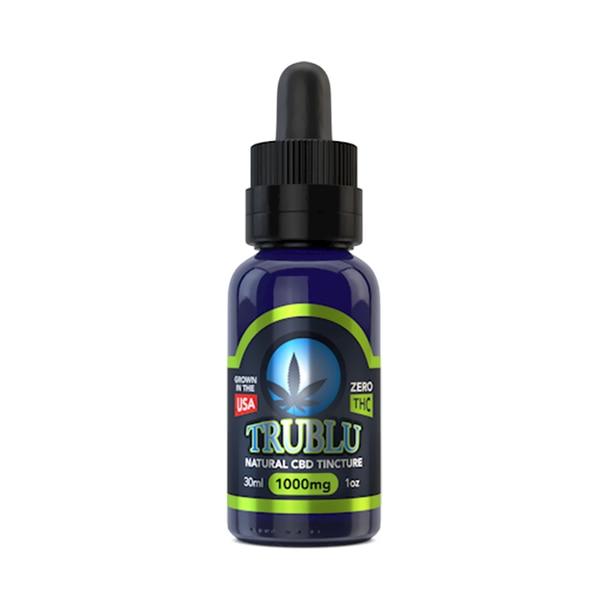 Blue Moon Hemp - CBD Tincture - Tru Blu - 1000mg
Don't want to vape your CBD? No problem! Use this flavorless tincture as a way to experience CBD without inhalation. The most popular way to use CBD tincture is by
Barcode:
WK-FYP-YMWDRDI-NQI-NW-YZDGL-GRPBSXR
Description
Additional info
Reviews
Description
Additional info
Reviews
Description
Additional info
Reviews
Don't want to vape your CBD? No problem! Use this flavorless tincture as a way to experience CBD without inhalation. The most popular way to use CBD tincture is by taking a few drops orally or sublingually, the latter method delivers the fastest, most efficient way to allow users to feel the full effect of the CBD. Tinctures are incredibly concentrated solutions, so just a few drops will do. Using the convenient eye dropper, you can serve yourself the perfect measured amount. 

Because TruBlue Natural is flavorless, this product is a great option to use while you cook. The culinary uses are limitless, giving you a variety of ways to get your daily serving of CBD. Try adding it to soothing teas, wellness smoothies, comforting pasta sauces, healthy salad dressings, or hearty soups or stews! This product is also a great solution for people who are dieting or sensitive to common ingredients in other CBD edibles. Avoiding sugar and gluten? You don't have to buy CBD cookies and brownies anymore when you can add this tincture to your own everyday recipes. 

This product is made from a 30ml blend of organic cold pressed hemp oil with 1000mg of CBD, which is a medium potency option for those seeking an intermediate experience. Blue Moon Hemp uses nano-technology and high speed emulsion methods to create a micro-encapsulation of the molecules which result in greater bioavailability. That's good news for you because it means your body with absorb the tincture better leading to a more profound effect.

Ingredients: cold pressed virgin hempseed oil, cbd, natural flavors

Bring balance to your endocannabinoid system with Blue Moon Hemp. Check out other products like CBD oil, hemp oil, vape oil, vape oil refills, eliquid, e-liquid refills, CBD tincture and CBD shatter.
Best prices & offers
Orders $50 or more
Free delivery
24/7 amazing services
Great daily deal
When you sign up
Wide assortment
Mega Discounts
Easy returns
Within 30 days